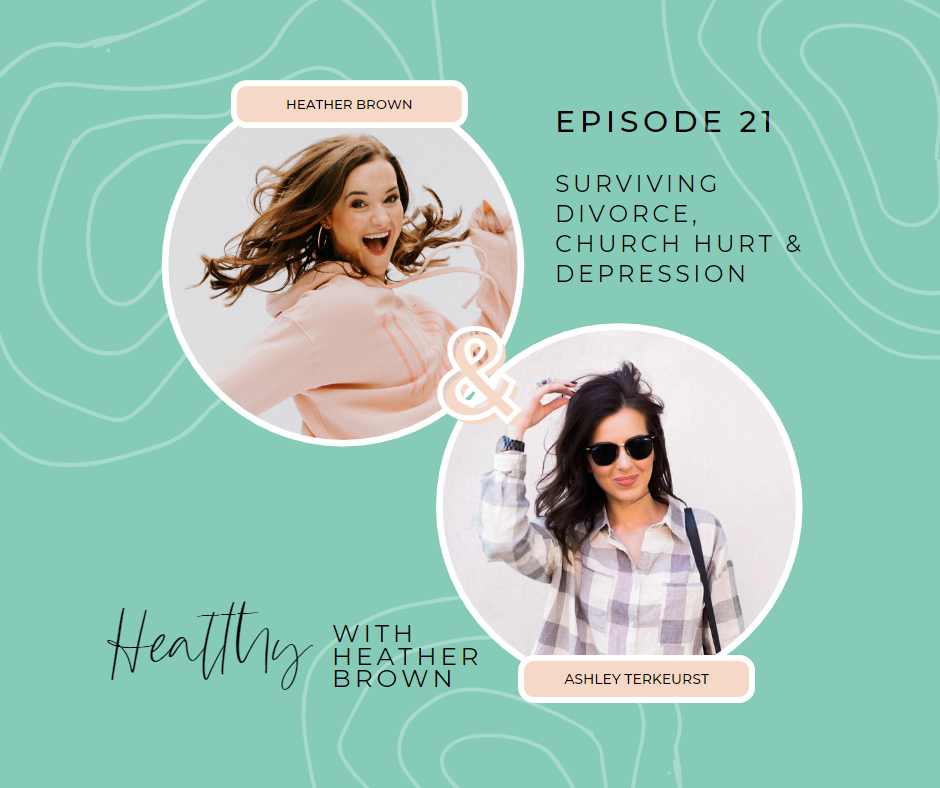 Keep scrolling to read the episode show notes from the Surviving Divorce, Church Hurt & Depression with Ashley Terkeurst podcast episode!
Hey friends! Fair warning: this episode can be triggering as it discusses divorce, depression, and suicidal thoughts.
According to Ashley Terkeurst, "You can't heal what you don't feel," and boy, isn't that the truth! Ashley went through it ALL and fell into a dark place in the process. After facing divorce, losing touch with her dad and her friends, and more, Ashley was at rock bottom. She is not the only person to deal with tribulations in her life, but she had it rough for a few years. The point is if she can recover and find the light again, so can YOU!
Ashley, a dear friend for many years, fellow social media influencer, and sister in Christ survived a divorce, a rocky relationship with a God she loves so much, and deep depression. She opens up for the first time publicly about her heart and her walk with the Lord to show what He has taught her throughout these difficult seasons. Her message is that even though your circumstances may seem impossible right now, God is GOOD, and He will see you through it! I am so honored she chose to share this story with you and me.
Listen in for Ashley's raw story. I hope you'll be inspired by her strength and faith!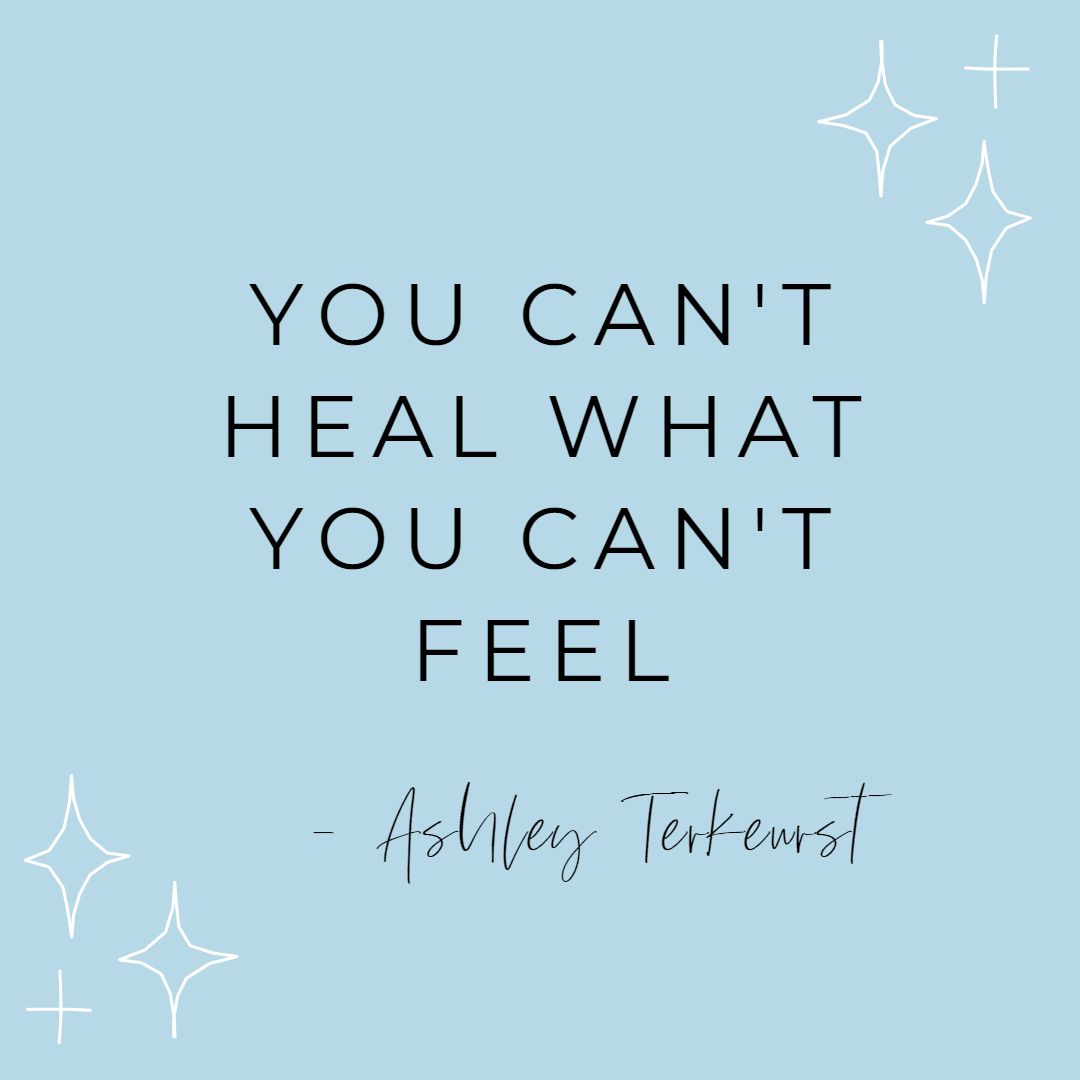 In this episode, we discuss:
Being at rock bottom and finding your way back
The lessons Ashley learned during her time of grief
How to talk with someone who has felt hurt by the church
What Ashley would tell women who have a hard time relating to God
What Ashley does to lift her mood
Resources from this Episode:
Ashley's Spotify Worship Music Playlist
Surrendered by One House Worship
I'll Give Thanks by Housefires
The Life Recovery Workbook for Grief: A Bible-Centered Approach for Taking Your Life Back
The Jump Into January 21 Day Coaching Program!
Please Leave a Rating and Review:
We'd appreciate you subscribing to this podcast and leaving an Apple Podcasts review. Reviews help others discover and learn what Healthy with Heather Brown is all about. It only takes a second and helps us out a lot! Don't forget to follow HWHB on Instagram for behind-the-scenes content!
You have a place here, mama friend! Be sure to take a screenshot of your podcast app on your phone, post it to your Instagram Stories and tag me @healthywithheatherbrown to let me know your favorite takeaway from this episode.
Want To Listen on YouTube Instead? Listen To The Surviving Divorce + Church Hurt + Depression Episode On Youtube:
SHOP My Favorite Podcast Equipment HERE:

Heather Brown helps busy mamas of young littles who are caught in the hustle to find encouragement in their journey to true health, from the inside out, starting with the heart. Read her journey of learning to live a life well-loved
HERE!