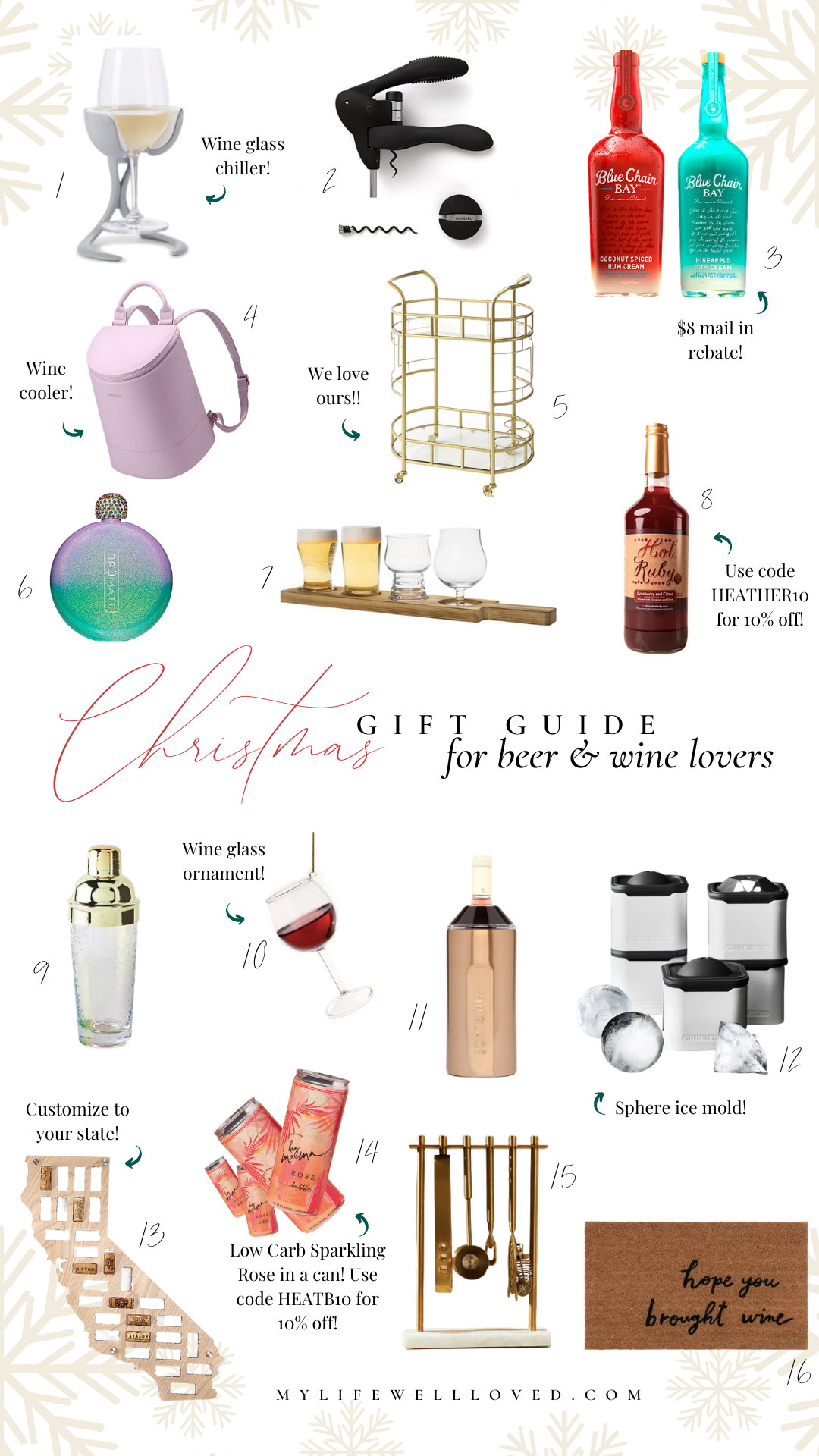 1. VoChill Wine Glass Chiller // When I got this in the mail in a PR package, I KNEW who it would be PERFECT for …Eric's grandma! She loves her chardonnay each night at 5:00 pm. I tested it out one night with my friends and they were in awe of the boujee factor. A perfect gift for the lady who has everything!
2. Corkscrew // Uncork any bottle of wine in just three seconds!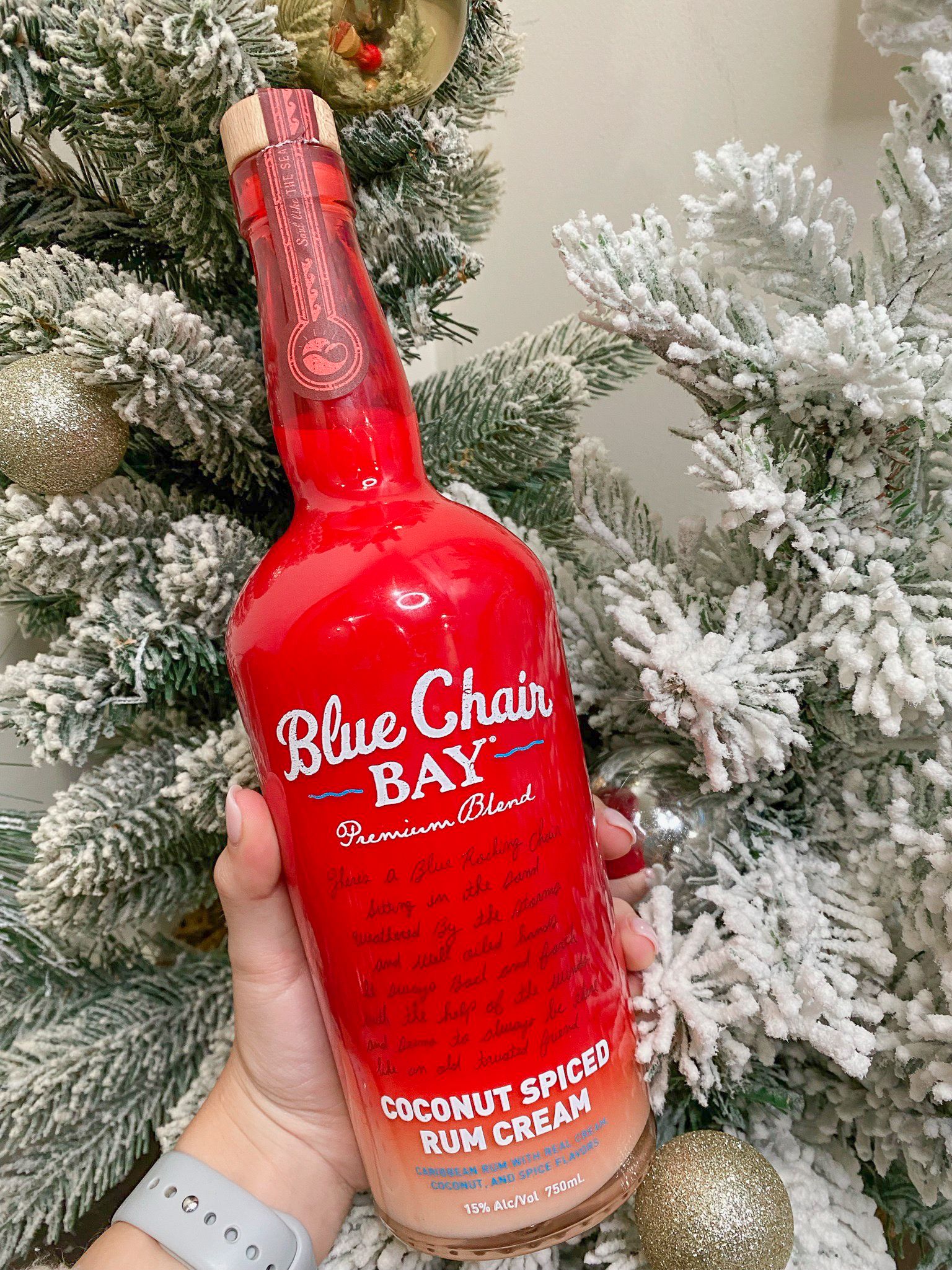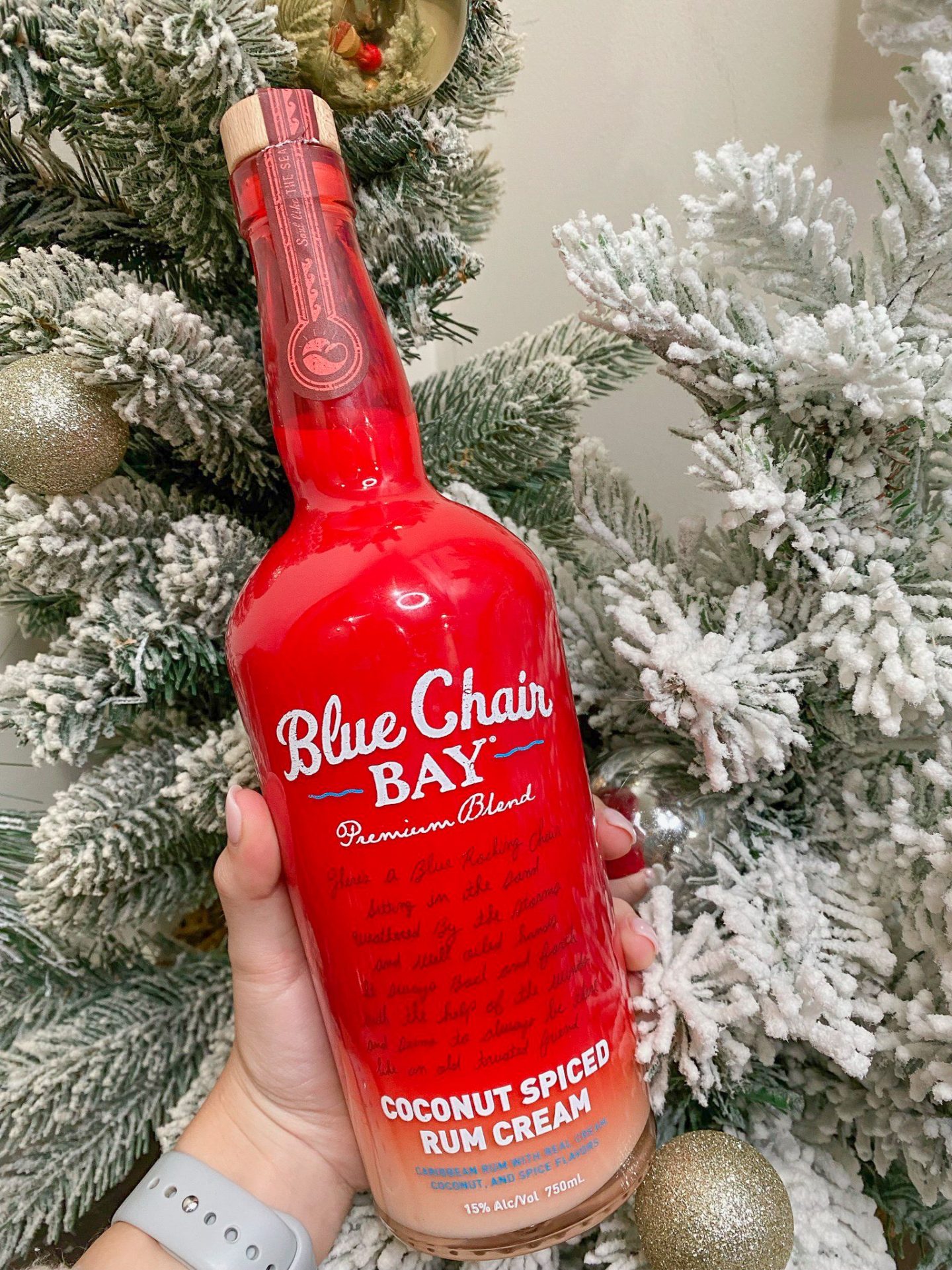 3. Blue Chair Bay Rum // How pretty are the red and green bottles next to each other? The Coconut Spiced Rum Cream and Pineapple Rum Cream are the perfect addition to any holiday cocktail! This is my favorite way to add a little holiday cheer to my at-home cocktails. I pull these out every time we are hosting a get together with friends at our house and they never disappoint, my guests always ask what I'm serving! We also love the Vanilla Rum, Banana Rum Cream, and Spiced Rum once the colder weather hits!
4. Wine Cooler Backpack // Chill your wine while you're on the go! Great for picnics!
5. Bar Cart // We love our bar cart!
6. Flask // This Brumate find stopped me in my tracks. SO pretty! I gifted it to one of my closest girlfriends last year!
7. Beer Flight Set // Have a beer tasting at home!
8. Hot Ruby // My favorite drink to pop open when I want something that's kid friendly too! Serve it as is to your littles, or spike it for adults! This cranberry cider will please everyone! Use code HEATHER10 for 10% off + free shipping!
9. Cocktail Shaker // So pretty!
10. Wine Glass Ornament // A cute addition to any tree.
11.Wine Chiller // Keep an entire bottle of wine chilled and ready for guests!
12. Ice Molds // Create large pieces of ice in different shapes! Perfect for the whiskey lover.
13. State Wine Cork Display // For the wine lover who keeps their corks!
14. Hey Mama Wines // Use code HEATB10 for 10% off my favorite bubbly rose in a can and now a bottle! Support a mama owned small business + LOW CARB!!!
15. Bar Tool Set // This set has everything you need!
16. Door Mat // Need I say more?!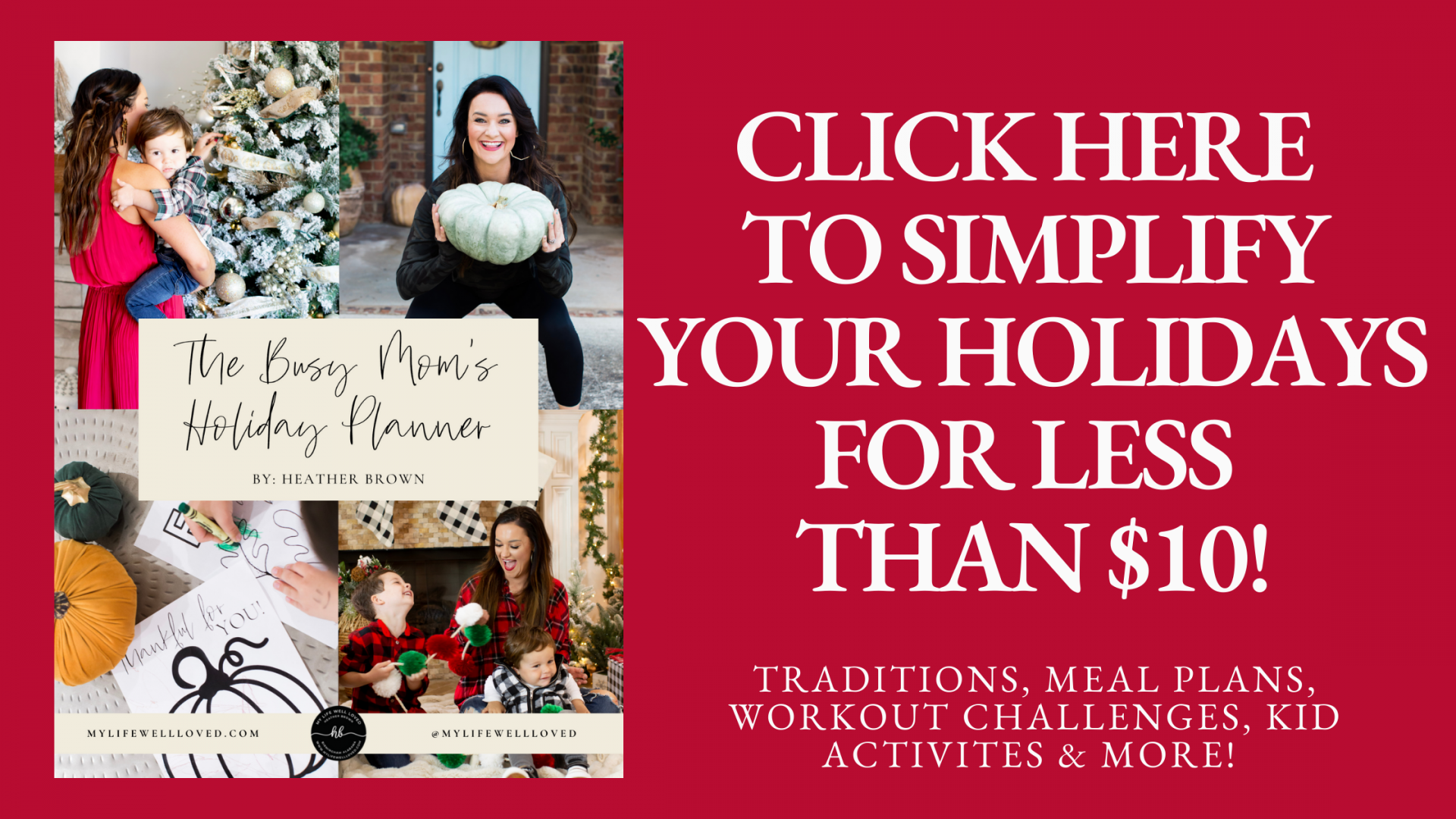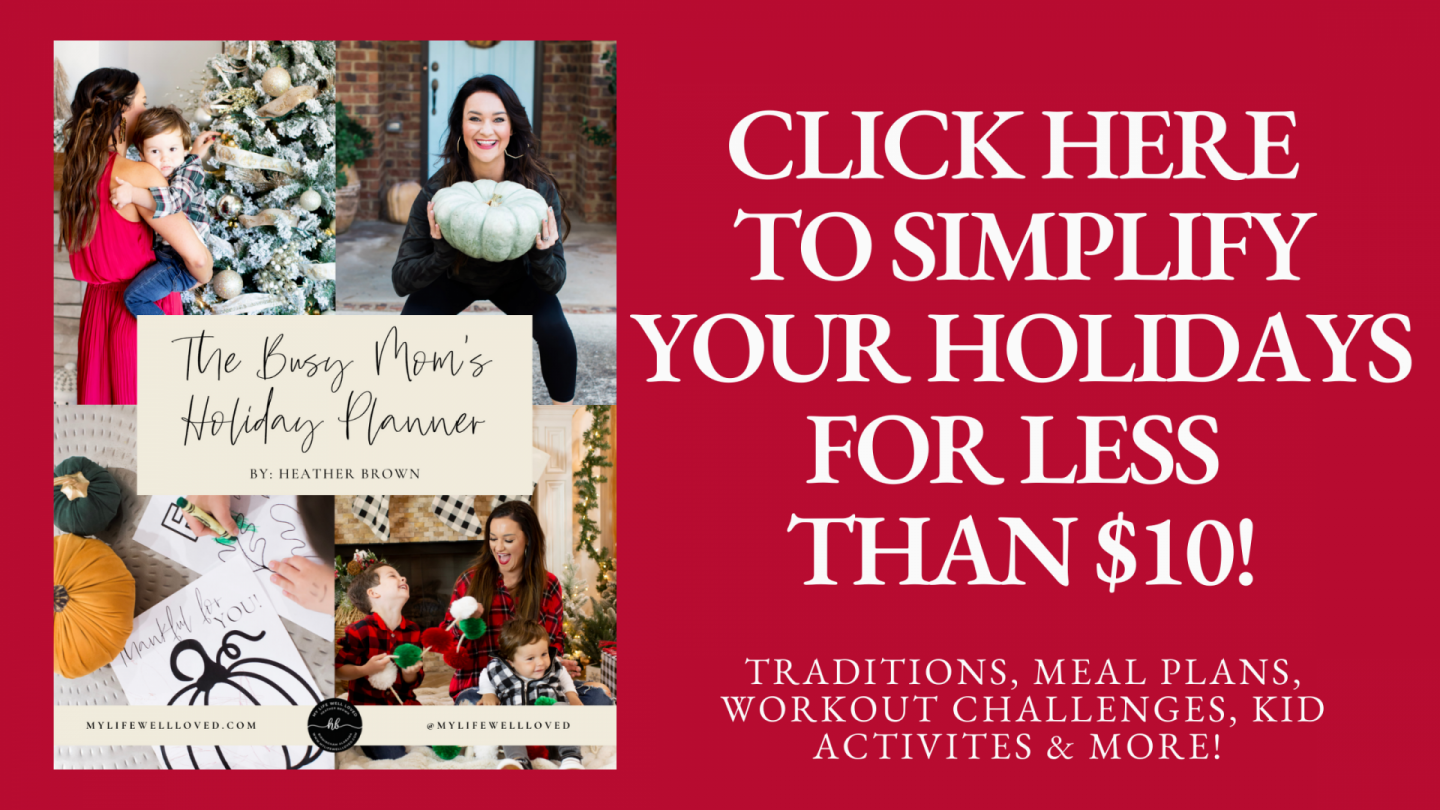 Shop The Gift Guide For Beer & Wine Lover Here:

Pin The Post Here: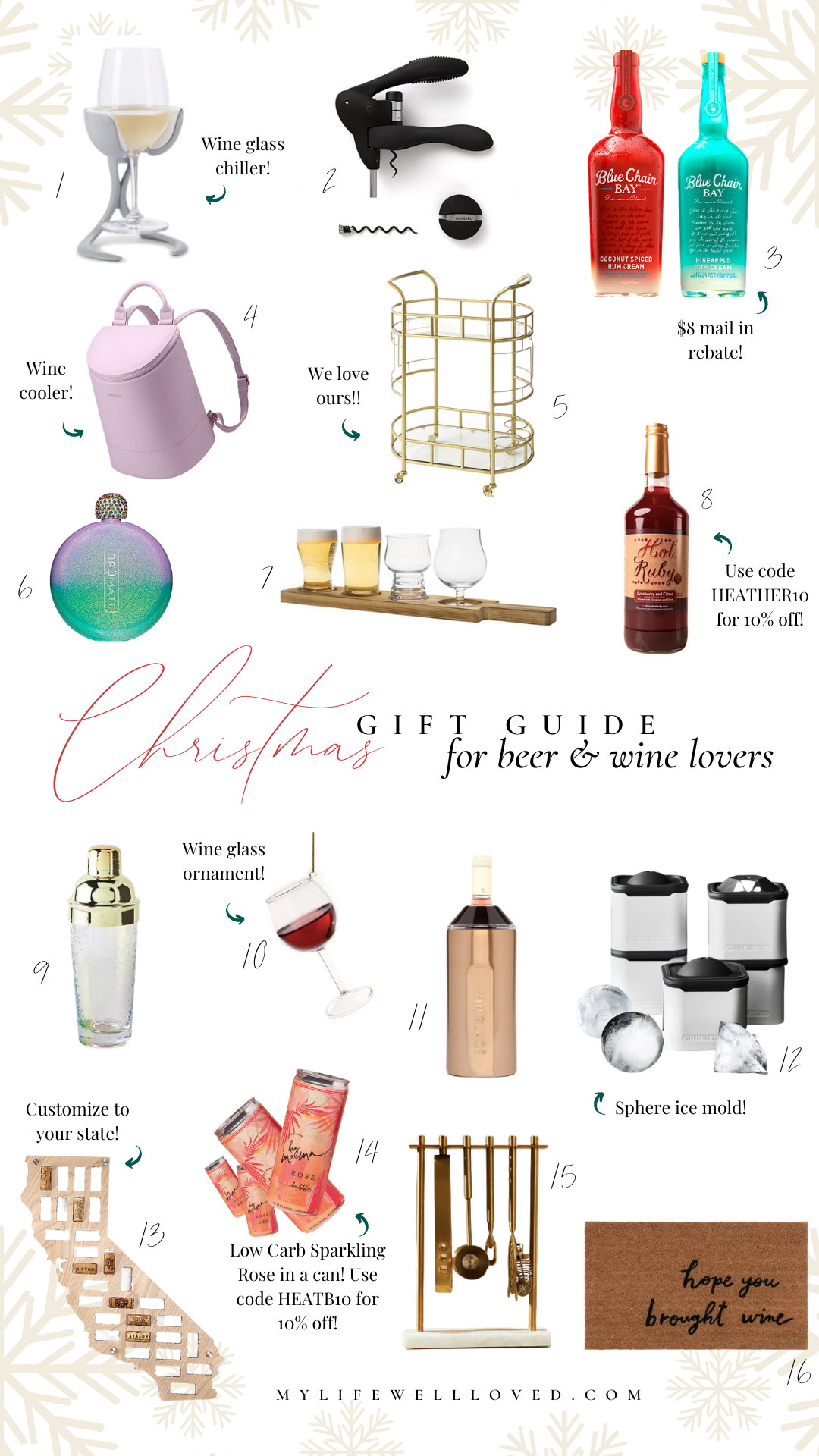 Thank you to Blue Chair Bay Rum for sponsoring the beer & wine lover post.