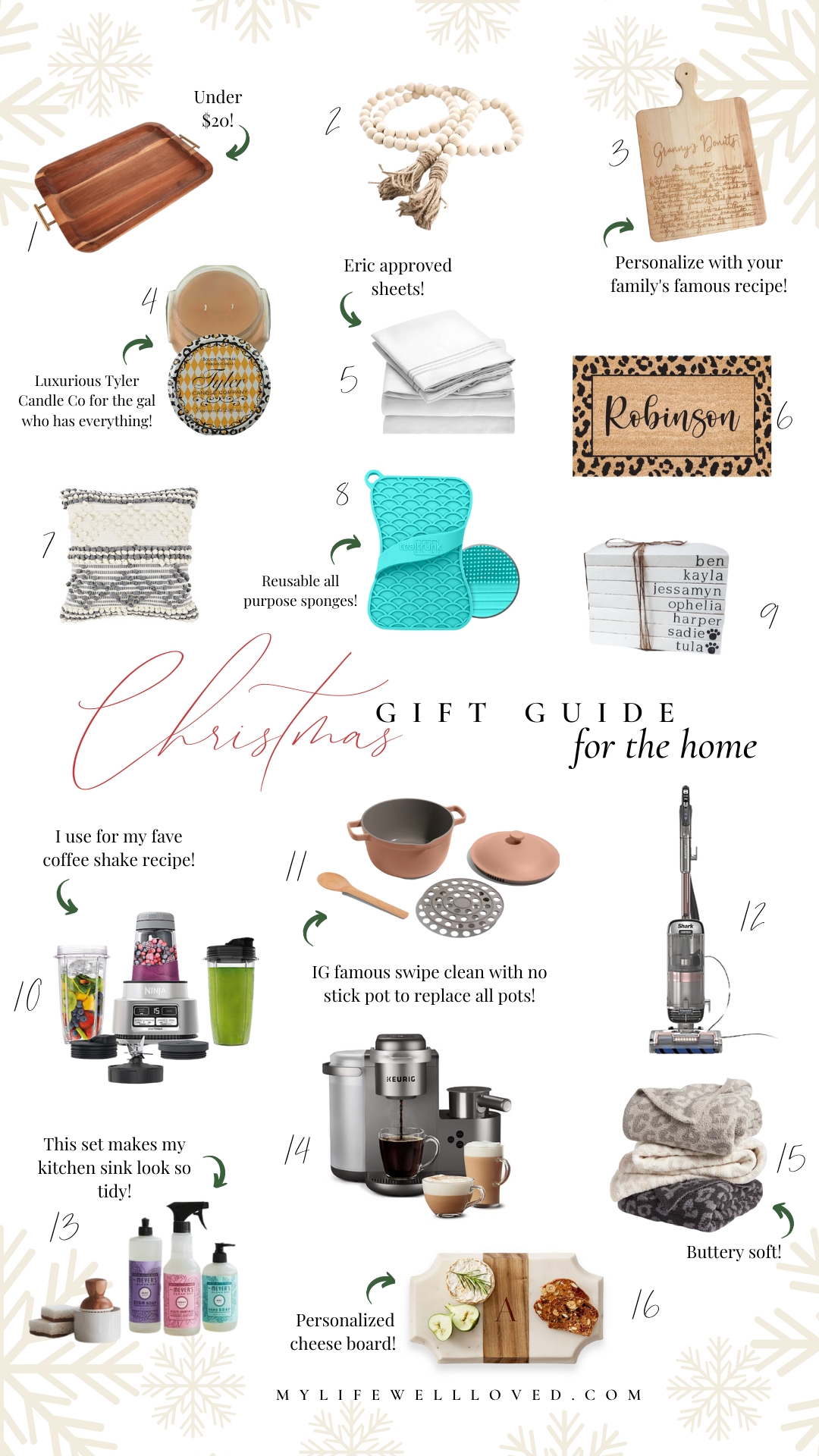 Keep reading to see my top gifts for the home.
1. Wooden Tray // So beautiful. I would use this on a coffee table or my kitchen island!
2. Wooden Beads // I have these and love that they are versatile enough to use all year long. I've had mine for a few years now and they are still in perfect condition. A great quality item!
3. Personalized Cutting Board // Such a meaningful and sentimental gift. Have the cutting board engraved with a favorite family recipe.
4. Candle // A unique candle they may not have tried before. Love supporting small biz!
5. Sheets // Eric made me get rid of all of our other bed sheets, he only wants to sleep on these ones! They really are the best, and the reviews speak for themselves!
6. Welcome Mat // Anyone could stand to refresh their door mat + this leopard is so cute!
7. Throw Pillow // This pillow has such great texture, and would match anyone's decor with it's neutral colors.
8. Silicone Sponge // These sponges will make you want to throw all your other ones away! They are odor, mildew and stain resistant!
9. Personalized Book Stack// Add each family member's name!
10. Blender // I use this blender to make my smoothies almost daily.
11. Perfect Pot // This pot has crazy good reviews!
12. Vacuum // Every mom's dream!
13. Grove Cleaning Set // My favorite brand to use when I clean all over the house!
14. Keurig // Make your favorite coffee, lattes and more at home!
15. Blanket // The coziest blanket you will ever snuggle up with!
16. Personalized Cheese Board // A gift for the hostess with the mostest!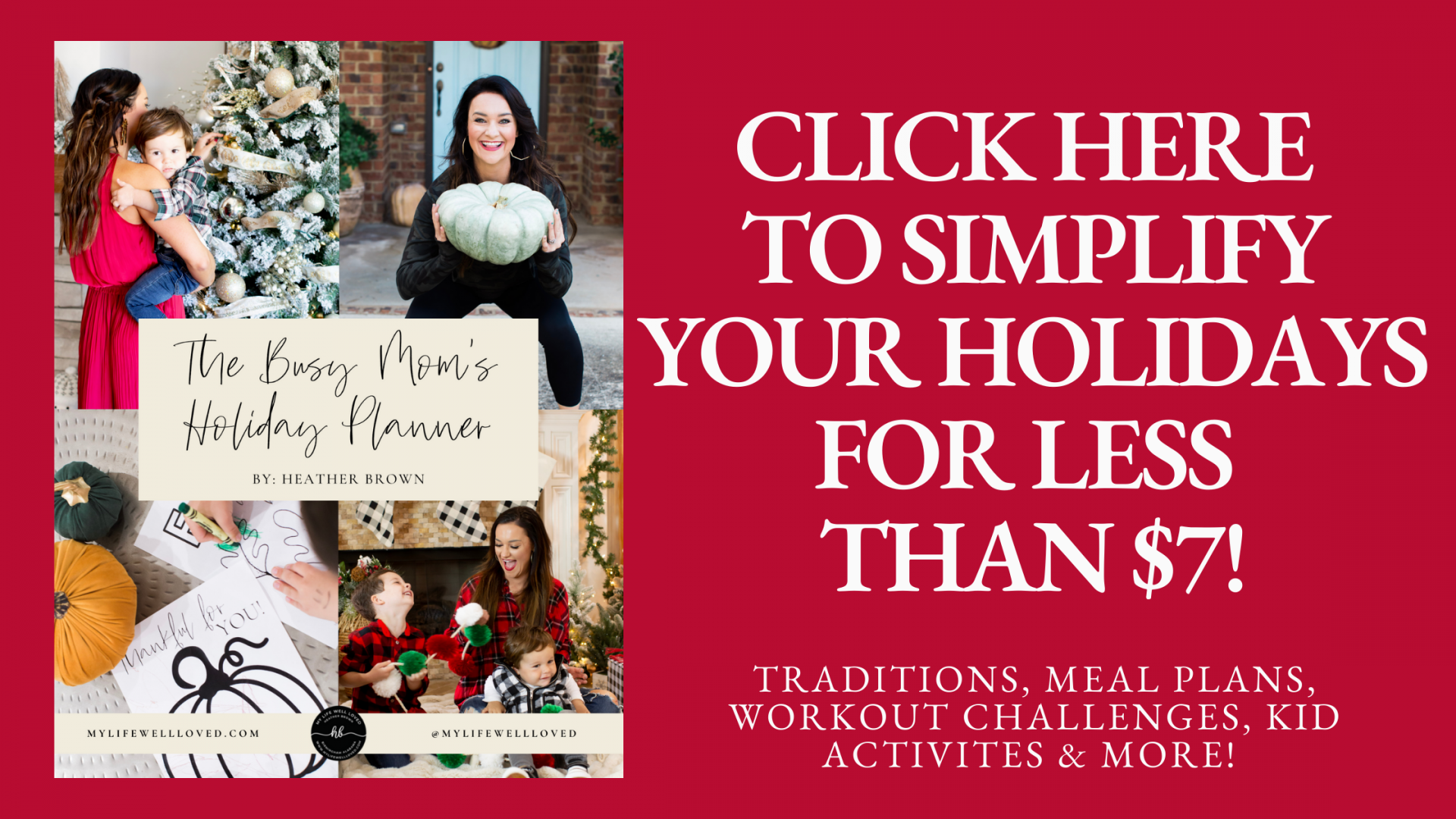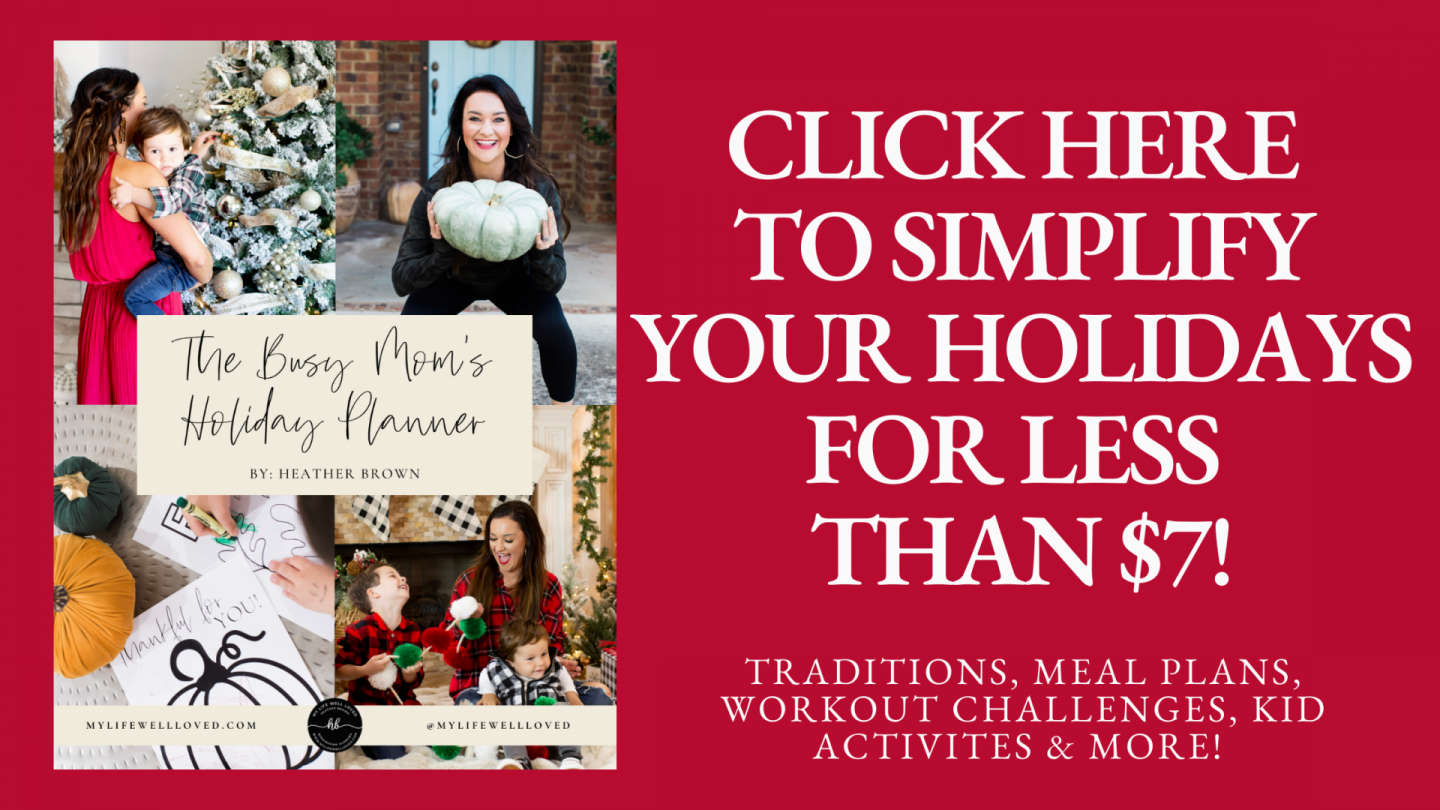 Shop The Gift Ideas For The Home HERE:

Pin The Post HERE: