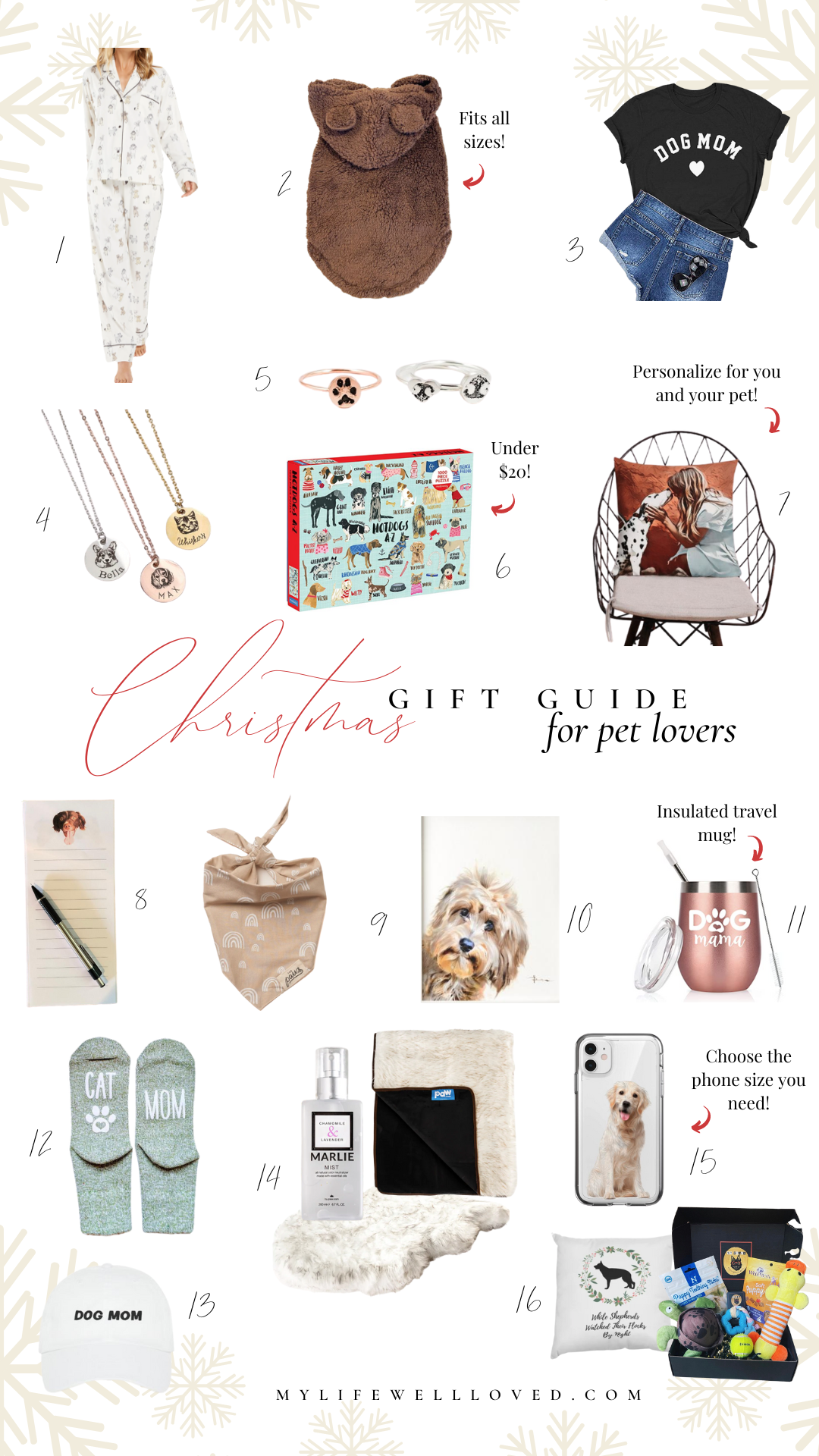 Keep reading to see my top gifts for the pet lover! You don't wanna miss these!
1. Pajama Set // Comfy and cute!
2. Sherpa Doggy Hoodie // Your pup needs to be cozy, too!
3. Dog Mom Tee // PRIME SHIPPING!
4. Pet Portrait Necklace // You can have your pet's portrait and name engraved on these personalized necklaces!
5. Paw Print Ring // If you send this small shop a copy of your pet's paw print, they will recreate it on these beautiful dainty rings.
6. Puzzle // PRIME SHIPPING!
7. Custom Pillow // A great way to recreate a favorite photo!
8. Notepad // Everyone could use this!
9. Bandana // So stinking adorable, I can't resist a cute bandana for your pup!
10. Watercolor Painting // This watercolor adds a personal touch to any home decor.
11. Insulated Wine Glass // PRIME SHIPPING!
12. Socks // So cozy!
13. Hat // This cute hat comes in so many colors.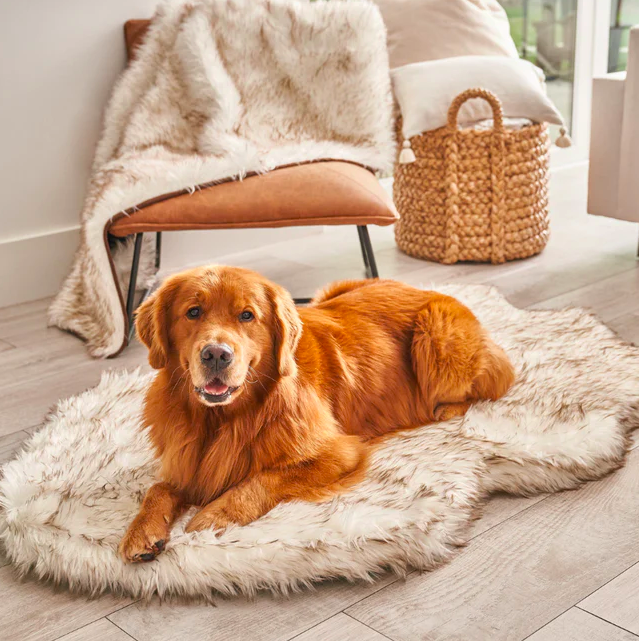 14. Paw Faux Fur Orthopedic Dog Bed | Marlie Mist Pet Odor Eliminator Spray | Waterproof Throw Blanket // USE CODE MLWL FOR 15% OFF!! Know someone who loves their pet AND their home decor? Meet Paw, where affordable style and pup-approved comfort combine. Y'all, we don't even have a pup yet and I'm obsessed with this *waterproof* sofa throw. Keep your dog comfy and the sofa clean with all their color options. Your dog, young or old, will love this faux-fur orthopedic memory foam bed that's washable, odor-resistant, and on- trend. Finally, refresh your space with the Marlie mist odor eliminator with essential oils! Don't forget to use code MLWL for 15% off!
15. Phone Case // This is a fun gift that any pet parent would love to have!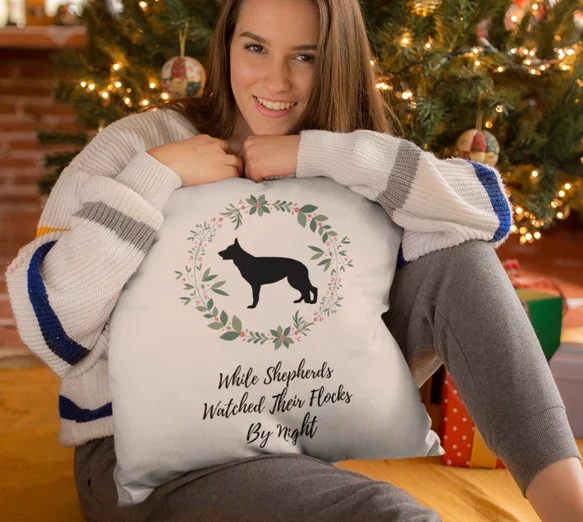 16. HMBPrintables Pillow Case | Dog Gift Boxes // My sister, Holly, launched THE cutest animal lover Etsy shop! She has a black german shepherd, cats, and a hot mess that we still love mutt named Tucker. She has everything from tanks to mugs, pillows, printables, and best of all, dog gift boxes!
Pet parents unite! If you're a pet lover, or you have one in your life, you can't go wrong with any of these cute and unique gift ideas for pet parents.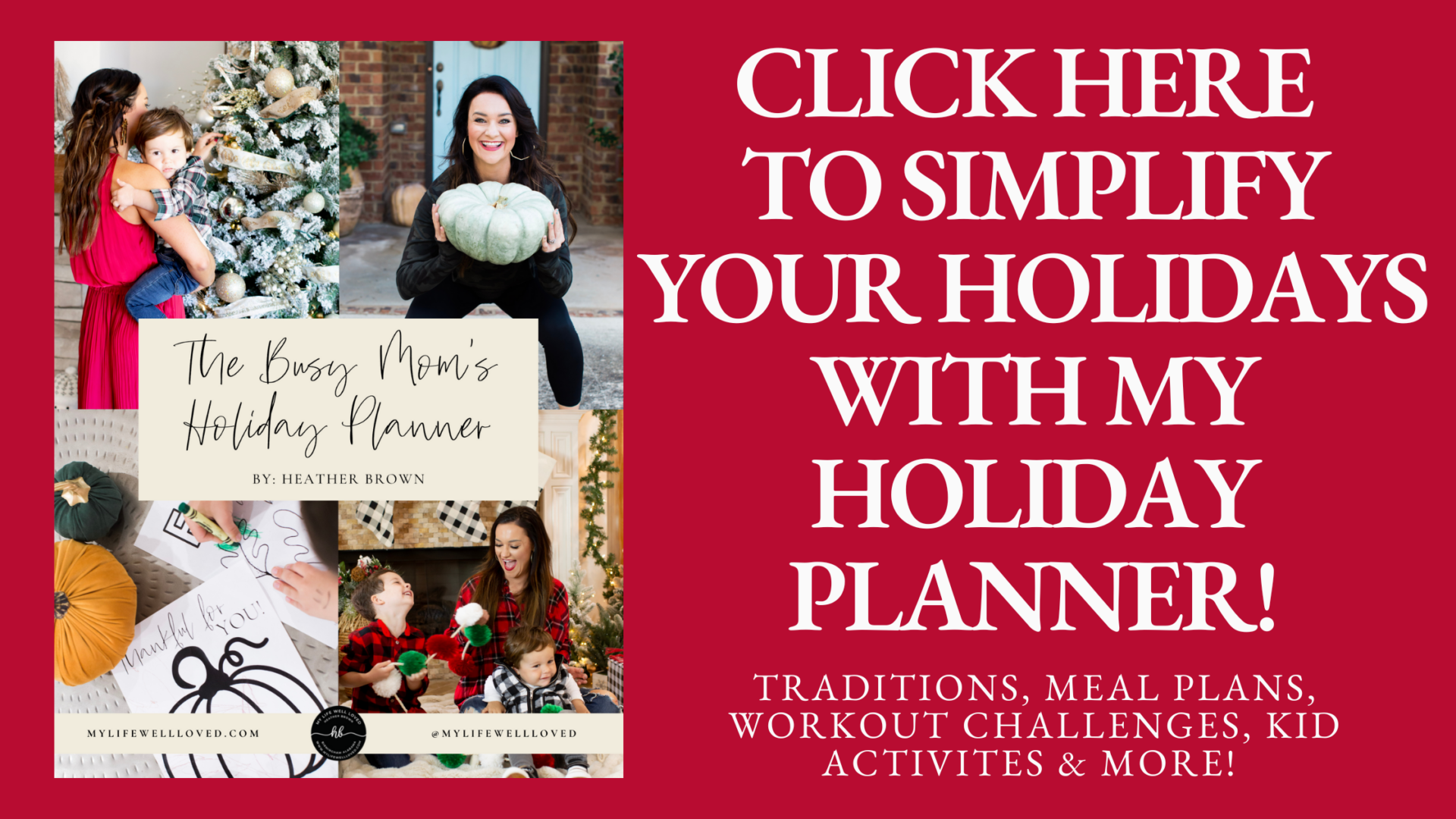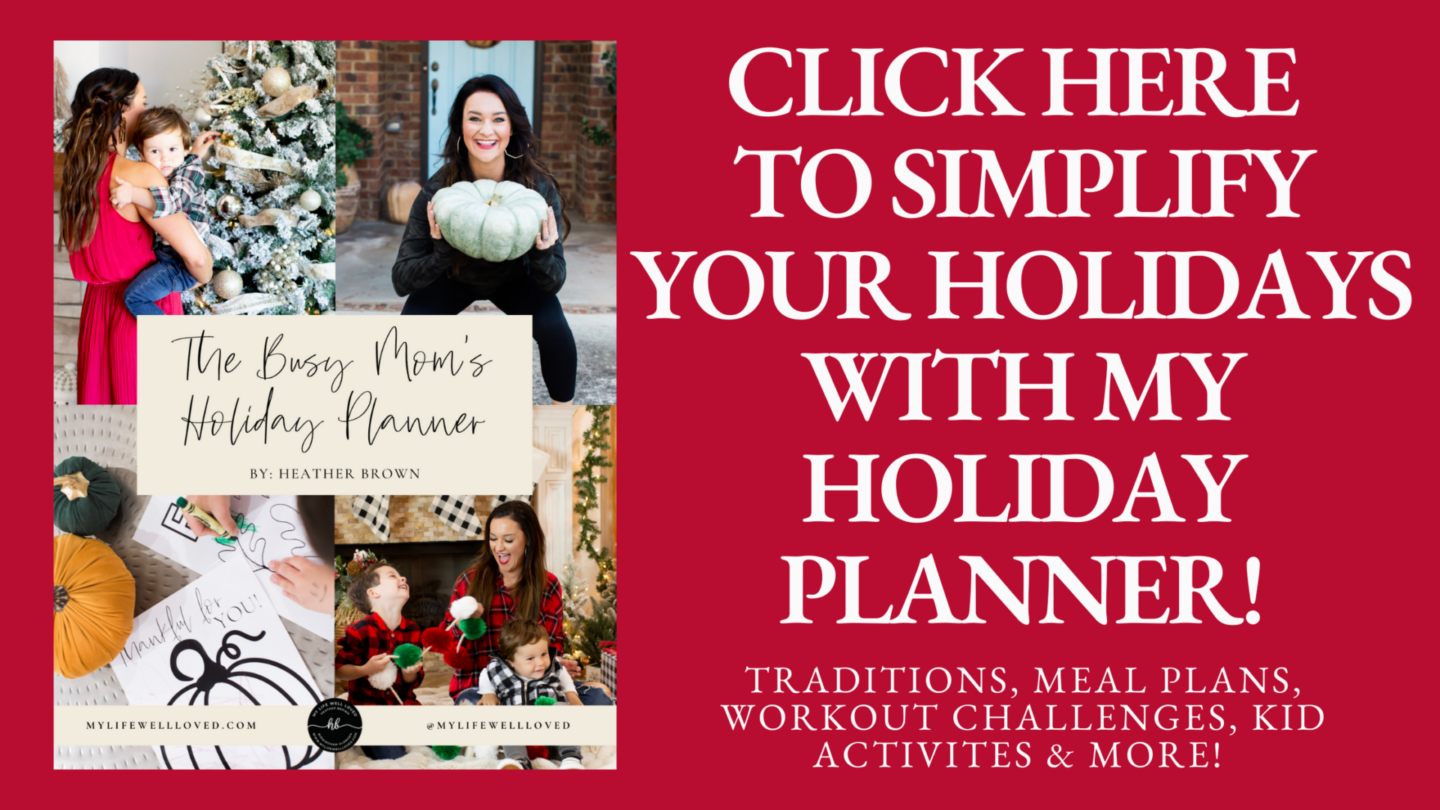 Shop The Gifts For The Pet Lover HERE:

Pin The Gift Guide For Later!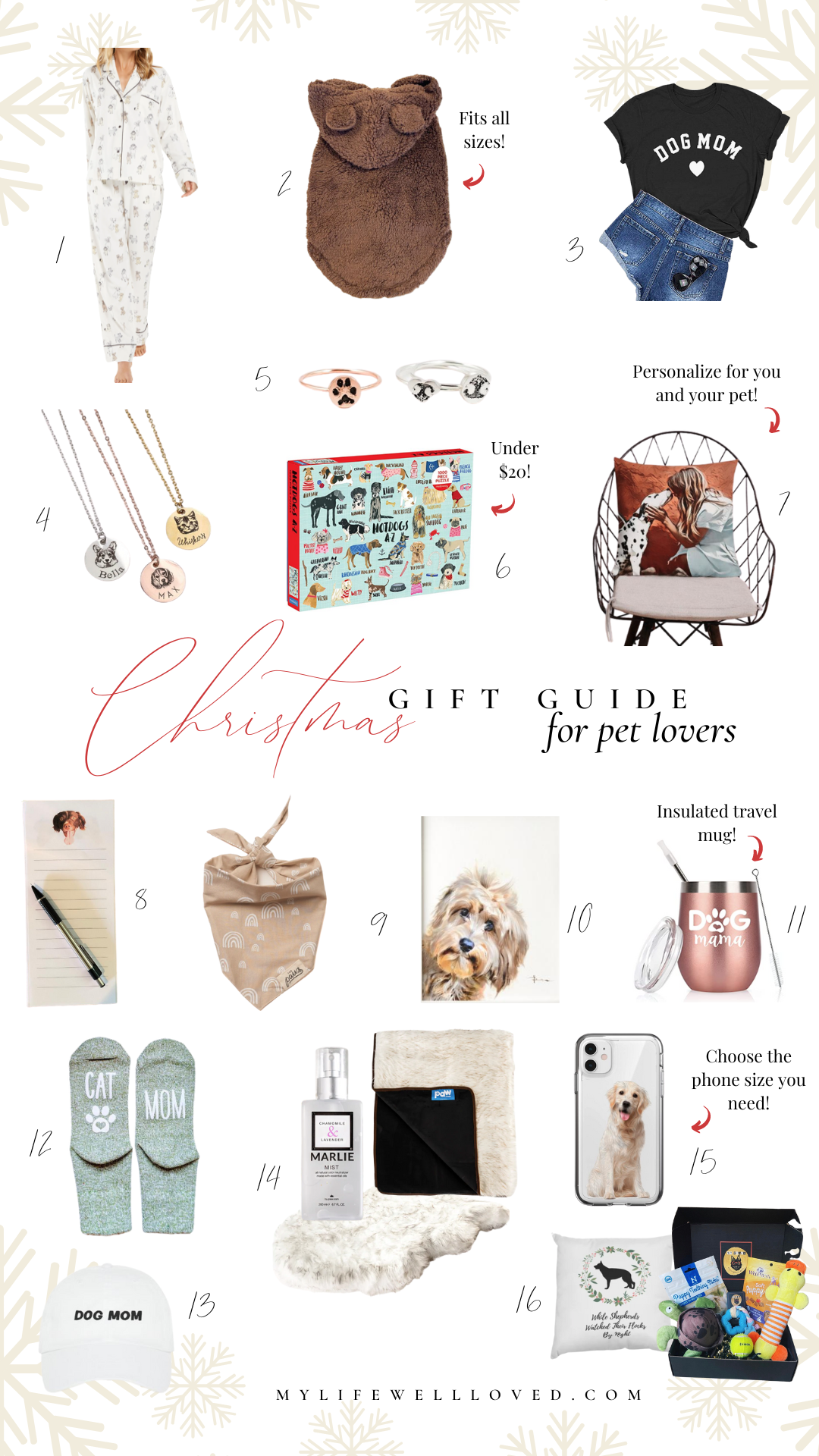 Huge thank you to Paw for partnering with me on this gift guide!
Heather Brown helps busy mamas of young littles who are caught in the hustle to find encouragement in their journey to true health, from the inside out, starting with the heart. Read her journey of learning to live a life well-loved
HERE!