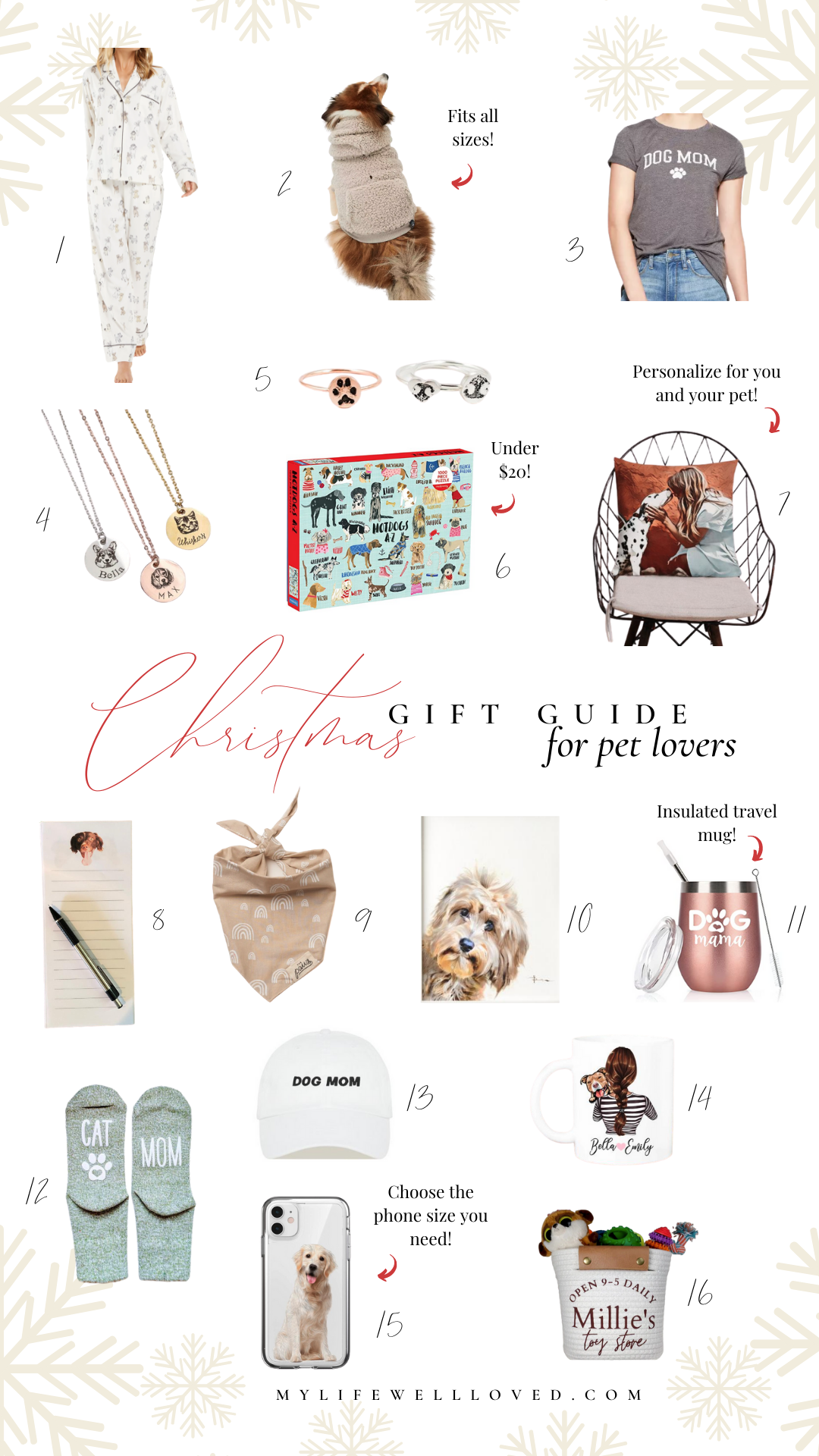 Keep reading to see my top gift ideas for pet parents! You don't wanna miss these!
1. Pajama Set // Comfy and cute!
2. Sherpa Doggy Hoodie // Your pup needs to be cozy, too!
3. Dog Mom Tee // SAME DAY PICK UP + DELIVERY!
4. Pet Portrait Necklace // You can have your pet's portrait and name engraved on these personalized necklaces!
5. Paw Print Ring // If you send this small shop a copy of your pet's paw print, they will recreate it on these beautiful dainty rings.
6. Puzzle // PRIME SHIPPING!
7. Custom Pillow // A great way to recreate a favorite photo!
8. Notepad // Everyone could use this!
9. Bandana // So stinking adorable, I can't resist a cute bandana for your pup!
10. Watercolor Painting // This watercolor adds a personal touch to any home decor.
11. Insulated Wine Glass // PRIME SHIPPING!
12. Socks // So cozy!
13. Hat // This cute hat comes in so many colors.
14. Mug // How sweet is this gorgeous illustration!?
15. Phone Case // This is a fun gift that any pet parent would love to have!
16. Toy Basket // Keep everything contained in the cutest way.
Pet parents unite! If you're a pet lover, or you have one in your life, you can't go wrong with any of these cute and unique gift ideas for pet parents.
SHOP THE MUG HERE // SHOP THE PILLOW HERE
P.S. My sister, Holly, launched THE cutest animal lover Etsy shop! She has a black german shepherd, cats, and a hot mess that we still love mutt named Tucker. She has everything from tanks to mugs, pillows and printables!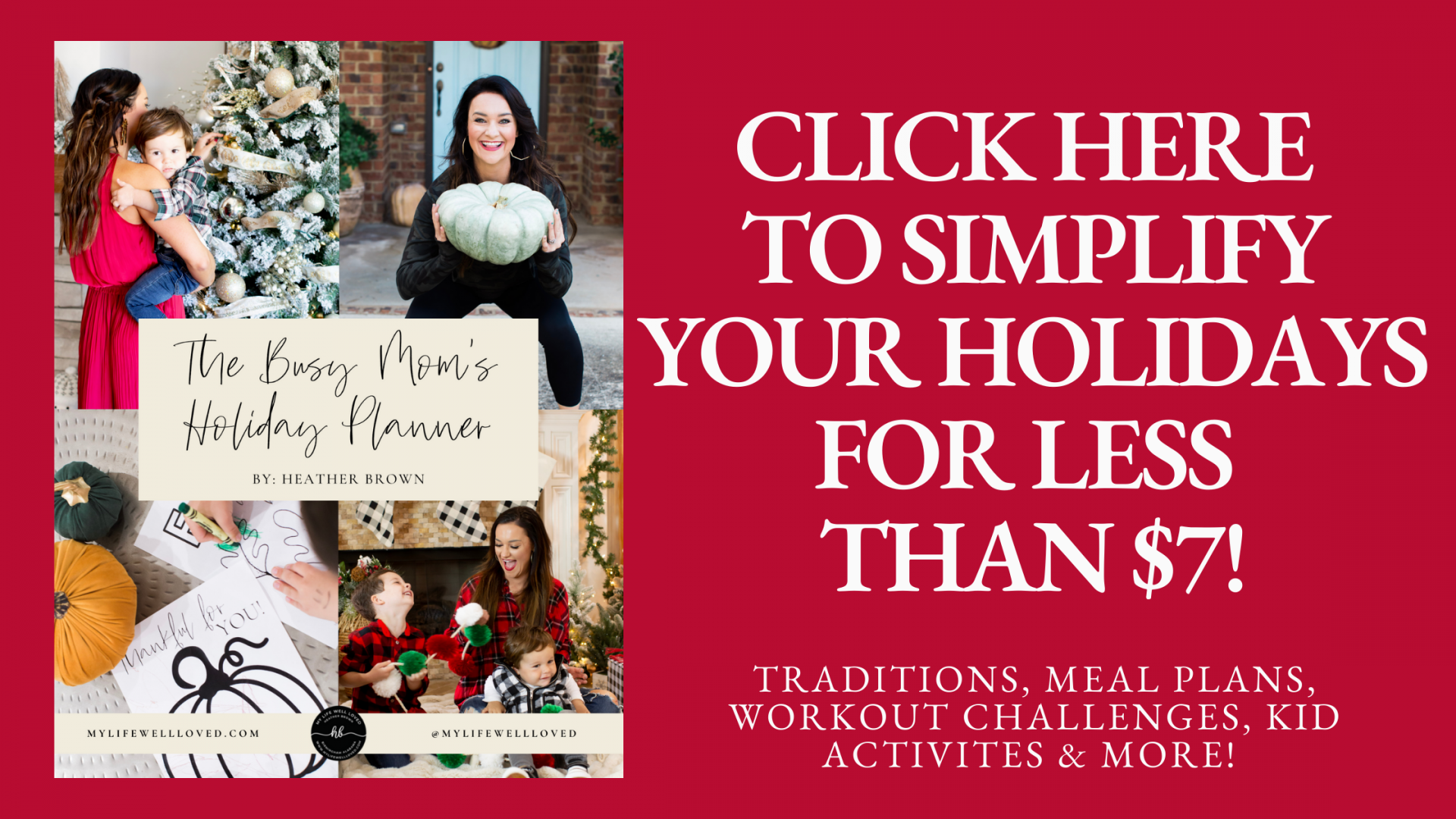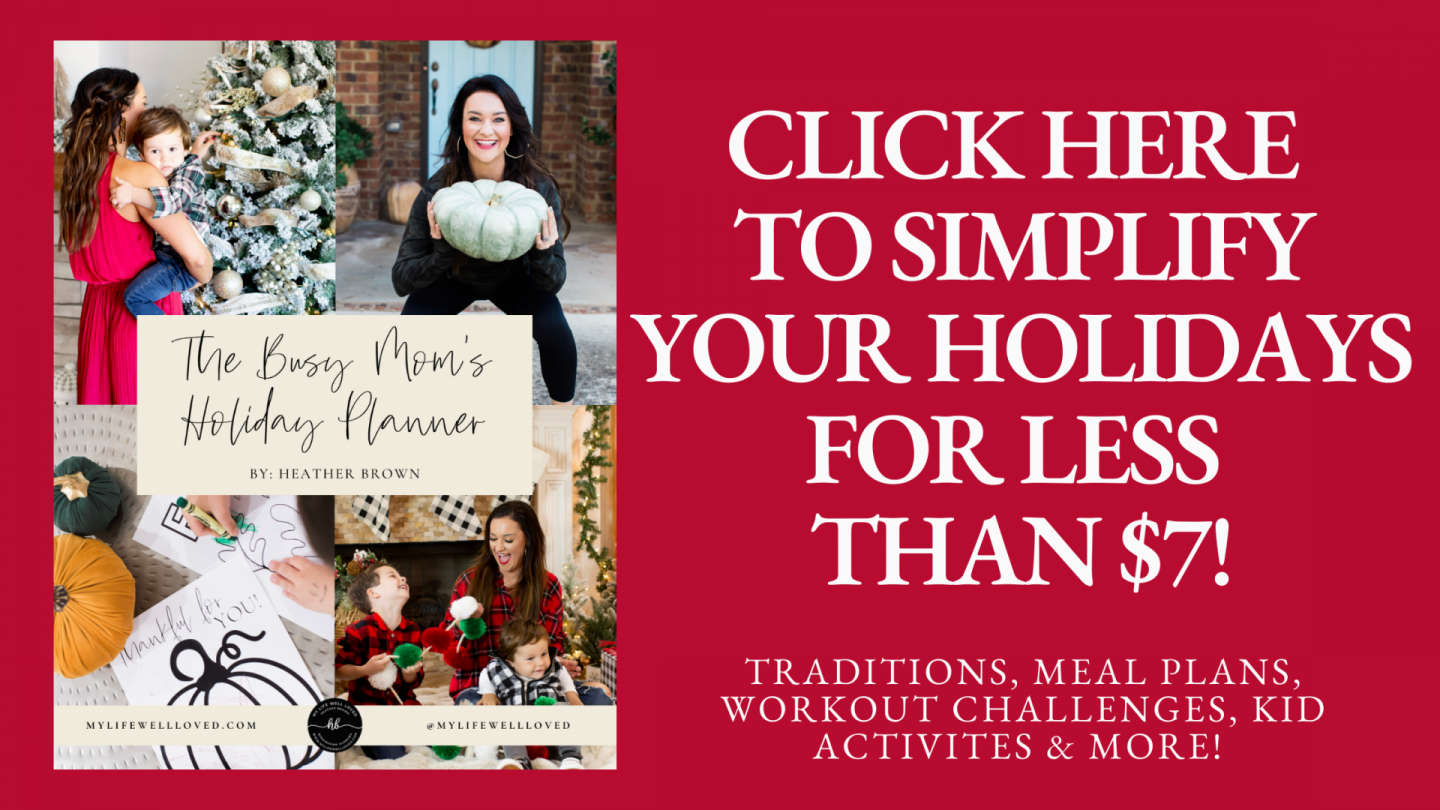 Shop The Gift Ideas For Pet Parents HERE:

Pin The Post HERE: