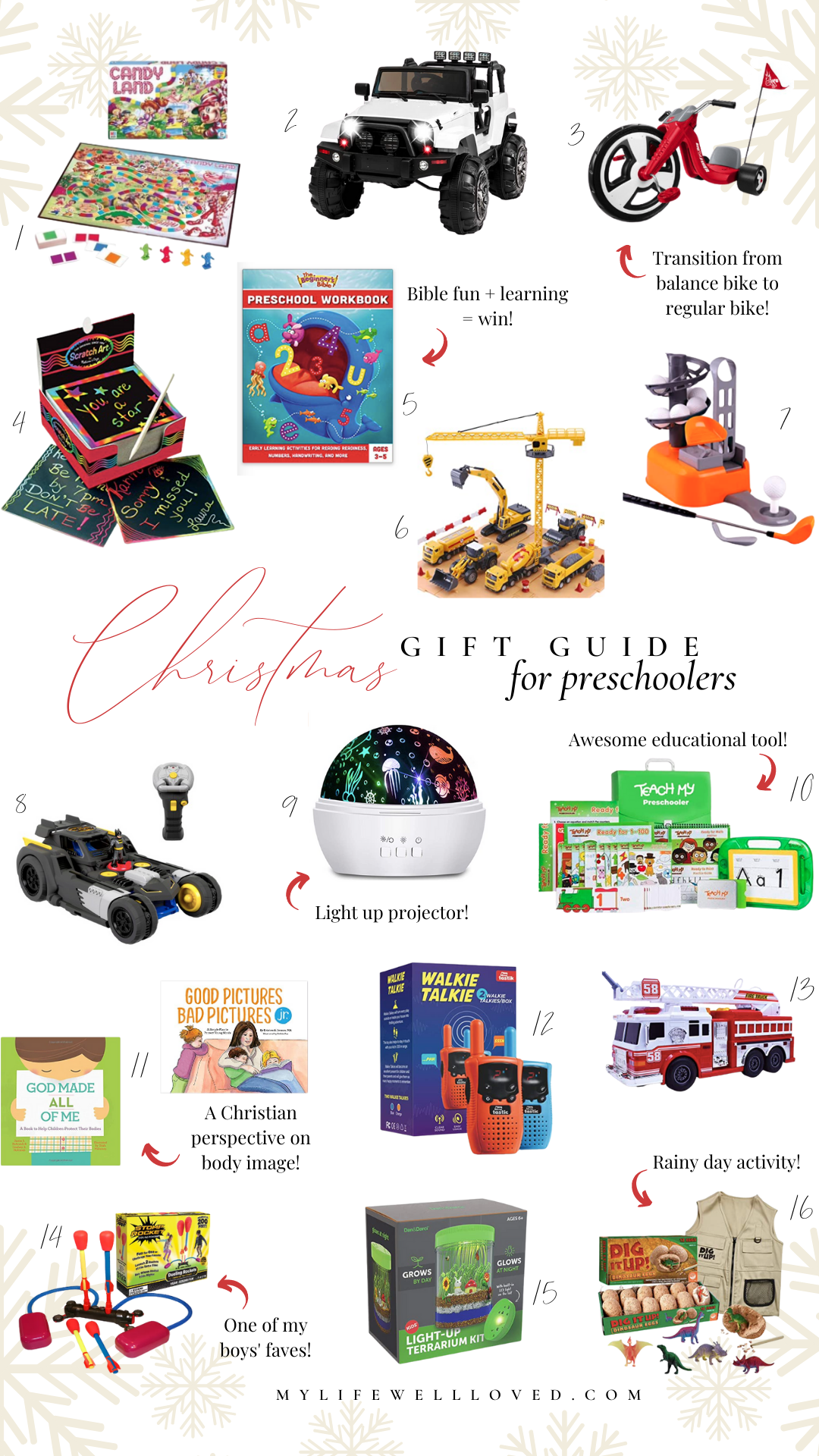 3. Big Wheel Trike // The perfect thing to help them transition from a balance bike to a regular bike!
4. Scratch Art // Great stocking stuffer idea + one of your best sellers last year!
5. The Beginner's Bible Preschool Workbook
7. Golf Trainer // For the little golf lover!
9. Light Up Projector // We got these light up projectors for the boys' rooms for Christmas!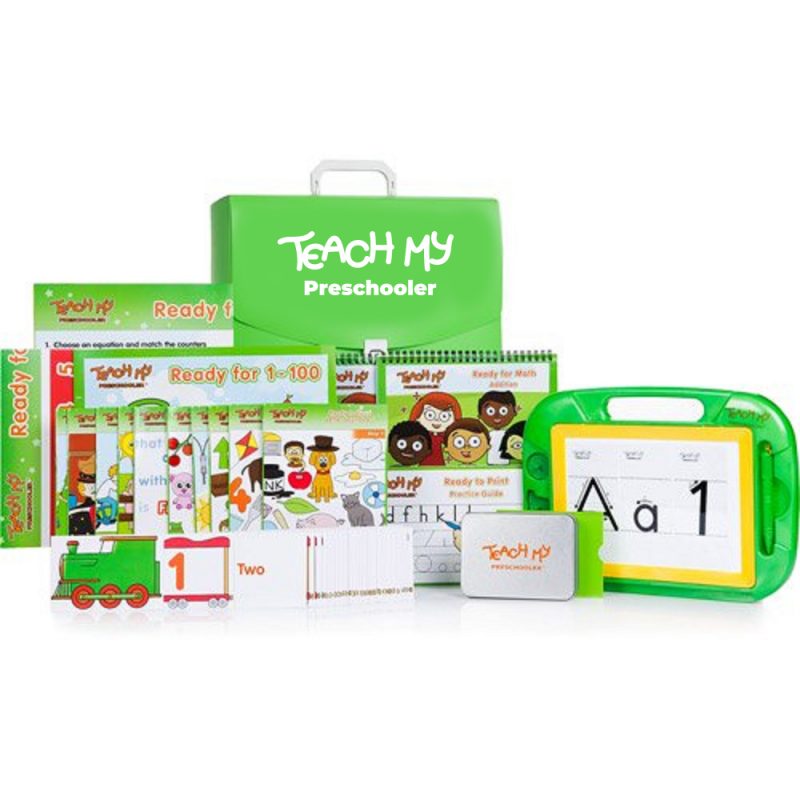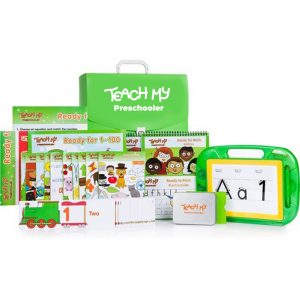 10. Teach My Preschooler Learning Kit // This is always one of my top gifts to give the boys for Christmas or their birthdays. The Teach My Learning Kits offer screen free activities that you can do at home with your kids. We like to pull these out after dinner time as a way to spend quality time together without turning on the tv. These award winning all-in-one learning kits help your preschooler master beginner reading, printing, numbers to 100 and early math. This is a great way to get your child ready for school after the pandemic! As a rule of thumb, we try to have educational play for 20 minutes a day! These learning kits make that so easy and attainable!
11. God Made All Of Me Book + Good Pictures Bad Pictures Book
14. Stomp Rocket // The boys have so much fun with these stomp rockets!
16. Dig It Up Activity // Perfect activity for rainy days at home!
Leyton turned 6 this year and Finn turned 3! Many of these toys, activities and games are ones that he reaches for on a daily basis! Your littles are sure to love them just as much!
I made sure to include gift ideas that wouldn't just clutter your home! There is a variety of books for your bookshelf, outdoor games and toys to get your kids active, and even sensory and educational activities!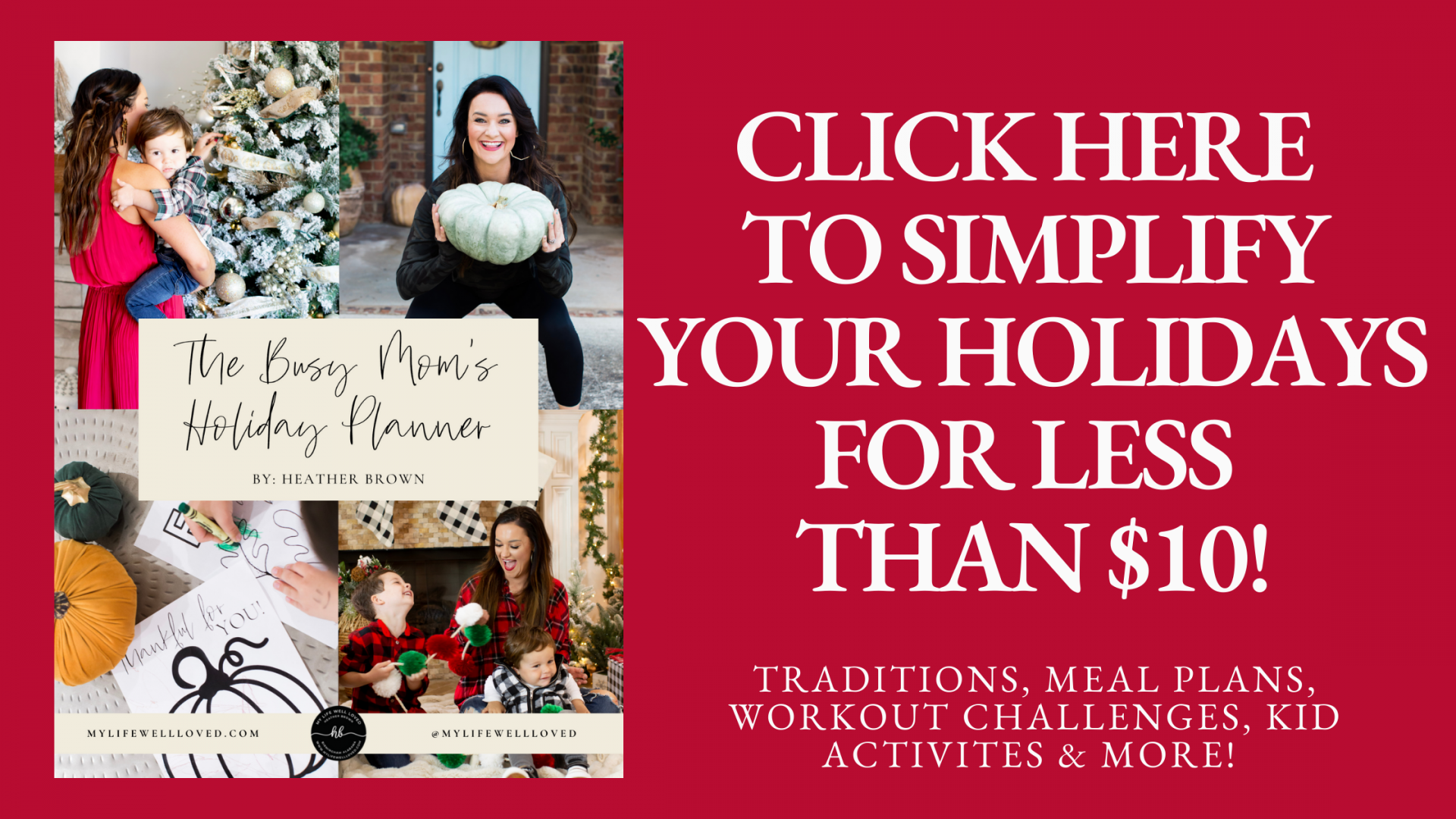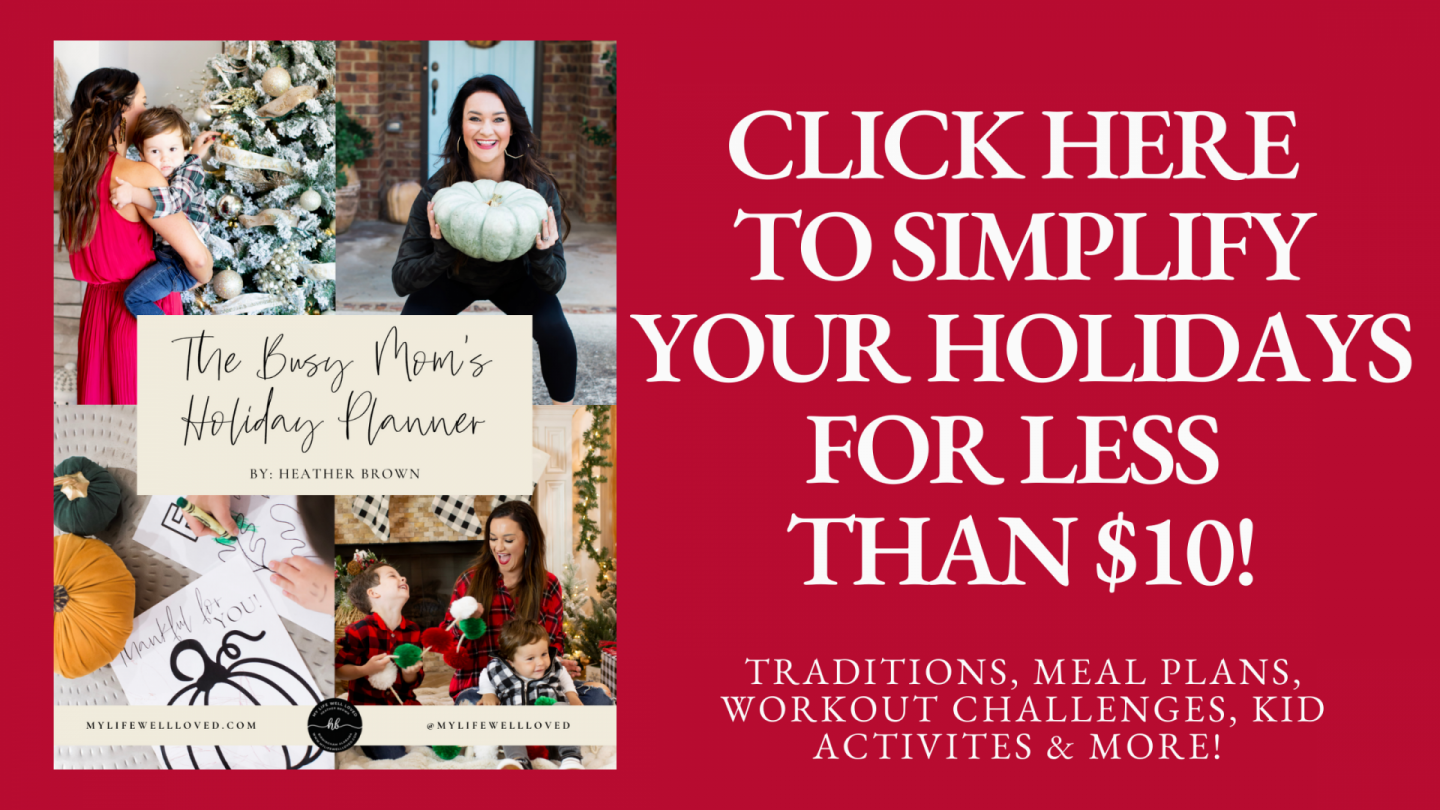 Shop The Complete Gift Guide For The Preschooler In Your Life Here

:

Pin The Post Here

: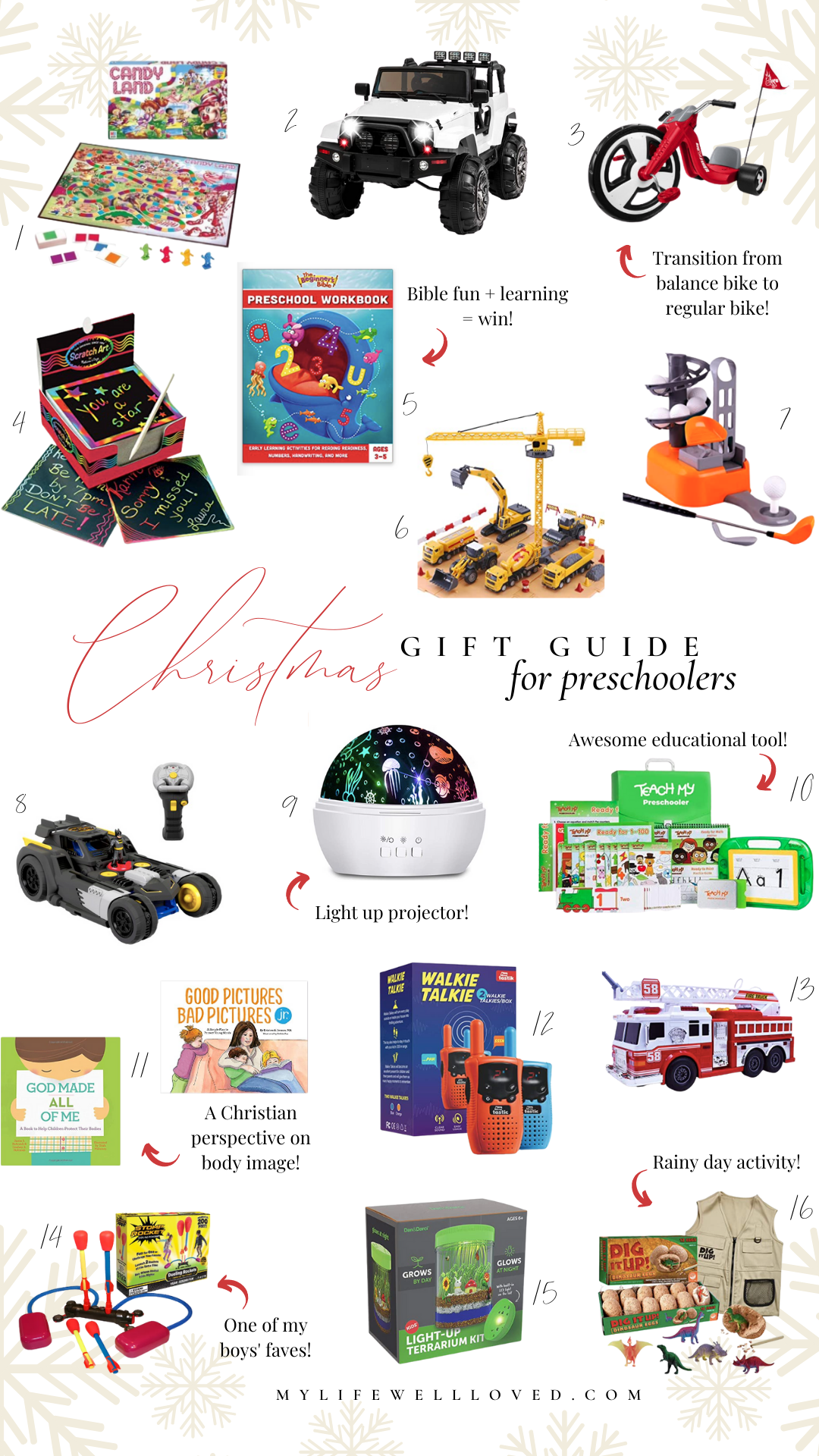 Thank you to Teach My for partnering with me on the Gift Guide For The Preschooler!