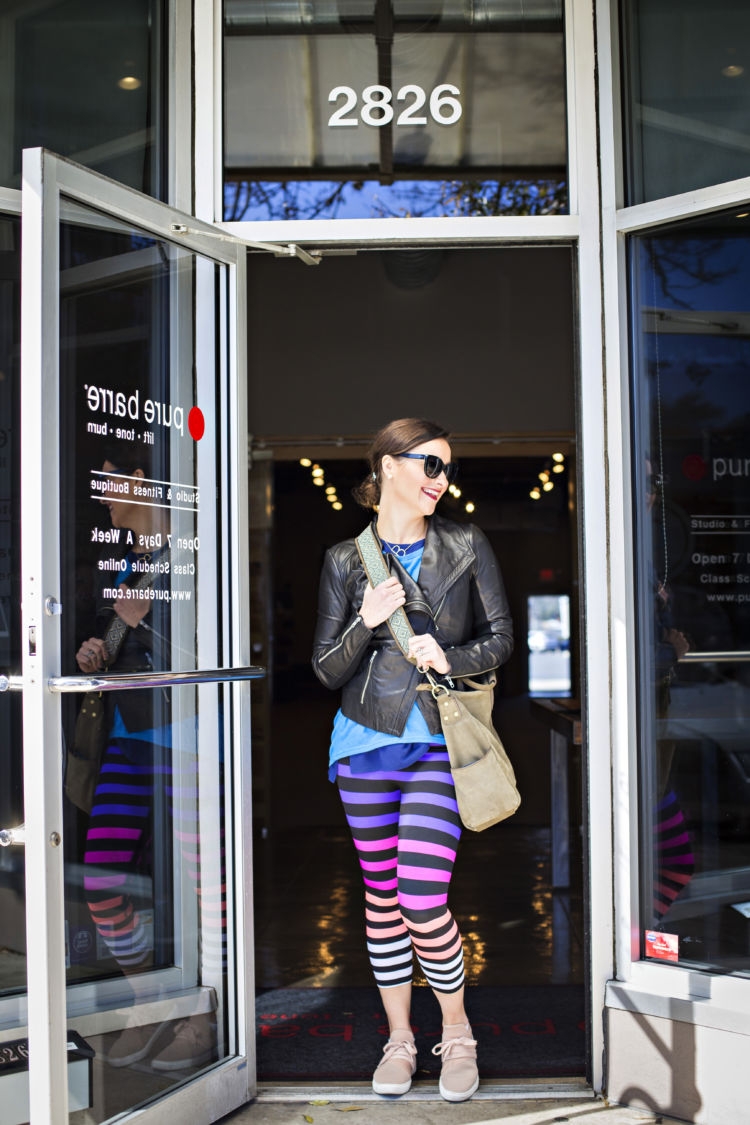 SHOP the LOOK: Leather Jacket // Blue Amazon Long Sleeve Pullover referenced below // HOBO Purse // K. Deer Capris – SIMILAR // Shoes // Sunglasses (On sale) // Earrings (affiliate links included, photo by Ann Wade Parrish Photography)
Hey Heather, I was wondering…. is how a lot of the messages and emails I get start off. So I thought why not tackle some of your most burning questions in today's edition of Friday Favorites. It's been a WHILE since I've done a post like this, so now is as good a time as ever to share, right?!
Don't forget you can always email me at mylifewellloved@gmail.com or message me on Instagram. Here we go, friends!
xoxo,
Heather
---
Tell me about the glasses you wear on Instagram Stories
---
These glasses are blue light blocking glasses. I've had SEVERAL of you buy them and love them. Even some of you have told me that they help as another tool in your arsenal to combat migraines! A lot of you have asked me how I like these Amazon glasses and at first I couldn't answer well because I'm not used to wearing glasses or contacts. Long story short, I have a lazy eye so I had to wear glasses as a kid and even a patch…at the SAME TIME as I got braces and switched schools, it was a tough life for that year!
After wearing glasses and the patch for a few years, the doctor told my parents that my brain had learned to rely on my good eye so wearing one contact or glasses wasn't really necessary for me. The ophthalmologist said that when I drive, I need to always wear sunglasses or glasses to protect my good eye in case I were to get into an accident. Long story short, without my good eye, I am basically not seeing well enough to drive. Yikes!
When I got these glasses I had to build up to wearing them. Now I can wear them for up to two hours at a time and feel comfortable. At first, I would get a headache due to my eyes adjusting but now I feel my eyes get tired from working on my computer or phone and I can't wait to reach for them. At under $20, I think they're a steal!
---
What are your favorite Amazon buys?
---
This was a HOT TOPIC a few months back so I wrote a whole post about frugal mom-friendly fashion picks at Amazon. You can ready that WHOLE POST HERE!
One of my newest makeup staple items is L'Oreal Voluminous mascara primer. It is a game changer for your favorite mascara. You throw on a few coats of this before your mascara and it makes all the difference in the world. And on Amazon Prime, it's coming to your door for $5 + free shipping. It's a total no-brainer.
Obviously I'd put the blue light blocking glasses on my list. I've gotten a lot of wear out of this blue (throw on after a workout) loose pullover this winter. I'm wearing it in the picture at the top of this post. At only $15, and tons of available colors, it's long enough to cover your booty in leggings…I call that a win.
I just got in this lace bralette and I'm already living in it layered under off the shoulder sweatshirts and such. This padded bralette is only $15 and they are so practical during the summer especially for layering under tanks and open back items.
I am currently eyeing these basic workout tanks that are 3/$20!
---
How is Leyton's weight gain going?
---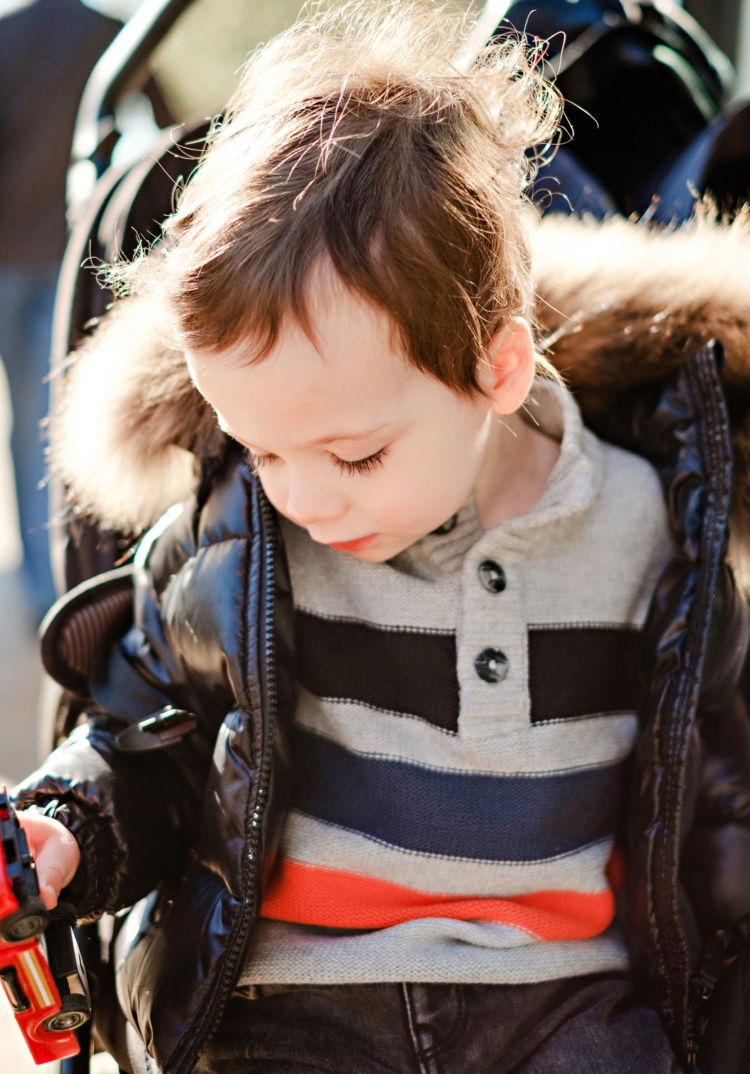 Many of you that have been around here for long know that Leyton struggled to gain the weight the doctor wanted him to a few months ago. He's a picky eater and I've shared a bit about that on the blog. I've cried with you guys on Instagram stories about it, some of you have reached out that are occupational therapists and dietitians and have offered me your support, which means more than you know!
We go to weekly feeding therapy sessions (which I'll share more about in another post) and are thrilled that Leyton has gained weight and even doubled his percentage on the growth chart since last time we went 6 weeks ago. It'll be a long slow road ahead to get this picky toddler to eat meats, veggies and breads/pasta/toppings/calorie dense foods, but we'll get there! Thank you for asking!
---
What should I get my man for Valentine's Day?
---
Eric and I love to gift each other experiences or gifts for our home to enjoy together. For instance, past gifts have included our hallway entry piece, our custom barn door, concert tickets, trips and more. If you need more gift ideas, you can check out my most recent Men's Gift Guide here with over 50 ideas! I also thought this was a fun DIY EASY gift I gave Eric one year.
---
How do I shop through your links and how do you get credit if I'm buying something you didn't recommend?
---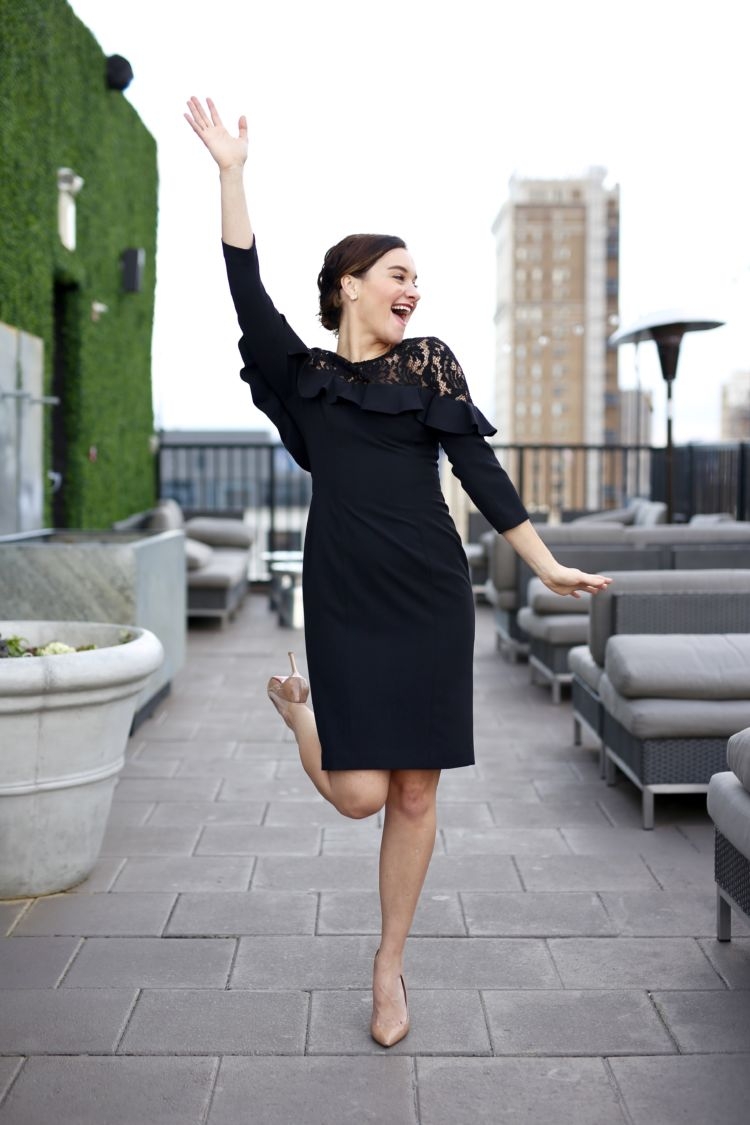 Dress is sold out but similar ones linked here
Many of you have asked how to give me credit when you shop which I SO appreciate! I have been brainstorming on a way to make it easier for you so I plan to make a page that always lives under my shop tab that has the stores we shop at frequently.
That way if you want to go shop the LOFT sale for instance (sale items are an EXTRA 40% off) at any time, you can just click to that tab, scroll down to LOFT, click the link and know that I'll get credit for any purchases you make. I currently have a shop tab you may notice at the top of my site that lists SOME of our favorite retailers but I need to add in Amazon and a complete list in one place for you to easily access.
Long story short, in case this whole concept is new to you, bloggers make a small percentage of income off of any sales that we drive to a retailer. And to illustrate how small it is sometimes, those of you that purchased the pink athleisure dupe shoes through me, I made about $.17 from Payless from each sale. If you go in the store and buy it, I obviously don't get credit for that sale because there's no way for them to track that you went to Payless because of me.
Amazon can be a little finnicky. For instance if you swipe up on my Instagram story to buy something from Amazon and it redirects you to their app, I lose that sale because it doesn't recognize you came from me. It just thinks you opened the app. Same thing goes for the Target app or any other retailer with an app.
Let's say that you clicked over on the Amazon blue light blocking glasses link to see them but then you didn't buy those, but you did end up buying your dog's food and your favorite beauty items, I still get credit for driving that sale. That is ONLY if I'm the LAST blogger's link who you clicked before going over there to shop. Amazon gives me credit if you buy something within 24 hours of clicking on my Amazon link. Interesting, huh?
I try to study what you gals click on and buy the most so that I can bring you the most relevant and helpful sales, information and tools that make your life easier. I ALWAYS ask for feedback on Instagram stories and LOVE hearing your suggestions for what you want to see more of here on MLWL. Please don't ever hesitate to reach out if you have further questions.
Also, please know that your support means the world to me. I'm humbled that you come here to read my blog, want to shop my links, and be a part of our lives. We love you!
Happy Friday and enjoy your weekend!
Heather Brown helps busy mamas of young littles who are caught in the hustle to find encouragement in their journey to true health, from the inside out, starting with the heart. Read her journey of learning to live a life well-loved
HERE!