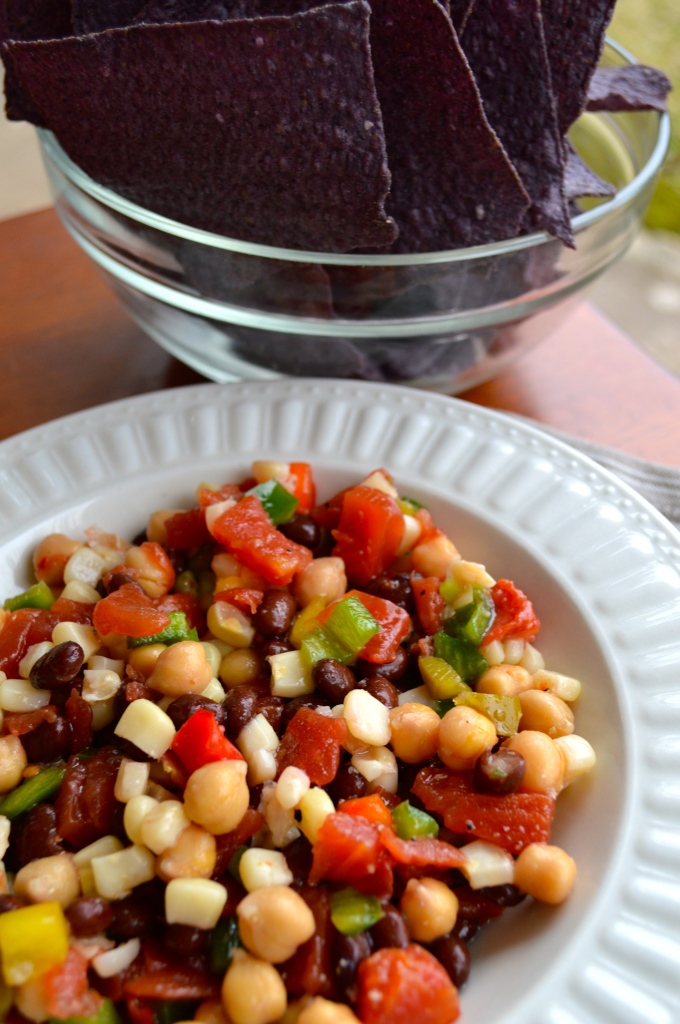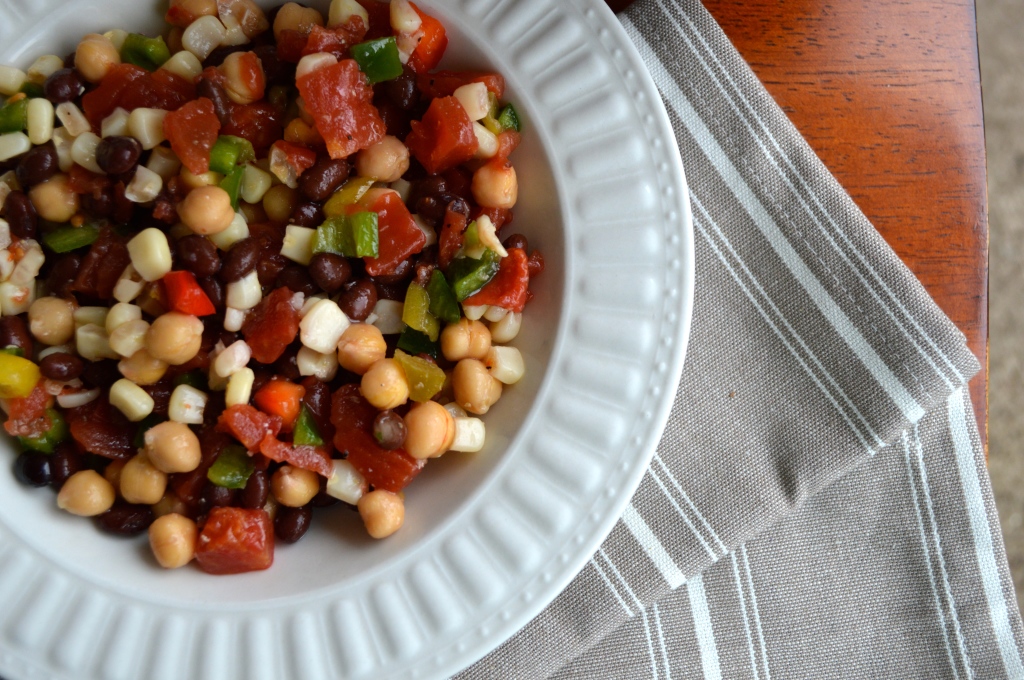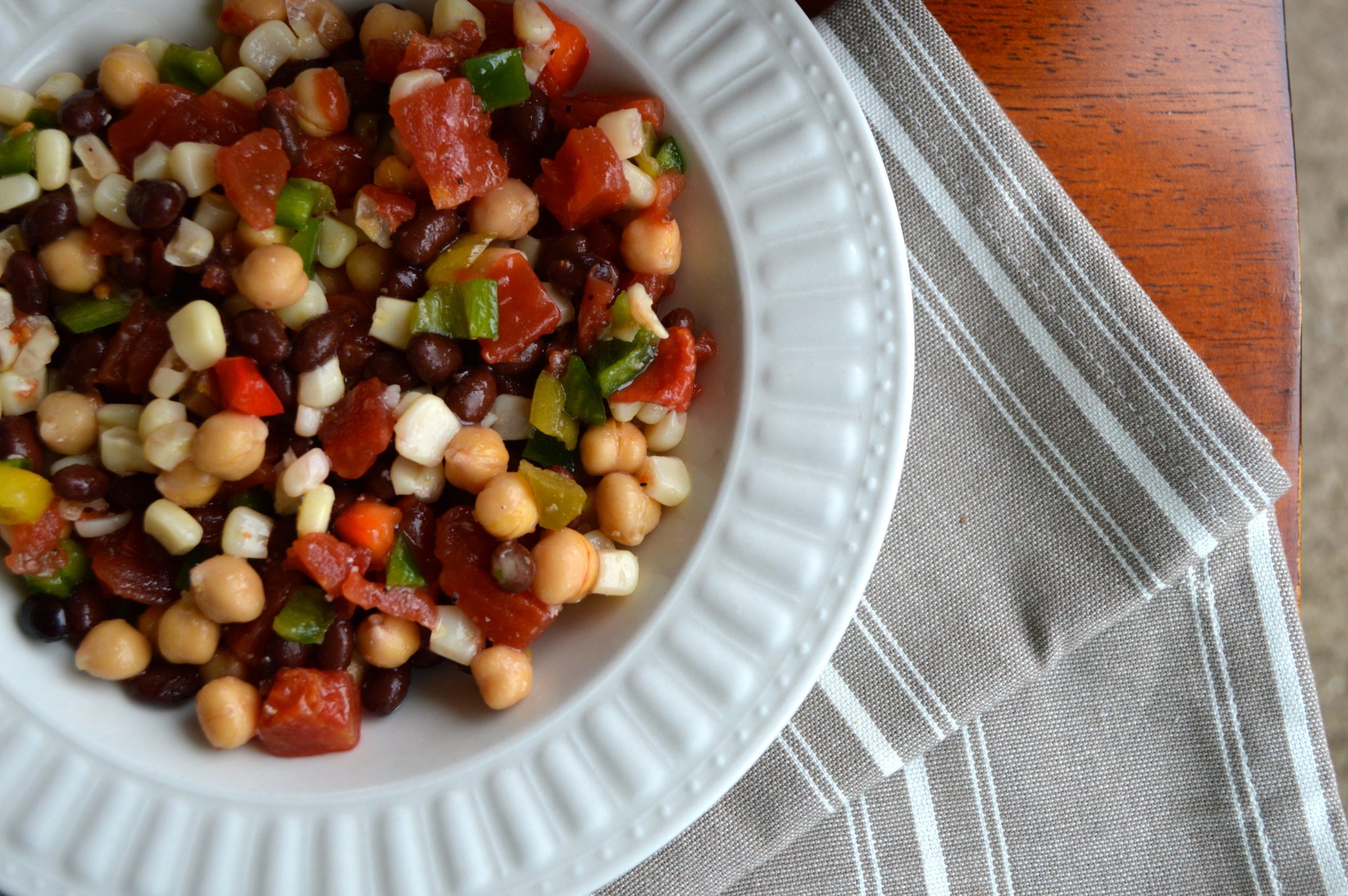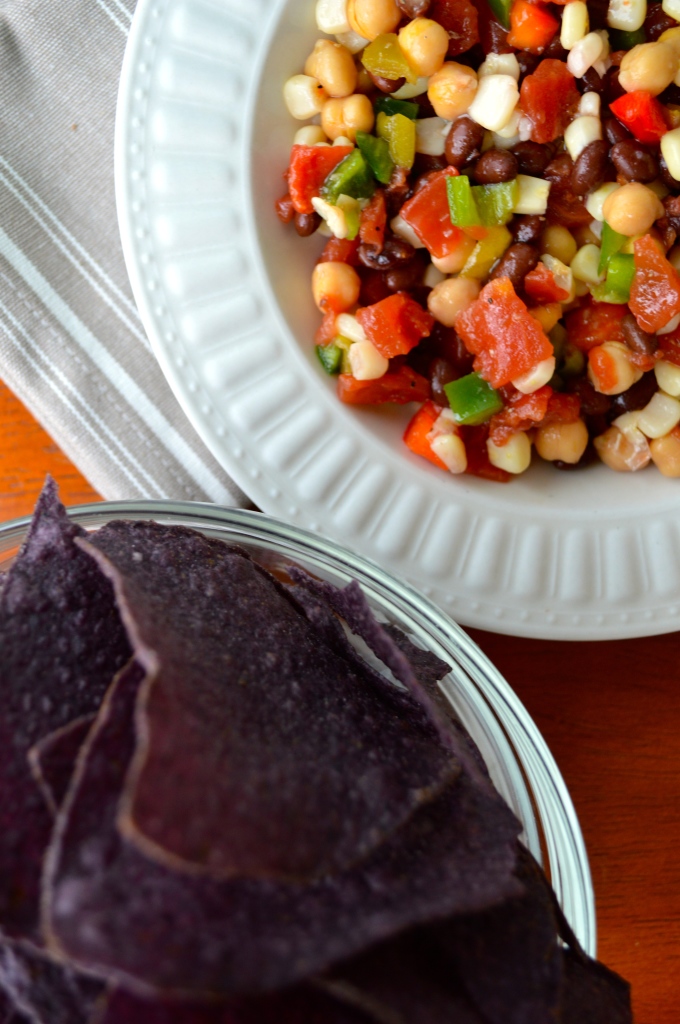 Are you hosting a Super Bowl party or in charge of bringing something for the big game? We are looking forward to watching with friends and I am not going to lie, I'm more excited about Katy Perry  than the game. I don't have a dog in the fight so I'm looking forward to laughs and good times with our friends and GOOD FOOD! And, that's where this recipe comes in…
This light and fresh dip is something we make over and over again in our home! We enjoy the bright colors this dip has in it as well as the nice light taste. It's a great contrast to the many other heavy, cheesy apps that may be around. We love to serve this dip on organic, all natural chips but I've also been known to eat it as a side salad by itself!
This classic appetizer recipe came from Eric's family friends and they make it with 2 cans of black beans (no chickpeas), more oil, and an additional packet of Italian Dressing. In order to make it more fresh and healthy though, we cut back on the oil and Italian dressing packet and substituted one of the cans of beans for chickpeas for some additional protein. Next time I want to try it sans Italian dressing at all to make it clean eating friendly. 🙂 This recipe is really flexible so make it work for you!
I hope you and your family have a blast watching the game and enjoy some fabulous food! What's your favorite appetizer?

Fresh Superbowl Party Dip
Ingredients
1 envelope Good Seasons Italian dressing
⅓ c vinegar
⅓ c oil
1 can black beans, drained and rinsed
1 can chickpeas, drained and rinsed
1 can corn, drained
½ c diced jalapeno, drained and chopped
Add green, red, yellow pepper amount of choice
Instructions
Combine all together and refrigerate for a few hours to let all flavors soak in.
Heather Brown helps busy mamas of young littles who are caught in the hustle to find encouragement in their journey to true health, from the inside out, starting with the heart. Read her journey of learning to live a life well-loved
HERE!