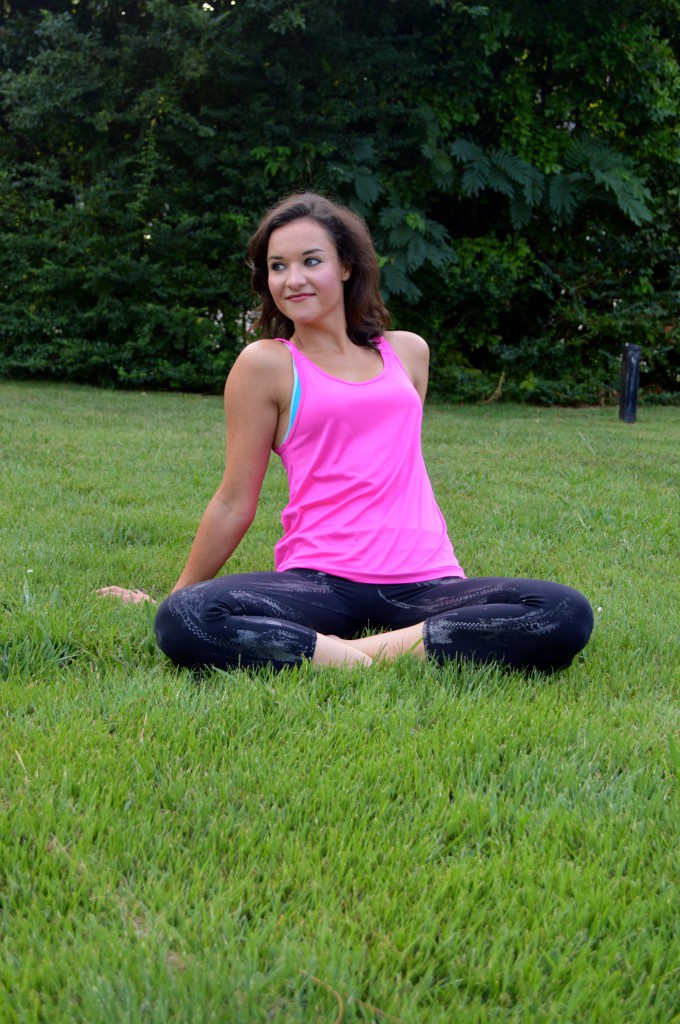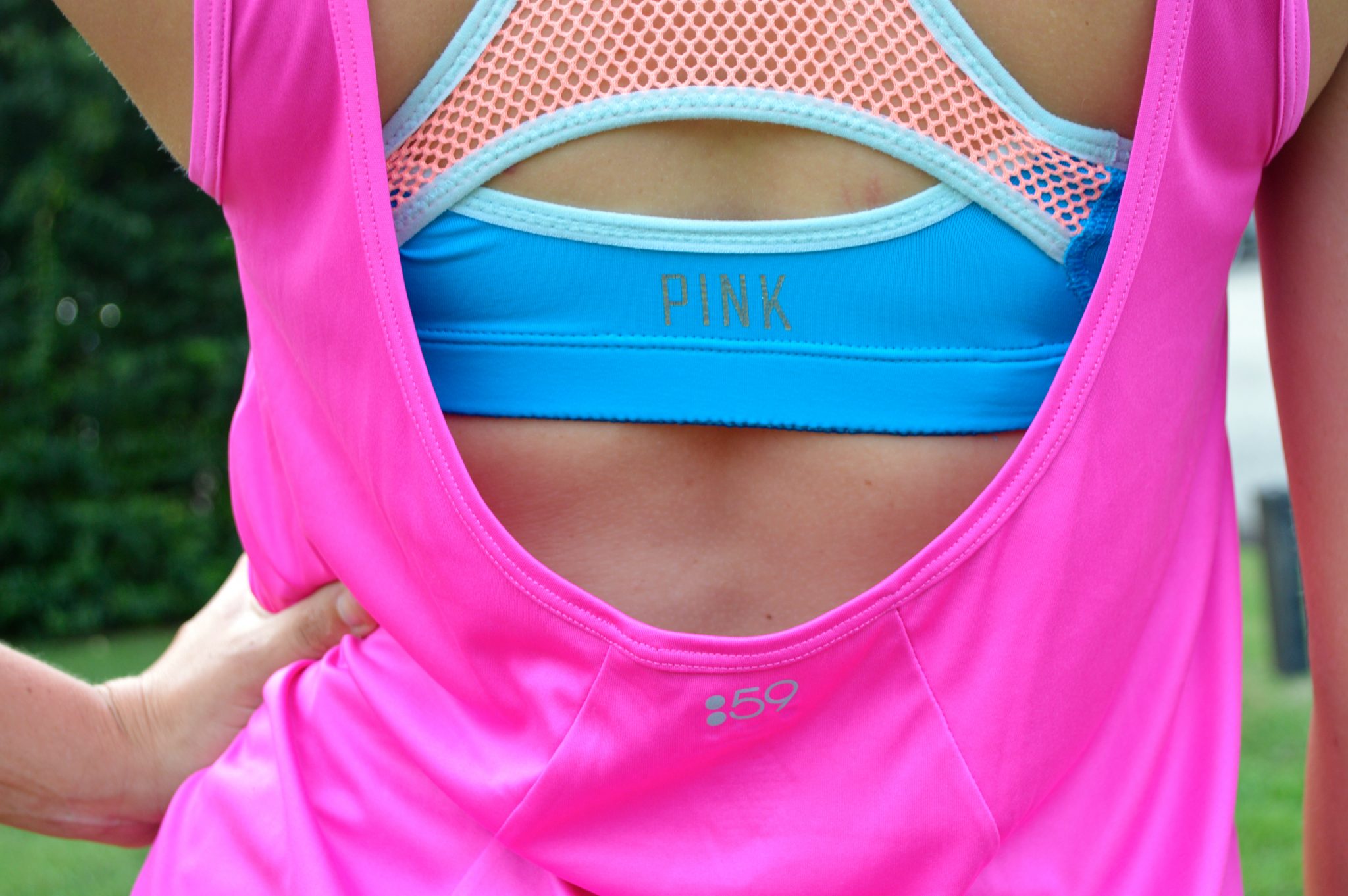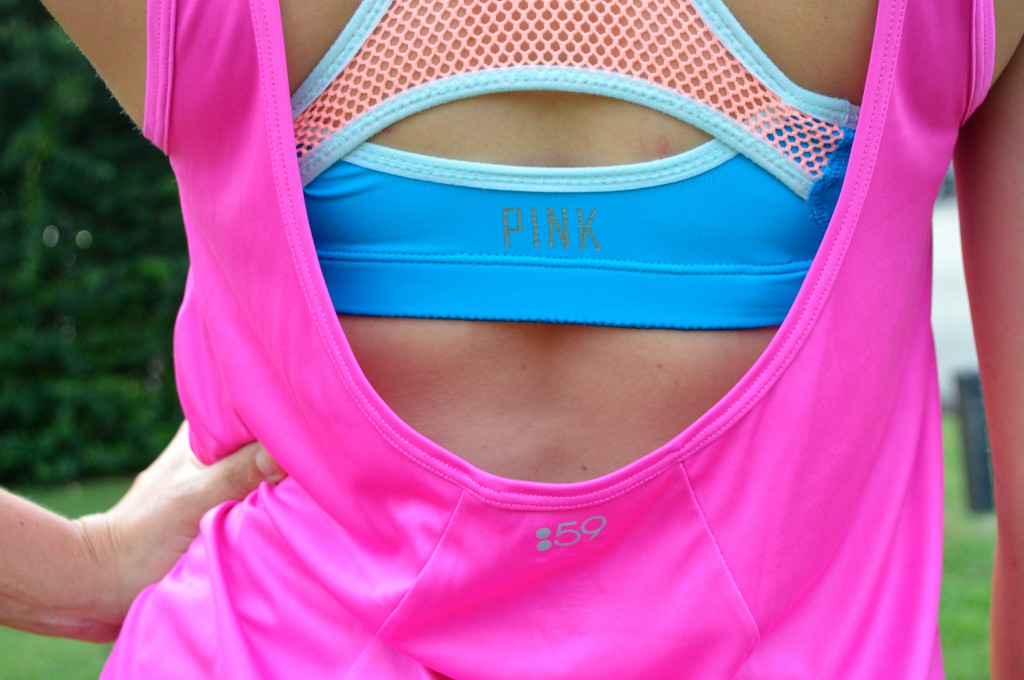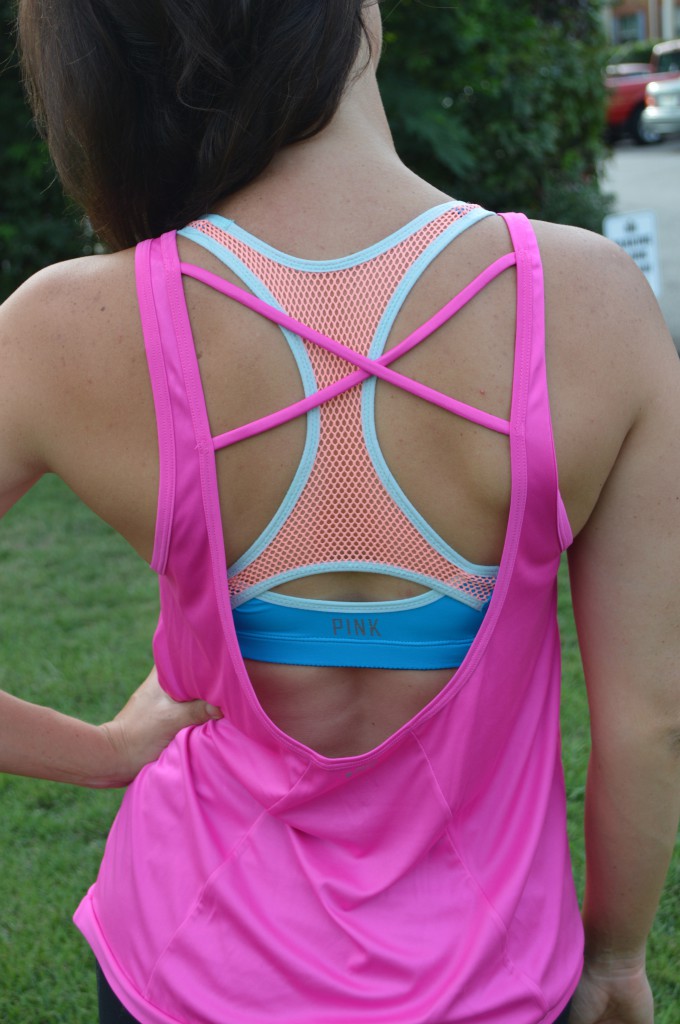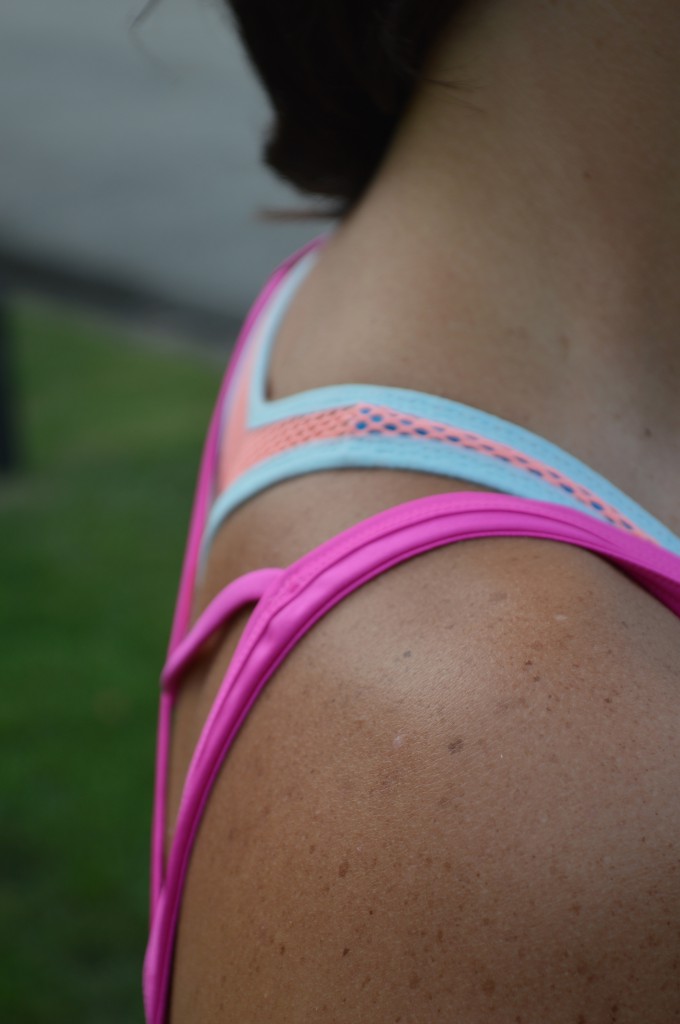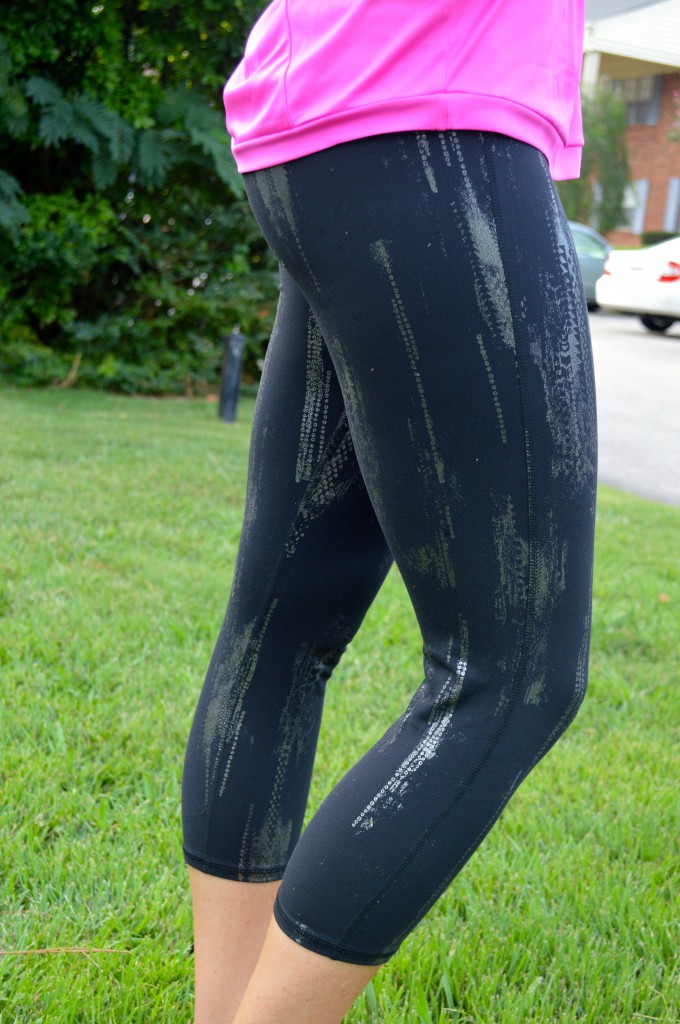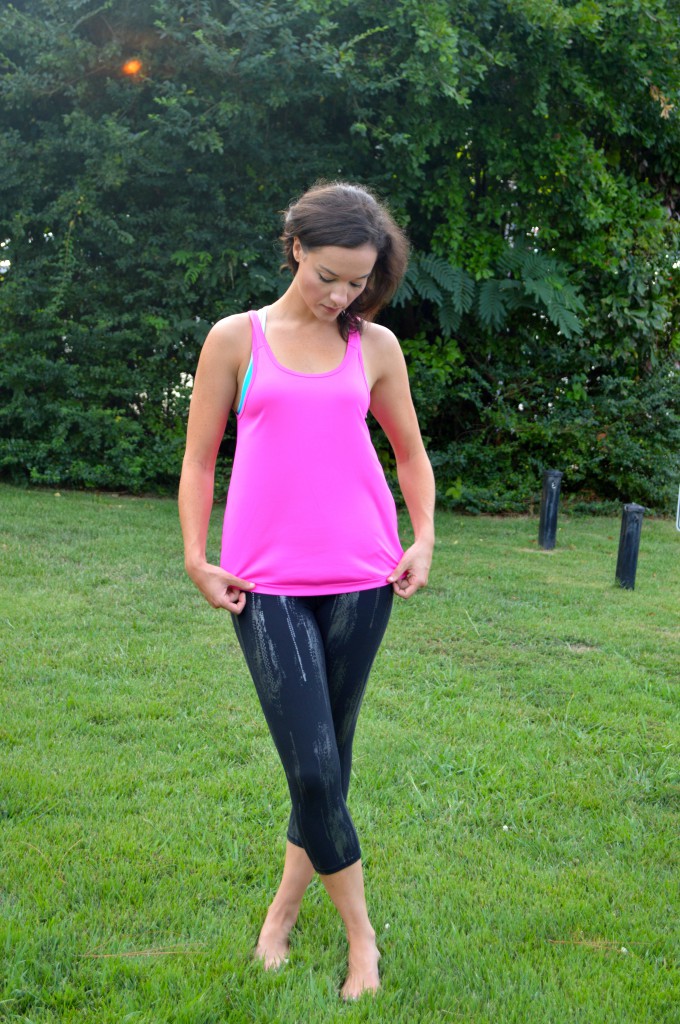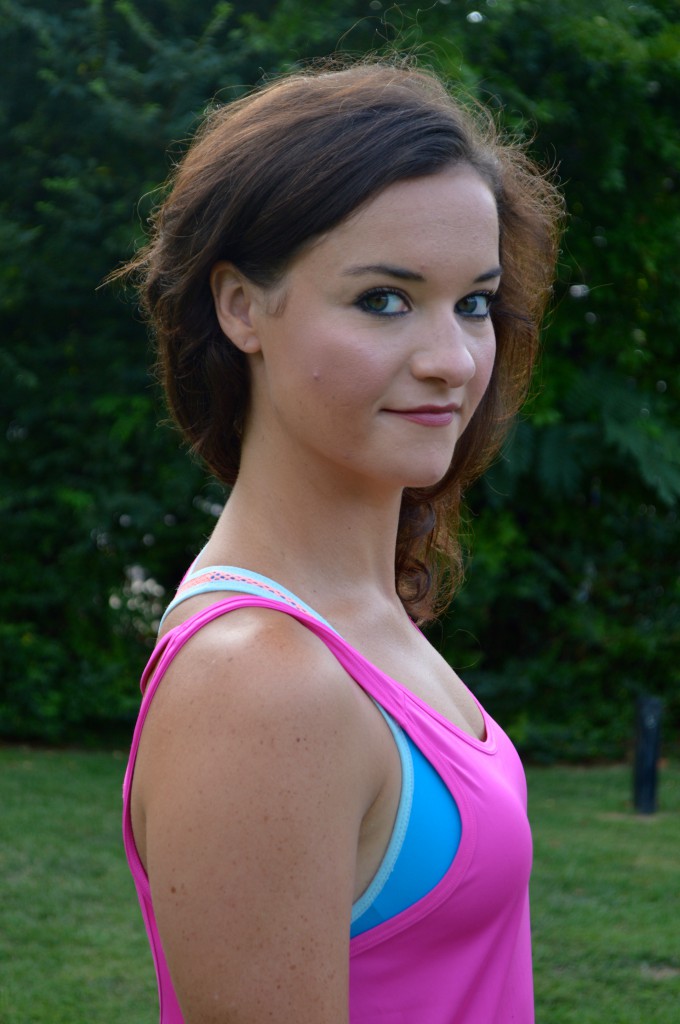 Fit Chic: Fashion in Fitness is one of my favorite posts to feature here on My Life Well Loved. Just because you're working out, doesn't mean you can't look fabulous! No need to schlep around in baggy sweat pants and t-shirts if you don't want to. Dress it up and enjoy transitional pieces that help you go from your yoga class to running errands.
It has been too long since I've had time to get together a fun Fit Chic post. This outfit is one of my go-to's right now while the Alabama weather decides what to do. I wear this for tennis, running, walking or Pure Barre. Even though you typically think of these kind of bright colors as summer colors, many fashion designers brought all shades of brights out to play for fall 2014/winter 2015. Brands like Monique Lhuillier, Altuzarra and Alexander Wang collections showcased all kinds of bright hues.
The moment I saw this hot pink Splits 59 tank on Instagram, I knew it had to be mine. Ever since I was a little girl, I've loved the most vibrant shades of pink like fuchsia! And while there's less of it in my wardrobe now, I still like to have the girly playfulness come out for my workouts and the occasional blouse.
The hot hued blue sports bra screamed my name from a sales bin at Victoria's Secret months ago and when I found I could make the sizing just barely work for $15, I was a happy camper! I like the pink detailing in the back as well but honestly wish it was just all the solid electric blue.
Finally, those metallic spattered capris are my jam. I'm not sure if I love them so much because they bring back memories of our trip to New York City where I bought them or if it's the unique design, but either way, I'm sold. Those pants always get comments and let me just tell you, making a statement in your workout wear is motivation enough to keep you coming back for more.
What workout attire have you splurged on lately?
Shop the Look: Tank: Splits 59 purchased at Pure Barre (on sale) | Capris: athleta chatarunga (on sale) | Sports Bra: Victoria's Secret Women's Sport Bra Blue
 (similar)