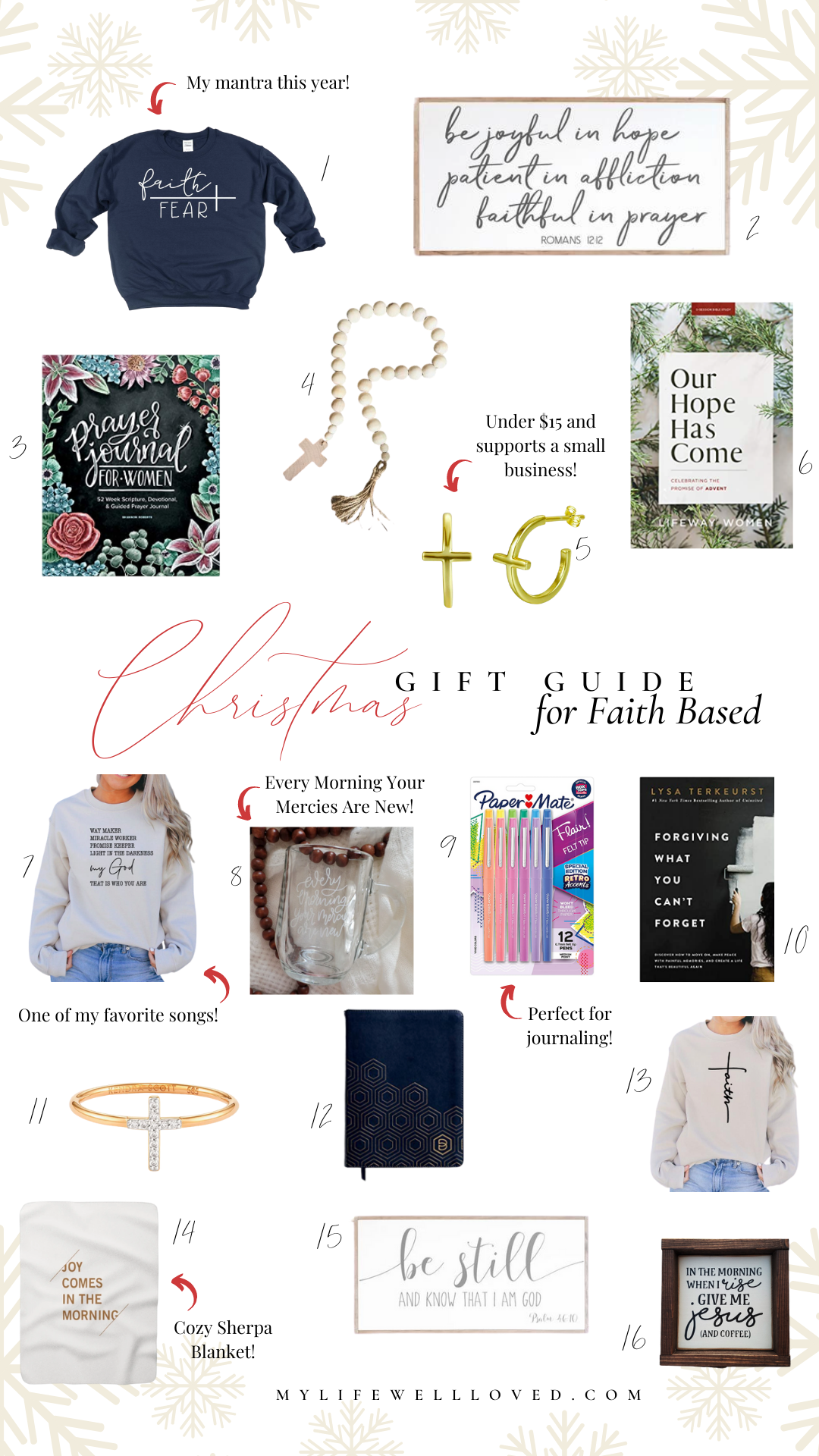 1. Faith Over Fear Sweatshirt // Such a good reminder for us all!
2. Large Scripture Sign // This beautiful sign comes in several different sizes!
3. Prayer Journal // A great gift for those who love to have their quiet time in the morning!
4. Wooden Decor Beads // A great layering piece to add to your console or coffee tables!
5. Cross Earrings // I love how delicate these earrings are. One of your top sellers this year!
6. our Hope Has Come Bible Study // A great study of the advent season!
7. Way Maker Sweatshirt // How many times have I listened to this song this year? I can't even count!
8. Coffee Mug // This would make such a beautiful gift!
9. Pens // Great for journaling or doodling through your prayers & scripture. Pair with the journaling Bible below.
10. Forgiving What You Can't Forget Book // This author never disappoints.
11. Cross Rings // A great ring that you can wear everyday.
12. Journaling Bible // This Bible has room on each page for handwritten notes and more! It's my favorite Bible I've ever owned. The Help Finder in the back is genius!
13. Faith Sweatshirt // This would be great to pair with leggings or your favorite jeans.
14. Sherpa Fleece Blanket // The perfect blanket to cozy up with + I love supporting this small business!
15. Be Still Sign // Great for any room in your home!
16. Mini Square Signs // I would set this right by my coffee pot in the kitchen!
Any of these sweet gifts from my faith based Christmas gift guide would be a beautiful addition to a home or wardrobe! They each carry a message that points people back to Christ, which is the best thing to focus on this season!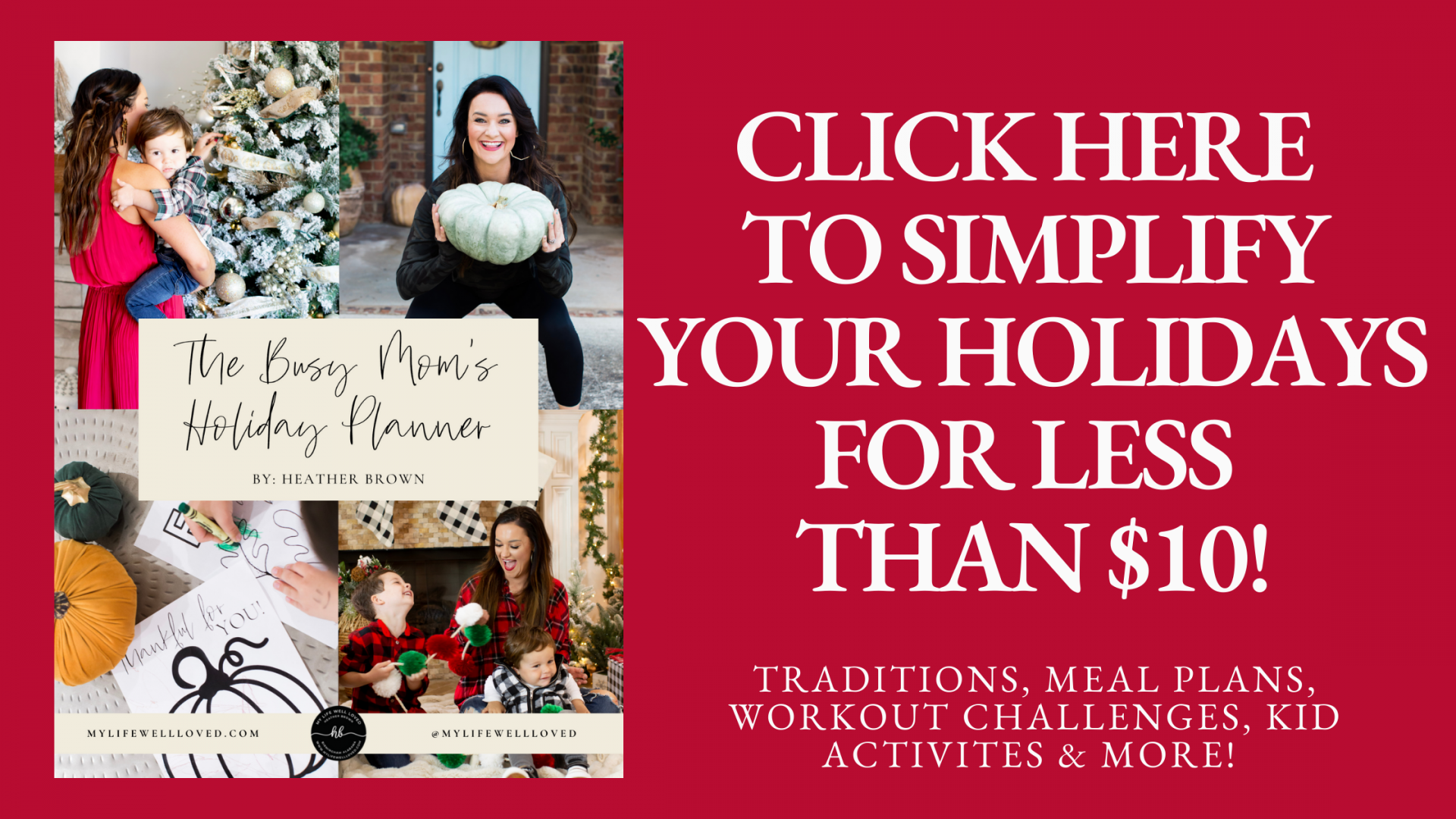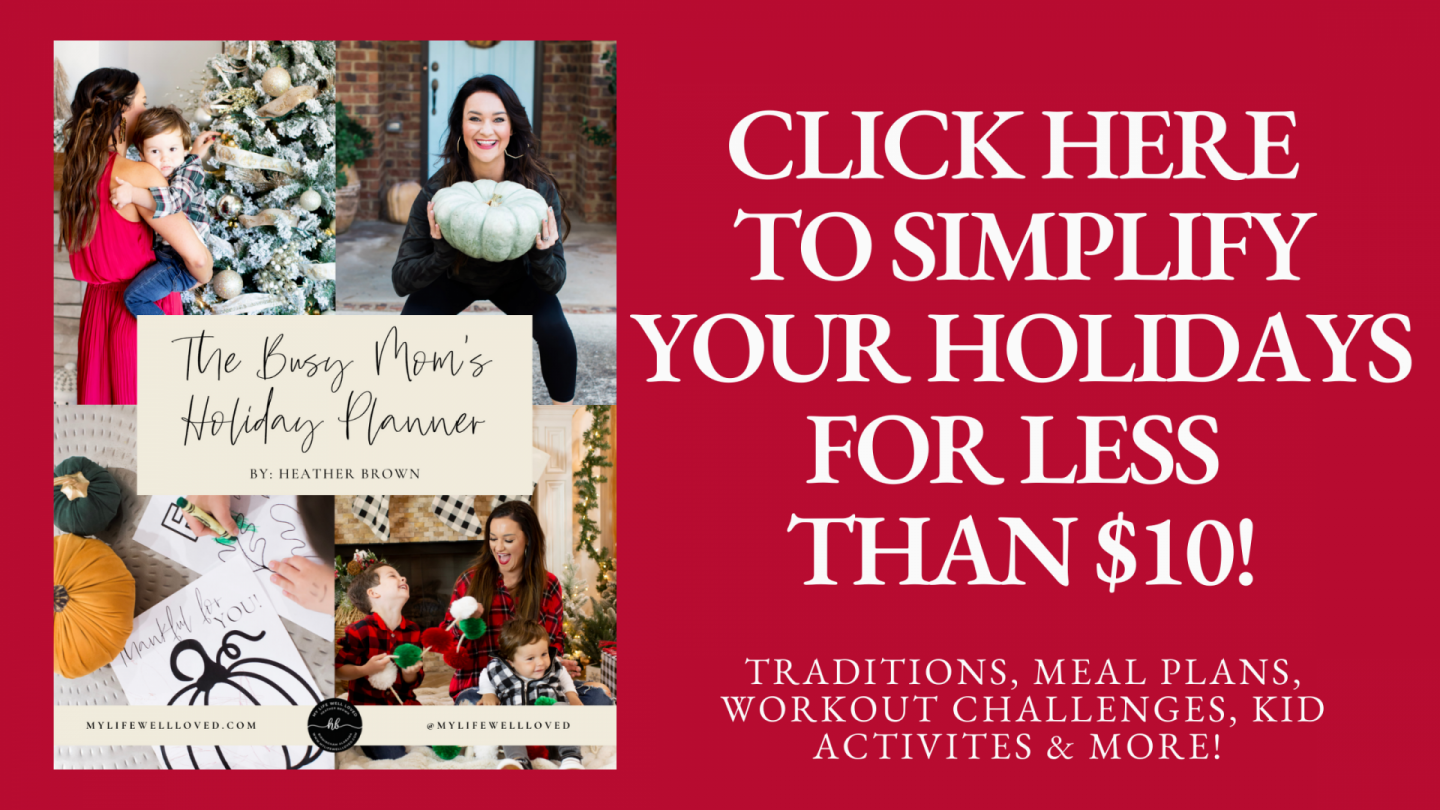 Shop The Faith Based Christmas Gift Guide Here:

Pin The Post Here: