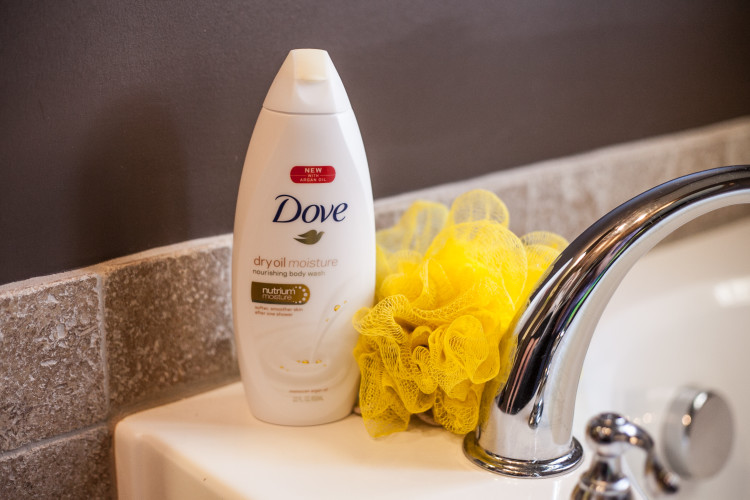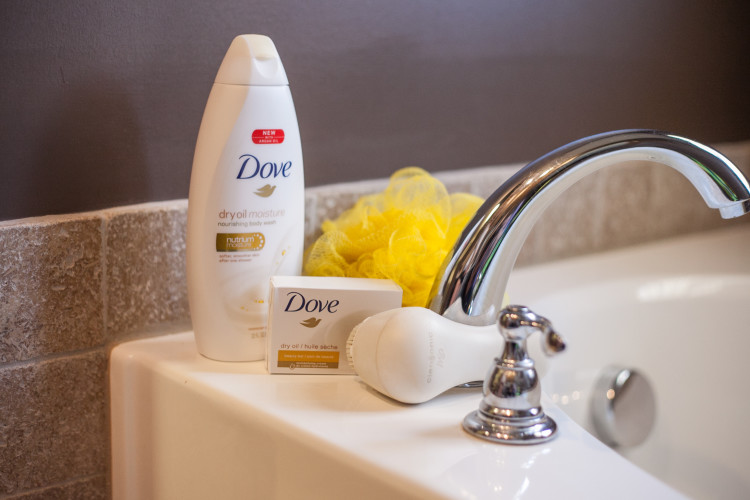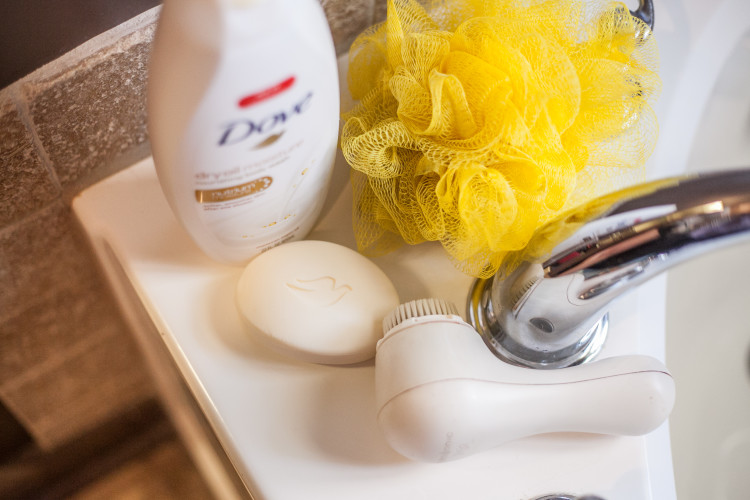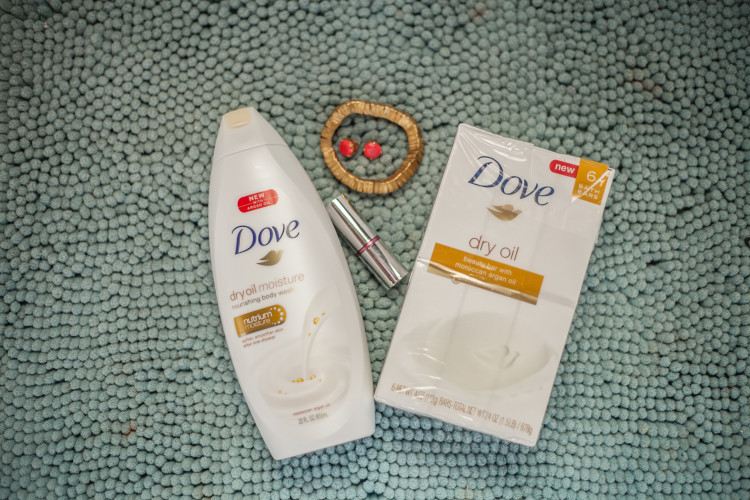 I've partnered with Dove to tell you all about their New Dove Dry Oil Collection featuring their Dove Dry Oil Beauty Bar and Dove Dry Oil Moisture Body Wash.
It's finally starting to settle into warm springy weather! And that means, shorts, skirts, dresses, and in my case, dry winter skin. We traveled up to Indianapolis to visit Eric's grandparents for Easter and enjoyed some quality time with them, had a delicious meal with honey baked ham, scalloped potatoes, rolls, green beans and fruit and fruit dip! It was a real treat to see them love on Leyton and we were so glad that he traveled well. We are so lucky he is such an easy, low key baby. He was even behaving so well that Eric and I escaped one night to Harry & Izzy's to have a little date night. To see more pictures from our Easter and trip, make sure you head to my Instagram!
So, anyway, back to the point of the post…it's time get rid of that dry winter skin! As I got dressed up in my Three07 Designs dress a couple of weeks ago and then put on an Easter dress yesterday, I have realized my skin needs a little TLC! It's a little bumpy, ashy and dried out looking! It's time to step up my hydration game and to get better about putting on my nail polish, rehydrating my skin and using my skin buffer to slough away dead skin cells. Softer, smoother skin is something every woman desires, however 1 in 3 women suffer from dry skin and 98% of women feel more confident when their skin is moisturized vs. dry. The new Dove Dry Oil collection helps nourish and protect skin from dryness in the shower by effectively cleansing without leaving skin feeling dry and features a nourishing formula infused with Moroccan Argan oil beads to gently cleanse while helping to replenish nutrients to the skin.
And, if you love dresses in the summer as much as I do, you'll want to step up your hydration game now too, so that we're all ready for our cute southern sundresses. Speaking of hydration, I don't feel like I can emphasize it enough…make sure you are getting enough water! That is always step #1 to happy skin and a happy body!  Pair drinking enough water with hydrating your skin while you shower, and you've got an easy 1, 2 punch that will help revitalize your skin as we get into warmer weather!
I'd love to hear what you guys have been up to in the comments. How was your Easter? What are your favorite ways to get rid of dry winter skin?
Thank you to Casey Marie Photography for her talent with taking photos!
Heather Brown helps busy mamas of young littles who are caught in the hustle to find encouragement in their journey to true health, from the inside out, starting with the heart. Read her journey of learning to live a life well-loved
HERE!