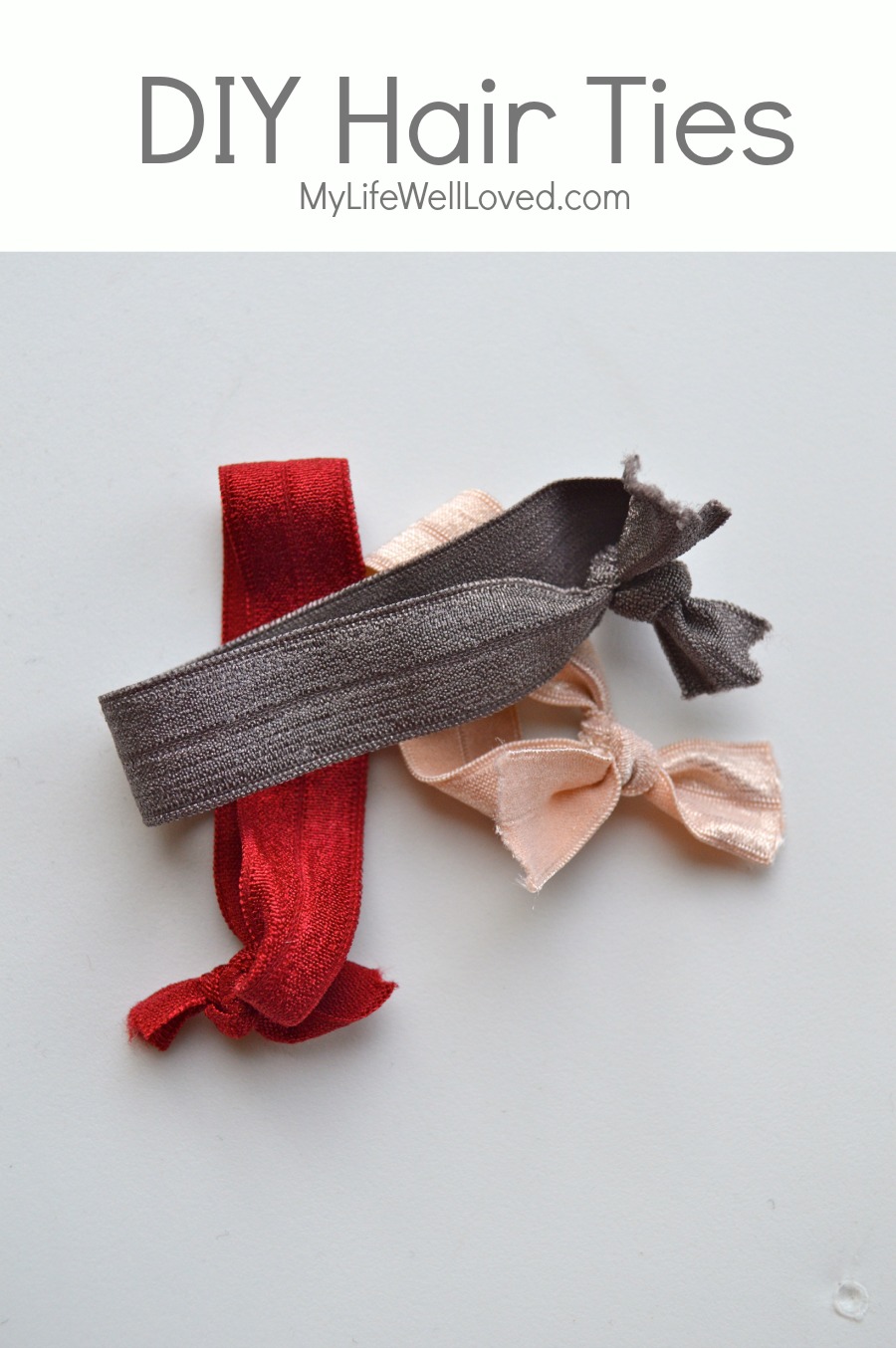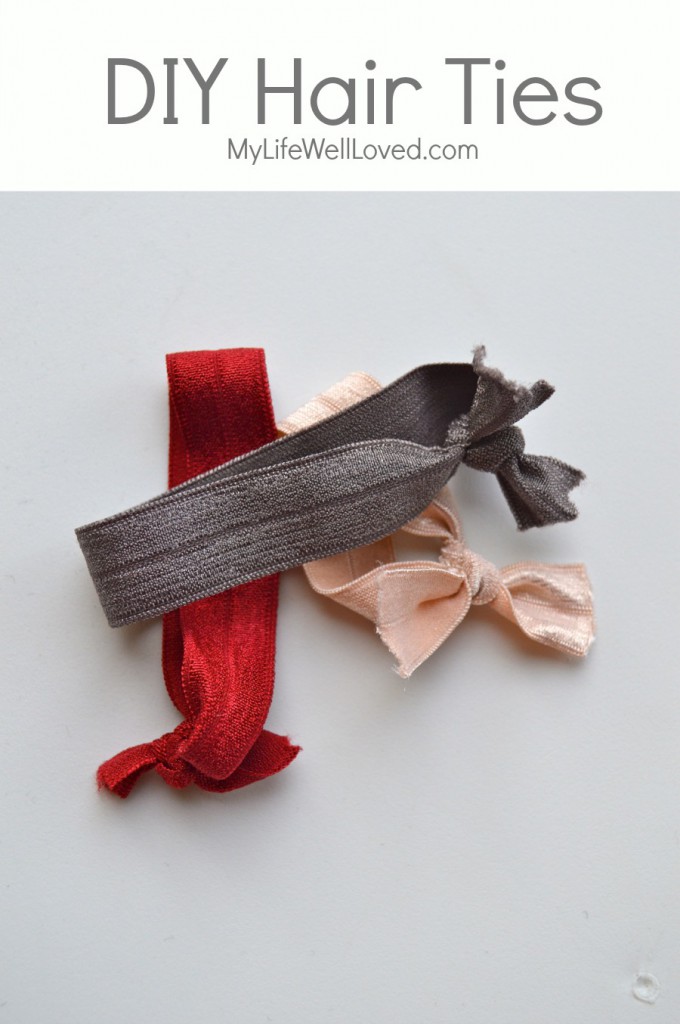 Have you ever heard of Emi Jay hair ties?  Well, if you haven't you're missing out on a hair revolution! I was very excited when I ran across these colorful and stylish ponytail holders one day at a local boutique. Don't be fooled, purchasing just one hair tie could end up costing you your entire lunch money for the day!  The young entrepreneurs who created this hair sensation rake in anywhere from 3 to 5 dollars per hair tie! They can be found in almost any magazine and on celebrities such as Courtney Cox and Sarah Jessica Parker (just to name a few!). Not only do these hair ties do wonders for your hair, but they can also function as a stylish bracelet!  No more ugly elastic rubber bands wrapped around your wrist only to cut off your circulation.
There's just one simple solution for a stylish girl on a budget…make them yourself! Literally, this is one of the easiest projects I have ever done and it's so much fun.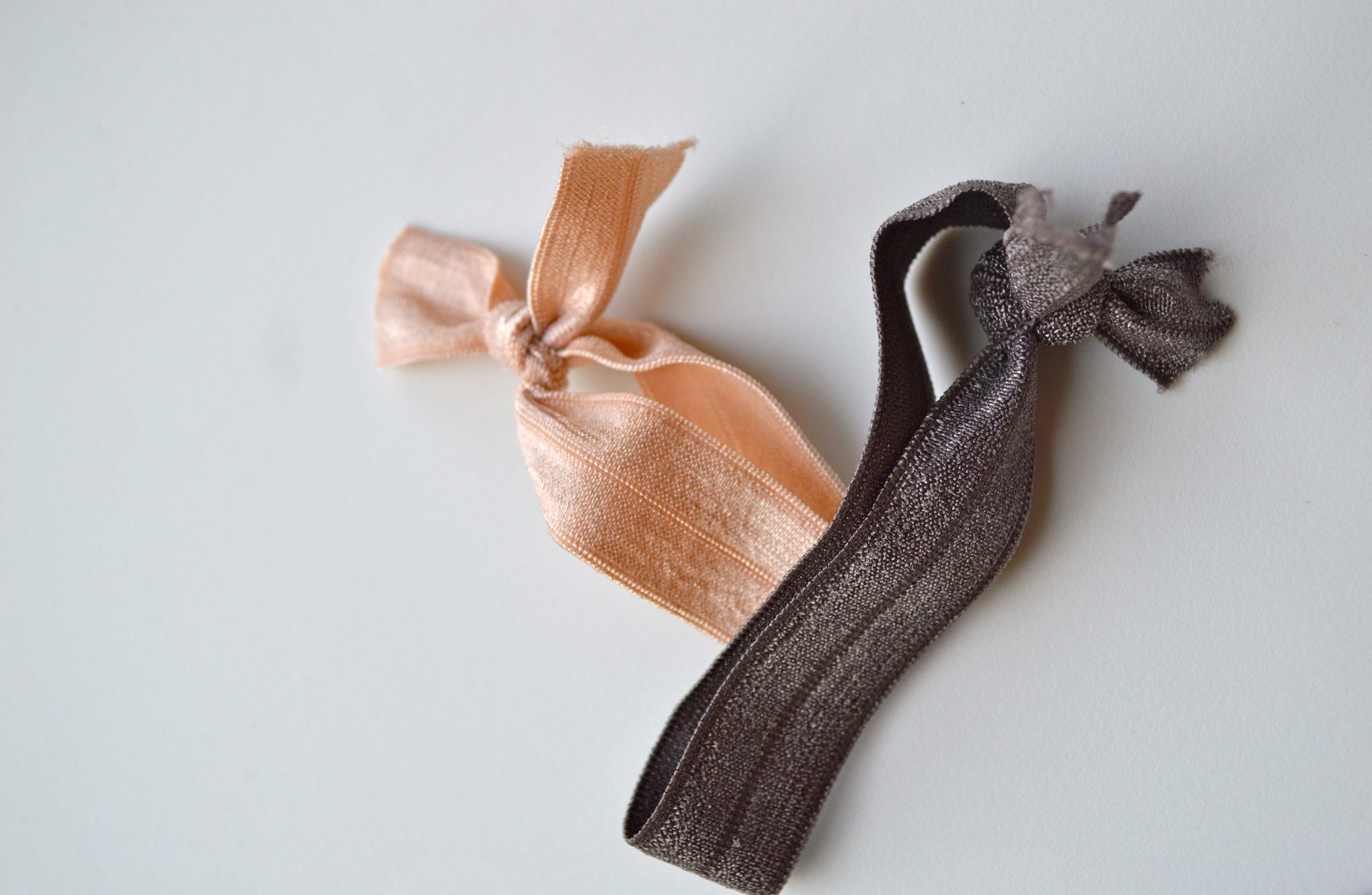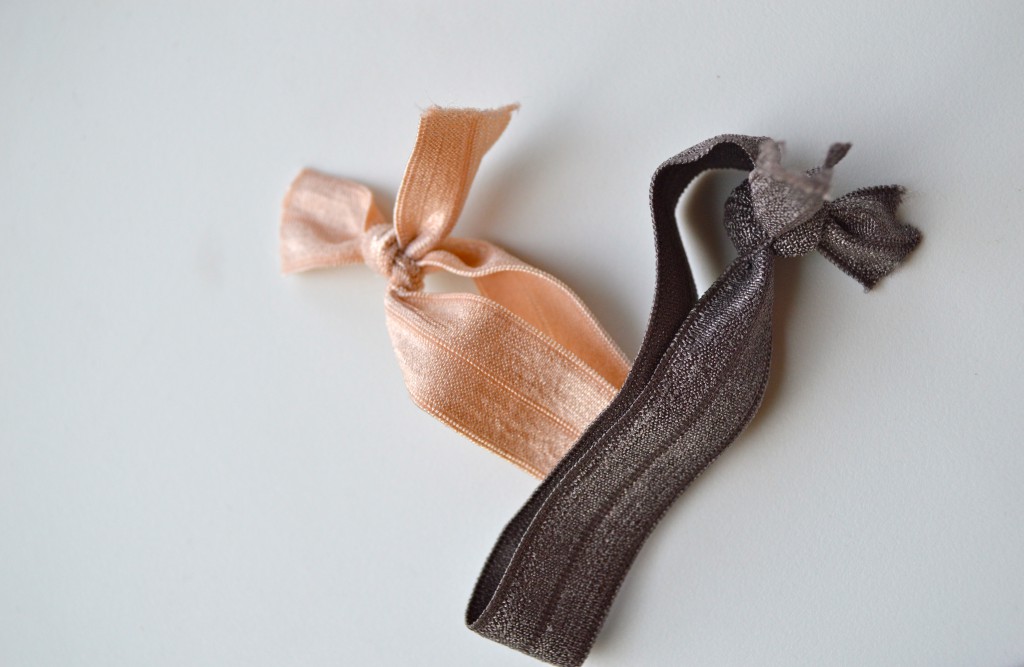 Satin Elastic Hair Tie Tutorial
1.  Get some satin elastic in 5/8″ width.  Emi-Jay hair ties are made from satin fold-over elastic, which can easily be found on Etsy. It's super inexpensive and comes in a variety of colors and patterns.
2. Cut your elastic into about 12″ lengths. One yard of elastic will yield three hair ties.
3. Match up the ends and tie an overhand knot. The loop of your hair tie should measure about 5-3/4″, but I just eyeballed it.
4. Trim the ends at a diagonal, leaving about 1″ of the ends sticking out from the knot.
5. Done! Tie up your hair, wear it on your wrist, or give your extras to the people you love!  No doubt it will put a smile on their face.
Breakdown
Cost: 10 yards of elastic on Etsy for $5.30
Effort: minimal- made all 30 hair ties in about 20 minutes while watching TV
Total cost per hair tie is less than 18 cents each!
5 pack of Emi-Jay's =$10.99  so 30 Emi-Jay's = $65.94 (NOT including shipping)
OR you could make 30 yourself for ONLY $5.30 (Including shipping)
TOTAL SAVINGS = $60.64  or 91.96%
You can purchase elastic from Etsy sellers.
1. From "Elastic by the yard"
You can purchase 5 yards (1 yard of each color) for $2.75 plus $2.50 for shipping. Also, available in 10 yards for $4.99.
Original Emi-Jay's can be found online here.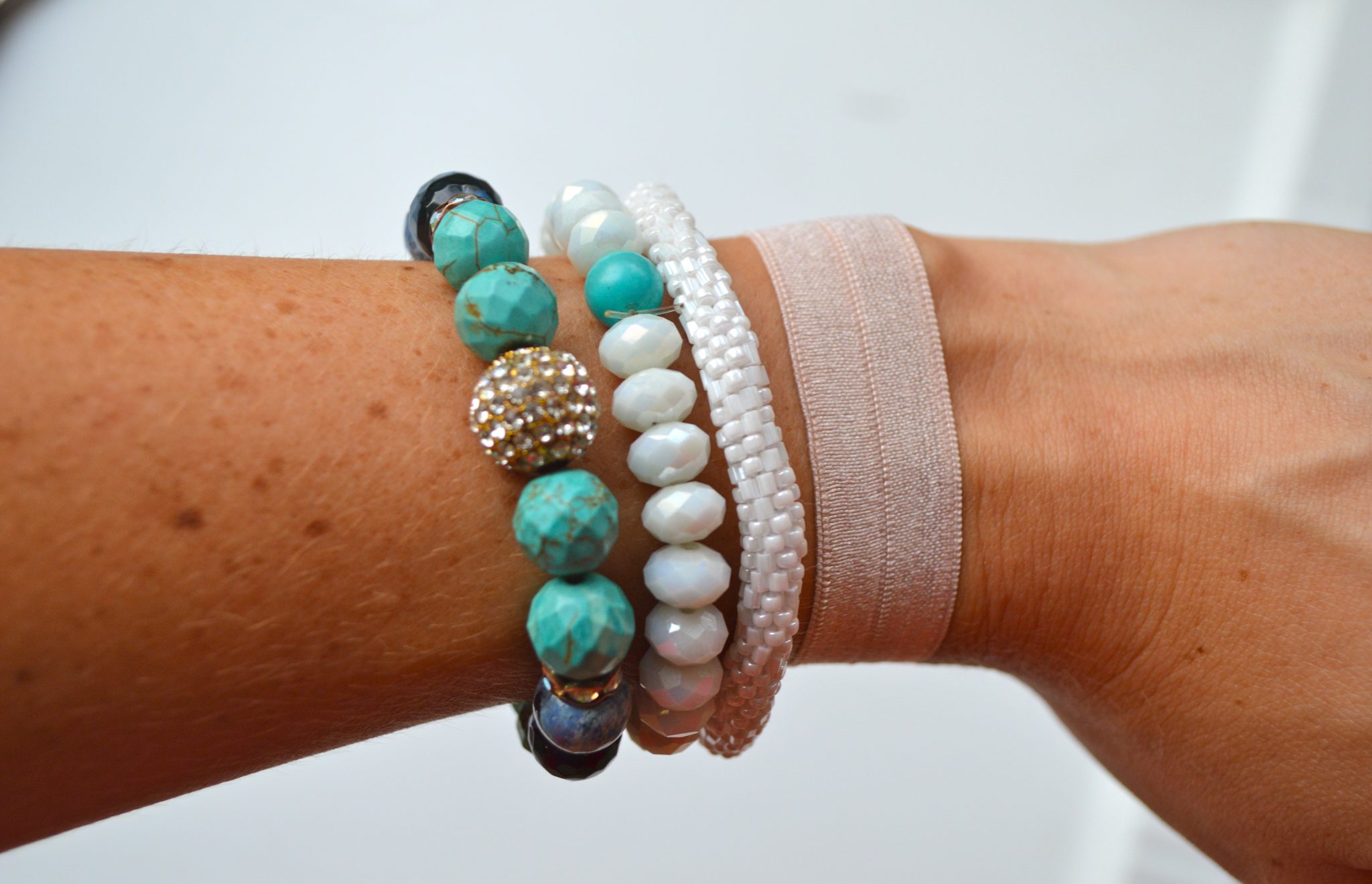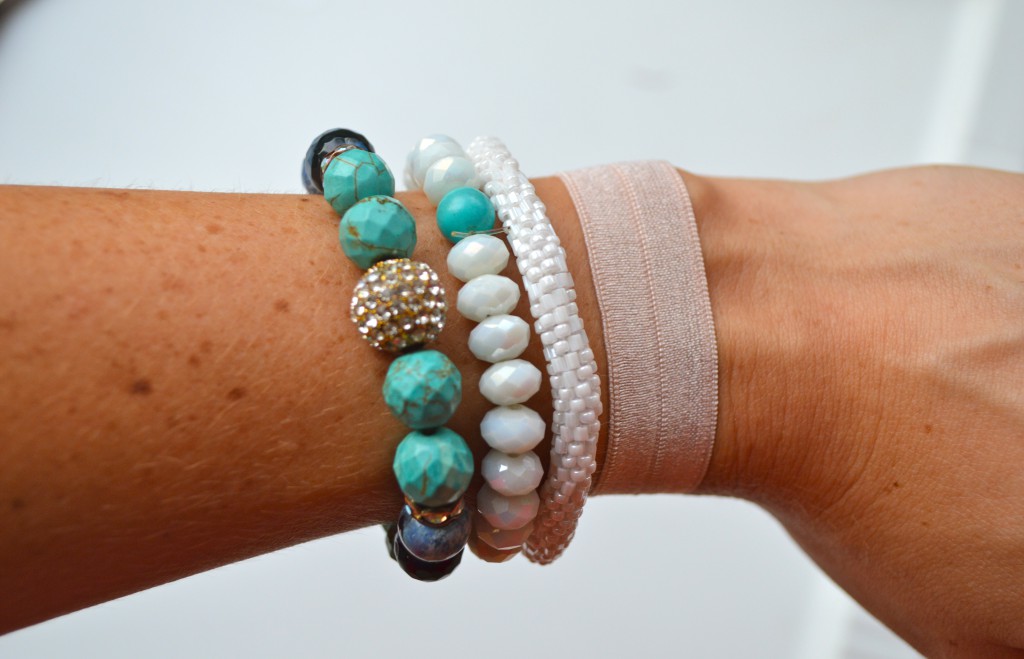 Email erinmcgarrah1@gmail.com with order info if you want to just buy some from her for cheaper than what you'd pay for them in the store. Erin also owns the fabulous bracelet company E McGarrah Designs (what I'm wearing in this photo). This is a guest post by Erin M., one of my co-workers at Pure Barre & friend. She was recently married to Blake and loves to share bargains and cooking tips. Thanks so much, Erin for sharing this with us! We can't wait to make some ourselves!
Heather Brown helps busy mamas of young littles who are caught in the hustle to find encouragement in their journey to true health, from the inside out, starting with the heart. Read her journey of learning to live a life well-loved
HERE!