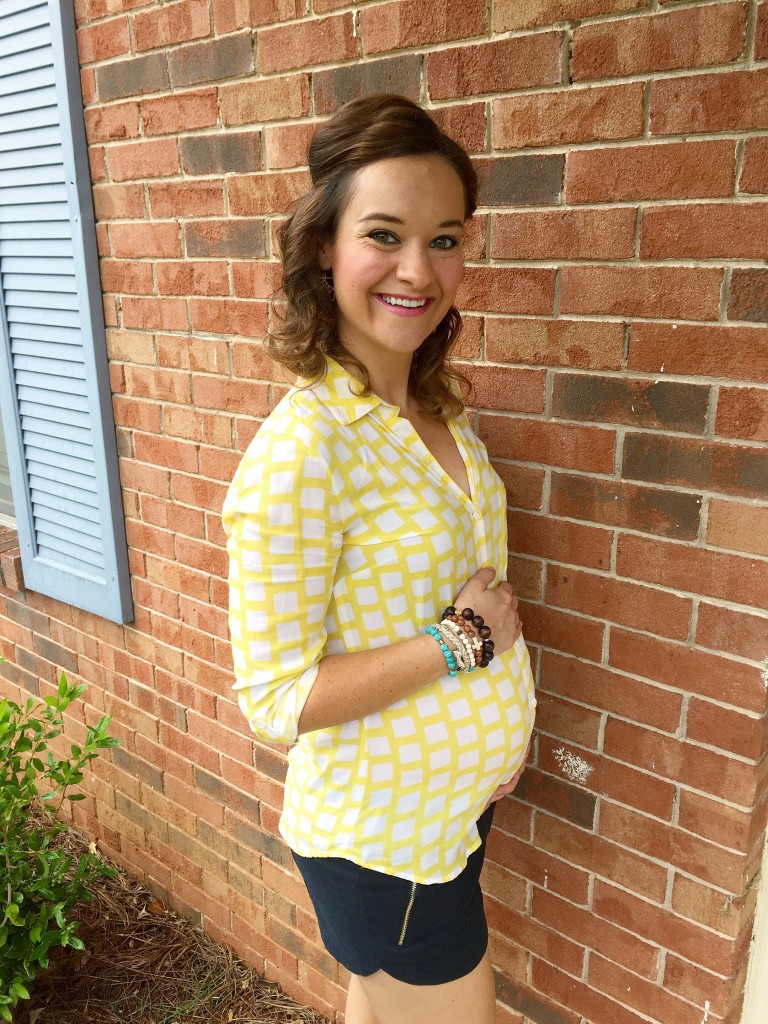 How far along? 25 weeks. Baby is the size of a rutabaga, whatever the heck that is. In case you missed my last update, here's my 24 week update.
Maternity clothes? I'm wearing mostly maternity clothes now and the clothes that aren't maternity are longer shirts or dresses. These shorts are from The Swanky Stork and a nice cool linen to get me through the summer.
Stretch marks? No.
Other Body Changes: Still just mild growing pains. I bought a bathing suit top 3 weeks ago in Ireland and wore it this weekend to the pool for the first time. I can't believe how tight it is now after that short time frame!
Sleep: Good. I feel a little heavy when I turn now.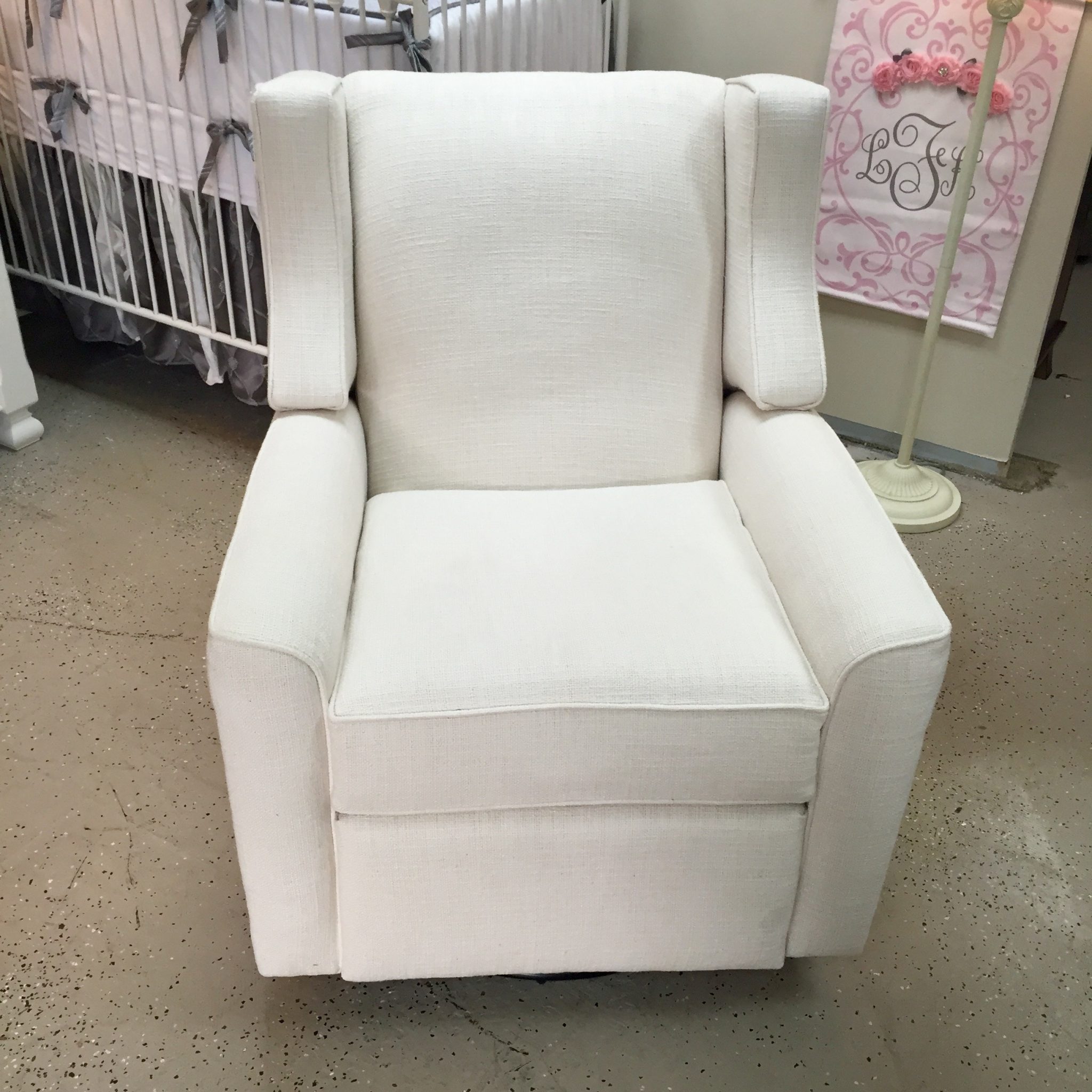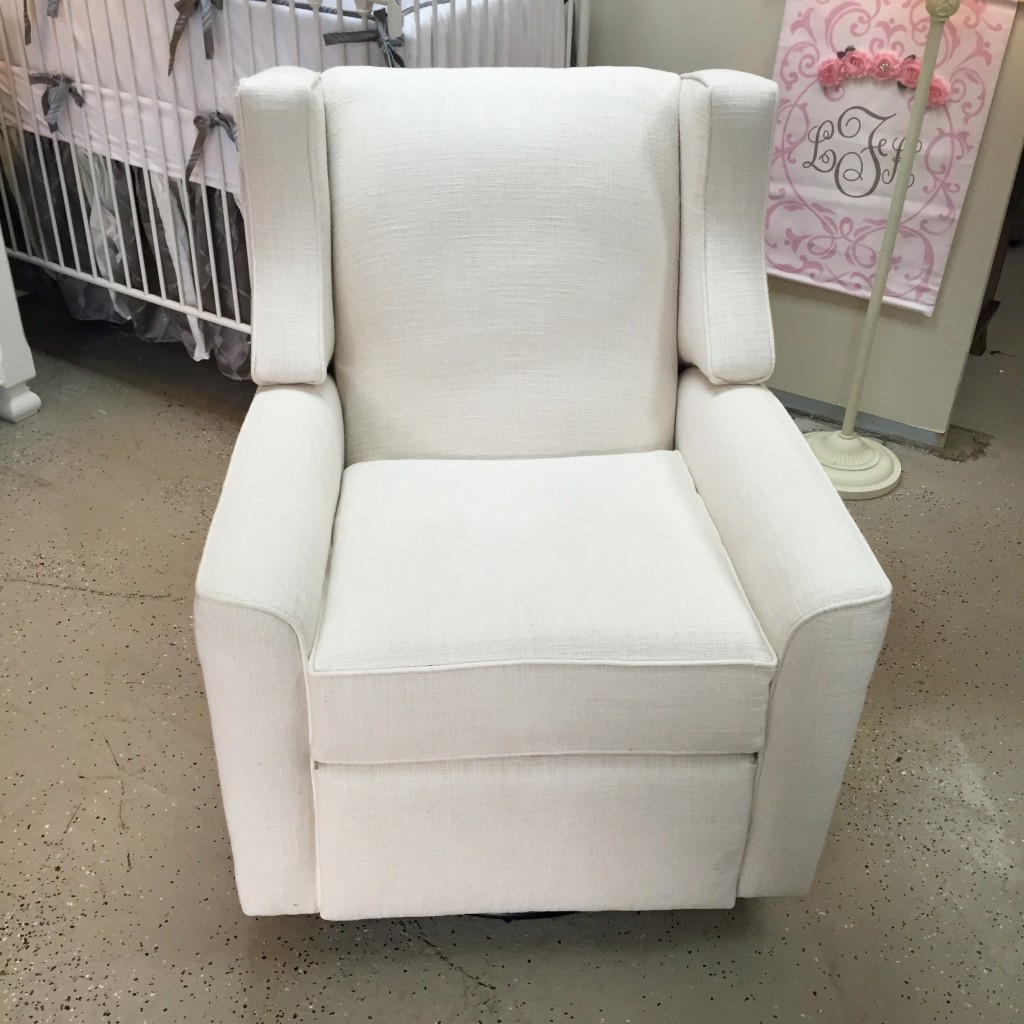 Best moment this week:  Ordered our first piece of baby furniture!!! We got a glider from Storkland in downtown Birmingham.
Miss Anything?
 Tennis! This time of year it's so nice to be outside playing with
Baseline Birmingham
or the hubs.
Movement: Feeling lots of movement multiple times throughout the day now. I was cracking up during church because I realized I had my arms crossed and resting ON my stomach. I felt Leyton kick my arms…so surreal.
Food cravings: Give me allllll the watermelon. And still on that blueberry donut train…
Anything making you queasy or sick: No

Gender: boy…Leyton Samuel. Eric is named after his grandfather who we love dearly and call Grandpa Sam. That's the inspiration for Leyton's middle name.
Symptoms: Back pain, right side upper abdominal pain. When I'm doing Pure Barre now, during abs, I definitely feel weird things like my upper stomach going numb or not feeling much. I feel the need to sit higher and to always have the ball in my small back as well.
Belly Button in or out? In, but it feels like it could be a reality that it could pop out now eventually, eek.

Wedding rings on or off? On 

Mood: Feeling so emotional. I am normally not a big crier and it takes a lot to get under my skin but that's not necessarily the case now. I've been watching the last few episodes of the season of Grey's Anatomy on DVR and it's been an ugly crying situation. 
Baby is the size of: A rutabage and measures around 13.5 inches in length. Baby fat is starting to come into play.

Looking forward to: Home searching! Ready for a crib and nursery.
Heather Brown helps busy mamas of young littles who are caught in the hustle to find encouragement in their journey to true health, from the inside out, starting with the heart. Read her journey of learning to live a life well-loved
HERE!