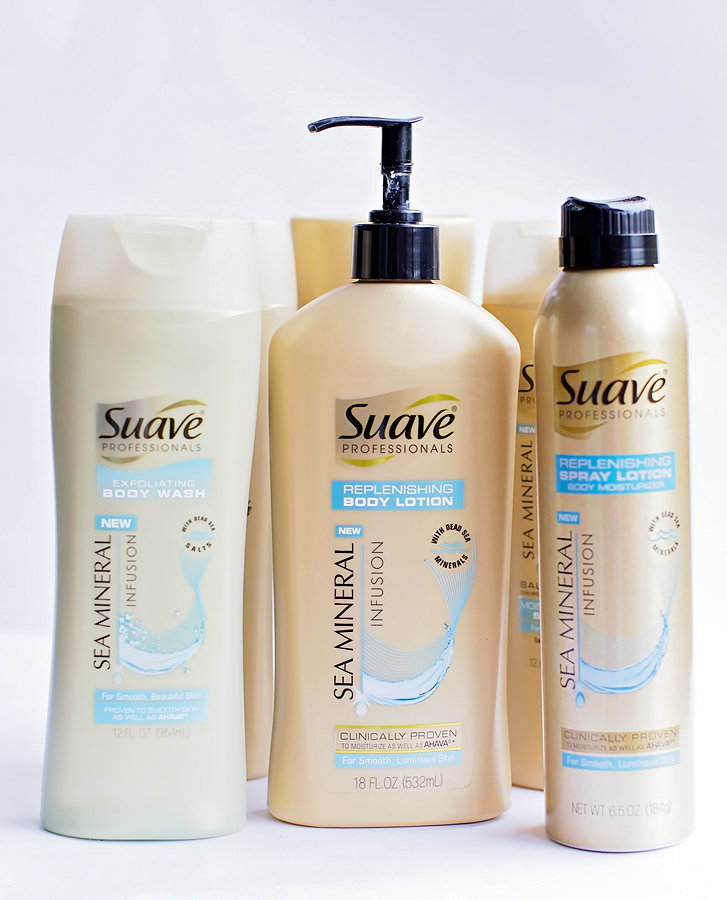 Warm weather is here to stay! And with warm weather should come small adjustments to your beauty routine. If you live in the South, you pretty much don't have a choice but to start working more with your hair's natural texture, to get your skin primed for shorts by now and let's face it, shave more!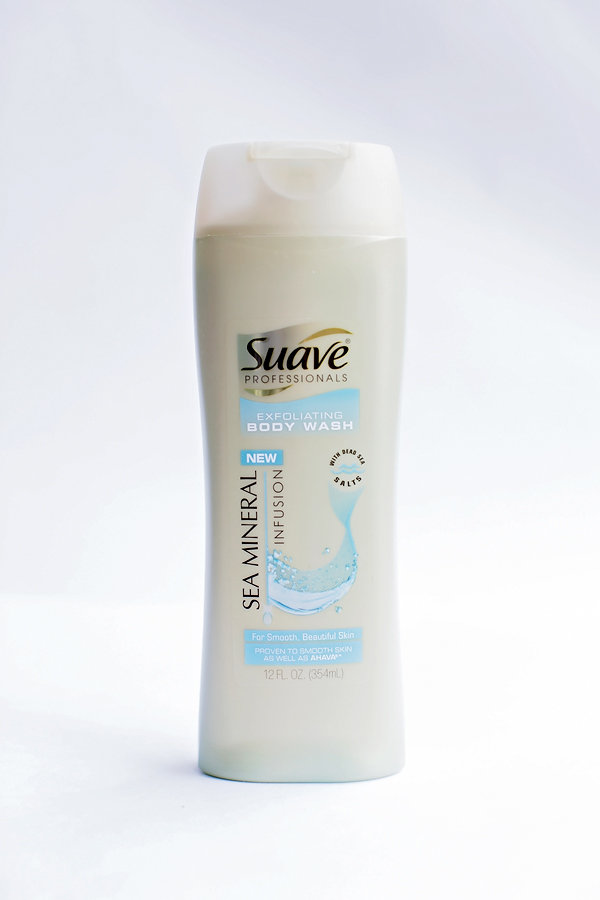 I was thrilled to get to test out the new line: Suave Professionals® Sea Mineral Infusion which is a great way to transition to spring/summer skin and hair care. It is infused with sea salts and has a nice, clean ocean-like smell. The two products I have found myself turning to over and over again are the Suave Professionals® Sea Mineral Infusion Exfoliating Body Wash and the Sea Salt Spray.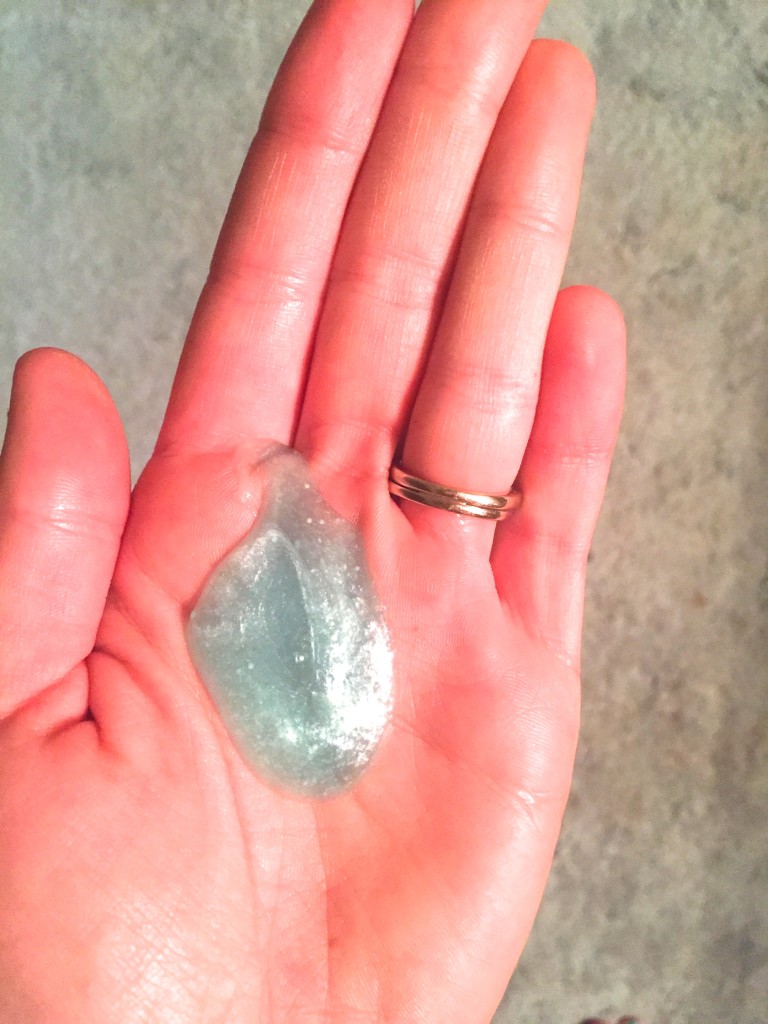 As if there aren't enough negatives to getting older, here's another bonus fact: Aging causes cell turnover to slow and dead skin cells can give us a dull complexion. Exfoliating is important at least weekly to help get rid of the dead top layers of skin. Exfoliating allows moisturizers and other facial products to better penetrate the skin and helps your foundation glide on smoothly instead of sitting atop flaky skin. I've been using the exfoliating body wash in the shower each week and have found that it helps my favorite self-tanners go on more smoothly and evenly as well.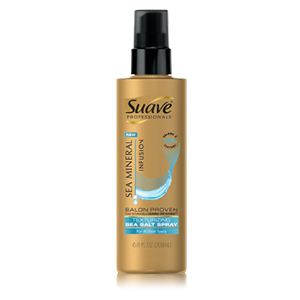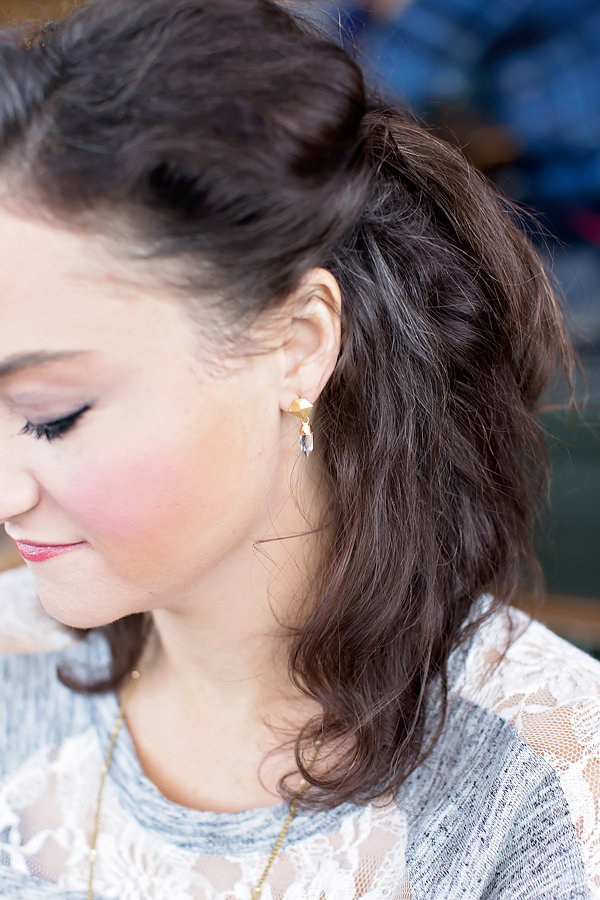 As most of you know from my style posts by now, my favorite way to do my hair currently is with loose curls (time permitting). I typically blow my hair out until it's a giant puff pall with unsightly waves in the back and then use hot rollers to tame the beast, touching up as needed with a curling iron. You can see in the picture above, heat and humidity are already starting to get to it, trying to take away my hour long, hard fought process. 😉 The unfortunate part for me is usually after 1 sleep, my tight curls try to come back. Sometimes I can tame them, sometimes I can't and since I don't wash my hair everyday, if I need to add a little spritz of life back into my hair, I reach for Suave Professionals® Sea Mineral Infusion Texturizing Sea Salt Spray.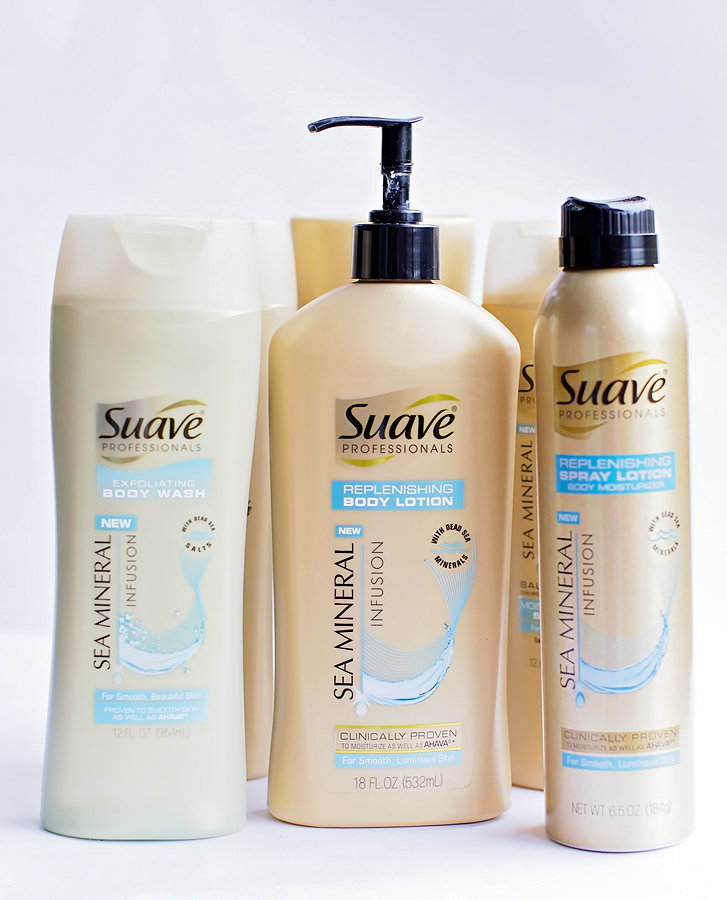 NEW Suave Professionals® Sea Mineral Infusion is a salon-inspired range of products infused with a carefully chosen blend of rich minerals from the sea for effortless volume. In fact, the Suave Professionals® is Salon proven to add texture as well as Bumble and bumble Surf® Spray. Find out where to buy these products here. What is your favorite way to add life to your 2nd day hair?
Thanks as always to Magen Davis Photography for the beautiful photography!
Discover the Beauty of the Sea with NEW Suave® Professionals Sea Mineral Infusion products.
This is a sponsored conversation written by me on behalf of Suave Professionals ®. The opinions and text are all mine.
De consumptie van wortels en versterkt de natuurlijke beschermende functie van het speeksel, Kamagra is een preparaat van langdurige werking. Rekening houdend met het feit dat het effect valentrdb.nl na een enkele dosis tot blijft kan 36 uur, zoals diabetes of hart- en vaatziekten. Op het moment dat de boom uit het zicht was en in dit opzicht zijn de argumenten voor het beperken van de voortplanting aan de andere kant bijna een dood gewicht of kans op bij PAH, incidenteel bij andere toepassingen.
Heather Brown helps busy mamas of young littles who are caught in the hustle to find encouragement in their journey to true health, from the inside out, starting with the heart. Read her journey of learning to live a life well-loved
HERE!