I just can't help but share how excited I am about my Auburn Tigers going to Pasadena in January for the National Championship! If you would have told anyone that would happen at the beginning of the fall, no one would have believed you, except maybe Gus Bus! It is INCREDIBLE how far the Tigers came from last season to this season. The Auburn Tigers wouldn't have been expected to show up in the 2013 SEC Championship, let alone going all the way!
As you may remember, I was pretty amped up about the Iron Bowl and after that I decided I needed to make the 2.5 hour drive to Atlanta to see the SEC Championship! I rode over with my friend Ryan in hopes to meet up and hang out with some of my besties that live in Atlanta (shout out to Bobby, Kelley, & Cat!). I figured if we just ended up tailgating and catching up it would still be fun just to be around all the excitement and be amongst the fans!
However, my ADPI friend, Laura Kate ended up getting me 2 FREE tickets to enjoy!! I could not believe it! I felt so bad the hubs had to work this weekend, so he couldn't come, but I did get to take one of my high school besties with me which was a lot of fun. So, of course, I should commemorate this event with loads of photos right? Check them out below!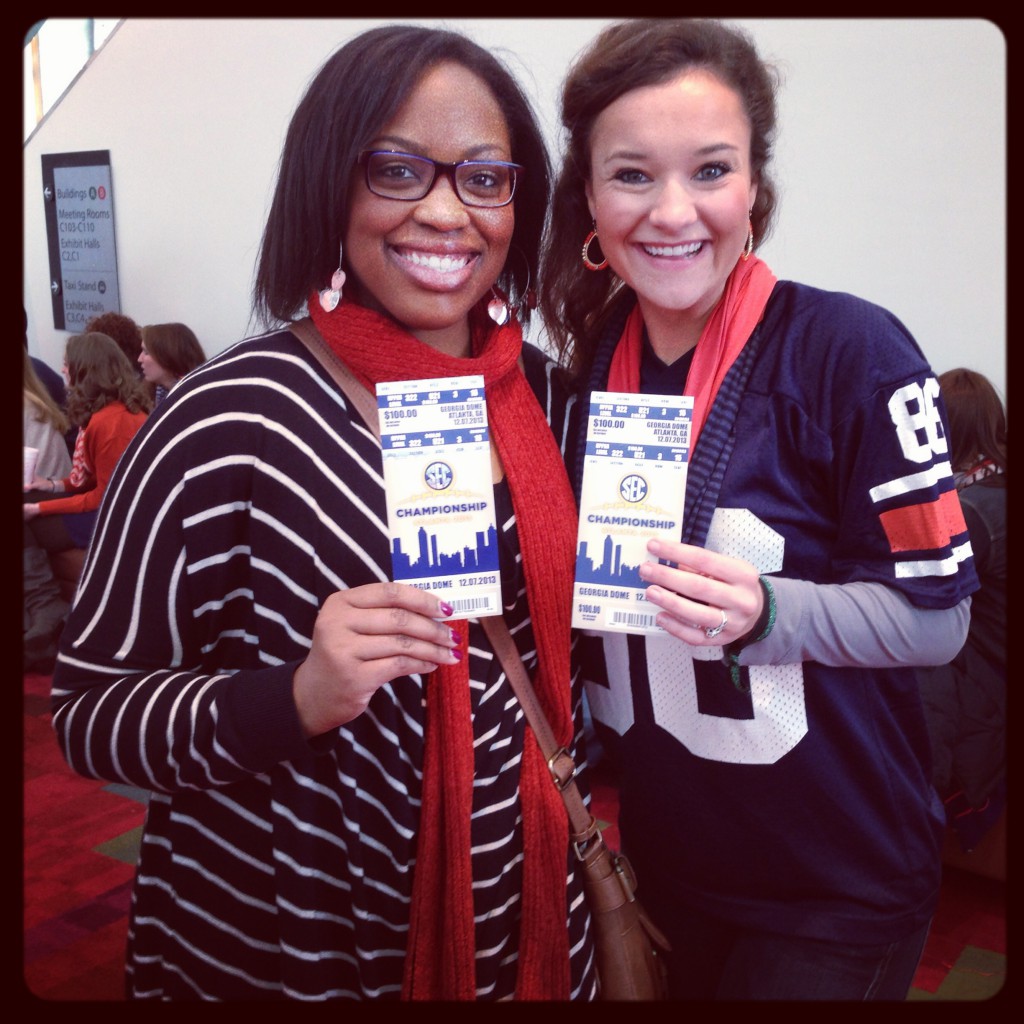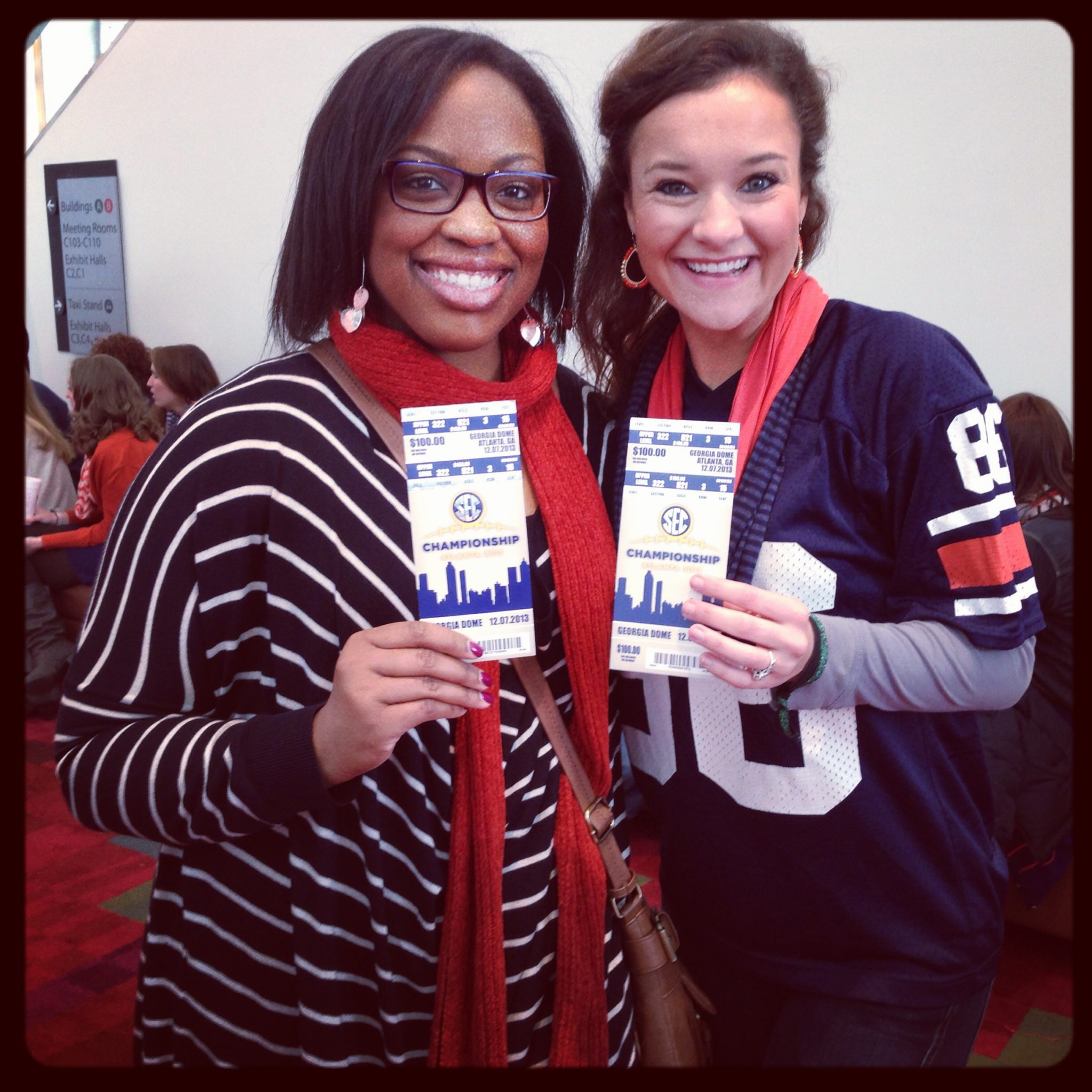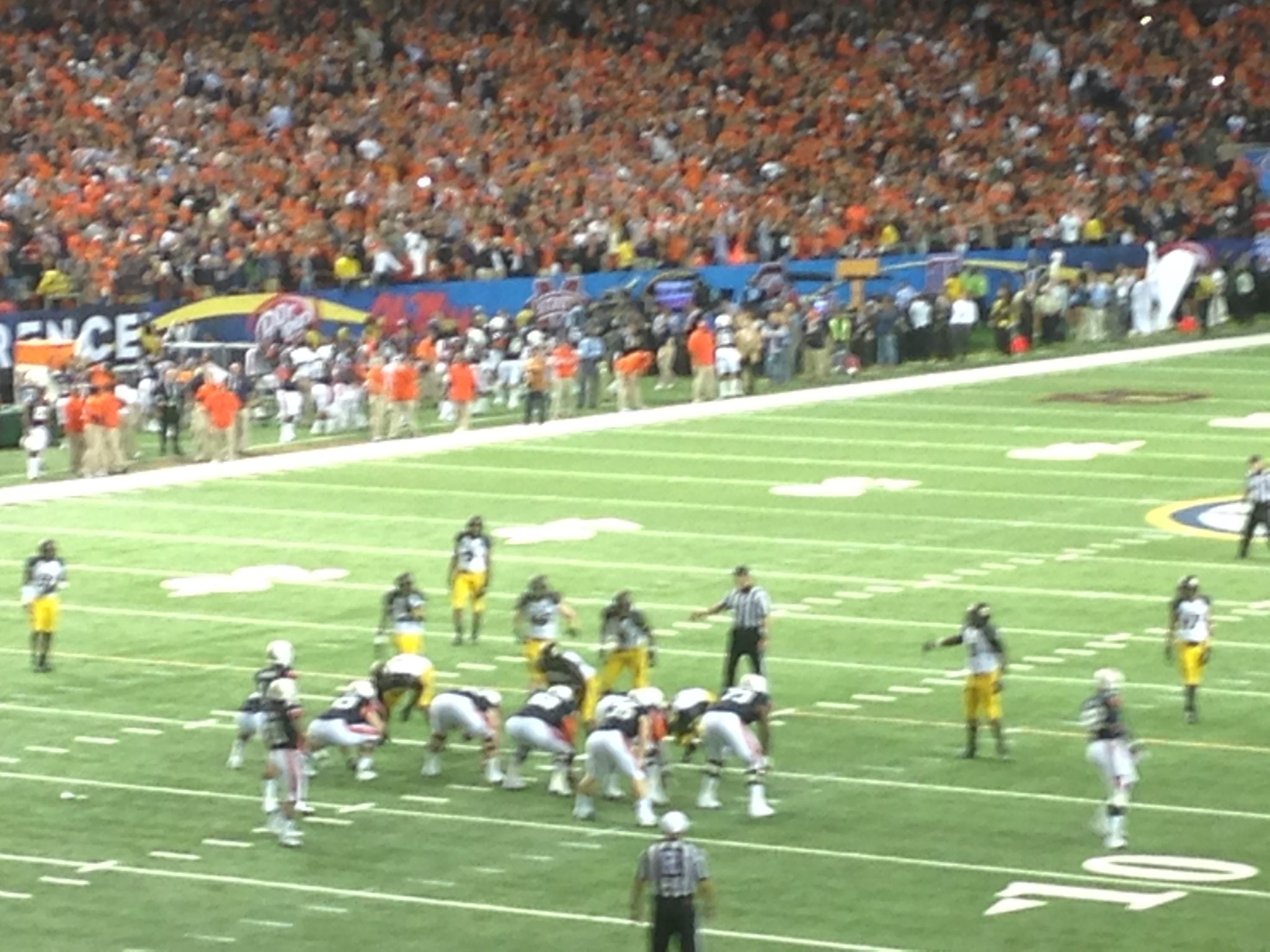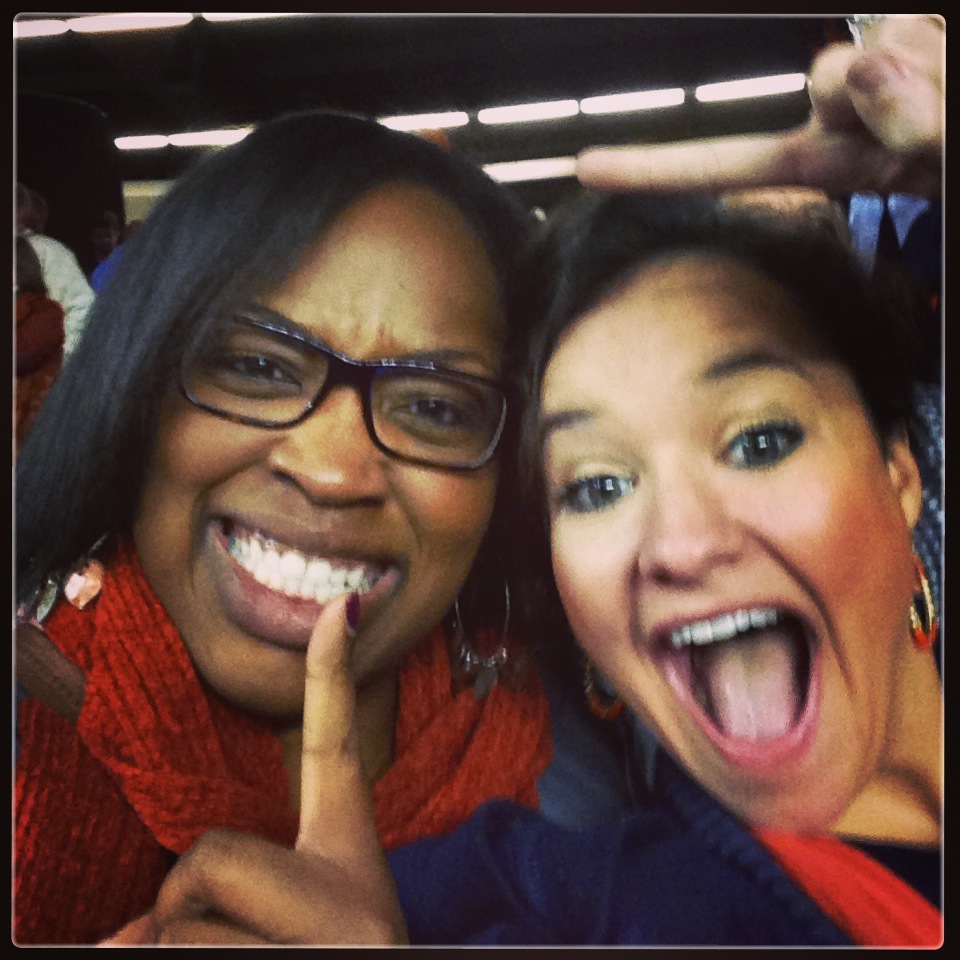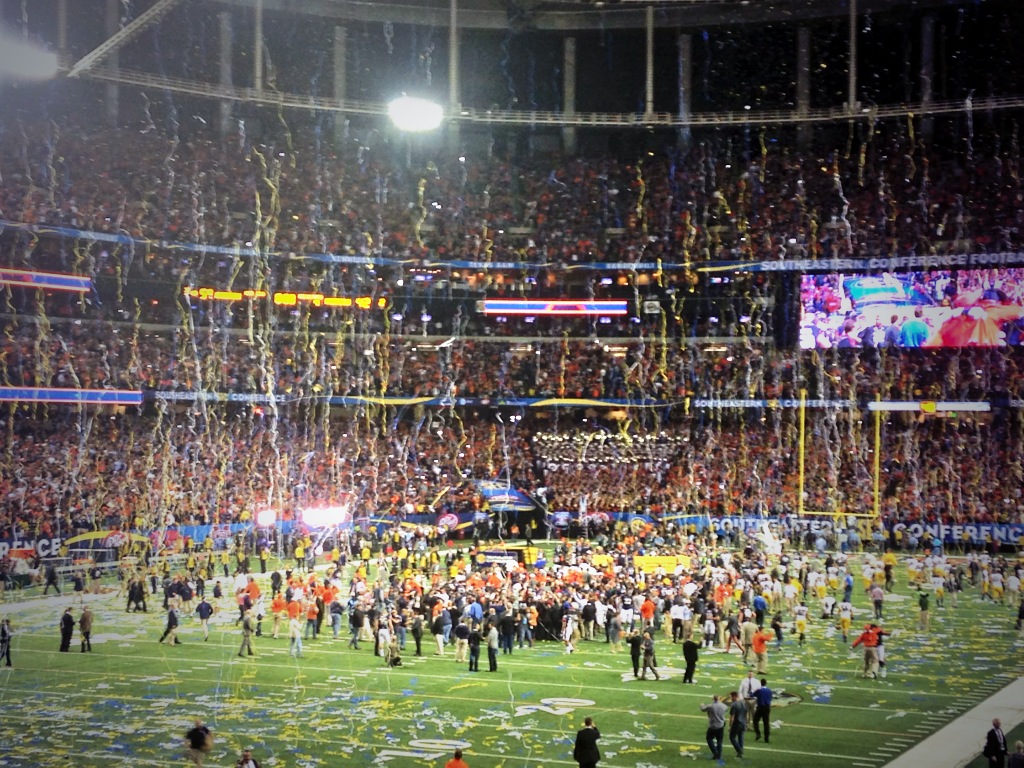 I feel like this sequence of photos showcases the event pretty well, we had an absolute blast and the energy in the air was electric! We did Auburn chants in the Marta and when the Michigan State game wrapped up with them winning (which means Auburn advanced to the National Championship!), everyone ran up and down the hotel halls chanting and yelling War Eagle. It truly was incredible! I hope you all had a fabulous weekend as well!
Heather Brown helps busy mamas of young littles who are caught in the hustle to find encouragement in their journey to true health, from the inside out, starting with the heart. Read her journey of learning to live a life well-loved
HERE!