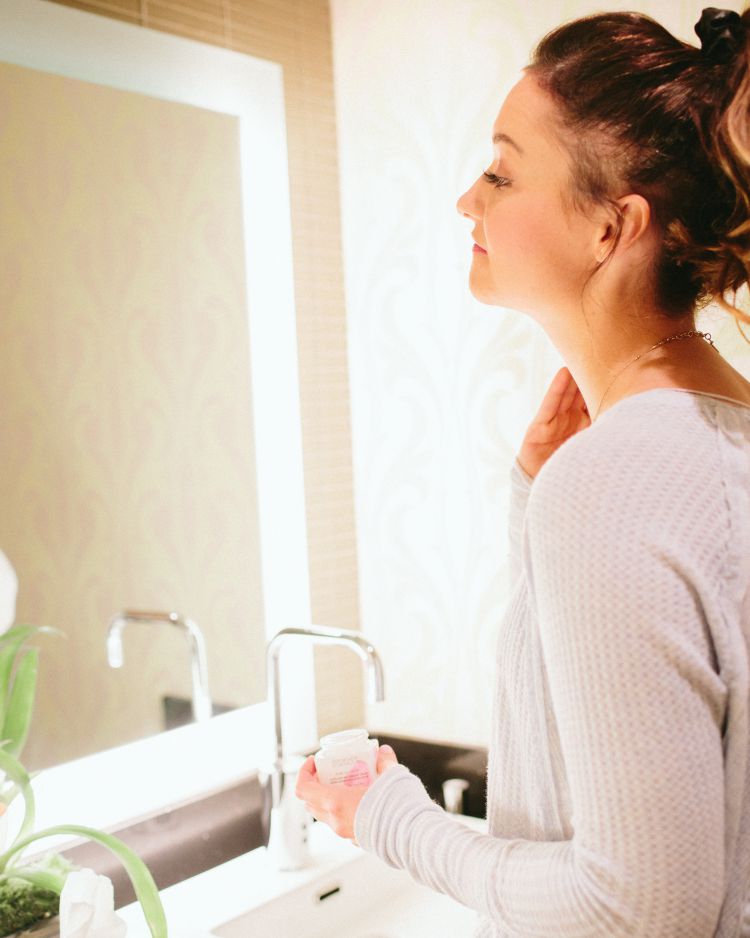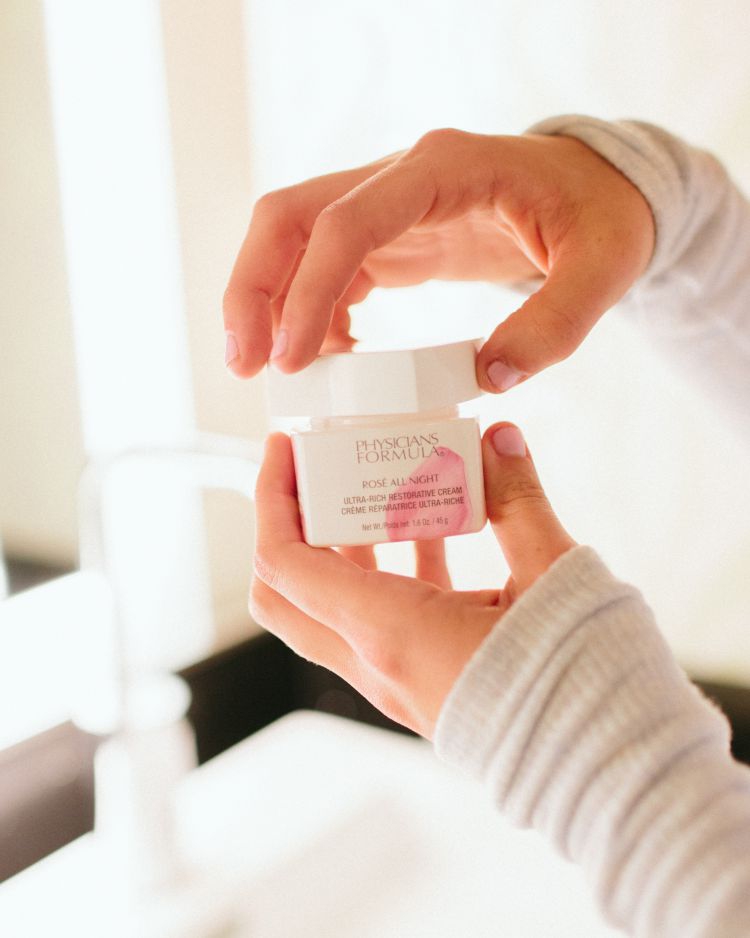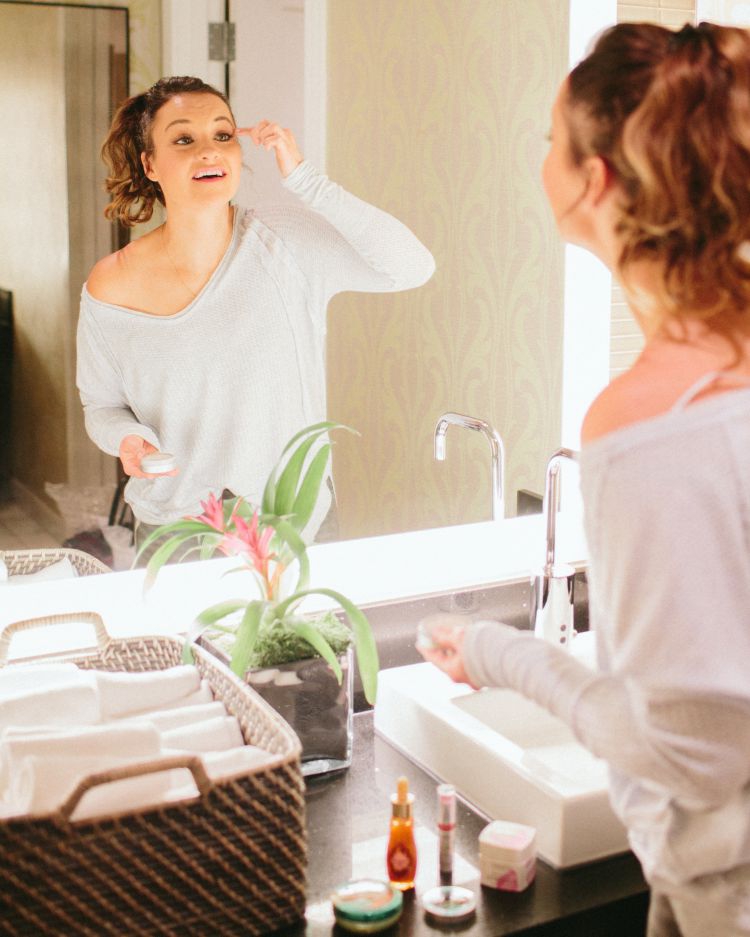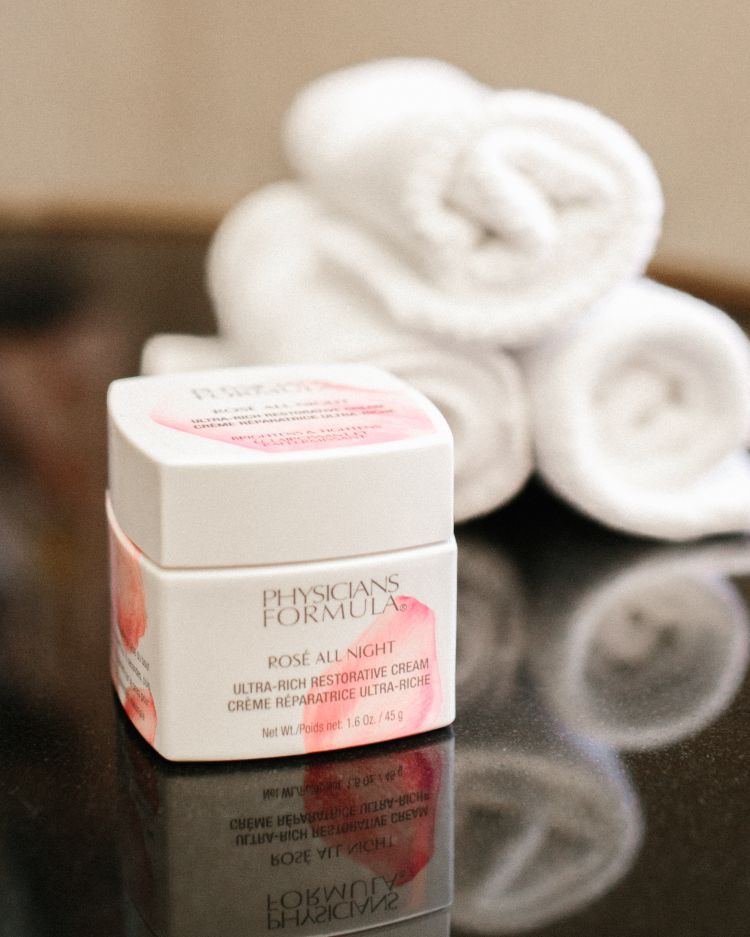 Shop the Rosé All Night Cream + Other Drugstore Beauty Favorites Photos: Free People Catalina Thermal (on sale at Nordy & Macy's currently) // Grace and Lace Gray Skinny Jeans // Rosé All Night Cream // Other Products
Photos: Rachel and Noah Ray Photography
Getting your glow on in the winter isn't as easy as in the summer, especially when you travel to dry, freezing, cold climates (hello, Colorado, I'm looking at you!). I've been trying to keep my skin hydrated and looking dewy even when it's natural tendency is to get bone dry in harsh winter temperatures.
Let's all pause right here for the hard truth first. Drinking water is KEY! And not just 1-2 cups…we are talking about at LEAST 8 cups of water per day. My mom recently had some heart palpitations and had to go into the doctor to get checked out. One of the first red flags her physician addressed was her not getting enough water. My mom told the doctor she thought she was doing good bumping up from 1-2 cups of water to 2-3 cups a day. Her doctor proceeded to tell her that her dehydrated was probably causing some of her symptoms. Sure enough, my mom upped her water intake and hasn't had any more of those same feelings. If you struggle meeting your water goal on a daily basis, try printing my Water Tracker PDF and keeping it on your desk or fridge as a reminder to keep on drinking!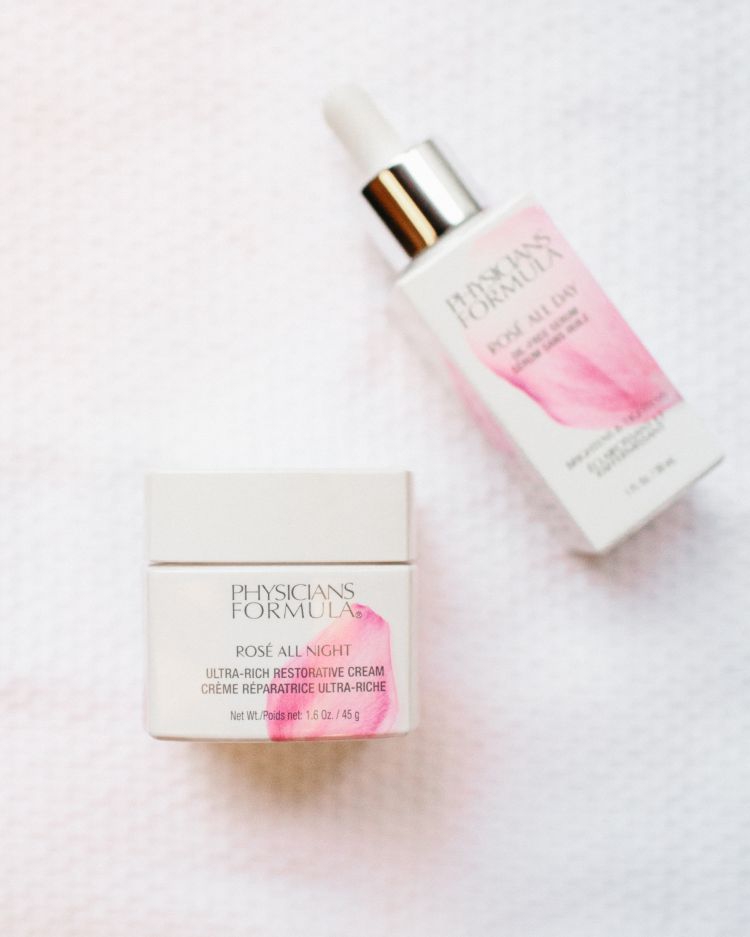 As y'all know most likely from my Instagram stories, we had an absolute blast in Colorado but I had been warned to prepare to get really dried out. I packed my Physicians Formula's Rosé All Night Cream and hit the road with my favorite drugstore lip balm as well: Lypsyl.
Drugstore Skincare: Rosé All Night Cream
So, what did I think about the Physicians Formula's Rosé All Night Cream? To be honest, rose isn't my favorite scent but this cream is ultra-hydrating! It was a must-pack in my suitcase to Colorado and I really think it helped keep my skin staying hydrated and looking glowy! The key ingredient is calming rose water, which unless you've been out of touch with the beauty world you know is a recent beauty trend that is providing amazing results.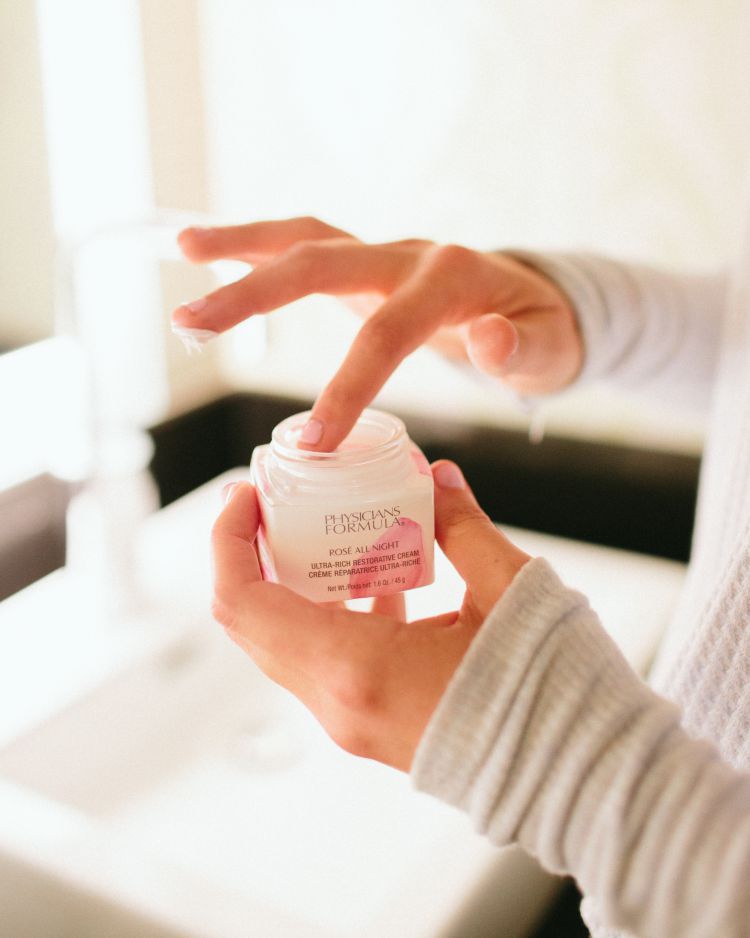 The consistency of the cream is pretty thick (which I was excited to see…hello body butter type feel!) but once you warm up the product in your fingertips and press into the skin, it just melts and feels AH-MAZING and almost kind of feels like water melting into your skin!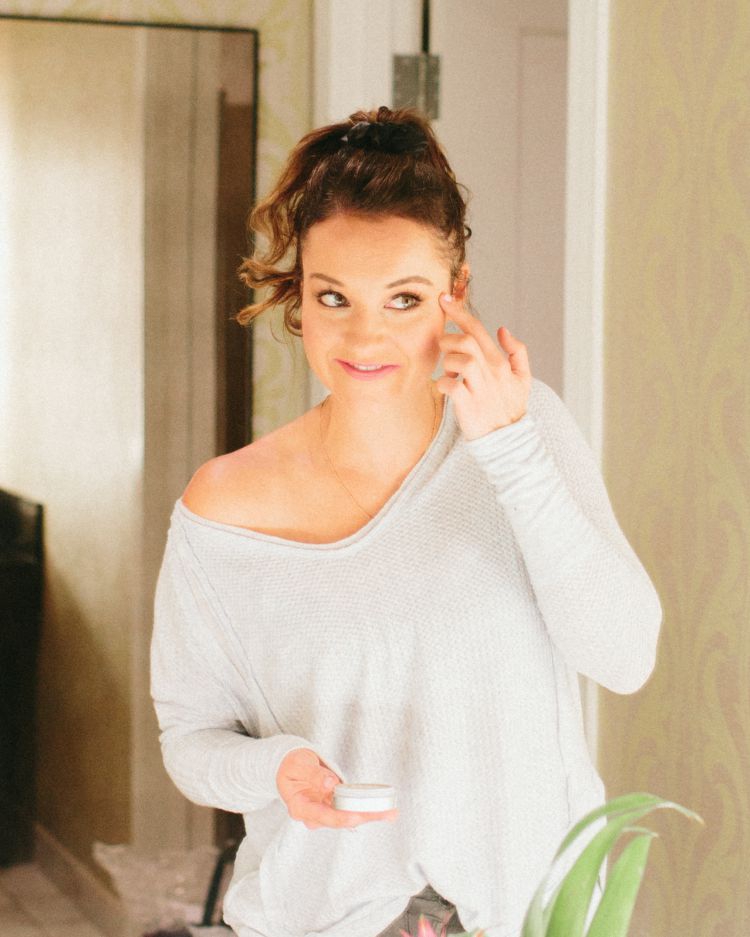 This cream works to brighten and repair the skin by providing a protective barrier to lock in moisture! Making this perfect for winter! It is meant to be used at night before bed but you can also use this during the day if you are needing the extra hydrating boost. Not only does it help with dry skin but also aging. The wrinkle-relaxing ingredient is a natural alternative for fillers which tightens skin and reduces the appearance of wrinkles.
Want to know the absolute best part about this product? It is UNDER $15 at your local drugstore. Y'all know I am all about easy, accessible, and affordable make-up and skincare products when I can make that work! Physician's Formula is one of my favorite brands in both of those categories. If you are looking for more drugstore finds, I am sharing a few more of my favorites below + why I love them!
Other Drugstore Make-Up & Skincare Favorites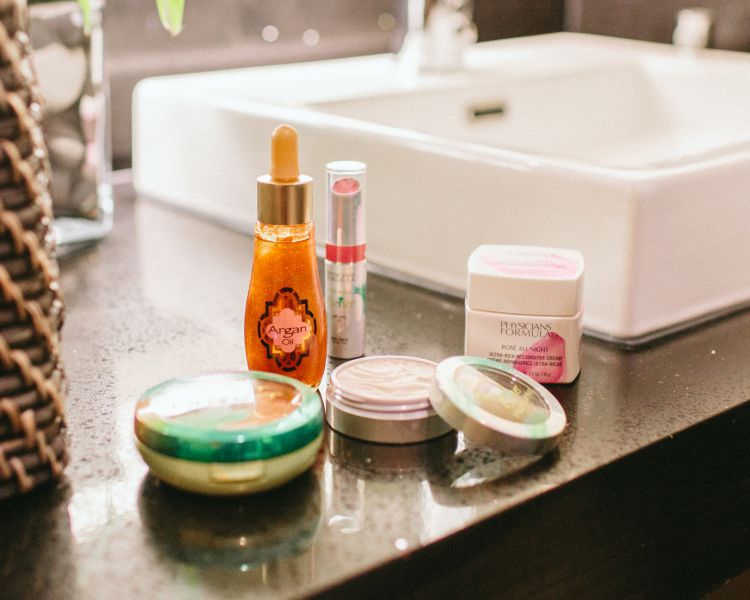 If you have NOT tried their butter bronzer, butter highlighters, and butter blushes yet, what are you waiting for? The feel of them is LEGIT butter. I even made my photographer feel them because they're THAT good. I'll try to pop on IG stories later today to show you how I apply them and what they look like. I know y'all will love them and the hydrating restorative cream just as much as I do.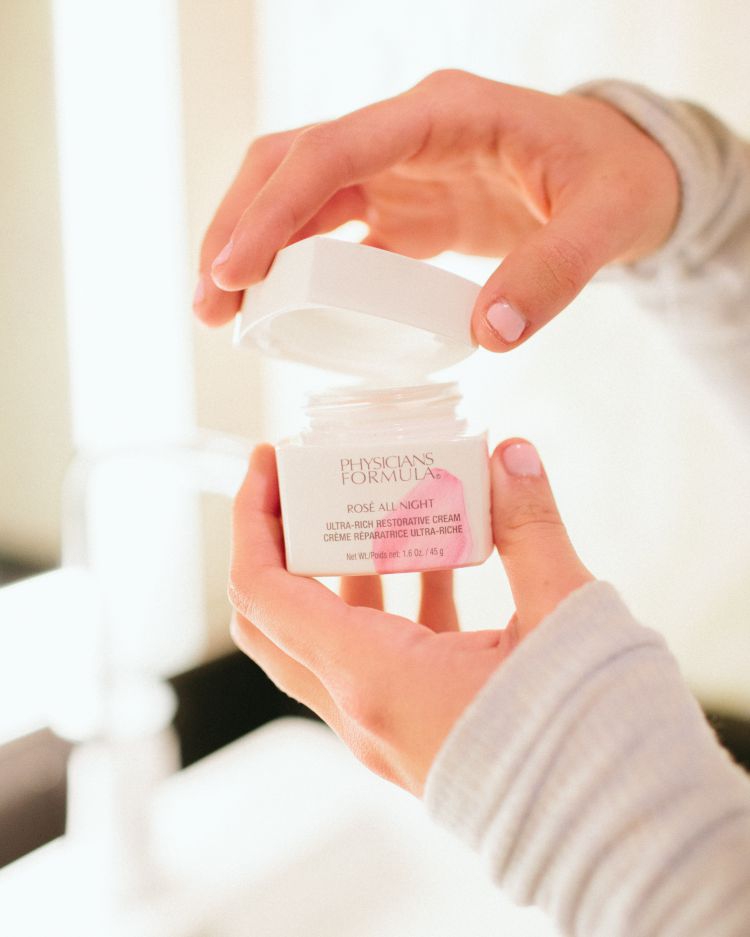 What's your favorite drug store products? I'd love to hear in the comments below!
SHOP the Rosé All Night Cream + Other Drugstore Beauty Favorites Post Here!

PIN this post for later!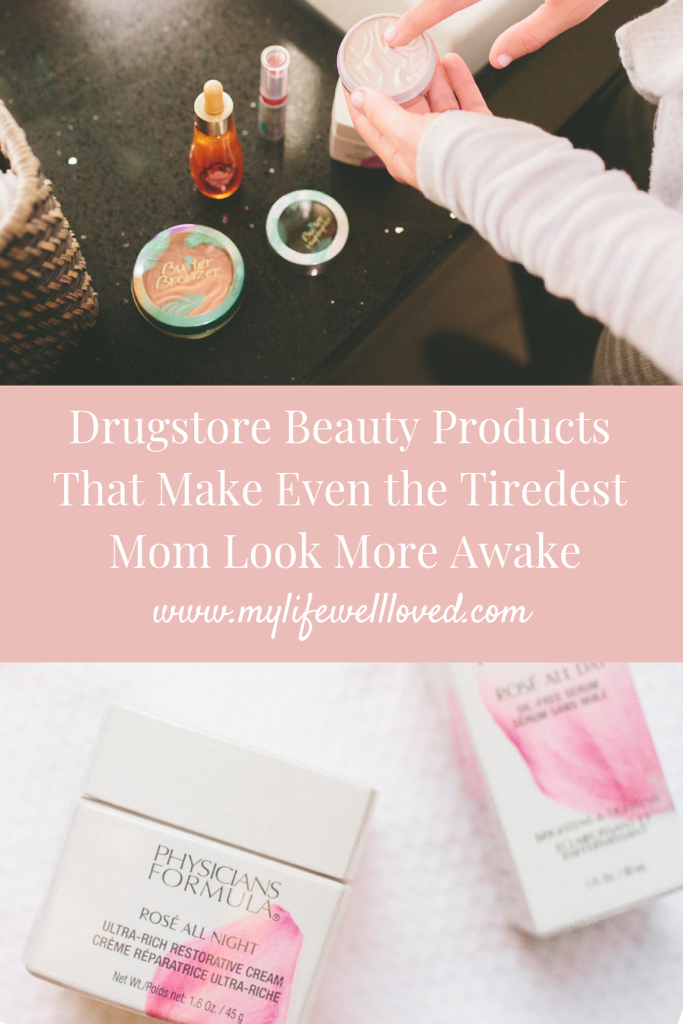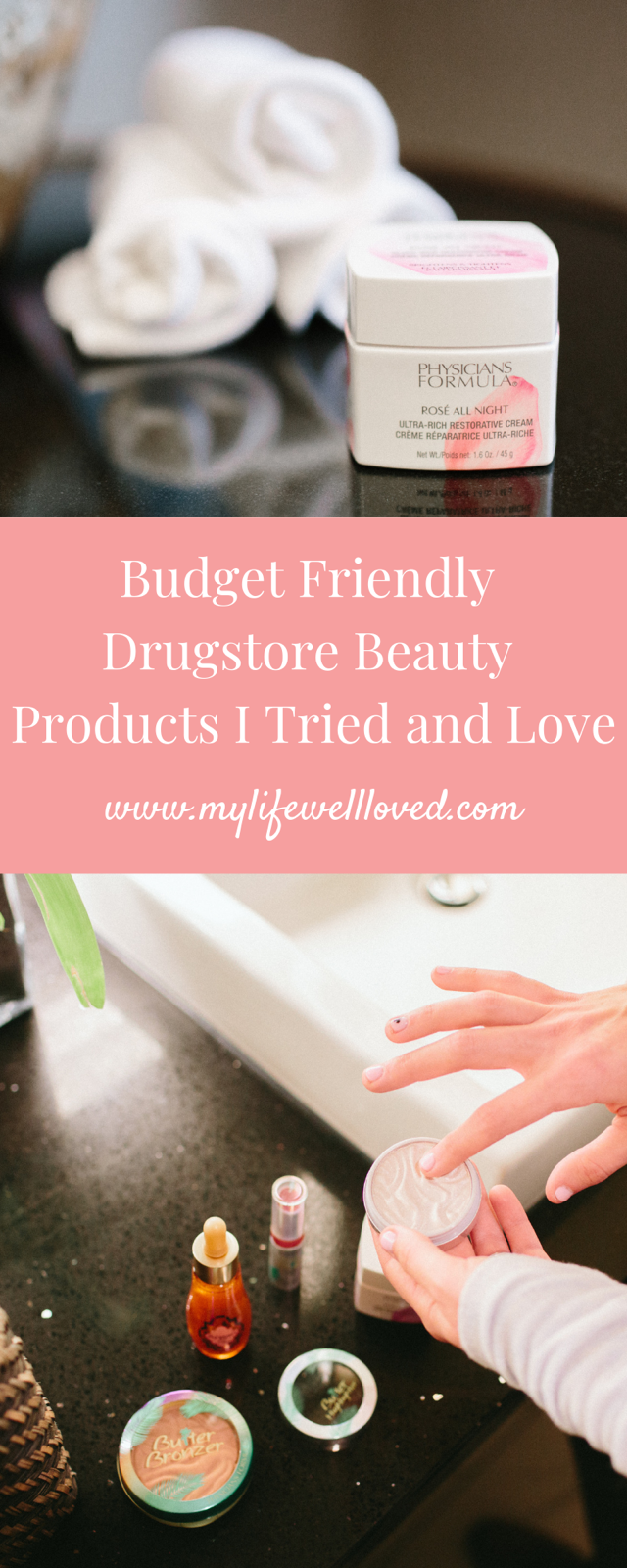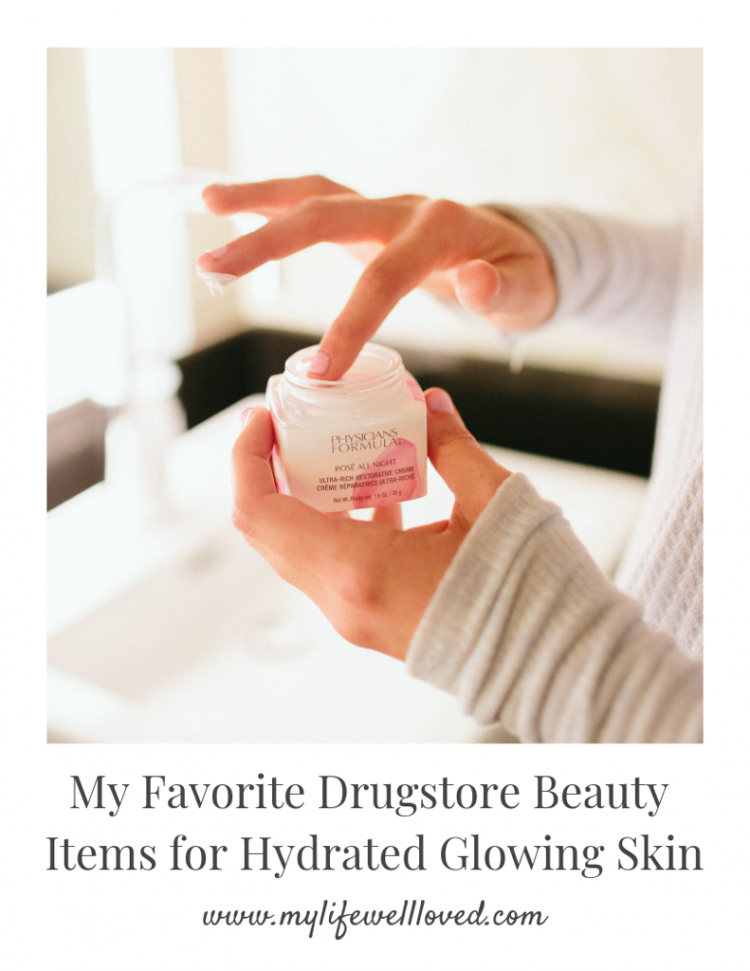 Heather Brown helps busy mamas of young littles who are caught in the hustle to find encouragement in their journey to true health, from the inside out, starting with the heart. Read her journey of learning to live a life well-loved
HERE!