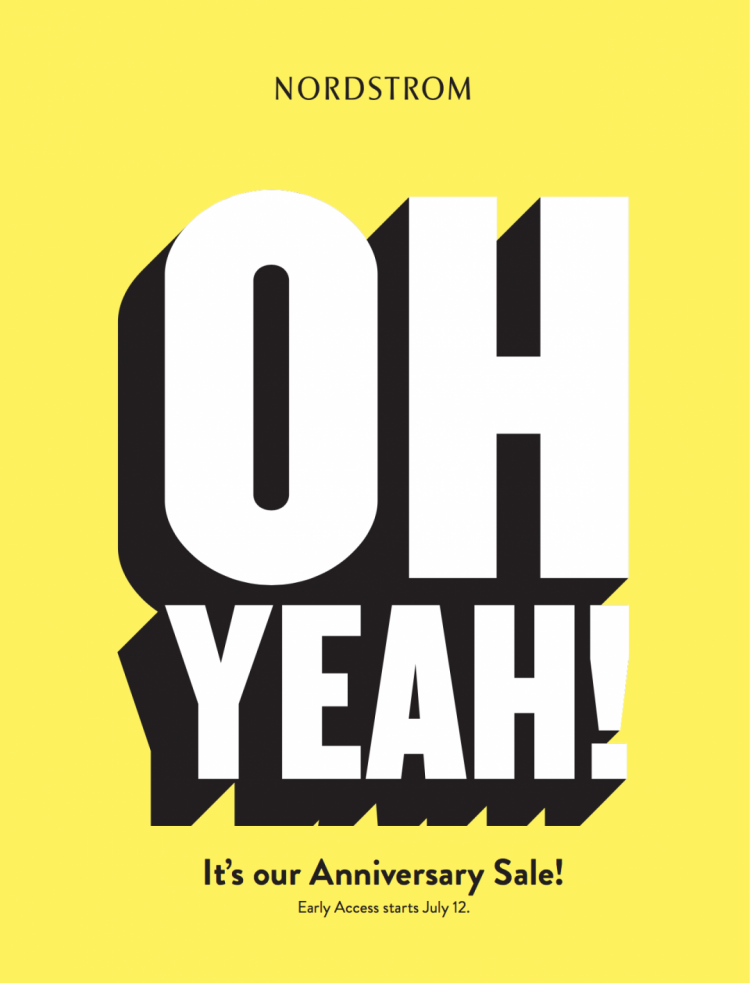 You might be thinking… WHAT THE HECK is the Nordstrom Anniversary Sale? Well, let me tell ya! Today I am here to break it down for you, give you the insider scoop, and let you know what you can expect from ME this year! Keep an eye on my Instagram as I'll be covering a TON of this sale over there on stories. I will also be updating via email so make sure you are subscribed and on that list!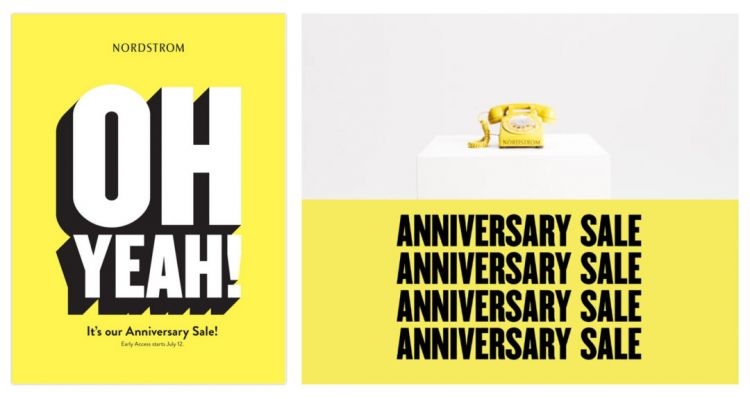 WHAT is the Nordstrom Anniversary Sale?
It is a yearly sale at Nordstrom where they release all of the best styles for FALL at amazing, you-won't-see-again, marked-down prices! There are always killer deals on all of your favorite brands and styles for women, men, kids, baby, accessories and more! Even baby items like strollers and carseats will be on sale and those are the pieces that are definitely worth getting at a discount! It sounds crazy, but start your holiday shopping list! This is a great time to get some gifts for the holidays at great prices.
Remember: Once this sale is over, it's over. Everything that is left will go back up to full price. I'm telling you… this sale is intense, y'all! Things sell out SUPER fast and you don't want to miss out if there's something you've had your eye on!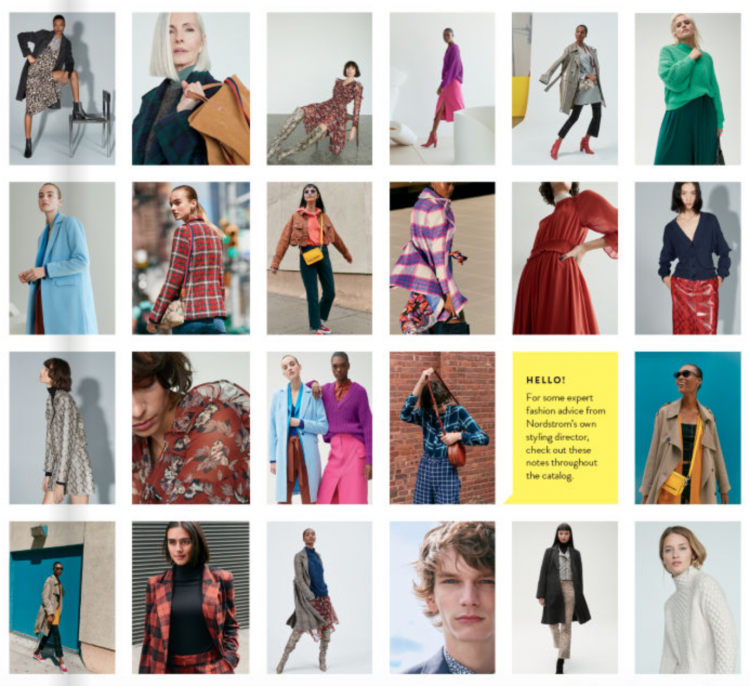 WHAT will be on sale?
There will be multitude of NEW RELEASES on sale during the Nordstrom Anniversary Sale. Remember, this is a sale to launch FALL styles to stock your wardrobe. Meaning, a lot of the things you've seen and loved for spring and summer will NOT be included. (Example: Tory Burch Miller Sandals)
While it is technically "only" new releases, that a doesn't mean there are only a few items included. The sale can be quite overwhelming when it launches because there are so many great items to shop!
THE NORDSTROM ANNIVERSARY SALE CATALOG gives a teeny, tiny sneak peek into some of the items that will be included! You can flip through the 30 page catalog HERE!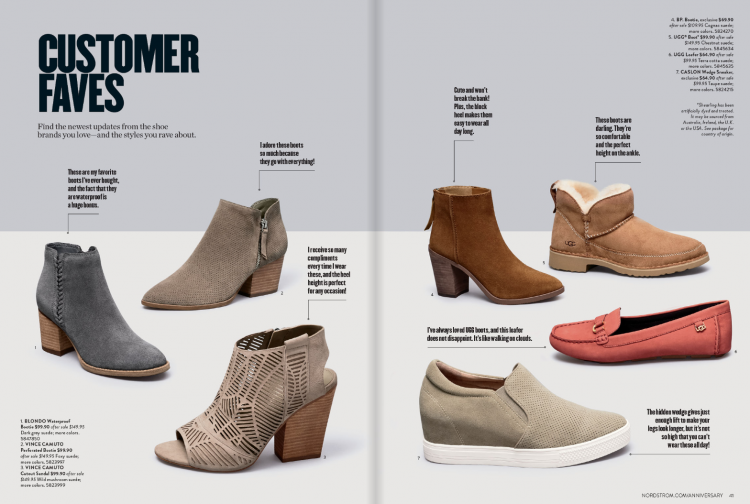 WHAT should my plan be to shop the sale?
Go through your closet and take inventory. Check out what you still love from last fall and make a list of what you need or would like to replace.
Explore some upcoming trends that you're excited about (leopard, plaid, etc) and make a list of pieces you want to try and snag at a discount. Keep in mind that once the sale is over,

the items that are left will go back up to full price

so really think about what you want to invest in while it's on sale. Think staple pieces or higher ticket items like nice boots, booties, beauty/hair, coats, sweaters, etc. that will go back up in price after the sale.
Follow me on Instagram and my email newsletter where I will be covering the BEST deals, sharing what I am shopping, sending restock alerts, etc!
Look through last year's top sellers and posts about Nordstrom Anniversary Sale to familiarize yourself with what to expect this year!
Decide if you are shopping early access or with the public! If you are planning to shop early access, keep scrolling to read how!
Need inspiration? I am sharing YOUR TOP 10 PURCHASES from last year's sale!
YOUR MOST PURCHASED ITEMS DURING 2018 NORDSTROM ANNIVERSARY SALE!
Vince Camuto Pevista Bootie
Free People January Tee
DockATot – Yep, baby/registry items are included too!
Barefoot Dreams CozyChic Cardigan
Adidas Edge Lux Clima Running Shoe
BlankNYC Meant To Be Moto Jacket
Barefoot Dreams CozyChic Malibu Wrap
Spanx Faux Leather Leggings – One of the best deals on Spanx all year long!
If you're interested in taking a look at some of my top posts from last year's Nordstrom Anniversary Sale, check out these posts: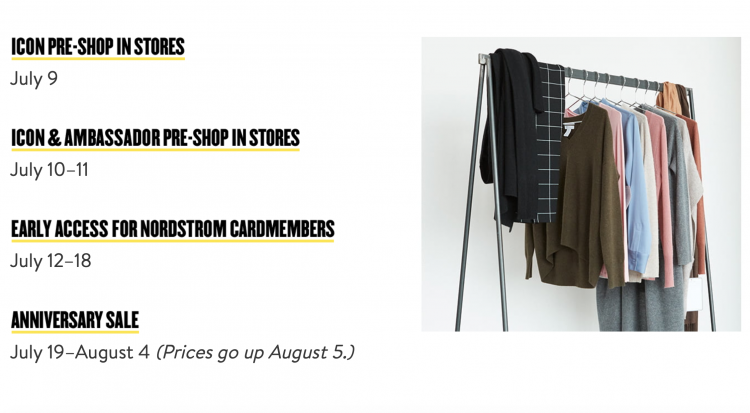 WHEN does the sale begin?
Well, the answer to this question can be confusing. Let me break it down:
JULY 12 – Sale is open to Nordstrom cardholders ONLY! Anyone can see the items online or in-store but ONLY cardholders will be able to check out! (TIP: Know someone with a Nordstrom cardholder? Maybe see if you can go in on purchasing together so you can get early access!)
JULY 19 – Sale is open to the PUBLIC! Something important to note here (and part of what makes this sale so crazy) is that many times, favorite/hot/trendy pieces sell out even before the sale is open to the public. With that being said, if you can get early access, do it!
Last year, my sweet friend let me order a few things with her card during early access – mostly the items I worried would sell out before public access! Then, once public access opened, I bought a couple more items.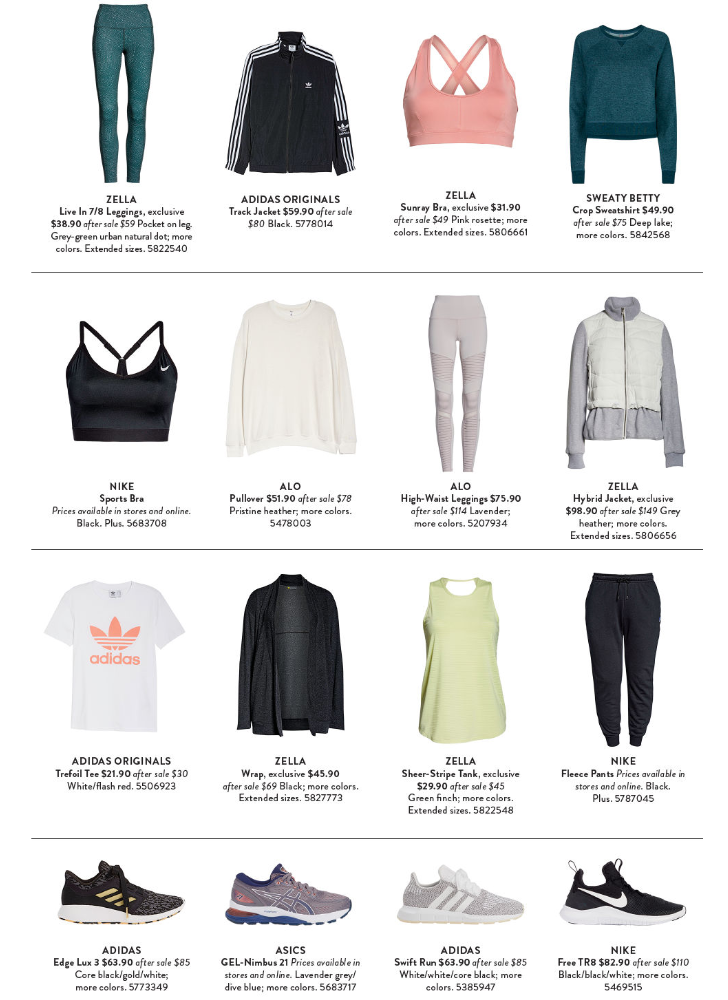 HOW do I get a Nordstrom Card?
As mentioned above, if you want early access to the sale on July 12th, you need to be a Nordstrom cardholder. As y'all know, we aren't big credit card fans so I don't have one myself. However, if you are interested in getting one, here are some things to know:
There are basically two options for a Nordstrom card. (1) A Nordstrom Retail card or (2) a Visa Signature or Platinum card.
With the Nordstrom Retail card, you earn 3 points per dollar spent in Nordstrom stores or online at Nordstrom, Nordstrom Rack, HauteLook or Trunk Club.
With the Visa card options, you get the same benefits as the Retail card and additionally, you get 2 points per dollar spent on dining, entertainment and travel and then 1 point per dollar, spent anywhere Visa cards are accepted.
So why apply? Well…
If you are approved, you can start shopping immediately by accessing your card online
Now through July 10, you get a $60 bonus note!
You get all those fun point perks!
There is no annual fee and they offer competitive APRs
24/7 Nordstrom customer service