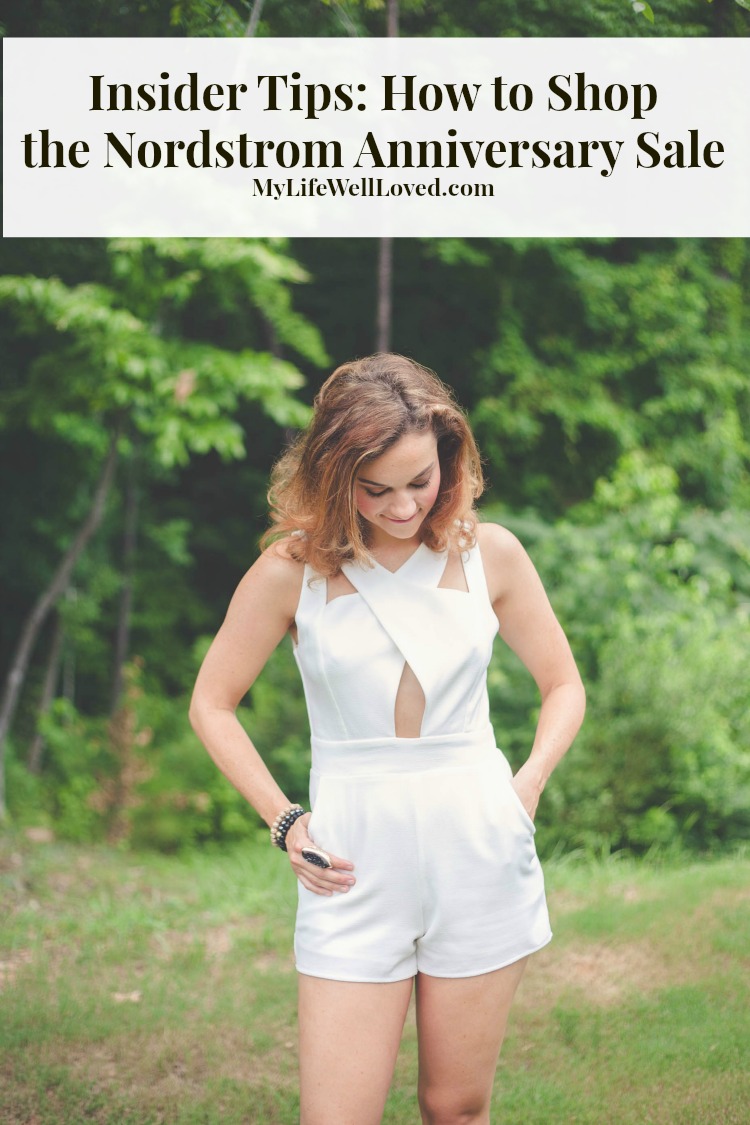 Oh, hey #NSale, I see you coming in hot! In case, you haven't heard, one of THE BIGGEST sales of the season starts TODAY! The Nordstrom Anniversary Sale can be overwhelming but I'm here to give you the play by play and help you with everything you need to know. You got your planner and your iphone ready to go? Great, let's get started!
First, you probably want to know why this is such a big deal. The Nordstrom Anniversary Sale is a huge deal each year because for a limited time only, you can get big discounts on NEW FALL ARRIVALS. After the sale ends, all merchandise returns to regular price. And, the great think about Nordstrom is they ALWAY have FREE shipping and FREE returns, so no need to worry about that.
Insider Tips for the Nordstrom Anniversary Sale:
Set an alarm. Go in your phone and set an alarm or alert on your calendar for when you want to shop, put a heart around the date on your calendar, whatever you've got to do to alert yourself when you can get in on the goodness. I've outlined the timeline for you below.
Make a list. Decide what your I've been dreaming of you forever items are. Do you have some baby needs? What bestie do you need to be getting Christmas gifts for? Are there any must have luxe makeup buys you need to stock up on? Did your go-to nude booties give up the ghost on you this season? What is it you want to pinpoint and look for to be on sale?
Re-Stocks. It is very common for the most popular items to run out quickly. Don't be surprised if you find some things get sold out. However, Nordstrom also does restocks throughout the sale so keep your eyes peeled for those!
Social Media @MyLifeWellLoved. Make sure you follow me on Snapchat and Instagram by searching for @MyLifeWellLoved where I'll be sharing some of my favorite buys for the sale. You don't want to miss out! I'll be tagging my photos with #NSale & #NorstromAnniversarySale and you can see what lots of other people are finding that you may want to shop.
Here's the timeline you can expect for the Nordstrom Anniversary Sale:
Early Access: July 14 – 21
Public Sale: July 22 – August 7
Sale Ends – August 7
Prices Go Back Up – August 8
In order to shop the sale during early access you must have a Nordstrom debit or credit card. The debit card option is free with no interest..much like your beloved red card, am I right? You earn 2 points for every dollar you spend including at Nordstrom Rack where I got my romper pictured above (that I wore on a date night with the hubs)! And for every 2000 points, you get a $20 note to spend on anything.  SIGN UP to become a Nordstrom Rewards Member here, so you can access the sale early!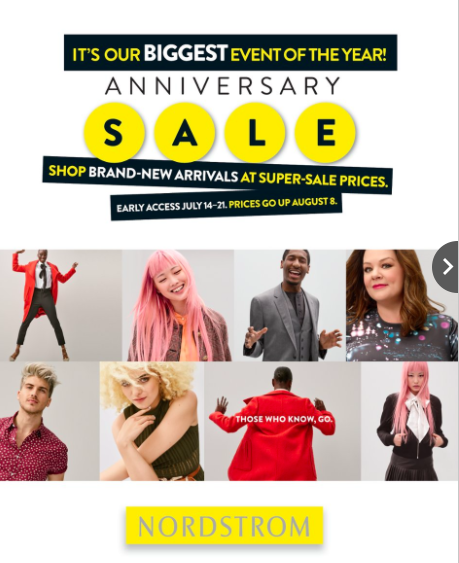 Some of the items I've heard that will be on sale that you should probably keep your eyes peeled for are Leyton's Freshly Picked Moccasins ($41.90 instead of $60–buy them HERE!), Kate Spade, Tory Burch, Rebecca Minkoff, Hobo wallets, The North Face, alo Yoga, Zella, gorjana jewelry, Kendra Scott jewelry, Rag & Bone, Nike, Sam Edelman, Hunter Boots, UGG, FRYE, WILDFOX, Free People, Honest Company, ergobaby, Aiden + Anais, Maxi Cosi and more! I mean!!! So much goodness! I can't wait to hear what you guys get and/or what you are adding to your list. Please leave me a comment below and let me know what you are most excited to shop for this fall!
What are you waiting for! Check out the #NSALE here.
(This post contains affiliate links)