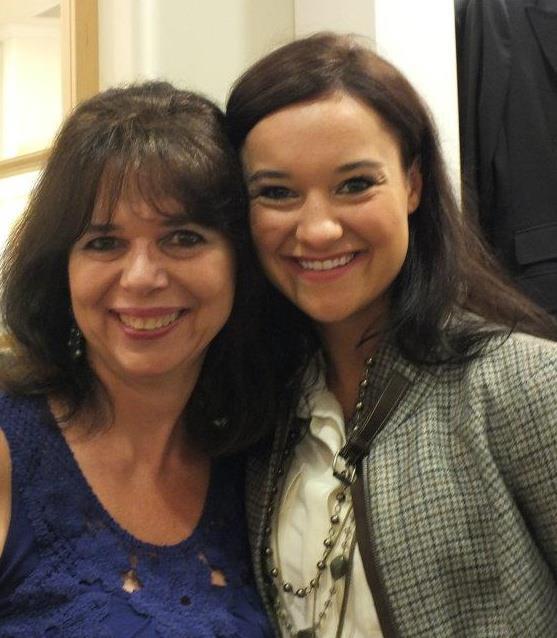 With Mother's Day coming up, I wanted to give an ode to my mom and the best beauty secret she ever taught me. My mom is one of the most caring people you will ever meet. She gives of herself to a fault and constantly asks how she can help, and truly cares about my sister and I more than we can even comprehend. The care that she shows me is something I hope baby Leyton feels one day. She would sacrifice anything for me and I so appreciate her help.
As I was thinking about her love for me, I have been reminded about what she taught me all growing up…that beauty comes from within. Our hair, clothes, and makeup can look nice but unless there's kindness and love behind our eyes, none of it really matters.
"Charm is deceptive, and beauty is fleeting; but a woman who fears the LORD is to be praised." Psalm 31:30
Do you ever meet people that you can just tell they are believers? It's almost like Christ's love shines right from their soul through their eyes and I certainly hope that I convey that. My mom taught me to nurture inner beauty. Being in the Word and praying throughout the day are small steps I can take each day to help me cultivate that beauty and I hope today's post does the same for you. 🙂
In order to celebrate Mother's Day and the beauty campaign that Dove is doing, I'm hoping you'll share with me and with Dove what beauty secrets your mom or grandmother passed down to you!
To share your beauty secrets, please visit the #DiscoverMoreBeauty Facebook page. Some commenters might even see their great family advice being shared by the Discover More In Store Facebook page later on in the year in the form of a beauty mantra graphic. You'll also find coupons you can use on beauty products like Dove at Publix, videos and more!
Spill it, what's your family's best beauty secret?
This is a sponsored post by Lunchbox.
Heather Brown helps busy mamas of young littles who are caught in the hustle to find encouragement in their journey to true health, from the inside out, starting with the heart. Read her journey of learning to live a life well-loved
HERE!