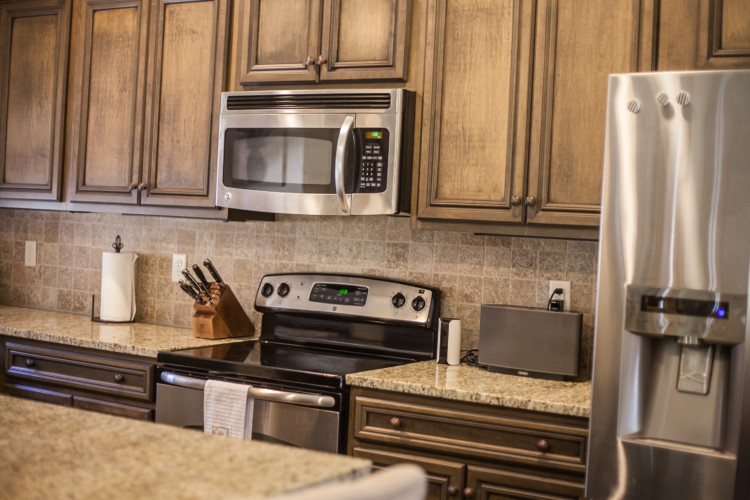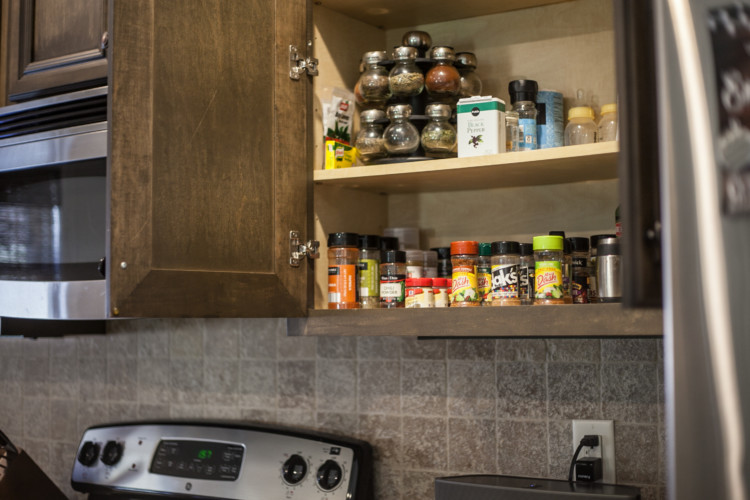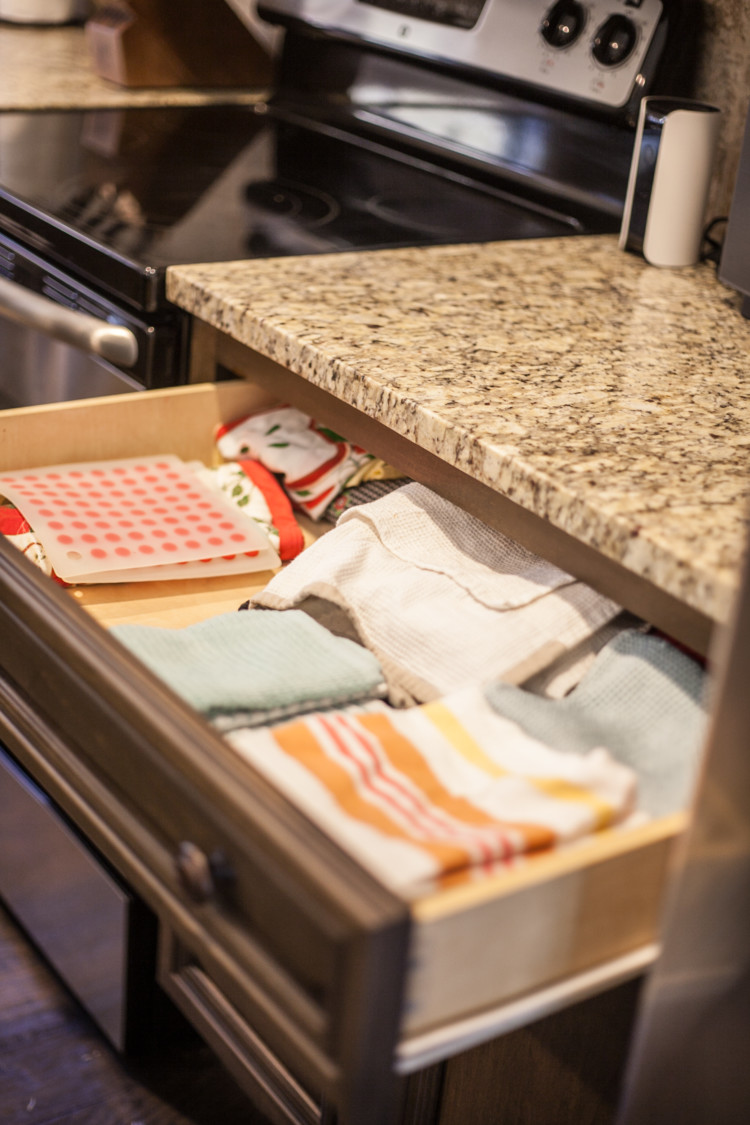 I love to feature local businesses and especially moms in business! Luckily for our family and my kitchen, I met Carrie with Kempt Organized Living. Organize Bham has also been a huge help recently!
We moved into our new home last July. At the time, I was very pregnant and as you can imagine, everything took a back seat to the baby. As we unpacked our kitchen boxes in our new home and put things away, I always thought I'd go back through in the coming weeks and get it sorted but as it turns out, that still hadn't happened up until a couple of weeks ago. After being crammed with 7 years' worth of stuff in our tiny condo kitchen, I wasn't sure how to get organized in my new larger kitchen.
Enter Carrie from Kempt Organized Living. She came to my rescue to help me clean out, purge, and get my kitchen in the best workable use. I chose the Hands-On Organizing Package. First, Carrie performed a free initial assessment over the phone and talked with me about my goals, discussed my tastes and style, determined what is or is not functioning in my space, how I live and what I specifically want to accomplish. Then she came up with a plan that worked best for me and our situation.At our first meeting Carrie did a whole-house tour and then we got started with hands-on organizing. Carrie customized the process to my family's needs and created organizational systems ensures our future success.
I asked Carrie to share some of her best tips with you guys today but that's not all, she's also offering a HUGE DISCOUNT for MLWL readers, so make sure you check that out below. Here's some of my before pictures and then you can see the after pantry pictures that are remarkably better!
Before: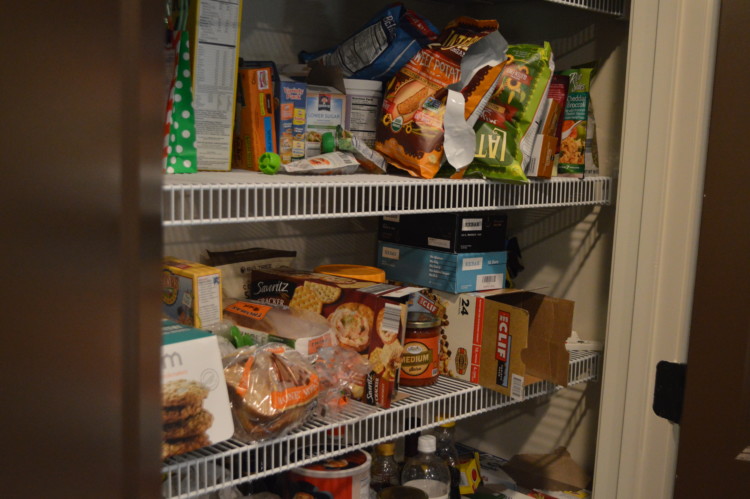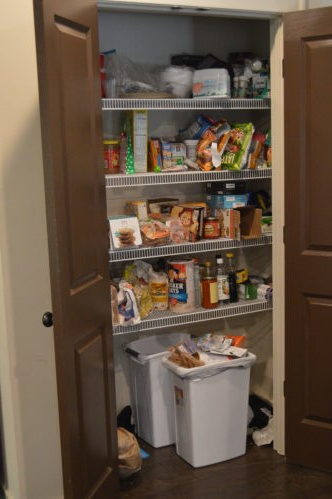 After: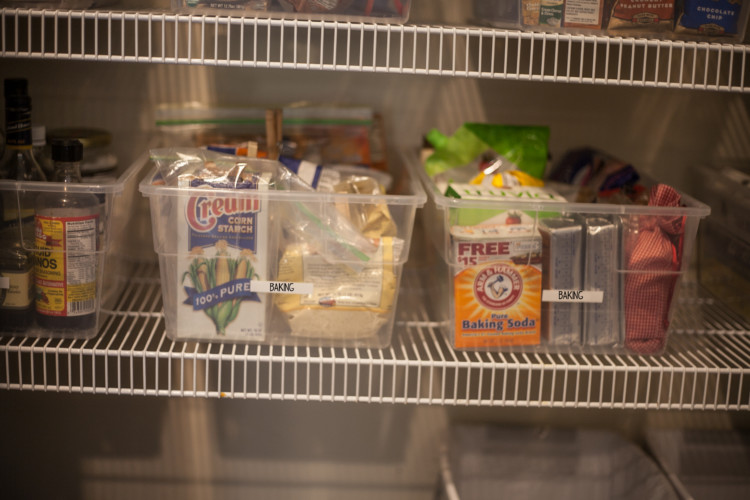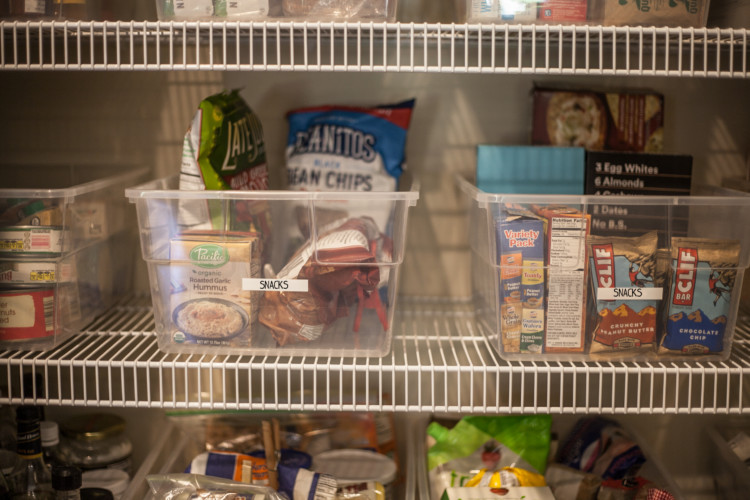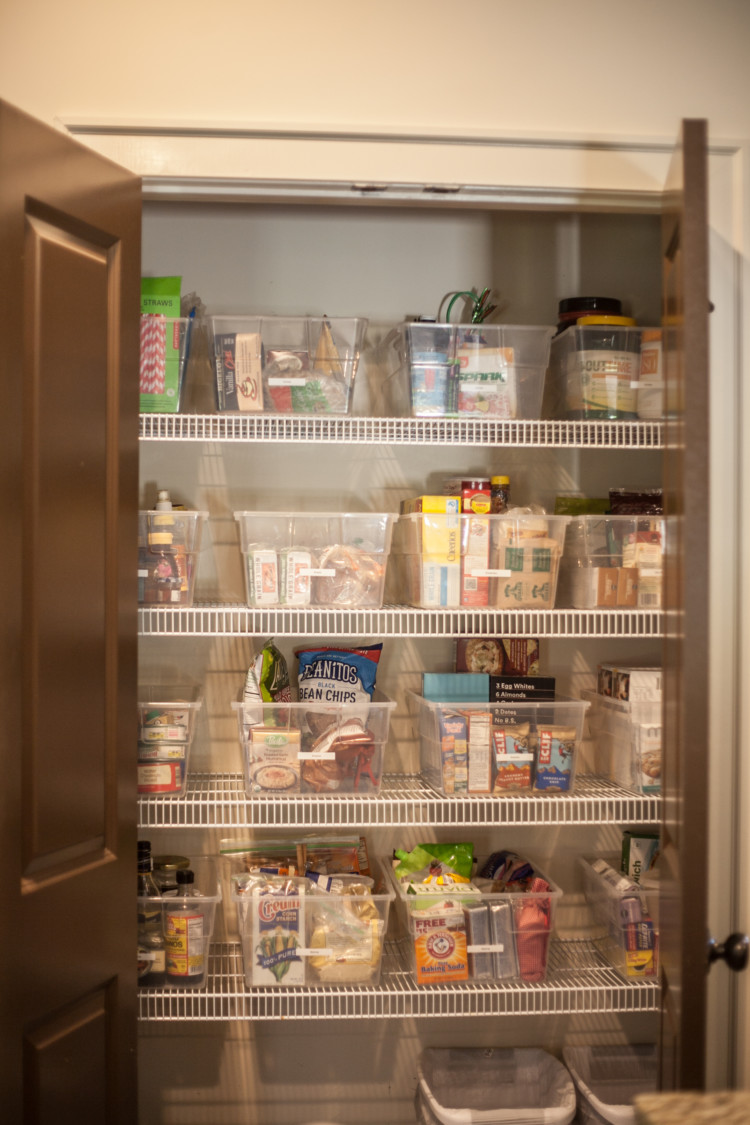 Kempt's Tips to Organizing your Kitchen & Pantry
Completely empty out all of your cabinets and drawers, donate or sell the items you don't use and throw out any food or spices that have expired.
Divide your kitchen into 5 zones: consumables, non-consumables, preparation, cooking and cleaning. You will store the items in each category as close to that zone as possible! Prioritize items by frequency of use so the most used items are the most easily accessible.
o The "Consumables" zone is your pantry and refrigerator.
o The "Non-Consumables" zone is the area where you store your everyday dishes such as plates, utensils, glasses, and coffee cups.
o The "Preparation" zone is where you do your prep work – it could be part of the counter or your island.
o The "Cooking" zone includes the stove, oven and microwave.
o The "Cleaning" zone is the kitchen sink and dishwasher
Place the items that belong in each zone as close as you can. For example, place your knives and cutting boards will go in the "Preparation" zone and cookie sheets and pot holders belong in the "Cooking" zone.
Maximize every inch of storage, especially if you have a small kitchen or pantry. Don't forget to use the vertical space too! Use a tiered shelf for your spices and lazy susans for deep cupboards. (I still need to get a tiered shelf for my spices.)
Create categories for your food and store like items together using baskets or bins with a label! Categories can include Baking, Beans & Legumes, Fruits & Vegetables, Pasta & Sauces, Rice & Grains, etc.
If you don't live in Birmingham or want a different option for getting organized, I'd recommend the In-Home or Virtual Consultation. Carrie will meet with you, in your home or virtually, for one hour to discuss your priorities and personality. Additionally, she will perform a walk-through of your entire home and begin to formulate ideas and a strategy for execution. After the meeting, Carrie will send you a written summary of what you discussed, along with a detailed organization proposal, "how to" information and specific products that you may want to utilize to meet your objectives. Then you can execute these ideas at your own pace and on your own schedule.
Discount Info
Carrie would love to help you organize your home and is giving all of My Life Well Loved readers 20% off all hands-on organizing packages and in-home consultations. The only thing you need to do is book your appointment, mention My Life Well Loved, and you will receive this amazing discount! If you live outside of Birmingham, don't fret! Carrie can meet with you virtually – either over the phone or via FaceTime or Skype. To book an appointment call 205-222-2446. Don't wait – the first five MLWL readers to book an appointment will receive an ADDITIONAL 5% off their appointment, for a total of 25% off!!
Questions or need more info?
carrie@kemptorganizedliving.com
Thanks to Casey Marie Photography for these photos!
Heather Brown helps busy mamas of young littles who are caught in the hustle to find encouragement in their journey to true health, from the inside out, starting with the heart. Read her journey of learning to live a life well-loved
HERE!