As women, if there's one thing we all want it's healthy and beautiful hair. It always seems like whatever you don't have is what you want. I have curly hair, but I'd love to have wavy or straight hair and I'm sure some of you straight haired girls wished you had curls.
Above is a classic picture of me trying to straighten my hair but then thinking it looks thin and stringy in the back. Pictures like this made me start doing research to see what I could do to make my hair healthier.
Luckily, we can help the health of our hair by ingesting proper nutrients though so that whether you are curling your hair or straightening it, you can rest assured your hair can take the heat both literally and figuratively.
Here's some of the best foods for healthy hair:
Salmon: This fish is rich in protein and Vitamin D as well as Omega-3 fatty acids. All these ingredients are keys to strong hair.
Sweet Potatoes: Sweet potatoes, carrots and pumpkin are all full of beta carotene which your body turns into Vitamin A. Vitamin A helps protect the oils that keep your scalp healthy.
Eggs: Eggs are a strong source of protein, zinc, selenium, sulfur and iron. Just another reason to boil up some eggs to have on hand for breakfast or a snack.
Spinach: Spinach is full of some of the nutrients we've already talked about like iron, beta carotene, folate and Vitamin C. This helps keep hair follicles healthy.
Supplements: If you don't think your hair is strong enough on it's own or you are trying to grow your hair out, you should try taking a supplement.
About a year ago, I felt like I was shedding more than normal and my hair was just feeling fine and thin, so I was excited to see that starting to take supplements has helped my hair feel thicker. I started out using drugstore hair, skin, and nails vitamins and was shocked to notice how much faster especially my nails were growing.
What are your favorite foods for healthy hair or healthy living?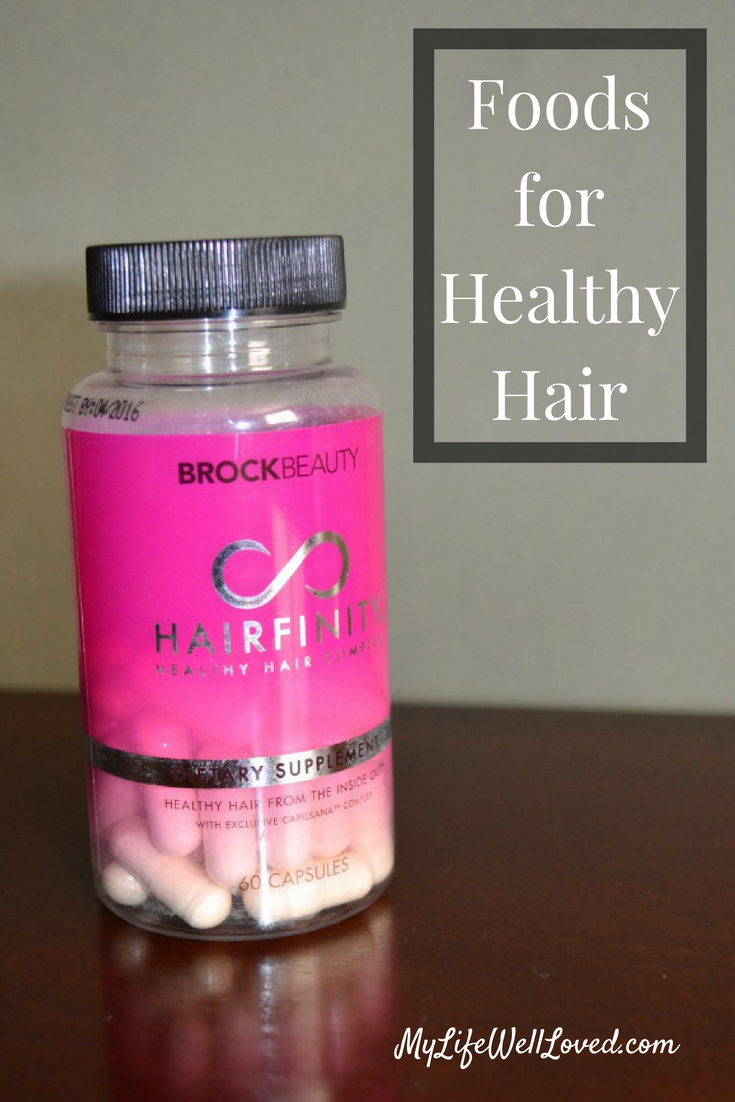 Heather Brown helps busy mamas of young littles who are caught in the hustle to find encouragement in their journey to true health, from the inside out, starting with the heart. Read her journey of learning to live a life well-loved
HERE!