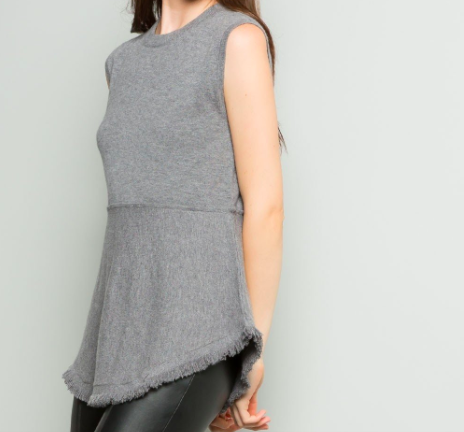 Shop the Sneak Peek Christmas Live Gift Guide after the LIVE so that you have access to all EXCLUSIVE coupon codes that will go out in an email AFTER the event. Please sign up to get that email here.
UPDATE: You can go HERE to see discount codes for all vendors that offered them!
Y'all!!!! The countdown is ON! We are so beyond excited that Christmas Live on our Facebook pages is THIS weekend! Please make sure you mark your calendars for THIS Sunday, 12/3 at 2 pm CST to join us on Facebook Live for our live holiday shopping market + giveaways + exclusive discount codes for some of our favorite gift ideas!
I may be getting just a bit ahead of myself, so let me rewind a bit. About 2 months ago, my good friend Ashley from AshleyTerk.com and I started brainstorming how we wanted to have a Sip and Shop event with y'all…our friends!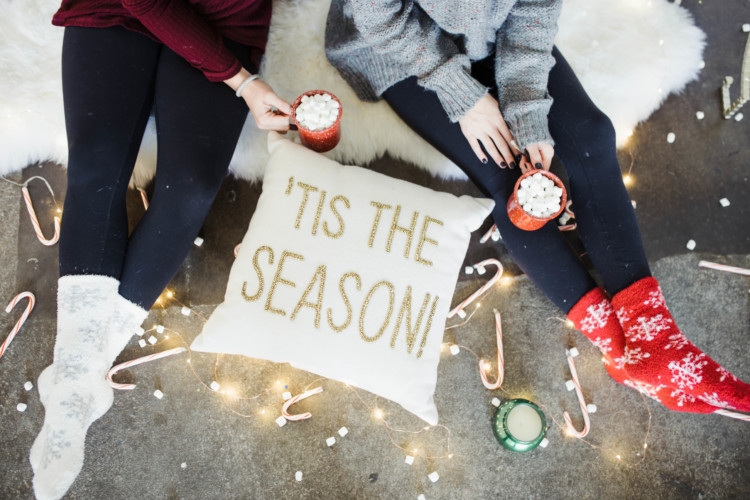 As we started dreaming, getting messages from you guys with suggestions and really letting ourselves get carried away with this idea, the hot chocolate, the Christmas lights and more…this small idea kept getting bigger and more exciting. As we started to share details with y'all (shoutout to the Lovies and Terk Tribe!), several of you started mentioning how bummed out you were that you couldn't come to our Christmas Event we were planning in Birmingham, AL.
That's when a much bigger idea got sparked…and we started thinking outside the box. There was something the Lord hadn't quite let us feel settled about with the event and now we know why…He had much bigger things up His sleeves for us to do. As we continued to pray and talk with each other and those around us, we realized that we should make this a LIVE shopping experience for EVERYONE who wanted to come, no matter where they lived.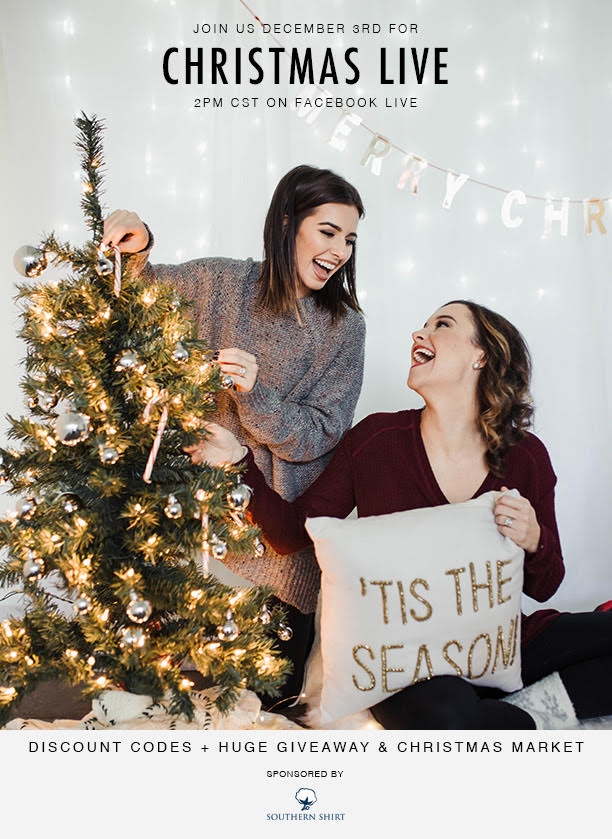 So, now we want to invite you to grab your softest blanket, your coziest PJ's, your snuggly slippers, and your hot cocoa or coffee and join us for the FIRST Christmas LIVE online shopping event sponsored by Southern Shirt. We want it to be super interactive so we are inviting you to comment as much as you want during the Live, tell us what you like about what we're sharing, who you may gift it to, and talk about ways to wrap it up or how to pair it with other gifts to make it even better.
We think one of the best things about this is that it's like you are shopping online for Christmas with your best girlfriends at the same time and feeding off of each other's ideas and creative flow. We want this LIVE to be FOR you and WITH you, so the more you comment and give us ideas of what you like and want to see, the better!
Our heart is to make this event the VERY best for you and then to be able to take a portion of the proceeds and give it back to Operation Christmas Child.
We loved this comment and idea from lovie, Rachel B. on our Christmas Live vendor announcement Facebook Live today, "Yayy! So excited 
 we have a few girls coming to watch together!!" How fun is that?! A viewing party?! Obsessed.
[convertkit form=5103859]
Please do us a huge favor and RSVP & invite your friends to our Facebook event and make sure you sign up for emails so that you get the exclusive discount codes. Thank you from the bottom of our hearts for inspiring us to dream bigger and do better every day.
All our love & Merry Christmas!
xoxo,
Heather & Ashley
UPDATE: You can go HERE to see discount codes for all vendors that offered them!

Heather Brown helps busy mamas of young littles who are caught in the hustle to find encouragement in their journey to true health, from the inside out, starting with the heart. Read her journey of learning to live a life well-loved
HERE!