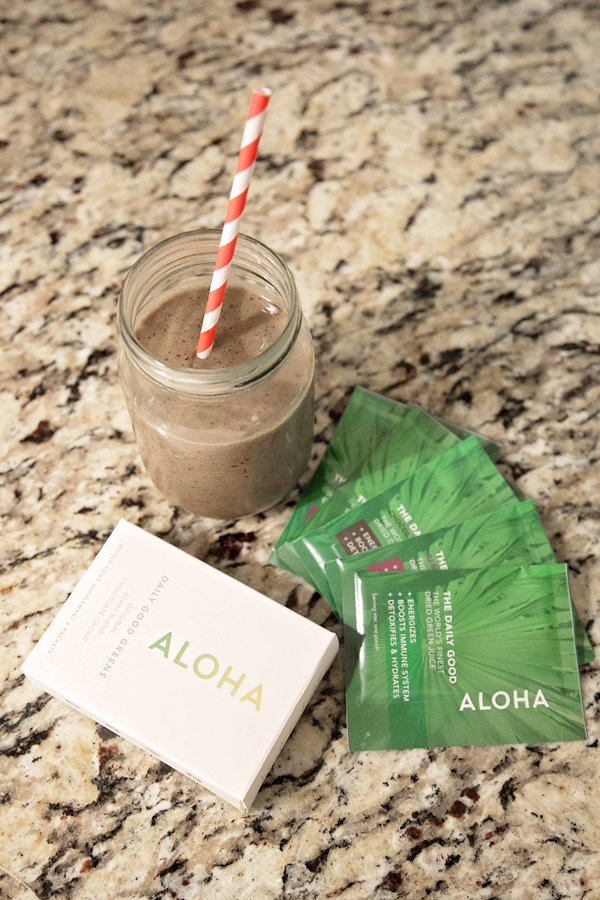 This shop is part of a social shopper marketing insight campaign with Pollinate Media Group® and Aloha, but all my opinions are my own. #pmedia #MyAloha #AlohaMoment http://my-disclosur.es/OBsstV
As evidenced in my many juicing posts and Instagram posts, I LOVE getting in my healthy green & red juices. Put some fruits and veggies in juice form and I'm all about it. There's something tantalizing about getting that much goodness in your body so quickly. However, I've recently heard from a few good friends that are just as into juicing as I am that they have suddenly started getting multiple cavities. Due to this, I'm a little leery. I still enjoy my juices but try to be vigilant to brush my teeth fairly quickly afterwards due to the natural sweetness in fruits. So, now I want to introduce you to my new friend- Aloha blend box of Daily Good Greens-that solves my problem!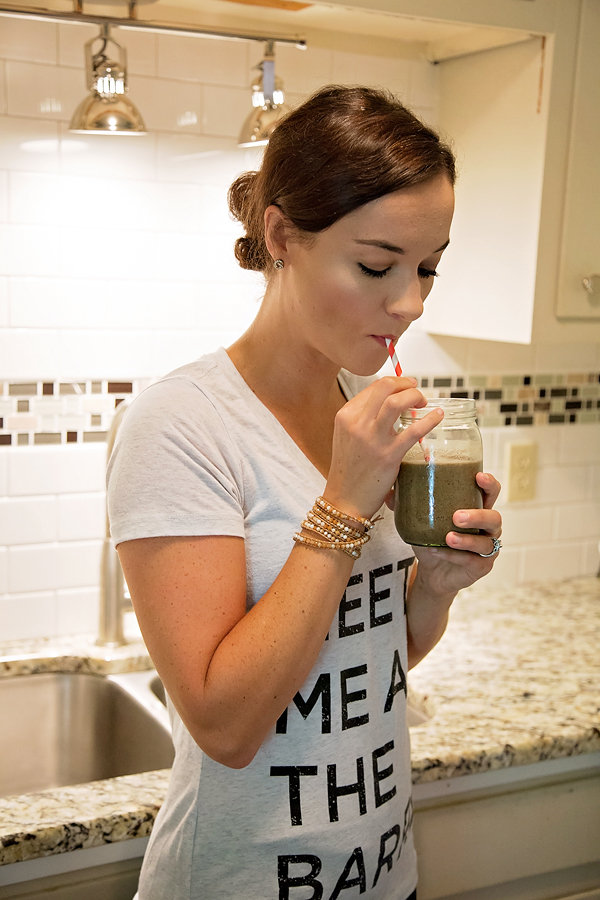 So, what is Aloha? It is a whole-food powder version of juicing basically! It is non-GMO, gluten-free, vegan, organic and has nothing artificial in it! I love that this product can be easily combined in my smoothie, water, in salad dressing or milk to make juicing on the go a reality. I use this product to fuel my Pure Barre workouts, tennis lessons, teaching classes and as a way to incorporate healthy choices into my day easily.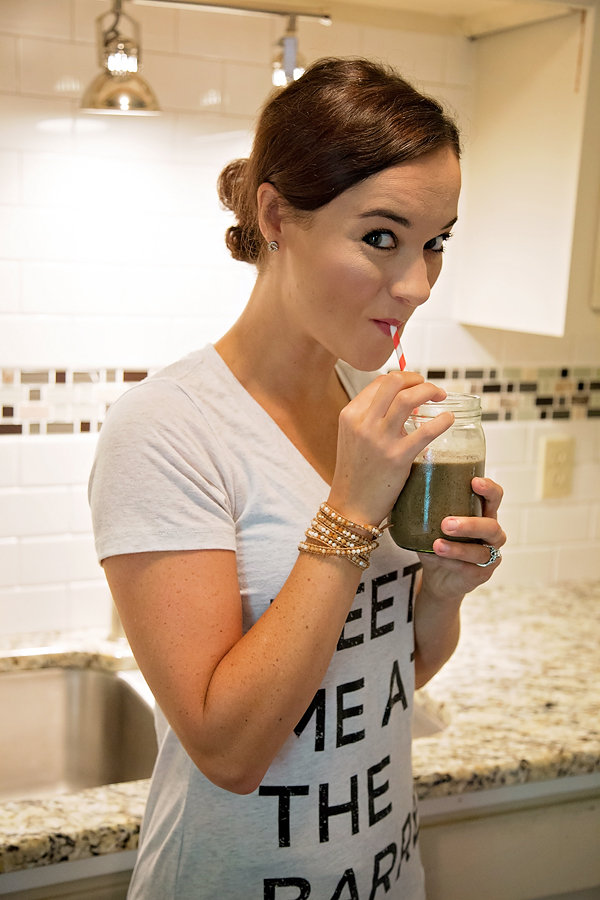 I tried the Chocolate Cacao one first mixed with some Silk almond milk and ice. I drank it as part of my breakfast with an avocado and coffee. It kind of tasted like chocolate raspberries…what a treat! The Chocolate Cacao has Organic Spirulina, Organic Spinach, Organic Peas, Organic Wheatgrass Juice, Organic Wild Blueberries, Organic Raspberries, Wild-Harvested Young Coconut Water, Organic White Button Mushrooms, Hawaiian Red Alaea Salt, Organic Cacao, Organic Maple Sugar, Organic Coconut Sugar, and Organic Beets in it. Just look at all those nutrients, yes please! This product is meant to help you detoxify, boost your energy, and strengthen your immune system.
Between this new heathy drink and my new hot pink tennis shoes, I'm feeling super motivated to kick it up a notch in my tennis games! Make sure to get your FREE sample of Aloha and let me know what you think! It comes with 6 daily green powders in all three flavors to try. The trial is 14 days with the benefits of becoming auto enrolled into the monthly subscription. So, make sure if you don't want it to auto-renew that you cancel.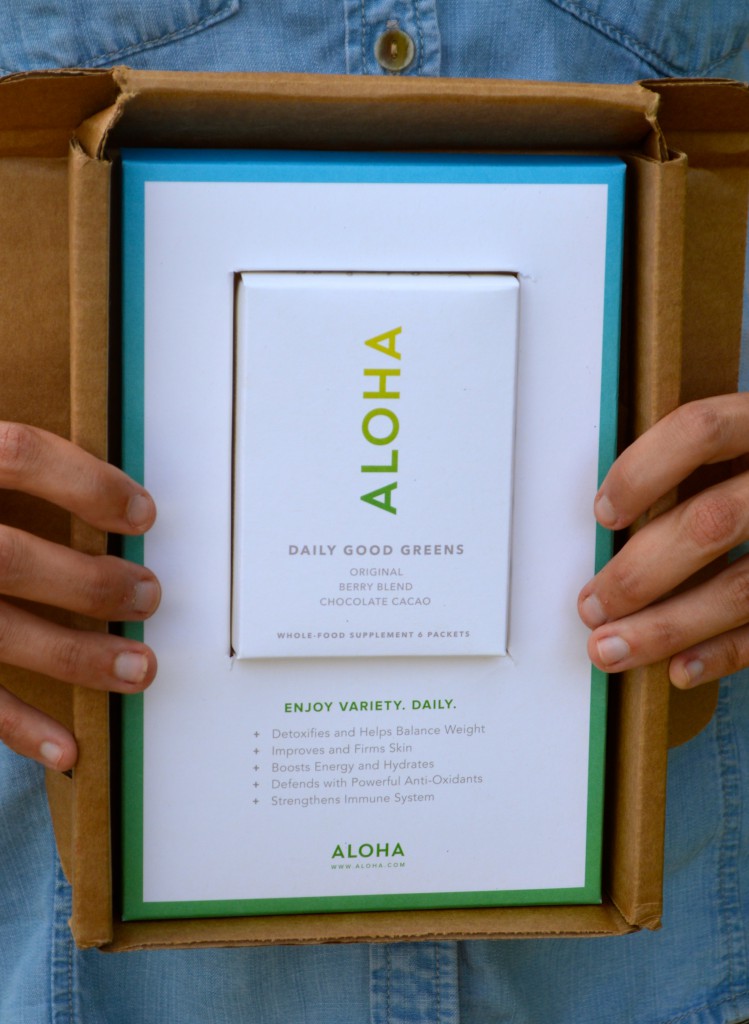 What is your favorite on the go healthy product?
**All photos via Magen Davis Photography.