Sometimes Mondays are tough, ok, a lot of times Mondays are tough. It's a real downer to have to get up early, reset your clock from the weekend, and not play outside in beautiful weather all day because basically the weekend usually rocks! Here's a few things I've been thinking about , watching or doing lately that will hopefully help your Monday Morning Blues & fill you in on what's happening now in my life (well loved!). 😉
I have really enjoyed discussing this with others and watching this: I am Second with Sean Lowe. I posted this on my Facebook page yesterday, but I really enjoy watching The Bachelor each season and loved hearing some of the behind the scenes scoop and what makes Sean different.
If you live in Birmingham, you MUST and I mean MUST try Yo Yo Donuts in Homewood. Their Maple Bacon Donut is by far my favorite. Eric loves the Apple Fritter. Some other flavors include Caramel Apple, Red Velvet, Oreo, & Peanut Butter Cups….see what I mean. Amazing! If you follow me on Instagram, you already know I splurged on these bad boys…oops!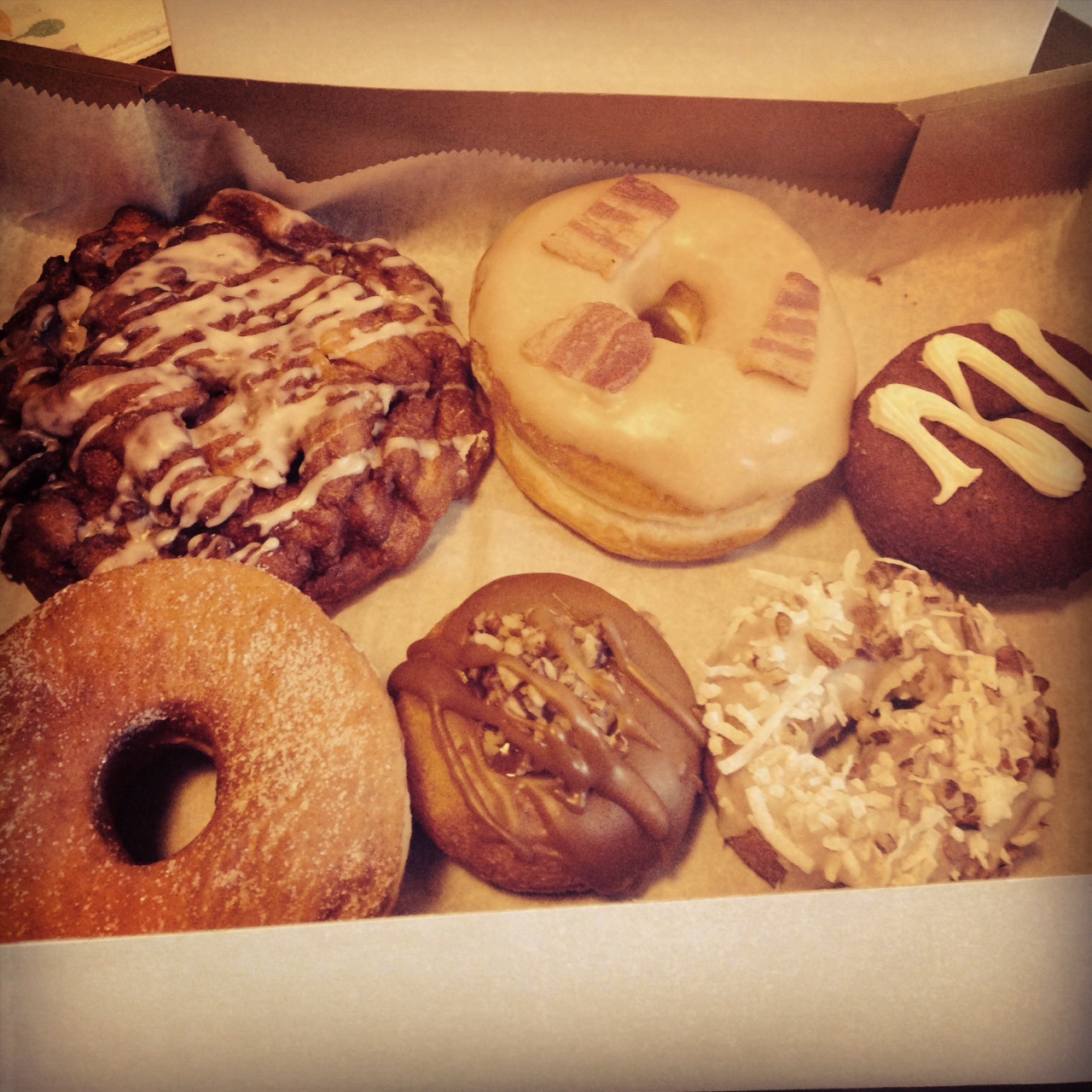 The hubs and I enjoyed a fabulous date night this week for a belated Valentine's Day. Unfortunately, I didn't get a pic because the restaurant was pretty dark, so all I have is this selfie that I sent to some friends while getting ready-ha! Please tell me y'all do that too. Anywho, I'm pretty obsessed with the lace cutouts. (And, I'm keeping it real with my messy bathroom.)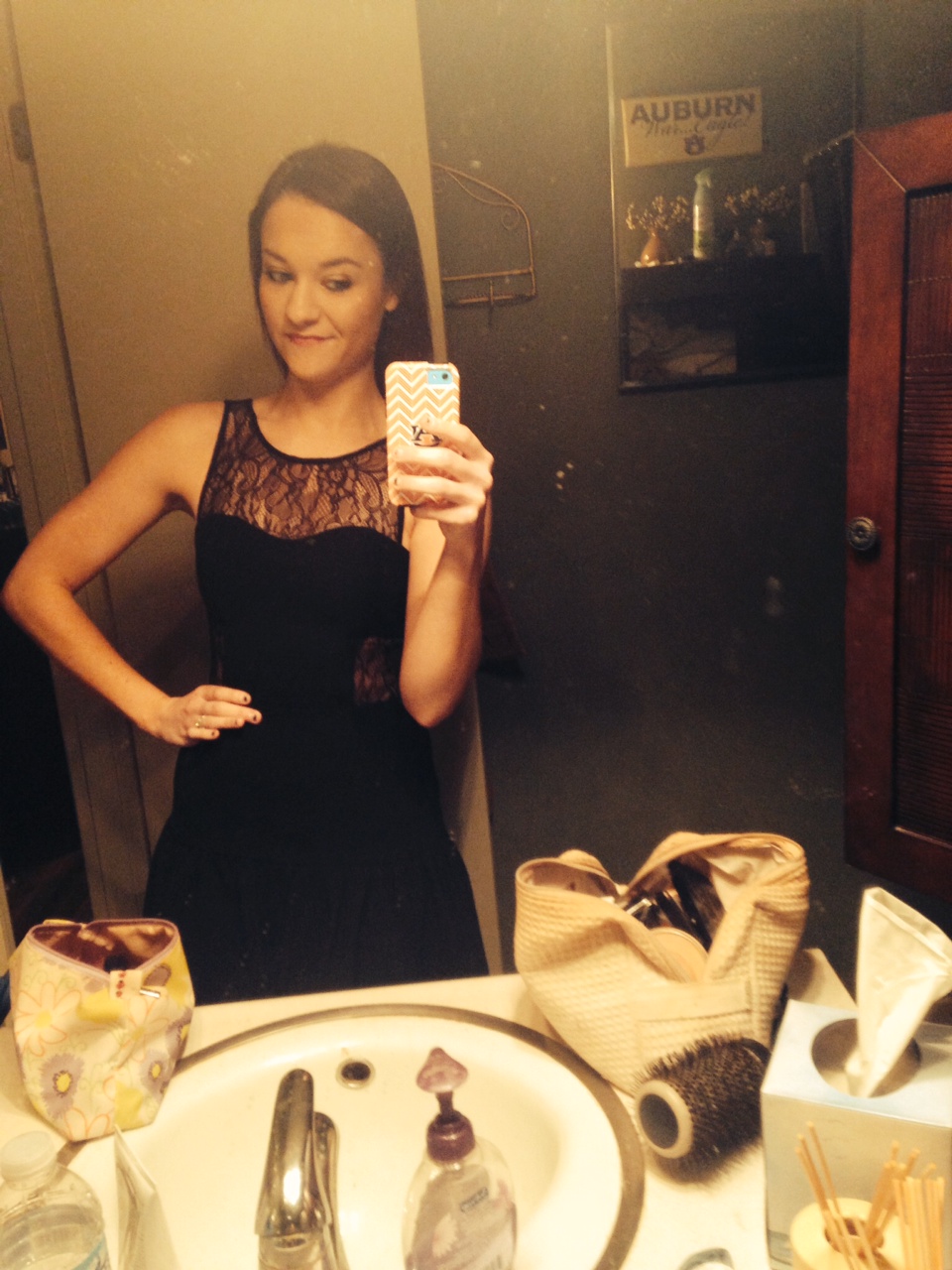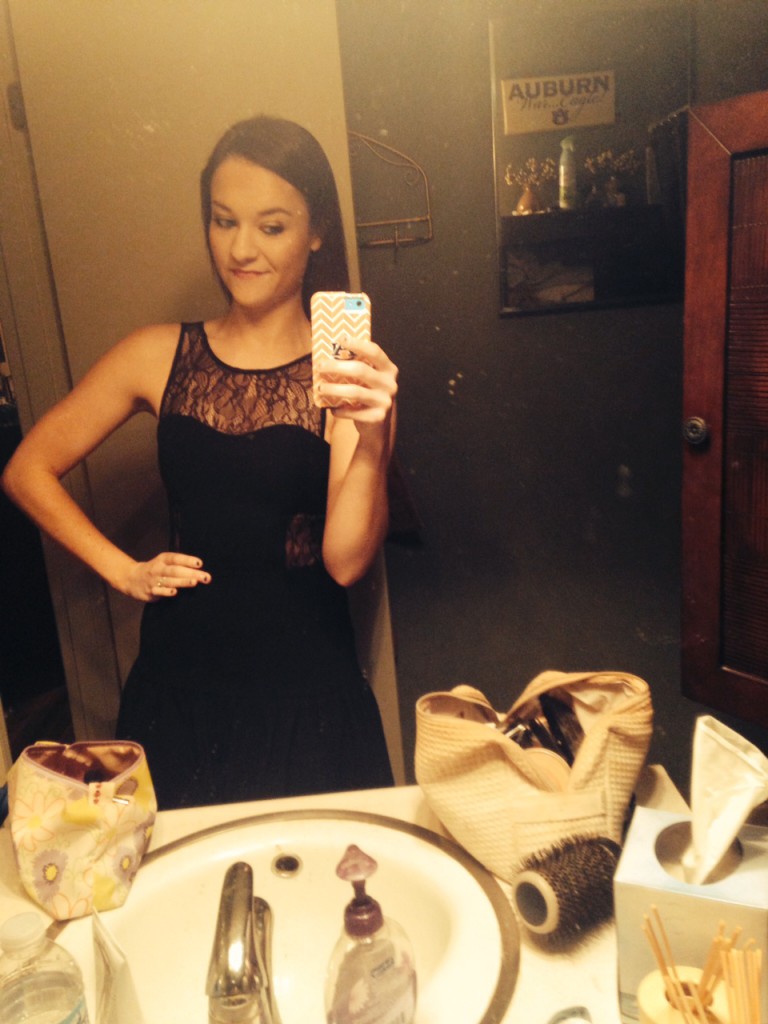 Sweat, sweat, and more sweat! Currently, I'm trying hard to work off the donuts and other splurges I made while I was sick with the sinus crud. I'm currently enjoying taking the lovely Hannah Pate's Sweat and Gears spin class (with Make Today Lovely), Pure Barre (of course!), and enjoying tennis lessons with Baseline Birmingham.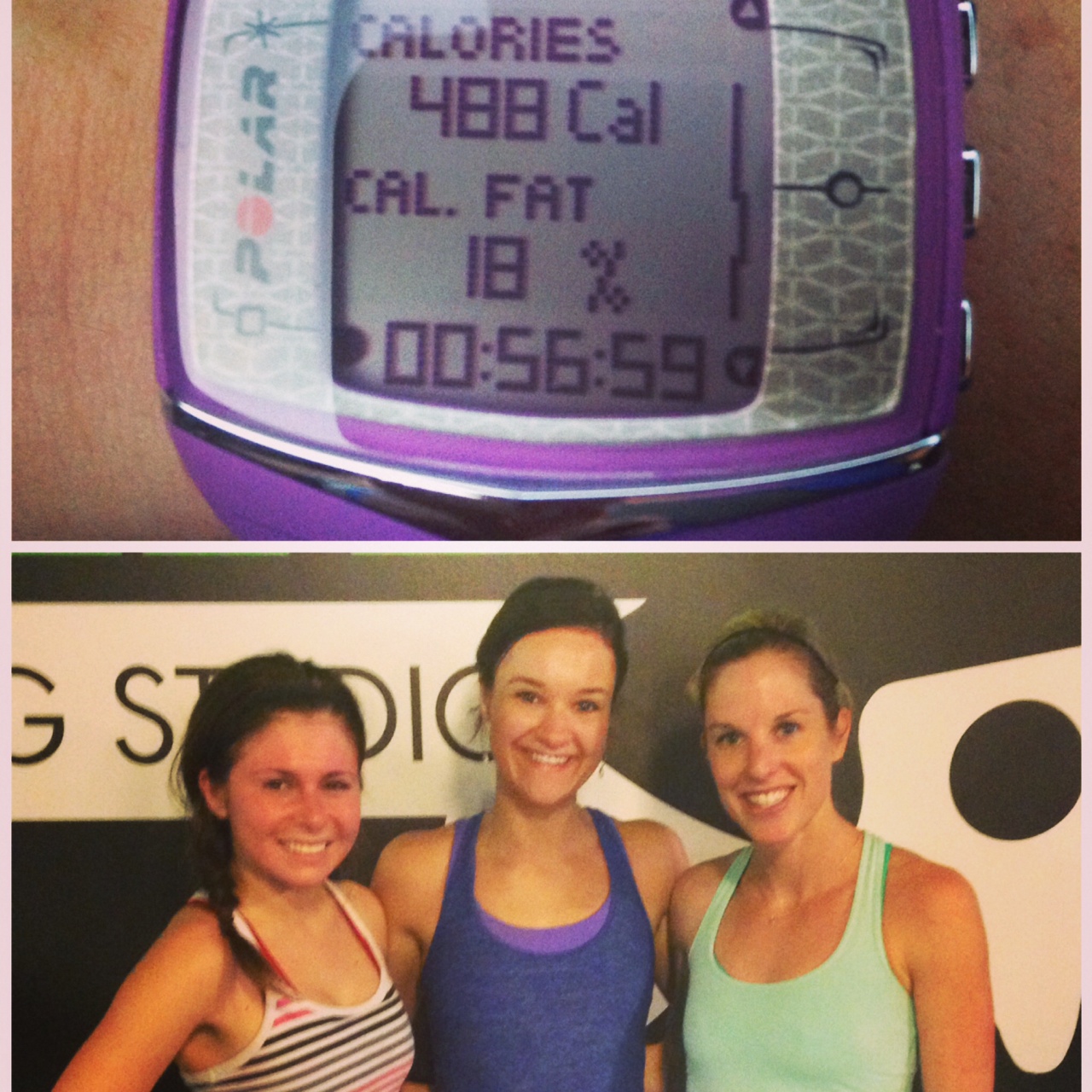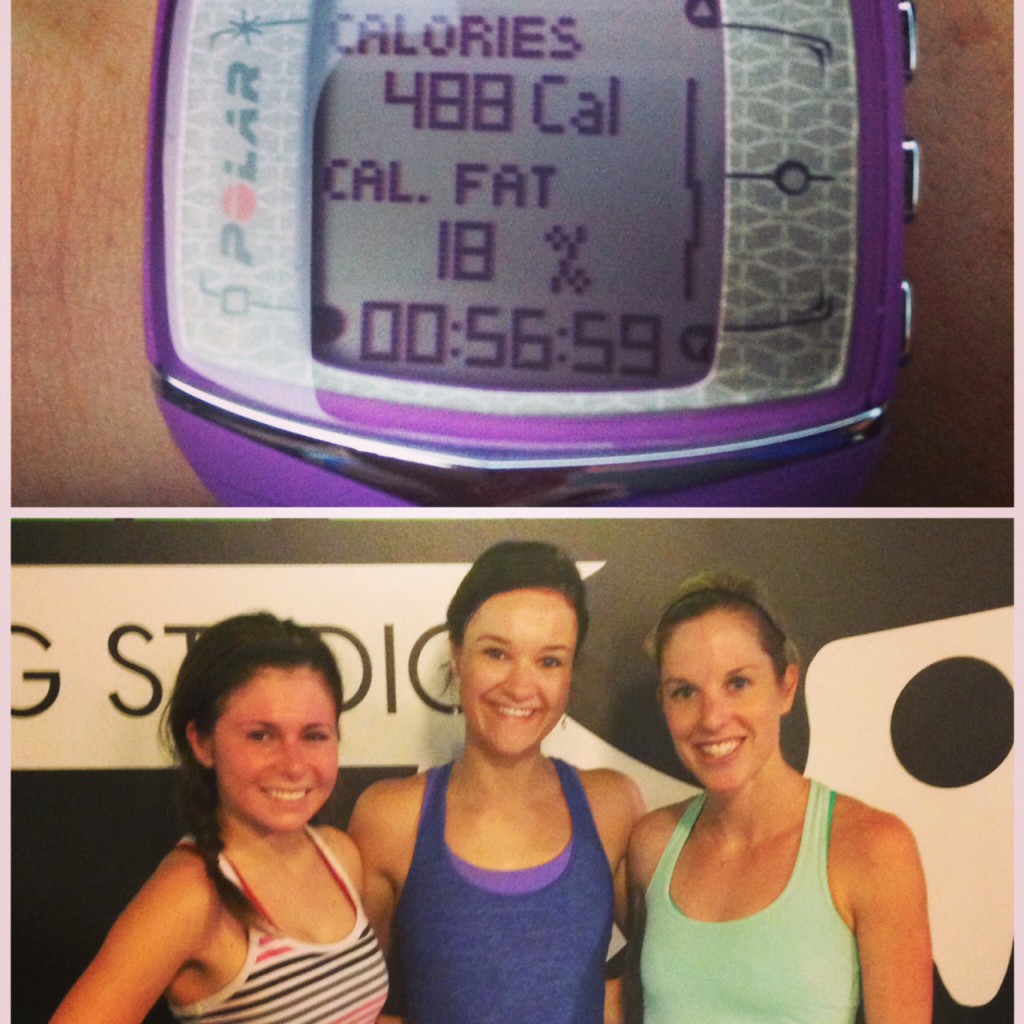 Shoes! I have been ever so diligently trying to clean out my closet lately and getting rid of clothes, shoes and accessories I've had for 5 years or more…yes, that's a thing. And, yes, I know it's silly. I'm really working on it. In order to replace some of my old stuff, I bought these adorable shoes below & a new pair of TOMS via Zulily! I found the shoes originally on Pinterest and am so glad I did because I got this super cute pair of flats (in my favorite color!) for less than $30!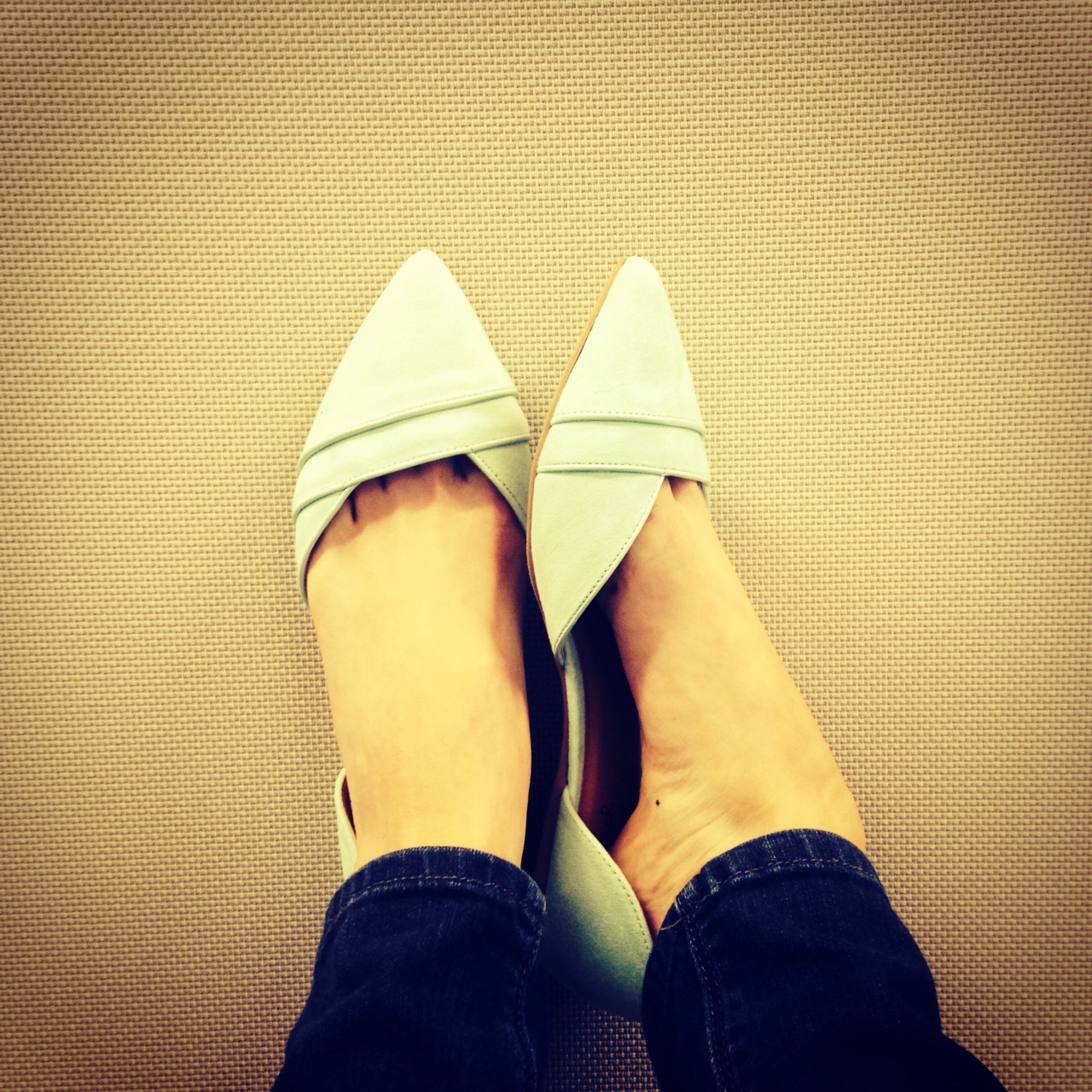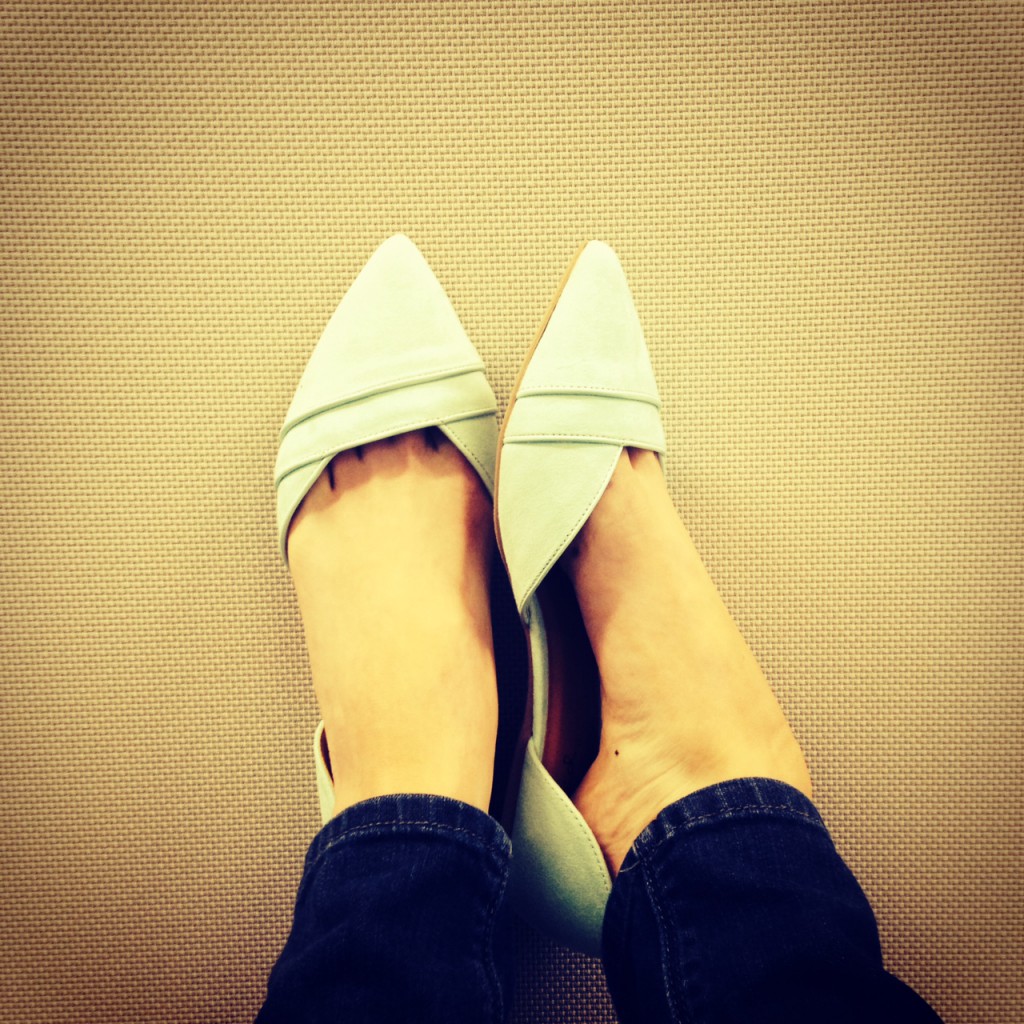 Eric and I have a lot of changes coming up over the next year or so. I'm not usually big on change, and I know the Lord is the only one helping me not freak out right now. Eric graduates in December from Nurse Practitioner school and then life will shift again for us. We just have no idea what the Lord has in store for us yet and how He will fulfill the desires of our hearts. It will be a big year of decisions, prayer, and change…lots of reflection going on over here in my little heart and mind.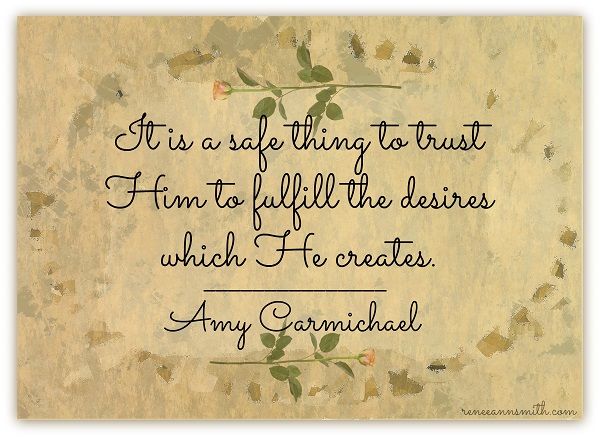 What about you? What's on your heart? On your mind? Any prayer requests or anything else you'd like to share? I'd love to hear them below or via email: MyLifeWellLoved@gmail.com.