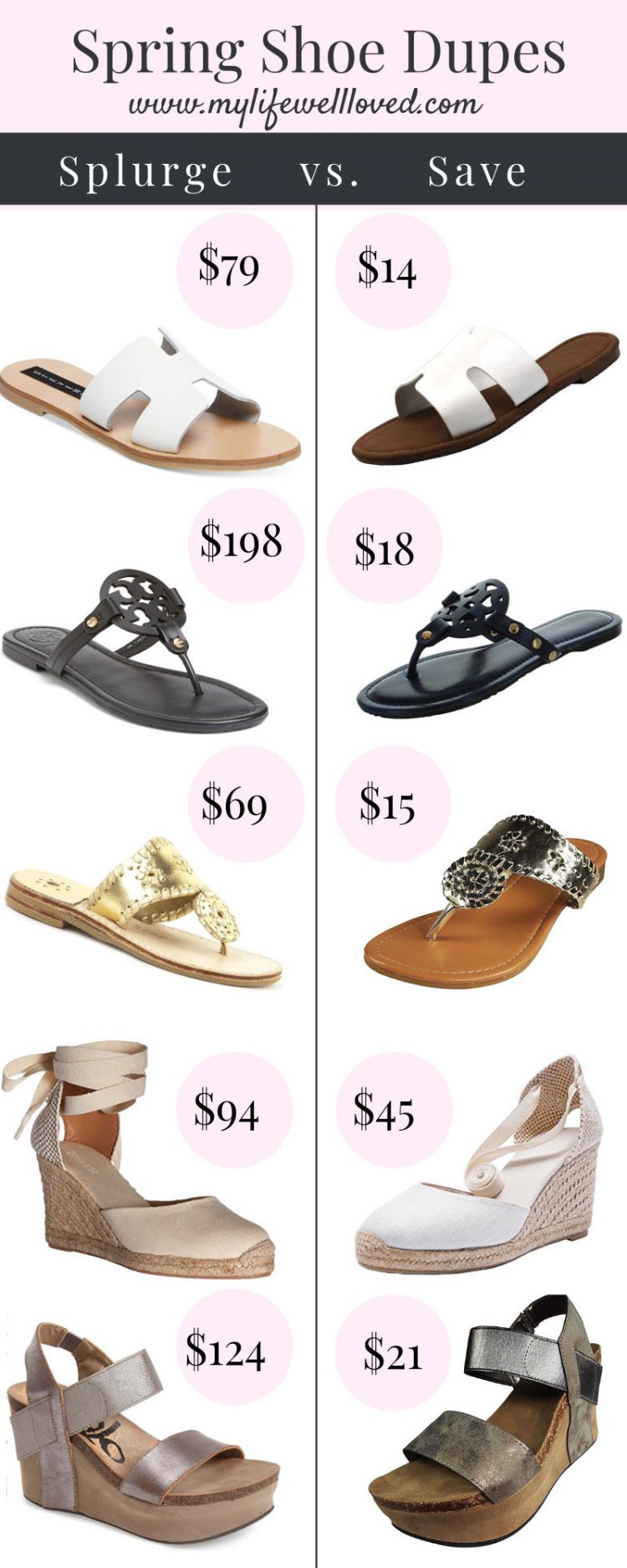 I am headed to Dallas today and as I was packing my bag last night, I was wishing I had several pairs of these shoes to take along with me! I have seen many new styles this year as well as the standard favorites – Espadrilles, Birkenstocks, and Tory Burch Miller Sandals, of course. But one thing I always love looking for each season are the DUPES that are identical in style but not in price tag.
A "dupe" is a duplicate or almost identical item inspired by a designer brand but without the price tag or label of buying designer items. I am all about treating yourself to a splurge item every now and then but these look-a-like shoes make it hard to pay the big bucks! Below I have found several affordable and cute spring shoe dupes ranging in styles, heel height, and price. Whether you splurge or save, I hope you enjoy shopping today's post!
Check out other DUPE posts HERE:
Affordable & Cute Spring Shoes Dupes
Chloe Glyn Espadrille $240 // Vince Camuto Breshan Espadrille $98.95
Steve Madden Kimmie $69.95 // Universal Thread Agnes $32.99
STEVEN Greece Sandals $79 // Wells Notch Sandal $13.99 // Time and Tru $7.98 // Target $19.99
Dolce Vita Wedge $69.99 // Universal Thread Caroline Wedge $34.99
Birkenstock Mayari $99.95 // Mad Love Prudence sandal $22.99
Tory Burch Miller $198 // Pierre Dumas Sandal $27 // Circus by Sam Edelman $49
Jack Rodgers $118.00 // Pierre Dumas $27.95
Soludos Wedge $94.90 // Platform Wedge Sandal $45.99
OTBT Wedge $124.95 // Pierre Wedge $30
Steve Madden Slip On $60 // Amazon Leopard Loafers $30
Parso Stud Sandal $90 // Universal Thread Sling back Pump $33
Faitful Flatform $ 79 // Amazon Platform $17
Sam Edelman Mules $90 // Walmart Mules $15 // Apt. 9 Mules $27
Have you found a spring shoe dupe that I missed? Leave a comment below with you favorite dupe for spring shoes!
I always scope out the DSW sales that happen frequently so you can check out some of my picks from there below:
SHOP All The Cute Spring Shoes & Dupes!
PIN The Cute Spring Shoes & Dupes Post for Later!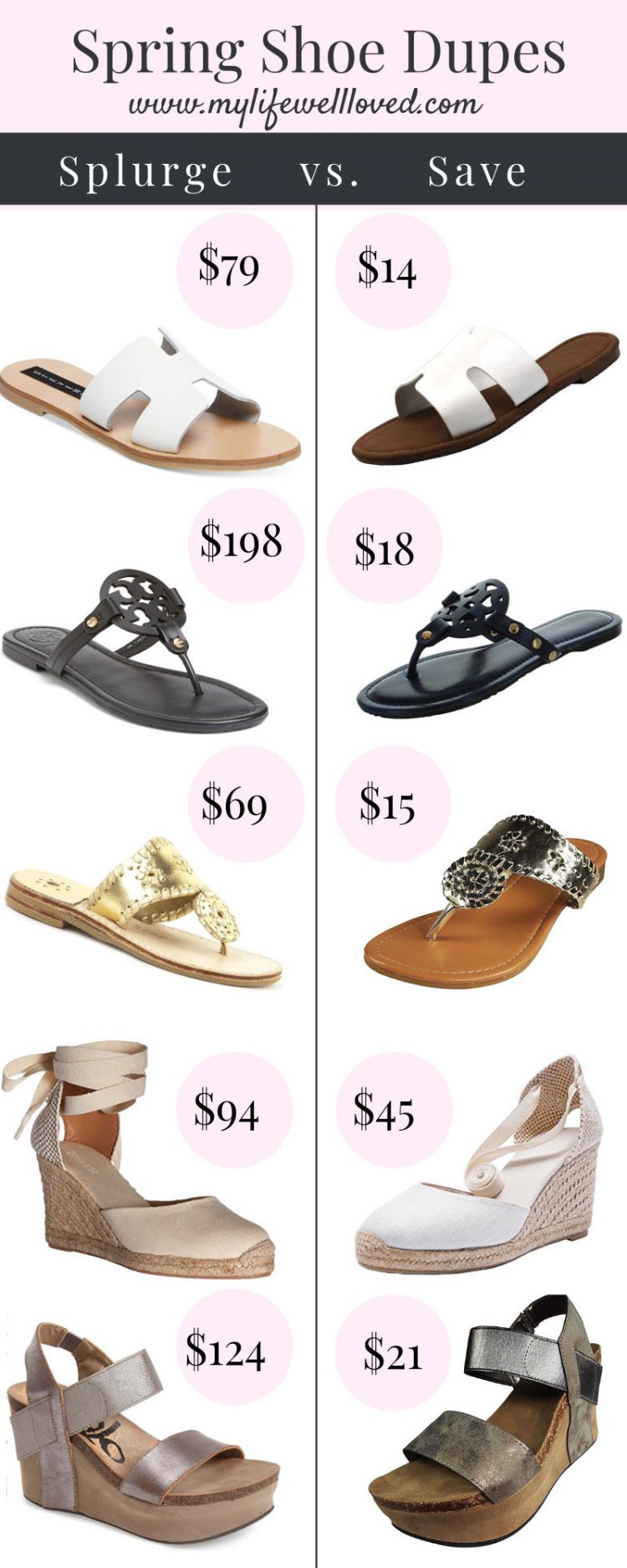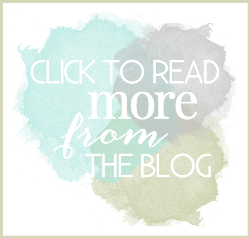 Free Pantry Staples List
Get the FREE Clean Eating Pantry Staples Printable List plus healthy living lifestyle tips from MyLifeWellLoved.com!