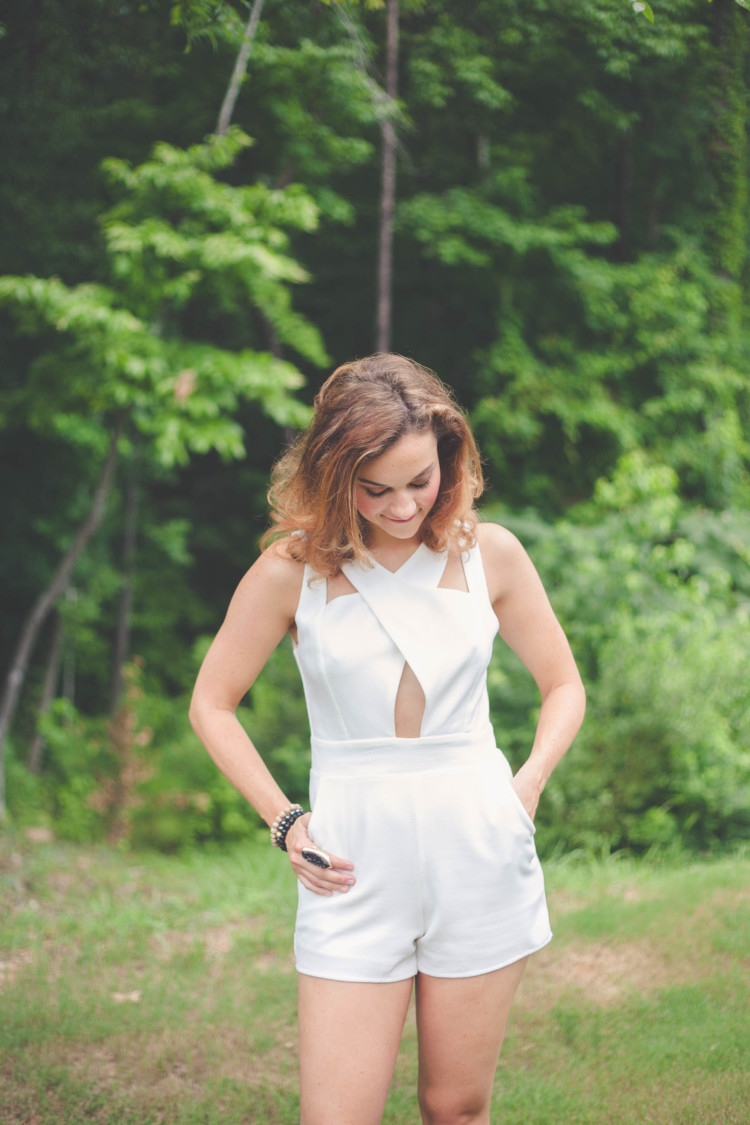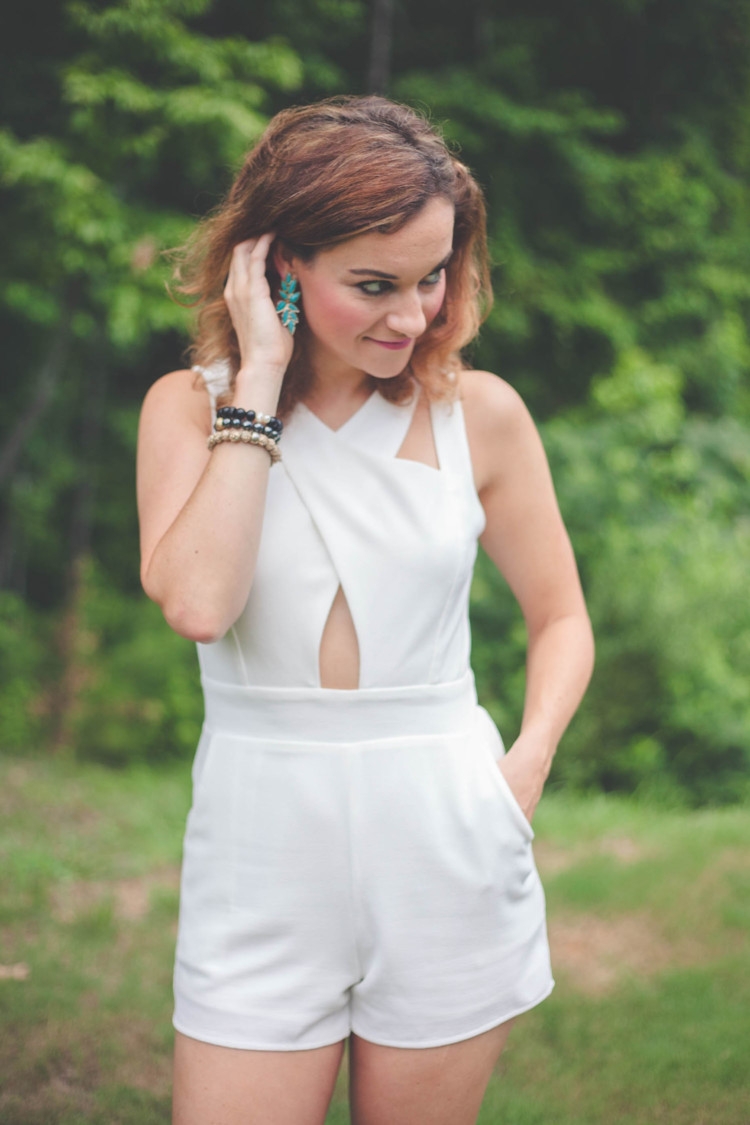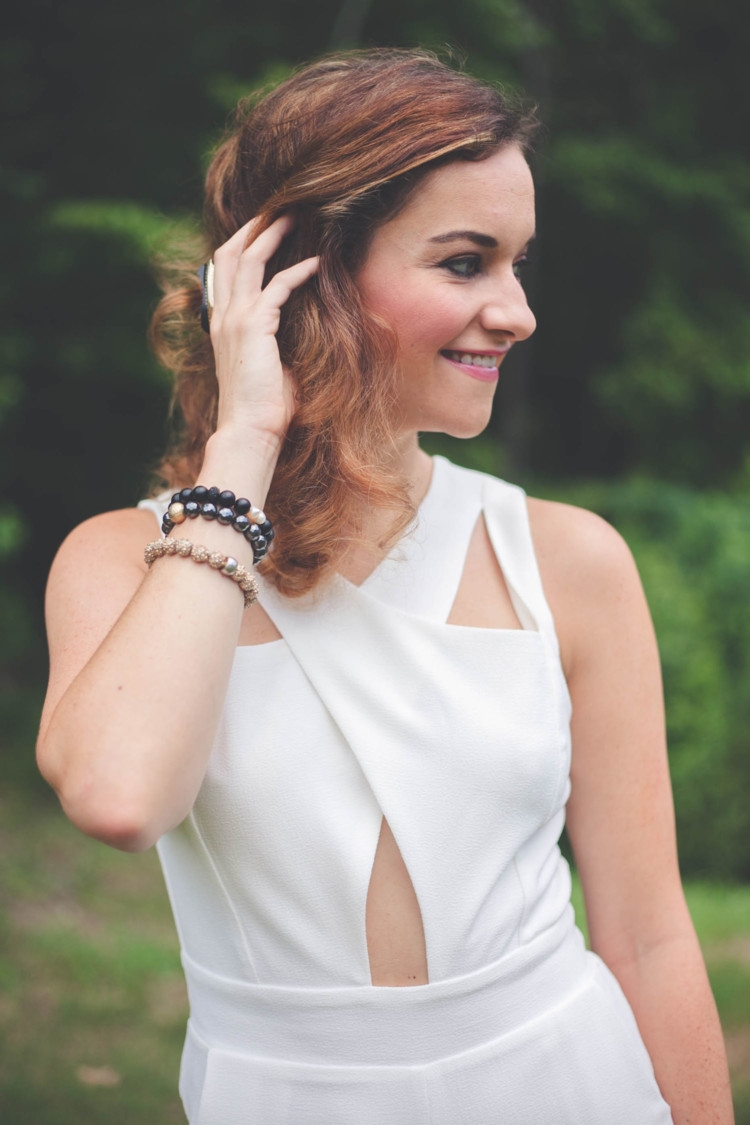 Have you embraced summer chic's new best friend? It's the romper, y'all and I'm all in! I have several different colors, cuts, styles and I love them all. Just like your flirty going out on the town dress, the romper can be dressed up or down and it's here to stay. The only sad thing about the romper is much like your denim shorts, it only works for the hot weather. So with August still here, and assuming September will be more like summer than fall, why don't we wear the heck out of the romper while we still can?!
And, while we're at it…let's blow it out of the water with our white romper! This crisp upscale date night outfit is one of my favorites I purchased this summer. I have worn it for girls' nights out, the hubs' birthday dinner and am looking forward to getting it in at least a few more times before the season ends!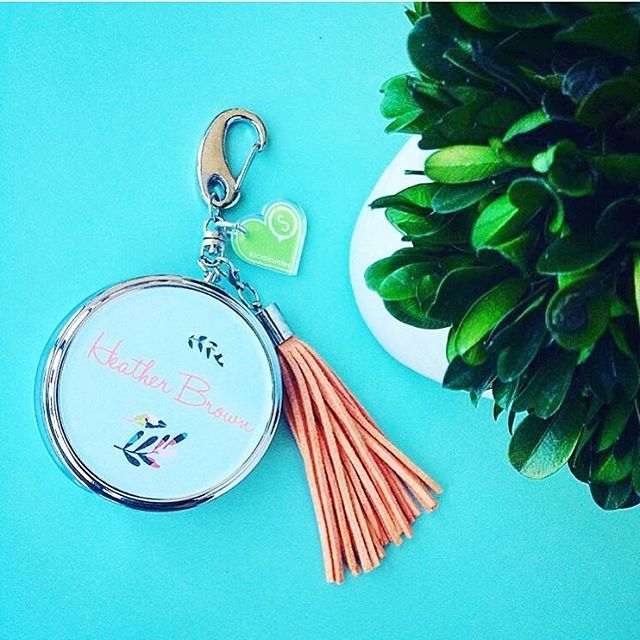 I actually really wanted to wear this romper when I was at Blogger Life University last month because the pockets are perfect for carrying business cards in! If I would have had time to change to go out to dinner one night, I totally would have because I'm totally a sucker for pockets. Speaking of biz cards, did you see how stinking cute my Social Circles cards were on Snapchat and Instagram? They have scalloped edges and came in this adorable carrying case complete with fringe. I think they get me!
My J.O.A. romper is sold out but I've linked up several of my favorite white rompers for you to check out below at all different price points! Several are on MAJOR sale. Are you rocking the romper or the white romper this season? If so, what's your favorite thing to pair it with? Gold and heels? Flats and bracelets? Let me know in the comments below.
Shop the Post by clicking the pictures below:
Thanks to Casey Marie Photography for the photos! (affiliate links included)