At the heart of My Life Well Loved is the desire to empower women to live their best life. To make you feel capable, strong, fierce, beautiful, unique and gifted. You work hard. You love hard. You chase your dreams. You chase your kids. You work out or want to find the time to. You do a lot of things for a lot of people. But how often do you do anything for you?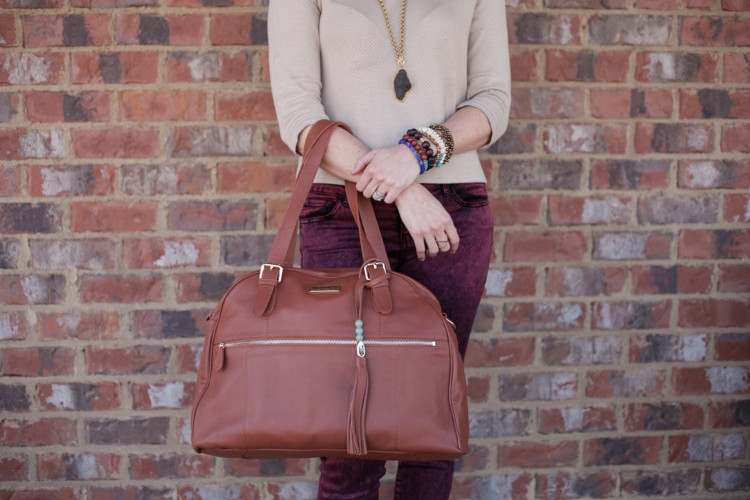 I hate it when I hear people talking about how a friend or family member seems to "have it together" according to Facebook. Of course, they do! It's the best 10 seconds of their life each day. They are giving you a highlight reel. There is a very fine balance between showing reality vs the pretty pictures in social media.
For instance, in the image above (which is a sneak peek outfit you'll see in a few weeks), I could really only wear this outfit if I was away from the baby…he'd try to snap those bracelets in two and that necklace would constantly be in his mouth. My red pants would somehow bleed onto my new boots–yes that did happen before– and my makeup would never be done up that much unless I was going out for a date night or a girls' night out. And yet, people assume because they see this picture on my Instagram that I'm dressed that cute all the time. Haha, far from the truth, friends!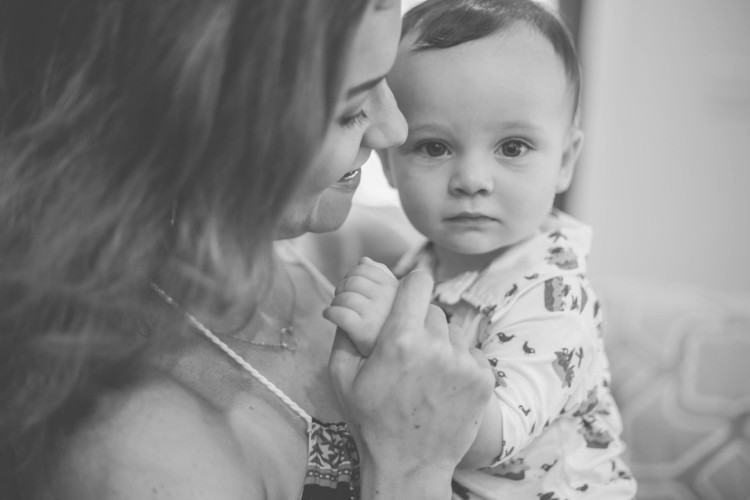 Many times, as a blogger, I feel it is my job to have a pretty Instagram feed, a picked up house, a well-dressed baby, non-frizzy hair and a perfectly made up contoured face. And even though I love social media and blogging, I try to give a dose of reality and what's happening in the non-glamourous parts of my life in my Instagram Stories and Snapchat. Because I want to be real with you guys. I want to be encouraging, kind and uplifting and post things that are pretty and make you feel inspired, but I also want you to know that I am certainly not perfect either.
I am a sinner, I have hard days and I need a Savior full of grace who redeems me over and over in a sanctification process when I cuss because traffic and baby spit up is going to make me late yet again. Here's to hoping you can relate. If you are ready to find your purpose and have a rockin' real time, I've got to tell you about an upcoming event.
It's time to stand together as women and know we are not alone. We matter. And it's time to rock our purpose.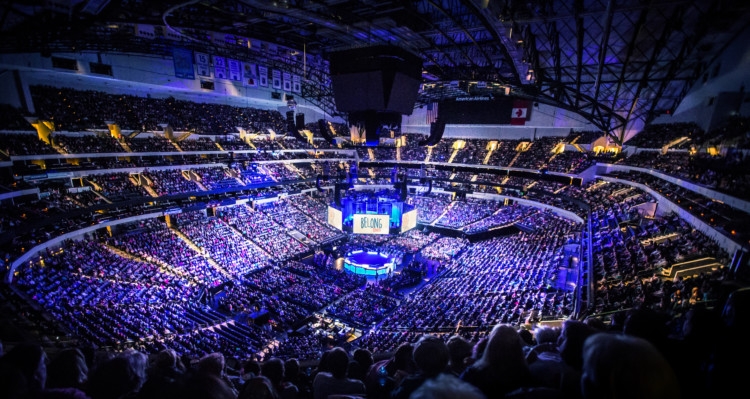 That's where the BELONG Tour comes in. The
BELONG tour
is coming to several cities across the country and is held on Friday and Saturday evenings. It focuses on bringing women together to experience a connection, learn from each other, and help lift each other up. At the tour, you will be part of a community that strives to get real as you hear from speakers including Patsy Clairmont, Angela Davis, Jen Hatmaker and more. You can expect to learn from their stories, experiences and wisdom.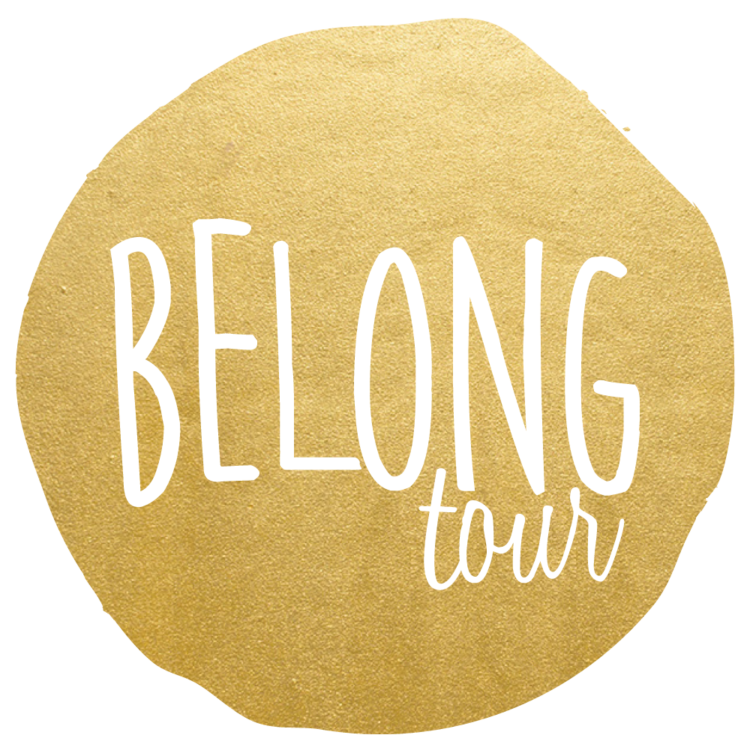 This is a place where everyone belongs. It doesn't matter what your insecurities or baggage is. It doesn't matter if you are like me, the hot mess in the room, struggling to make it through the week somewhat in tact. We all belong!
These two nights are truly for us all. Take the time you need away from all the distractions and just go. The BELONG tour is heading to several cities across the country so check below to find the one that's closest to you:
August 19-20 Columbus, OH Nationwide Arena
August 26-27 Lincoln, NE Pinnacle Bank Arena
September 9-10 Ontario, CA CBB Arena
September 16-17 Philadelphia, PA Wells Fargo Center
September 23-24 Denver (Loveland), CO Budweiser Events Center
September30 – October 1 Dallas, TX American Airlines Center
October 7-8 San Jose, CA SAP Center
October 14-15 Tampa, FL USF Sun Dome
October 21-22 St. Paul, MN Xcel Energy Center
November 4-5 Charlotte, NC Bojangles Coliseum
November 11-12 Hartford, CT XL Center
November 18-19 Atlanta (Duluth), GA Infinite Energy Arena
And for $20 off this special event, please use our discount code LIFE20 and head HERE to grab your ticket. Get ready to be inspired and make connections!
What do you think about the "highlight reel" of social media? Can you relate? Let me know below in the comments.
Compensation was provided by BELONG Tour via Momtrends. The opinions expressed herein are those of the author and are not indicative of the opinions of BELONG Tour or Momtrends.
Heather Brown helps busy mamas of young littles who are caught in the hustle to find encouragement in their journey to true health, from the inside out, starting with the heart. Read her journey of learning to live a life well-loved
HERE!