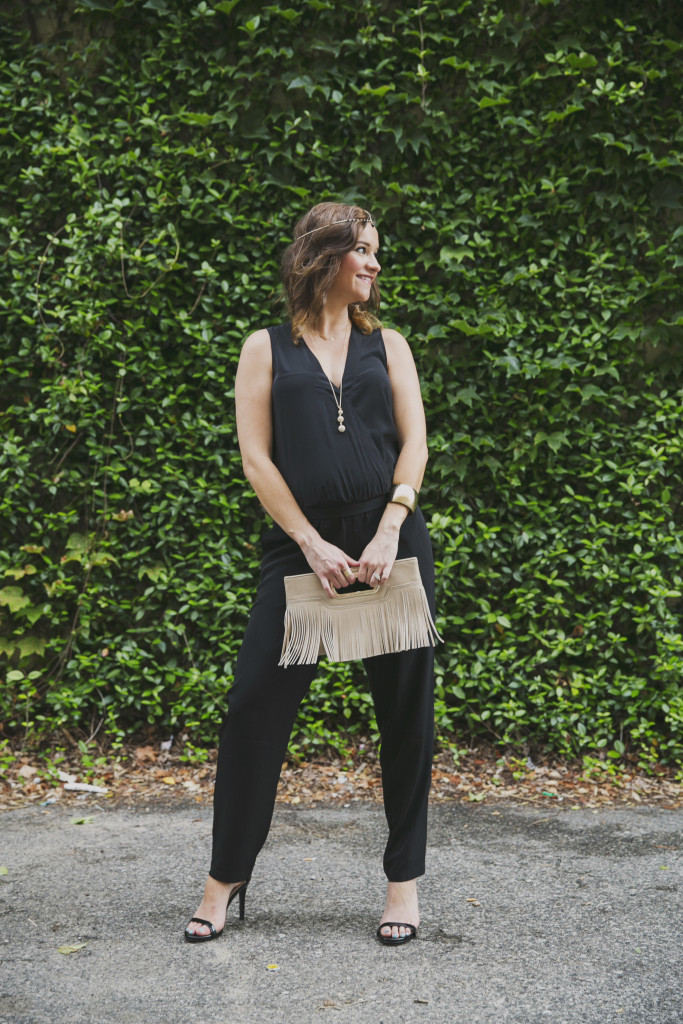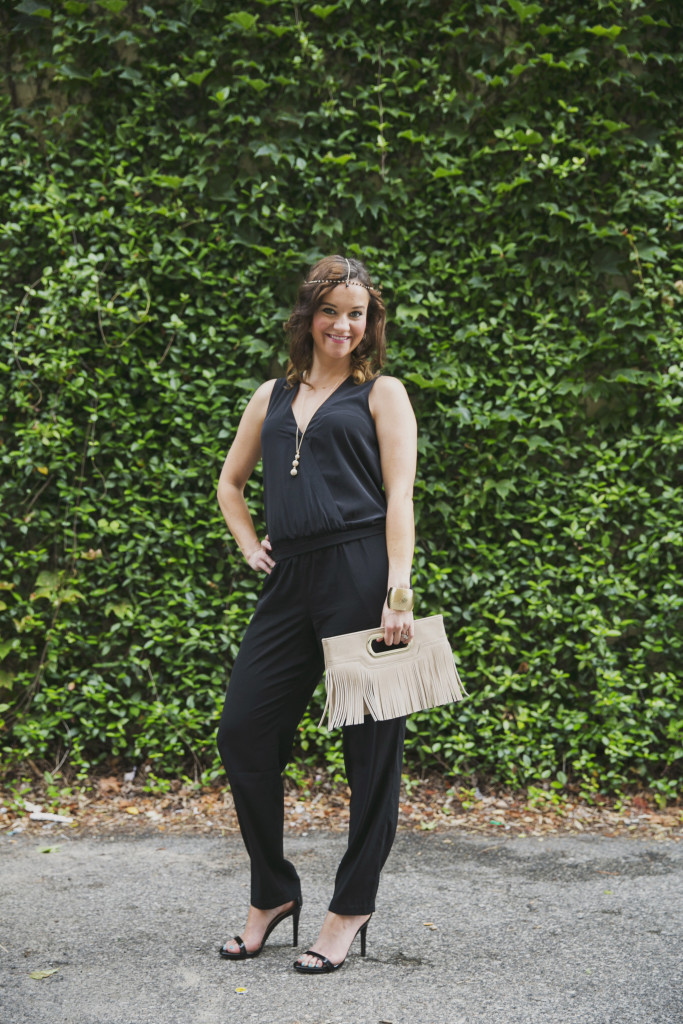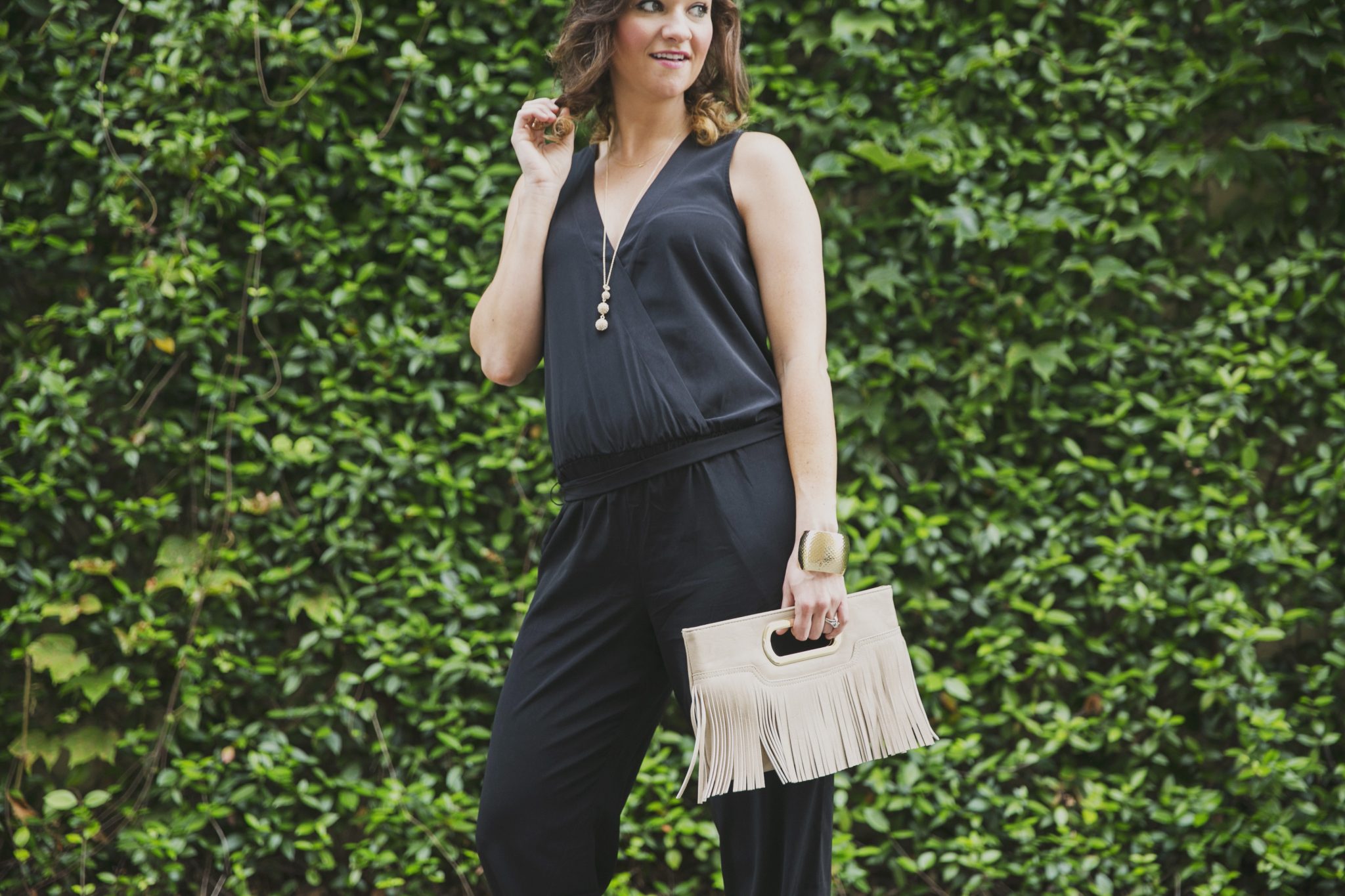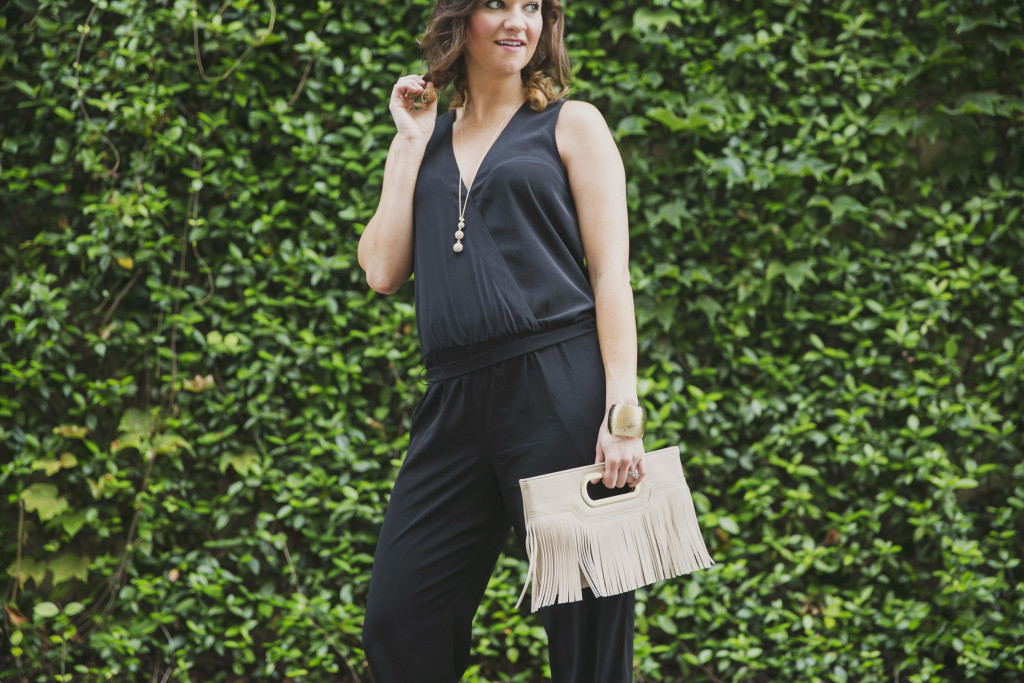 Wedding season is upon us, friends. And I always think it's so fun to pick out an outfit for a wedding and if I don't have something on hand, a great excuse to buy or my favorite…borrow to complete the outfit. I'm pretty opinionated when it comes to styling a look for other people but then when it comes time to get myself together, I turn into an indecisive shrinking violet. Why is that?! I have to ask for opinion after opinion, namely mostly from my friend Erin who is happy to oblige.
In this post, I stepped up to the plate to style two different looks for spring and summer weddings for you. I teamed up with The Outlet Shops of Grand River to find some steals and couldn't help but buy this black jumpsuit to take home with me. In fact, I'm hoping the bump fits in it long enough for me to wear it to a wedding this weekend.
This first look is bold and boho: "bohold" as I like to call it. 😉 I have been eyeing jump suits for a while now but had never made the plunge. When I found Banana Republic Outlet had the whole store 50% off though (for Memorial Day Weekend), I couldn't hold back on this classic piece. I love that the black makes it classy and sassy while the deep V and back details give it a little bit of an edge.
I paired the jumpsuit with some classic black heels from Charming Charlie's Outlet, a neutral fringe bag from Charming Charlie's Outlet, and all gold jewelry from Banana Republic Outlet. After I put it all on, I knew it needed a little something extra to complete the look. And then I found it…in Charming Charlie's…a black and gold head piece. Done.
I'd wear this outfit to a rehearsal dinner or to a swanky wedding with trendy girlfriends.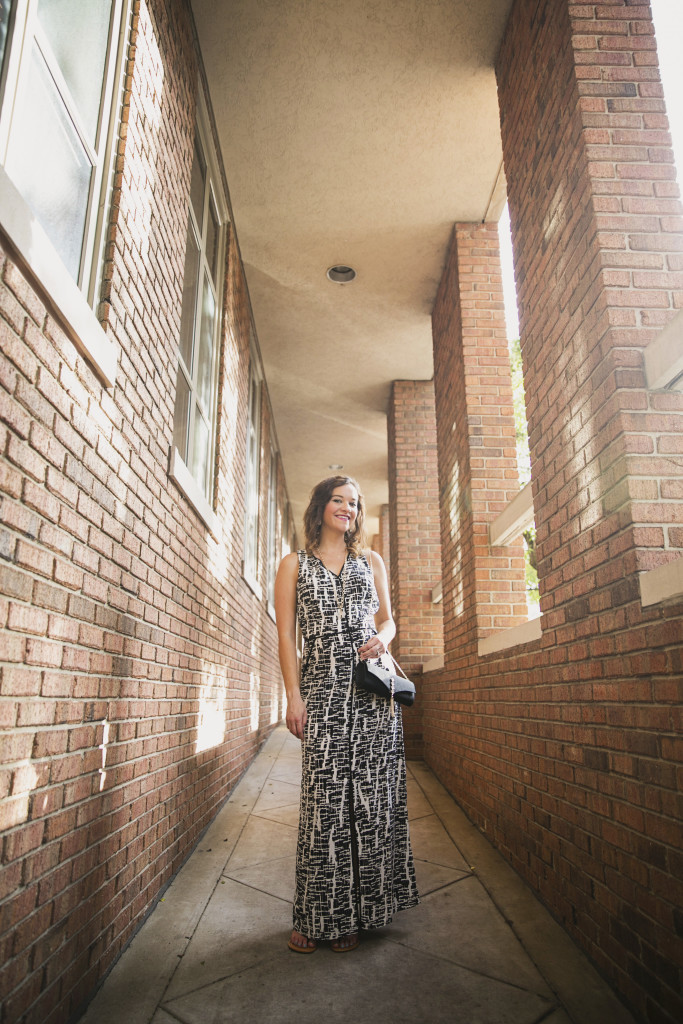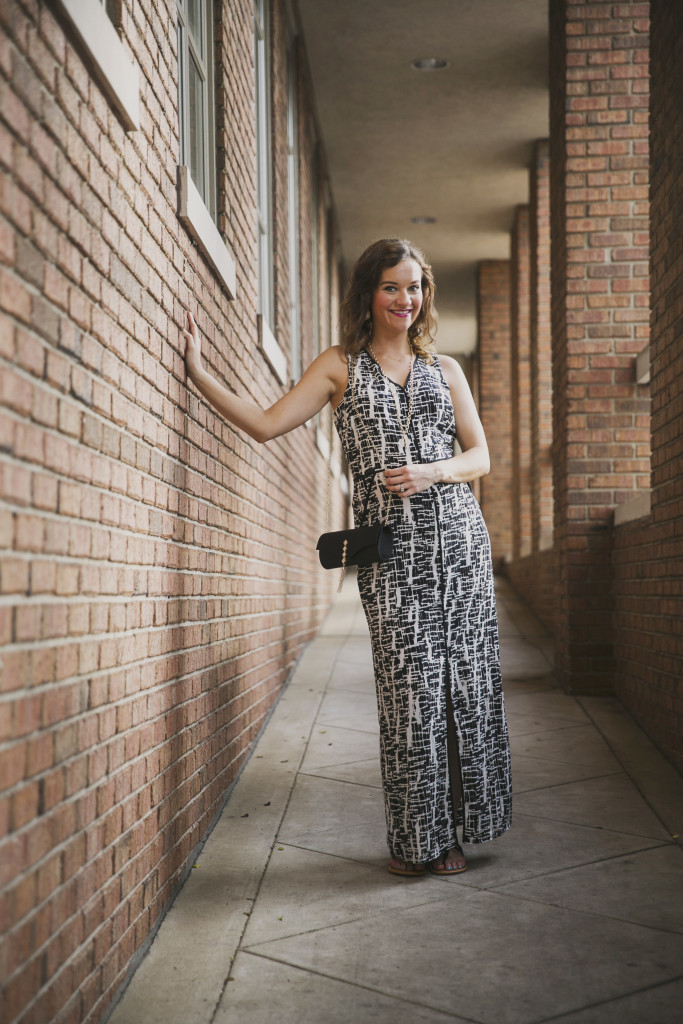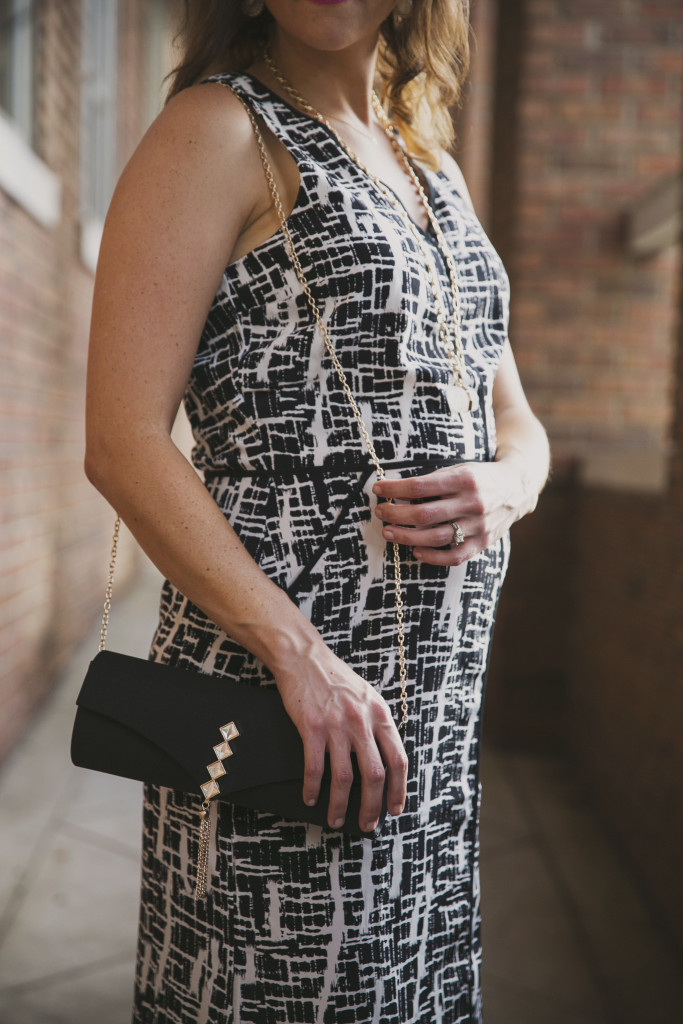 But…if we're looking for something a little more classic, then this outfit is totally the way to go. The silky fabric, the classic dress, the demure black flats, and the trusty black clutch make this dress your southern wedding staple. This fabric is lightweight and breathable, the slit in the middle and the sleeveless shape of this dress make it perfect for staying cool all night long while you dance the night away. I'm a classic wear heels to the wedding and first part of the reception and then throw on my party flats to get down on the dance floor girl.
This look can also be shopped at Outlet Shops of Grand River! I had to buy the dress 2 sizes up to fit the pregnancy bump, yikes. The dress, earrings, and necklace all came from Banana Republic Outlet. The purse and shoes came from Charming Charlie's Outlet…my new go to for affordable accessories!
What is your go-to wedding wear look?
All photos: Jett Walker Photography
Heather Brown helps busy mamas of young littles who are caught in the hustle to find encouragement in their journey to true health, from the inside out, starting with the heart. Read her journey of learning to live a life well-loved
HERE!