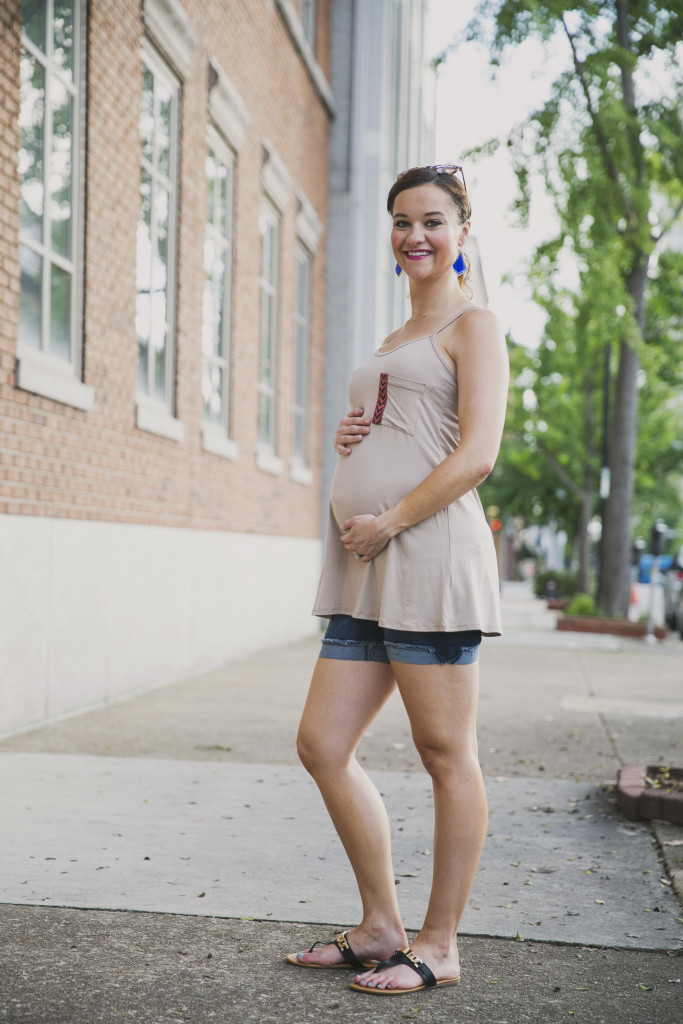 How far along? 26 weeks..ok, so actually I turned 27 weeks today, but I didn't get to hit publish and finish this post last night as I'd hoped. In case you missed my last update, here's my 25 week update.
Maternity clothes? I'm wearing mostly maternity clothes now and the clothes that aren't maternity are longer shirts or dresses. These shorts and the tank are from Pink Blush Maternity and I love the Auburn colored details on the top.
Stretch marks? No.
Other Body Changes: My upper abs feel like I'm wearing an old school electric abdominal exercise belt. They just feel really tight and uncomfortable like they are flexing or numb sometimes. I guess that's my abs getting stretched out? Lovely. (PS If you need Pure Barre pregnancy modifications, I just wrote a whole post on it!)
Sleep: Good.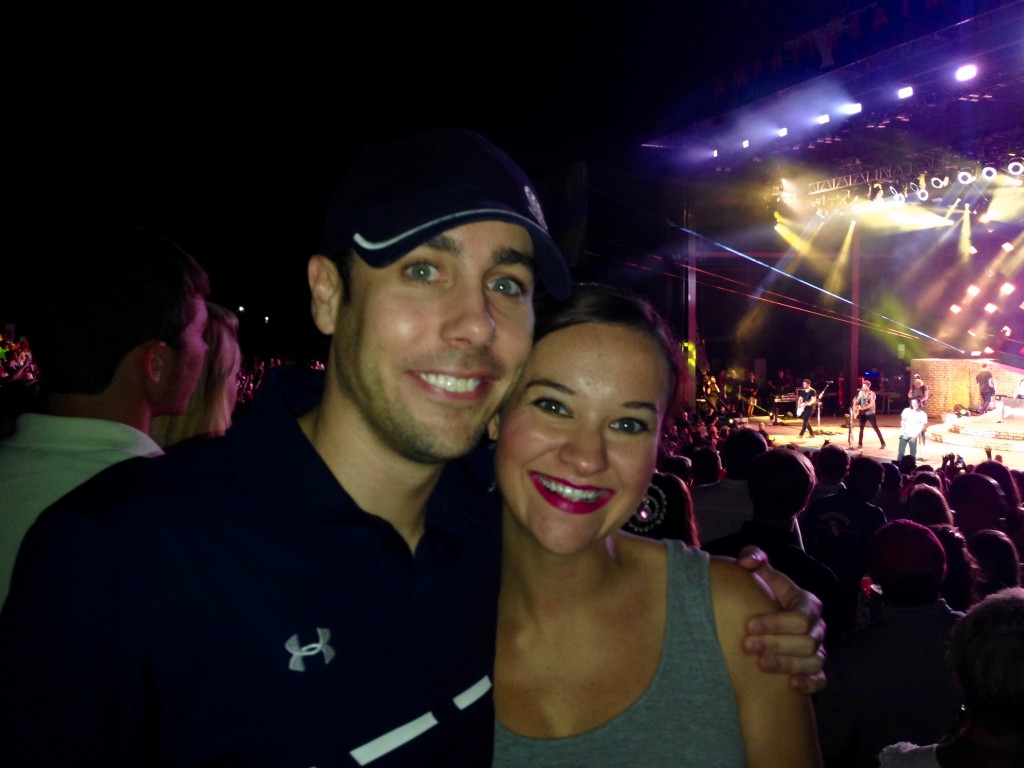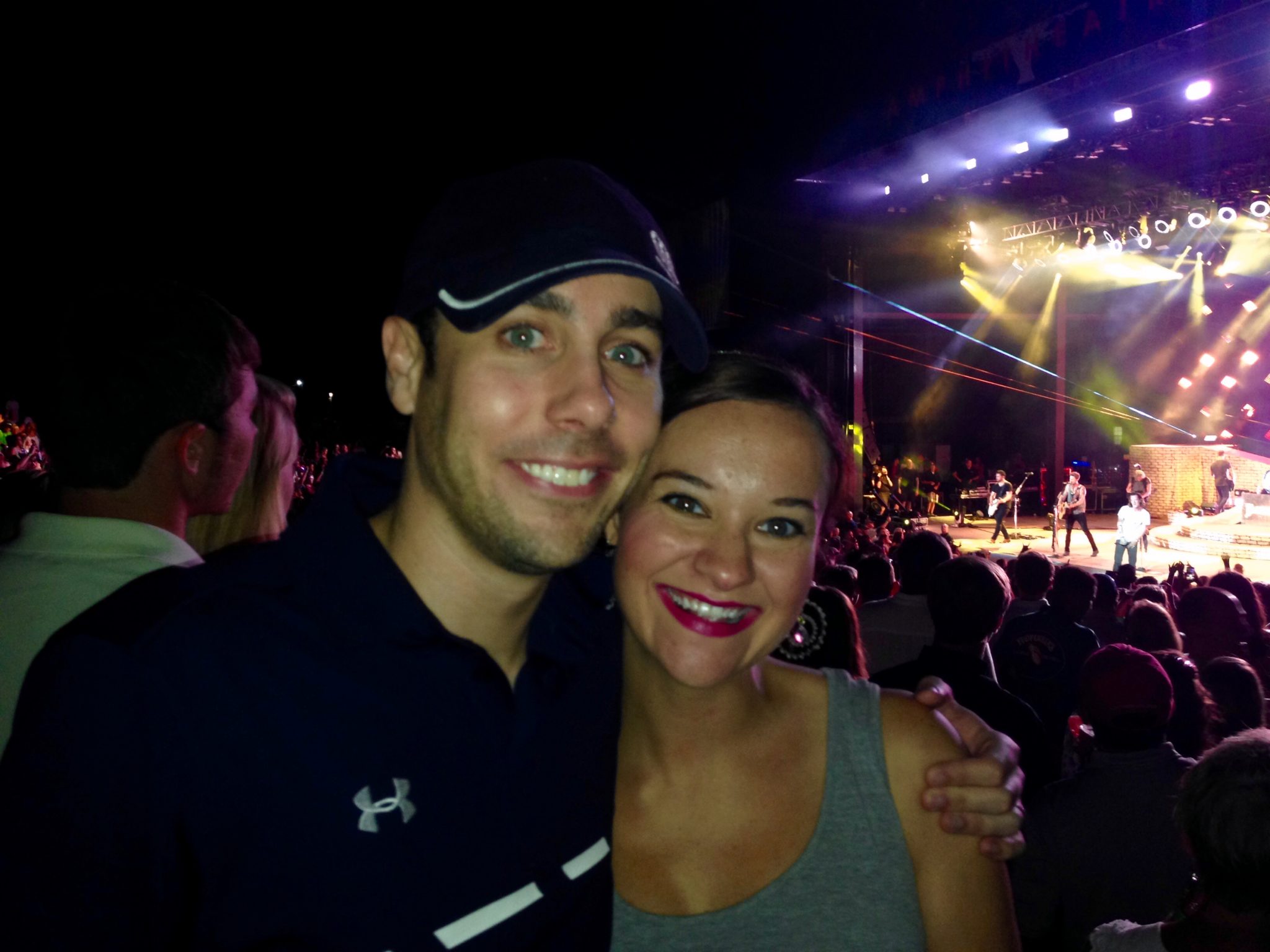 Best moment this week:  Our Uppa Baby Vista stroller got here!!!!!! It's starting to feel more real. And, going to the Florida Georgia line concert on Saturday. We got invited to go by some sweet friends and enjoyed a TOTAL downpour which only added to the atmosphere and dancing.
Miss Anything? Sushi. Going to a girls night tomorrow night at Jinsei and I'm a little bummed my sushi selection is limited.
Movement: Today was the most active I've ever felt Leyton be. I text the hubs from work and told him I think his son is training to be a ninja.
Food cravings: We watched Fed Up (the documentary on Netflix) which is leading to my healthier cravings….greens, smoothies, greek yogurt, and then still the blueberry donuts. I can't make it a week without one…eek.
Anything making you queasy or sick: No

Gender: boy…Leyton Samuel. 
Symptoms: Stomach stretching pains. So tired after the FL GA line concert that I passed up pool time to take a nap! So unlike me.
Belly Button in or out? In, but it feels like it could be a reality that it could pop out now eventually, eek.

Wedding rings on or off? On 

Mood: A little high strung about moving decisions 😉 
Baby is the size of: length of a green onion.

Looking forward to: eMeals is throwing me and a co-worker a baby shower luncheon tomorrow! 
Heather Brown helps busy mamas of young littles who are caught in the hustle to find encouragement in their journey to true health, from the inside out, starting with the heart. Read her journey of learning to live a life well-loved
HERE!