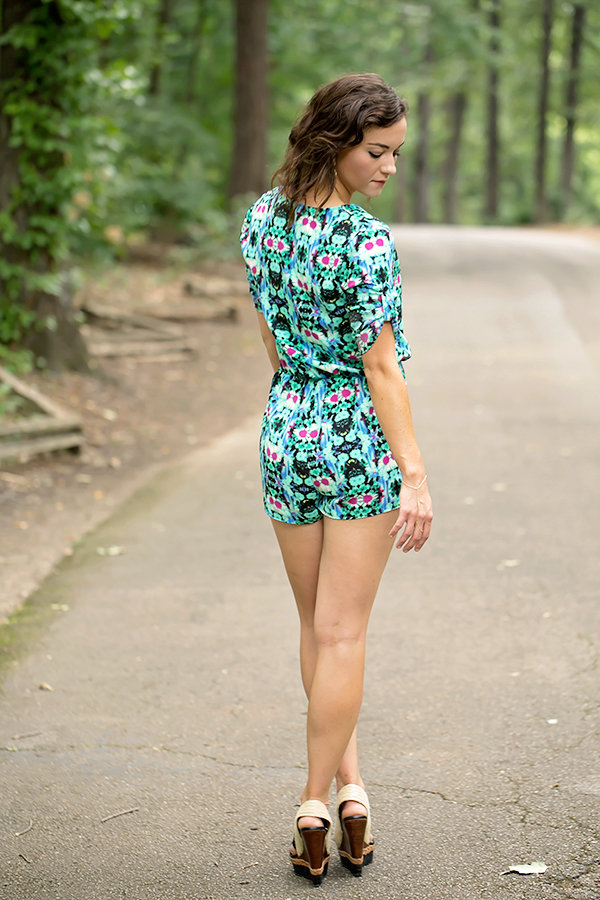 Thanks to The Mint Julep for sponsoring my blog this month and providing this fabulous romper! With their help, I got my first romper!  All the fashion forward Pure Barre girls and fashion bloggers I follow are rubbing off on me.  I am learning that my creative side can be expressed through my style and I am enjoying all the newness that brings. I love wearing this Mint Julep Boutique romper because it's cooling in these Alabama summers and adds a level of comfort that can not be denied.  It's a nice piece to switch things up and embark on something new and different. With the days of fashion rules on matching being thrown out the window, this is a great way to join that movement and mix and match with whatever you feel for the day.  Or you don't have to match it to anything…much like a dress, throw it on and go!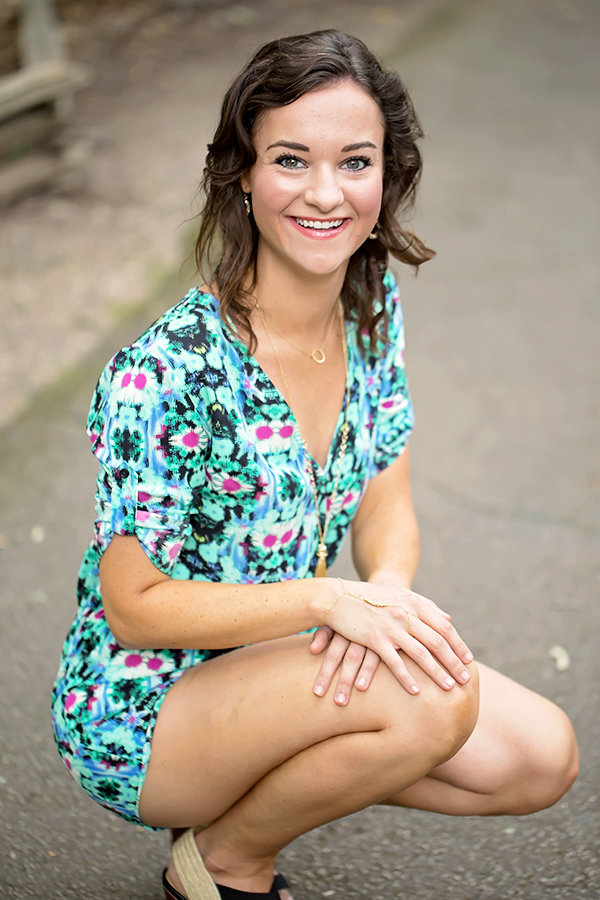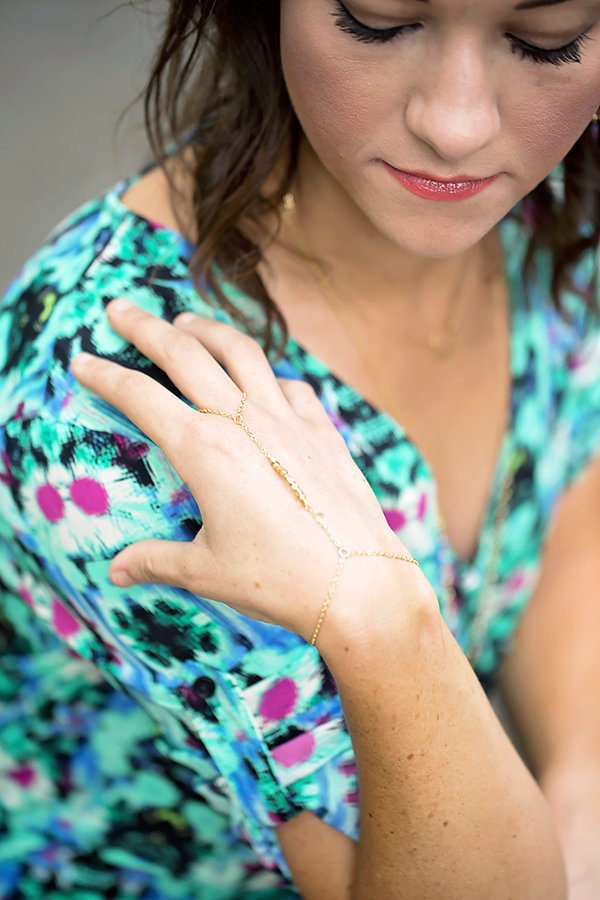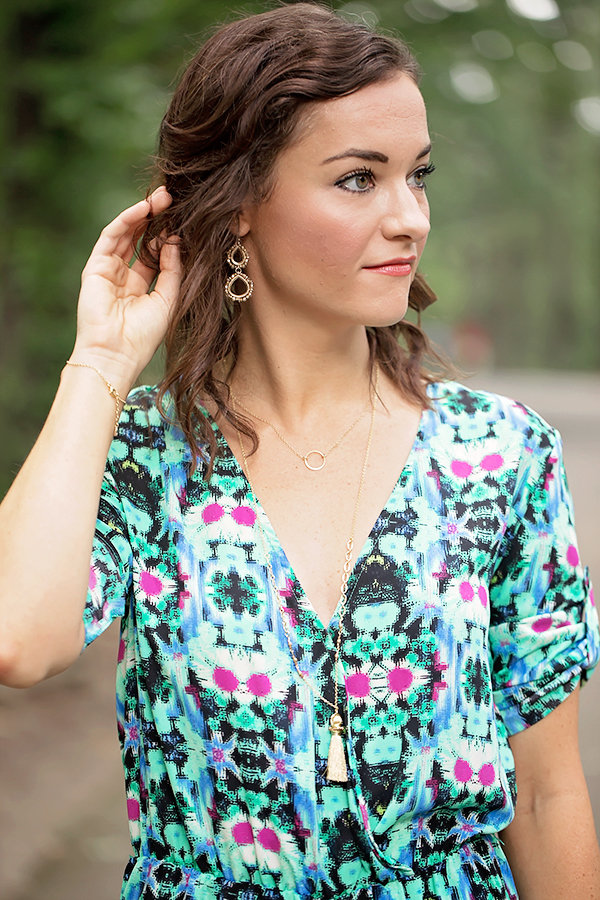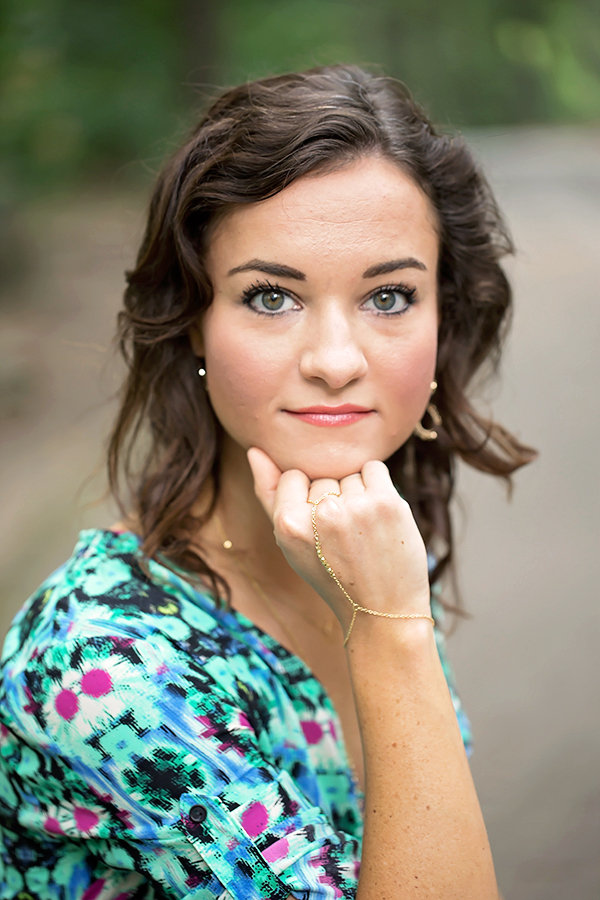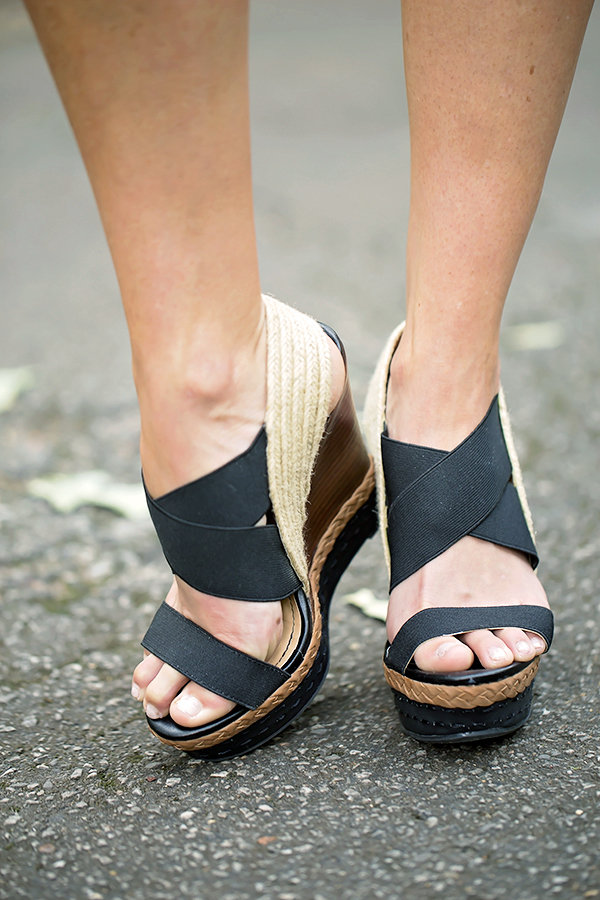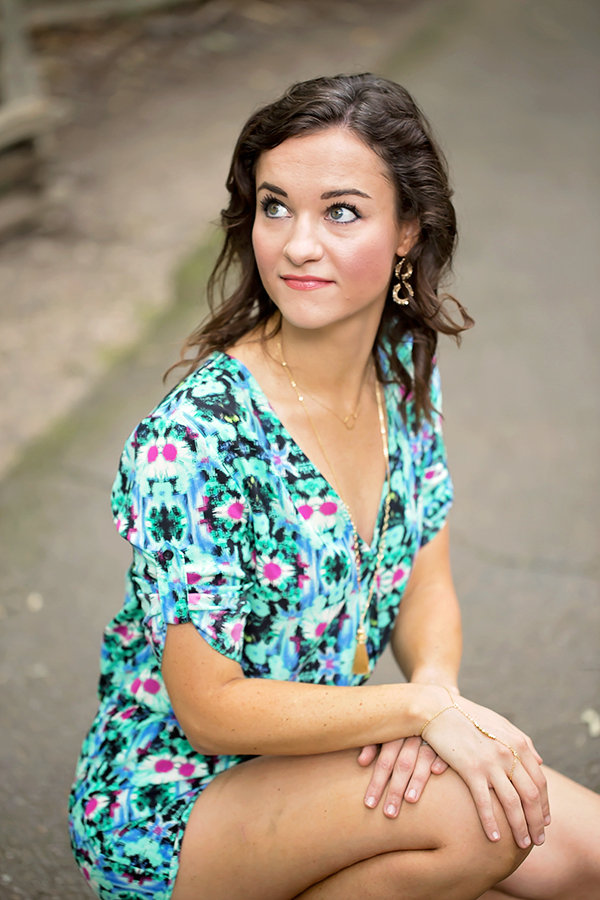 If you're still nervous about rocking the romper, here's a few simple tips to help you wear it well:
1. Have confidence! Just like anything else you wear, your best asset will be how you feel in what you wear and a smile.
2. I found it easy to dress up with neutral wedges like these and to dress it down with some leather flip flops.
3. When it doubt, go for the gold! I kept my accessories in the gold color family to give it a little extra pop. (I'm currently crushing on my new hand chain from Rose Golde but more to come on that later!)
If you haven't checked out The Mint Julep Boutique out of Auburn yet, you must! They have an excellent selection of trendy items for the budgeting fashionista! For instance, this romper was only $39! My favorite thing about this whole outfit though? It's ALL local! That's right, every piece I'm wearing except the shoes was purchased in Alabama. I love how our city and state is really exploding with the local movement.
Do you love rompers yet? If so, how do you like to style yours? If not, what's holding you back?
Shop the look: Romper: The Mint Julep Boutique  | Hand Chain & Long Necklace: Rose Golde | Earrings: Soca | Short Necklace: Clare Mills | Shoes: Just Fab
ALL PHOTOGRAPHY: Magen Davis Photography (I'm excited to partner with Magen Davis for photo shoots. She is a talented wedding photographer but also does corporate and family photography. Make sure you check her out on Facebook!)