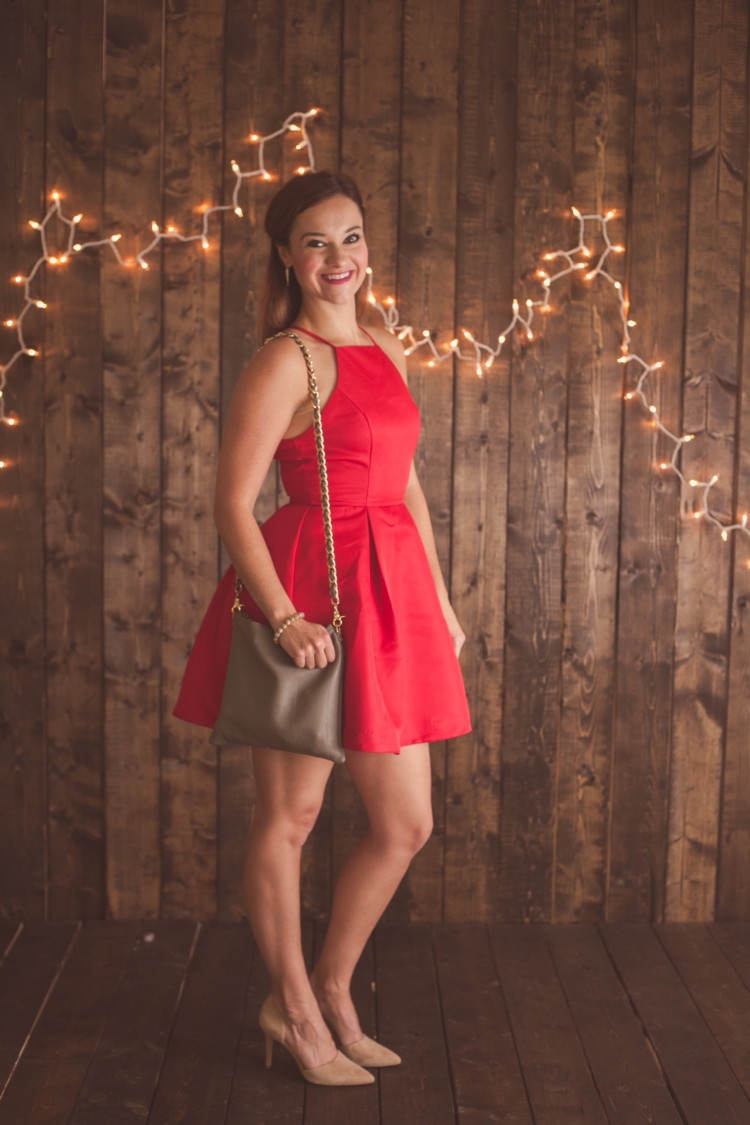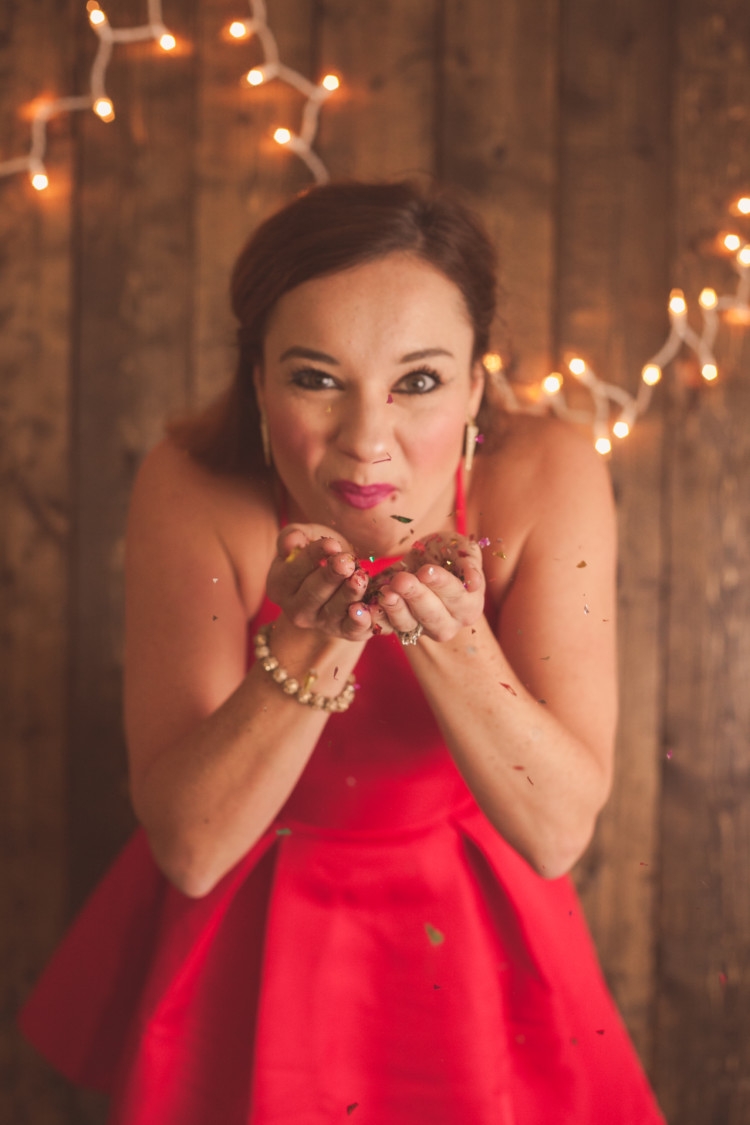 Hey y'all! How was your Christmas? I'm so very sad that it's over but we are still soaking up a few more days with our dried out Christmas tree and enjoying Christmas candles at night, the beautiful lights and leftover food. Leyton's favorite gift he got was a balloon from his great-grandmother of course followed by his new tractor with farm animals. Our favorite gift we gave was a hockey jersey to my dad who would never buy something like that for himself. He gave me my love for hockey and that's probably why I ended up marrying a yankee. 😉 Or at least a small reason why… We love going to go see the Nashville Predators play once each year if we can!
Yesterday we went to church, hosted our family for Christmas, wrapped, made Spinach Pinwheels, and enjoyed family time. Needless to say, we are tired today! Leyton and I are taking it easy today and Eric is at work, so we are doing an easy dinner of crockpot BBQ chicken that I shared on my IG Story if you want to check it out.
It's hard to believe that we have wrapped up Christmas and now are counting down to 2017. In case you've been so manic getting ready for Christmas you haven't even thought about what to wear for NYE, I've found the perfect little red dress that won't break the bank. This beautiful, super flattering red party dress is only about $43! It was originally $54 but if you go HERE to Le Petit Market's IG and comment sold and use the code MLWL you'll get 20% off! Hurry not to get yourself one before they sell out. I've already worn my dress to a wedding, a Christmas party and it will be PERFECT for Valentine's Day and New Year's Eve.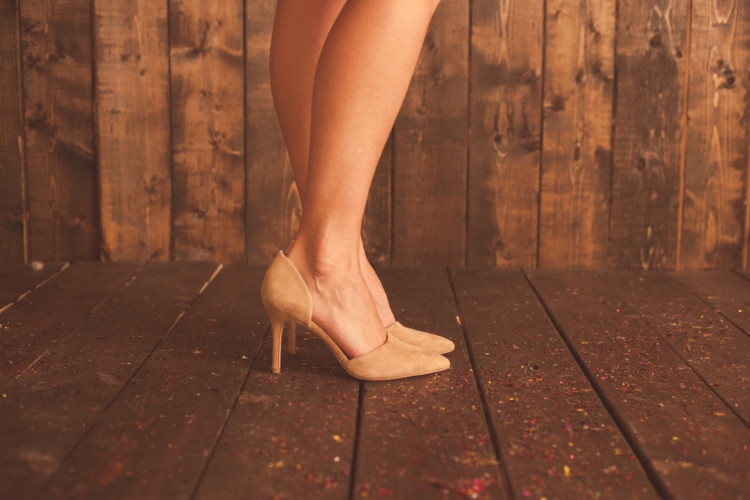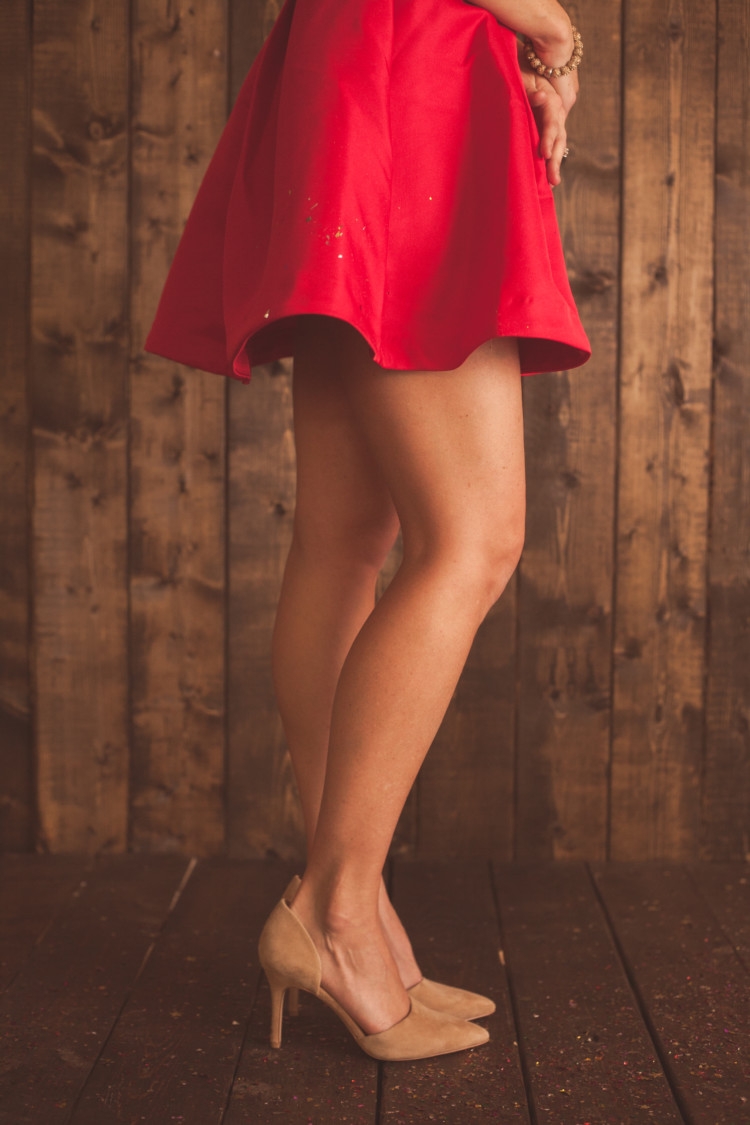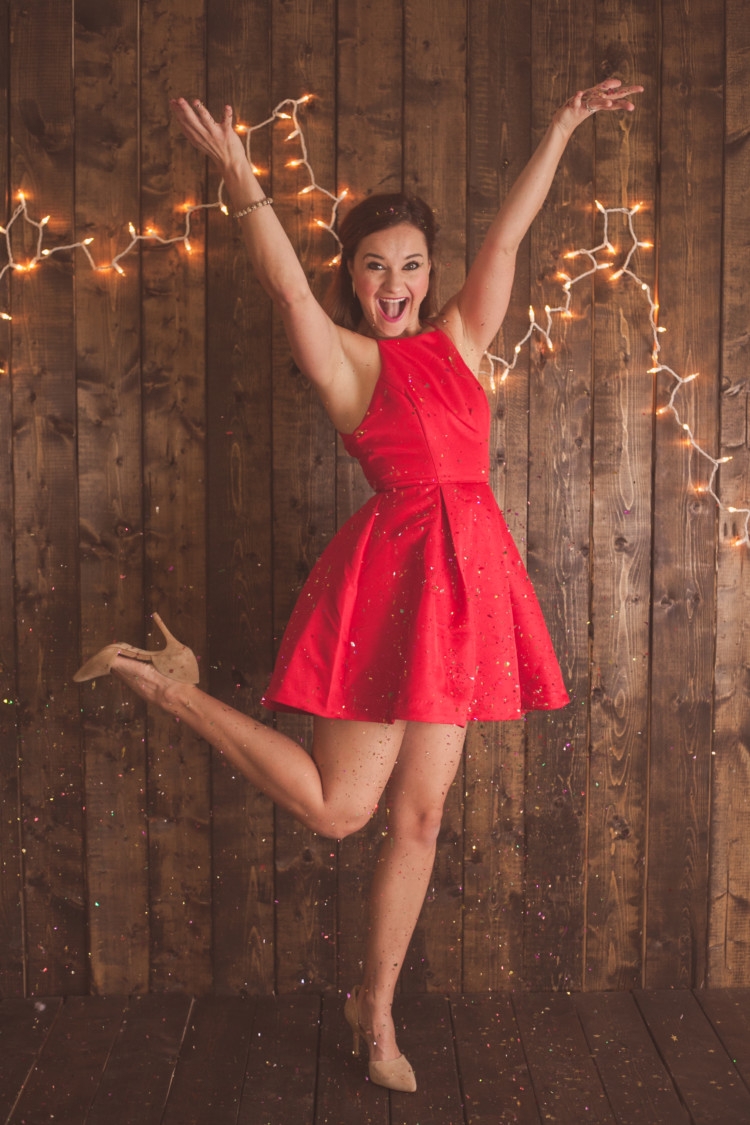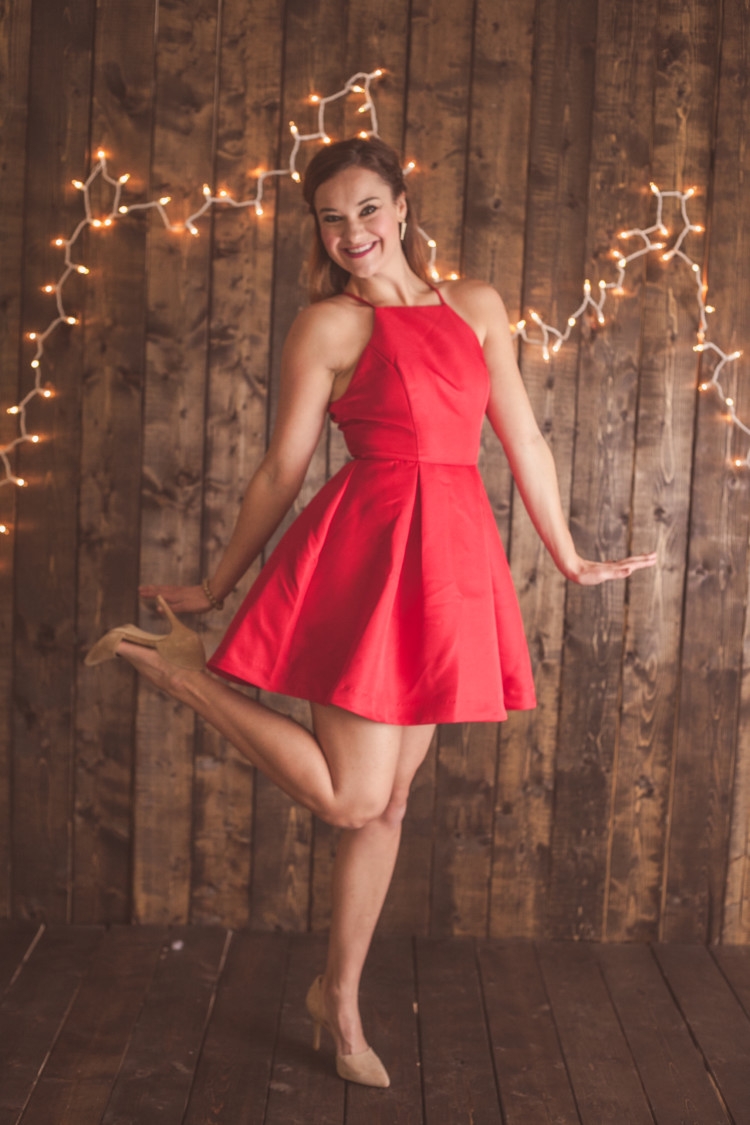 In fact, I had so many of you wanting to know more about this dress when I wore it to the wedding and shared photos on social media, it was hard to wait this long to post it on the blog. 🙂 Do you have a little red party dress in your arsenal? If not, now's the time to get one!
Shop the Look:
Red Party Dress: Le Petit Market Instagram Shop // Shoes: J. Crew Factory // Earrings: Nordstrom (they are having a HUGE sale!) // Purse: K Slade Made
Now tell me about your Christmas. What was your favorite gift you gifted? What was the best moment of your day on Christmas?
Photos via Casey Marie Photography
Heather Brown helps busy mamas of young littles who are caught in the hustle to find encouragement in their journey to true health, from the inside out, starting with the heart. Read her journey of learning to live a life well-loved
HERE!