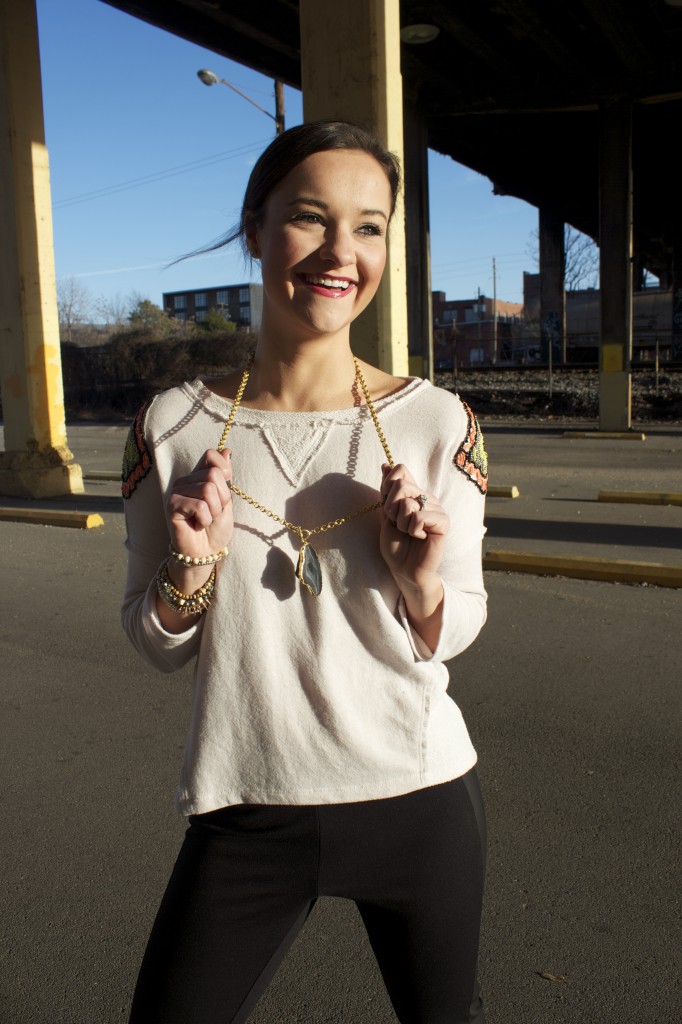 What's your go to everyday wear fashion piece? When the weather's back and forth from cold to warm in the south, it can be tough to find a perfect balance of not too heavy and not too light. My go to piece has to be this Target sweatshirt with beading detail on the side. I'm totally a Target girl and love finding fun fashion ideas for a frugal price! I decided to make this outfit a little more edgy with these rocker shoes, a leather panel on the pants, and let's be honest…the show stealer every time I wear it…this Clare Mills necklace. This necklace is my favorite piece! I dress it up, dress it down and basically wear it every chance I get….as I show here…even with my Target sweatshirt!
Every time I wear this sweatshirt it makes me think of our New Zealand trip since I lived in it so much during our travel days! It's comfy but still looks cute which is exactly my kind of outfit! Just TRY not to be mesmerized by this necklace though. She's a stunner! Check out all of Clare Mills jewelry on her website and start adding to your birthday list!
Finally, the pants in this post are some of my favorite edgy flares! They are slim fit and hug in all the right ways with that awesome leather panel down the side. I don't know that I'm quite ready for a flat out all over leather pant. And honestly? I'm just too hot-natured for them so this is a fun way to hit the trend on just the right note!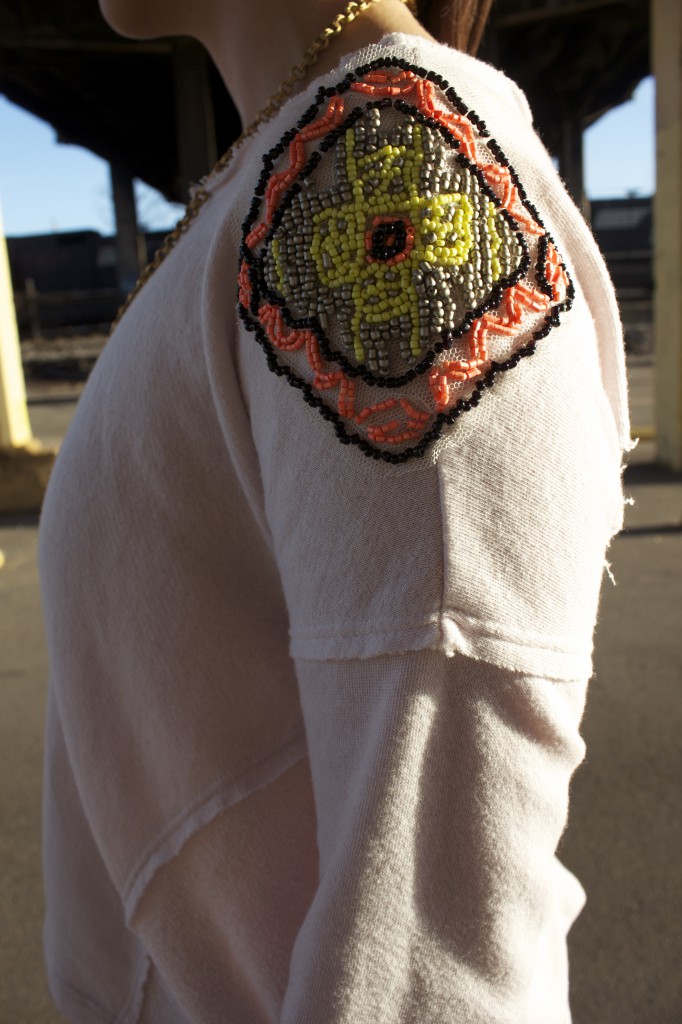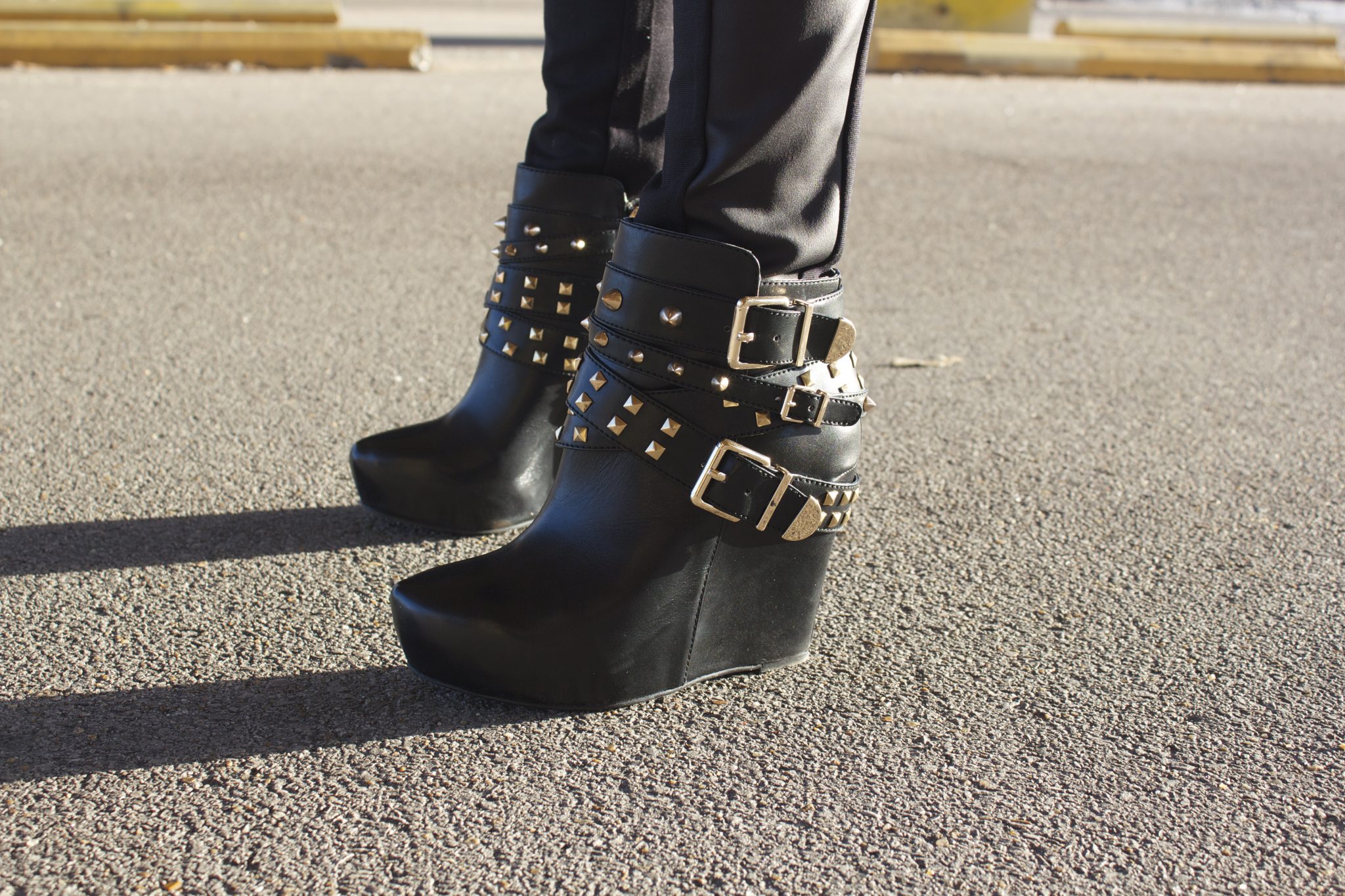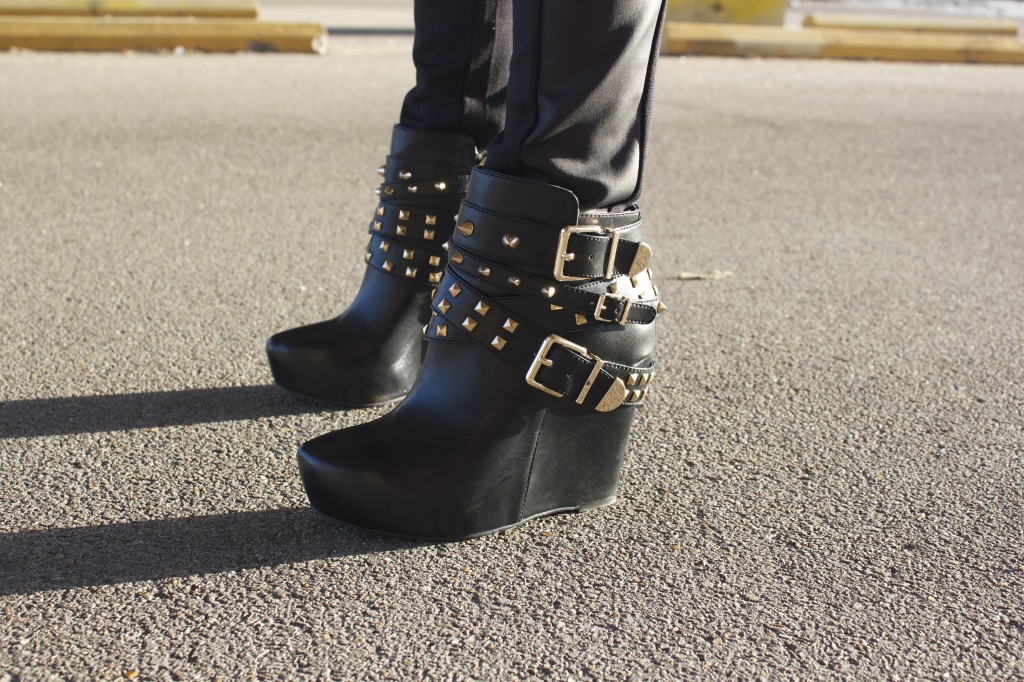 These shoes….fierce right?! They're totally out of my comfort zone but I ADORED them with this outfit. Check Casey's blog Tres Mignonne; she let me borrow these bad boys.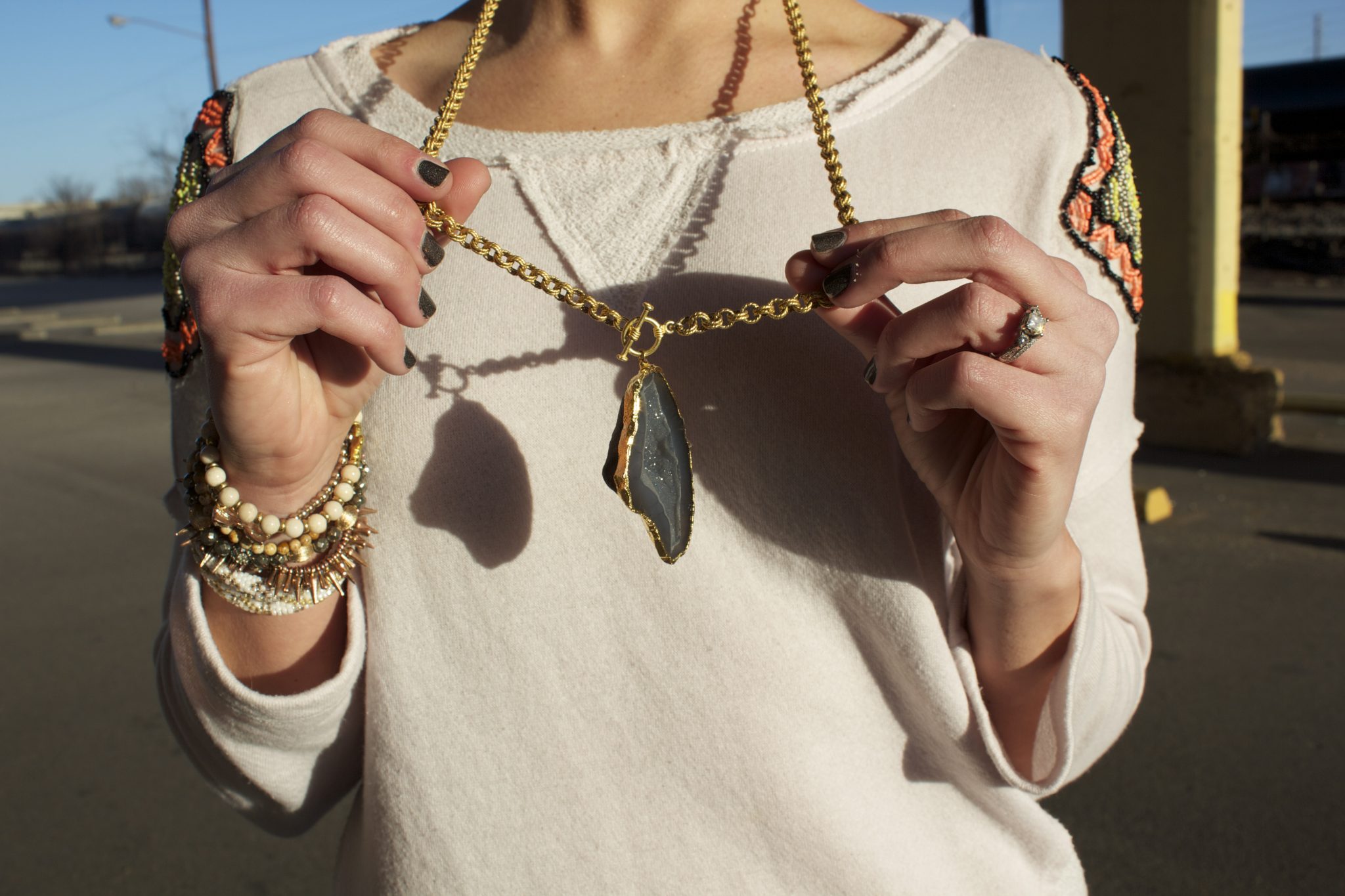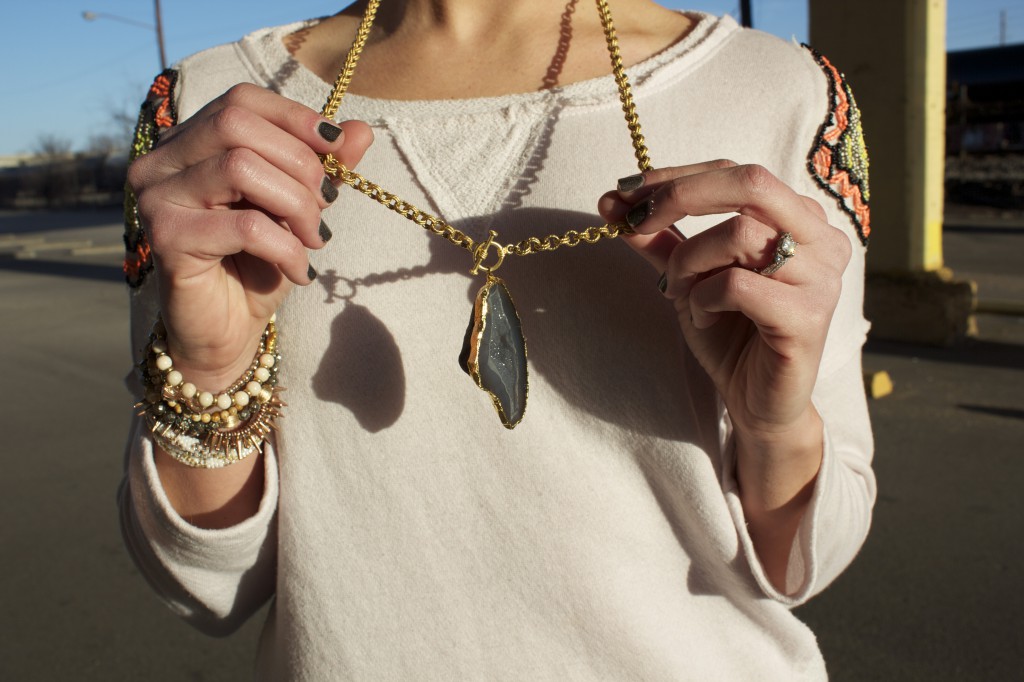 Shop the look: Necklace: Clare Mills l Leather Panel Pants: Express l Sweatshirt: Target High Low Beaded l Shoes: BCBG  from the lovely Casey
What's your go-to outfit when it's cold and then warm like it's been recently in Birmingham?