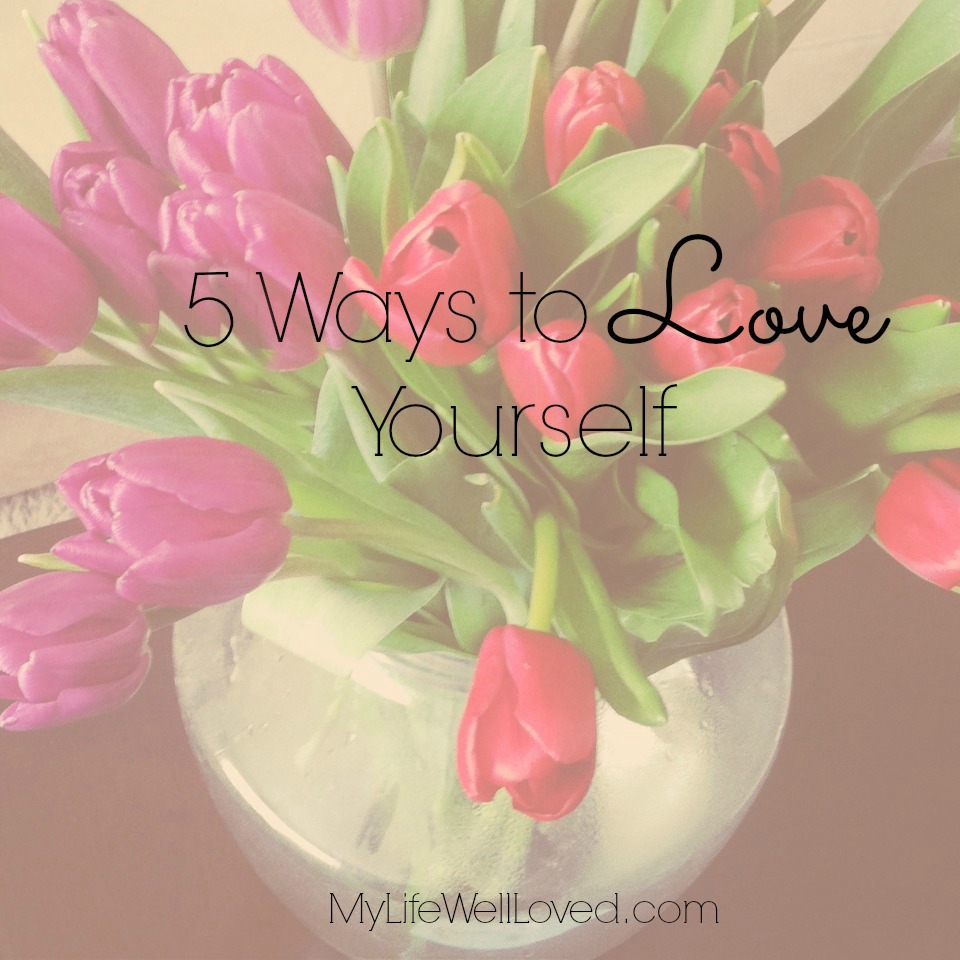 I truly value health. Not just because I want to be skinny or have washboard abs (although that would be nice!) but because I believe the LORD has given me one body and I should take care of it responsibly. Also, my husband and I made a pact before we got married to always look our best for each other. I want to work hard to look good for him and honor him as my husband.
Today, I want to share with you 5 Ways to Love Yourself:
1. Stay Inspired: No one said working out and eating healthy day in and day out was easy. However, when you take care of your body, you are better able to care for those around you including your family and friends. I find lots of inspiring stories, quotes, Bible verses and more that keep me motivated on Pinterest.
2. Invest in Healthy Relationships: Evaluate the relationships around you. Are you putting too much stock in what one fringe friend thinks of you? Is your boyfriend not treating you the way you know he should? Does your friend group tend to talk negatively a lot? It's amazing the type of impact the people around you can have on your attitude. Negativity can be a poison of the mind. Don't take it lightly. Surround yourself with others who value Christ, a healthy lifestyle, and family that help pull you up when you're feeling down or encourage you to go get active with them!
3. Make Healthy Choices a Lifestyle: One of the biggest downfalls I see with a healthy lifestyle is the "diet" mindset. As Americans, we tend to want quick results but then yo-yo right back to our old ways. Think about what you do now to exercise or how you eat. Does it make you feel good? If not, you're the only one who can change it. I've started doing Clean Eating about 85% of the time and I like how sustainable it is long-term. Think about what fits well for your life and those you live with.
4. Pray: Your mental and emotional health is just important as anything else. Praying earnestly for peace of mind, rest in anxiety, and help with decisions can be more helpful than anything else on this list. I hate how it's usually the first thing to go though. I love this quote and have even printed it out to keep near me as a reminder. (See above via Pinterest.)
5. Splurge on Yourself Occasionally: No one expects you to be perfect, except for maybe you. Release yourself from it! When you work hard at your goals and you go out on a date night with your hubs, enjoy that dessert with him! Splurge on getting your nails done, going on a girls night to the movies or whatever you need.
How will you love yourself well this week? I'd love to hear in the comments below!
Heather Brown helps busy mamas of young littles who are caught in the hustle to find encouragement in their journey to true health, from the inside out, starting with the heart. Read her journey of learning to live a life well-loved
HERE!