Clare Mills' jewelry makes me swoon! The first time I went and saw her collection, my eyes couldn't even take in all the beautiful sparkling objects! I walked away with a necklace and some earrings, and a wish list half a mile long. Clare is one of my blog sponsors and she is truly a uniquely talented artist. See below for some of my favorite pieces that showcase beauties like druzy, gold, and many precious stones.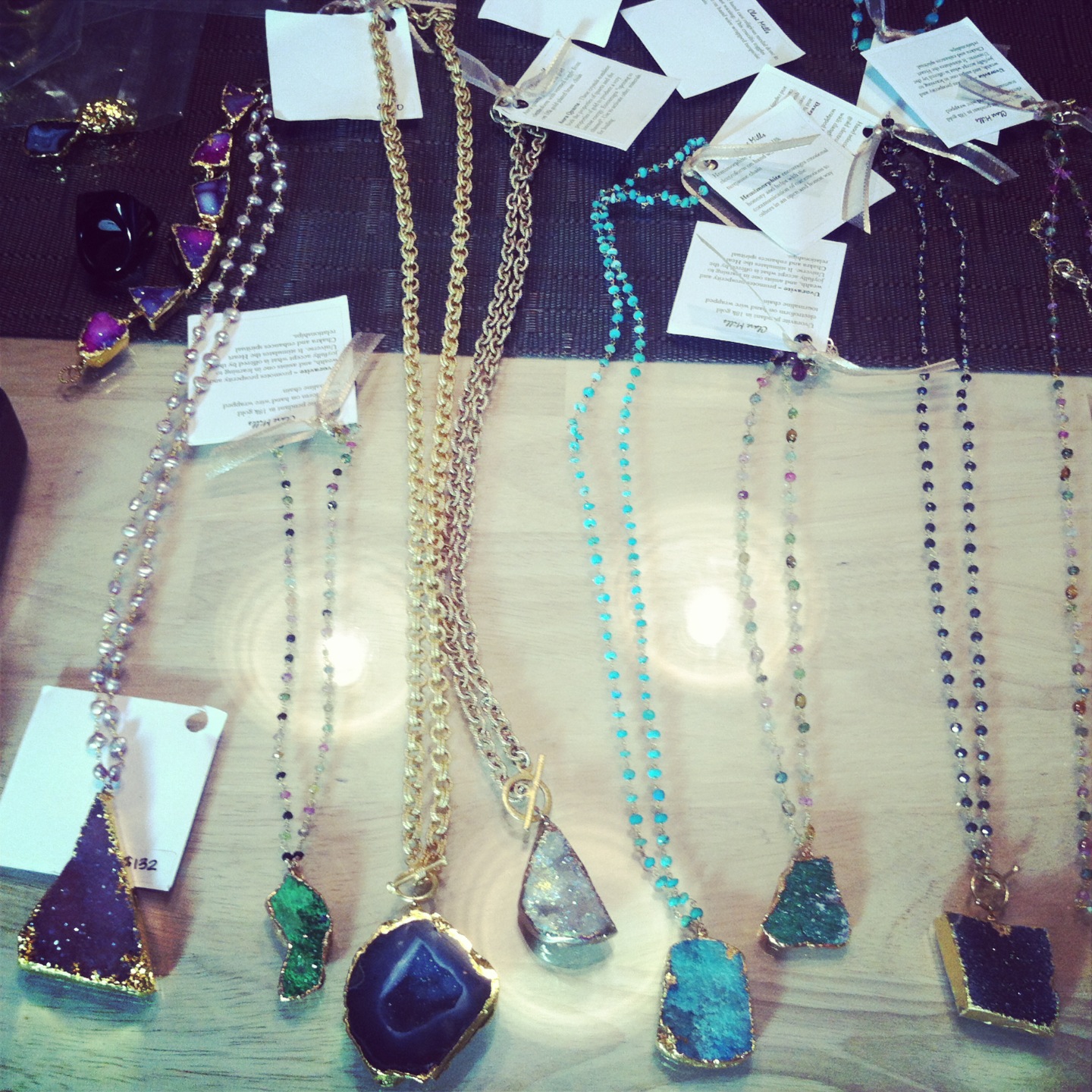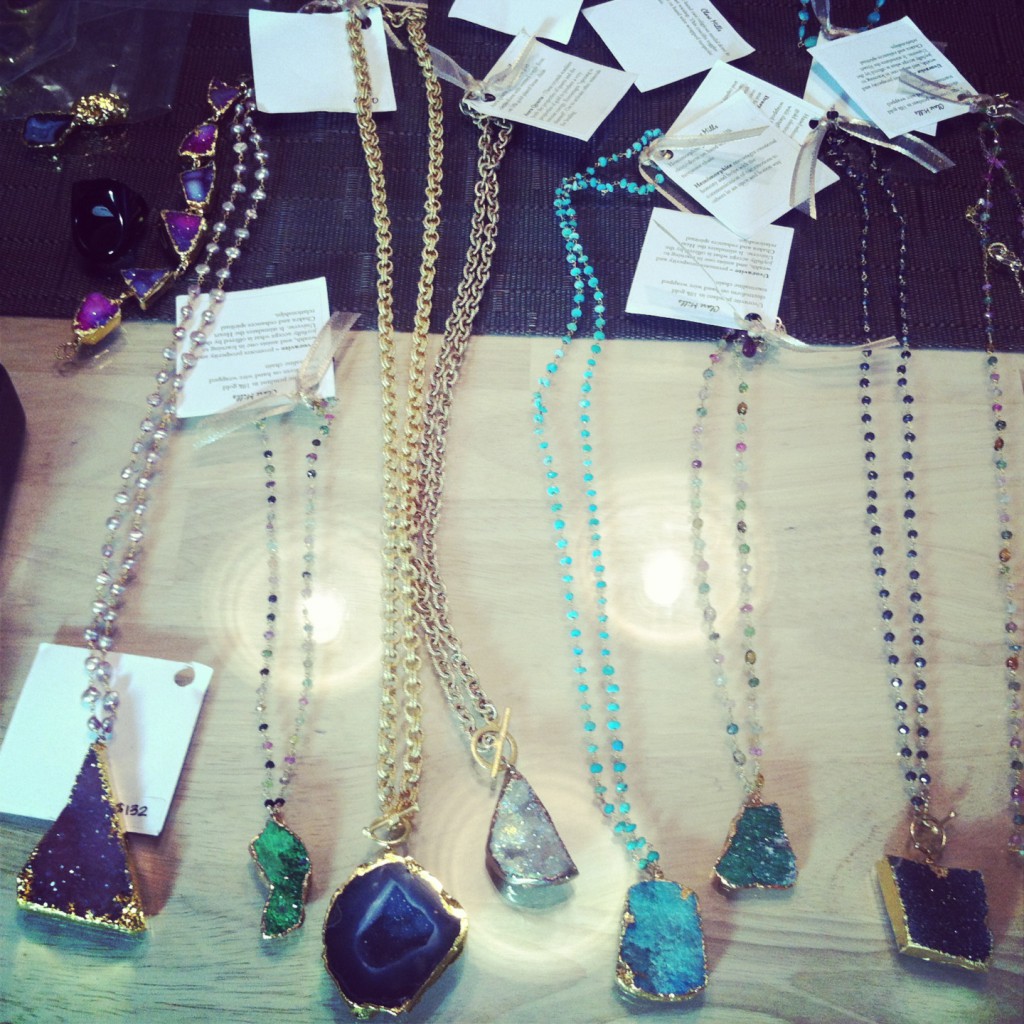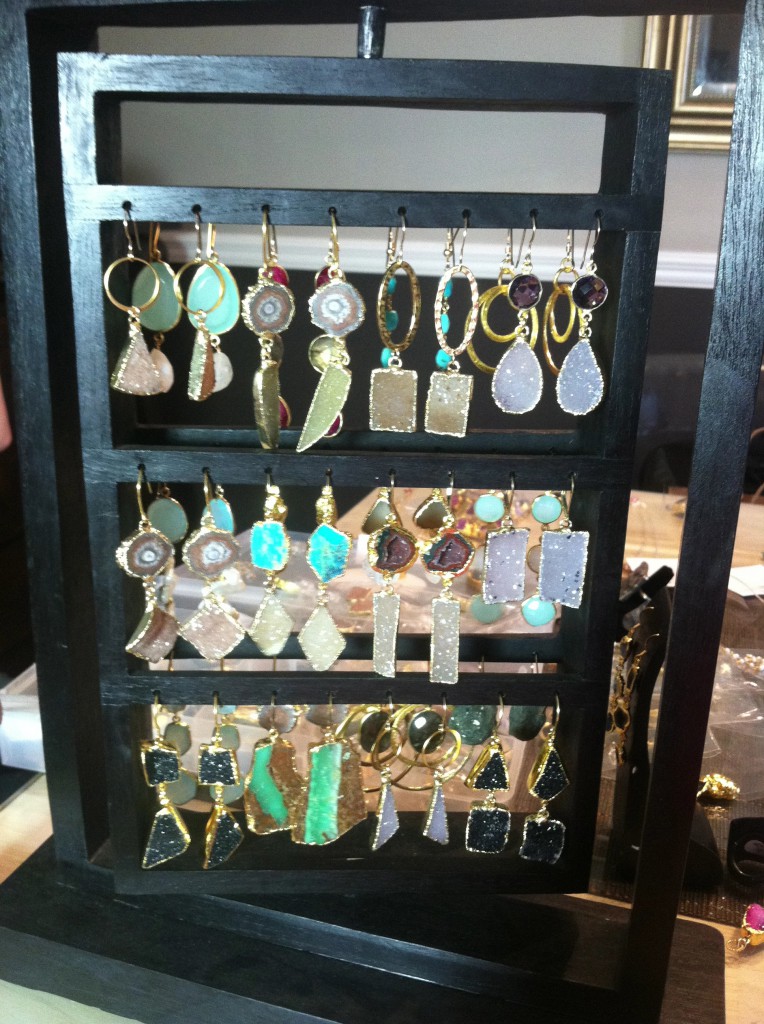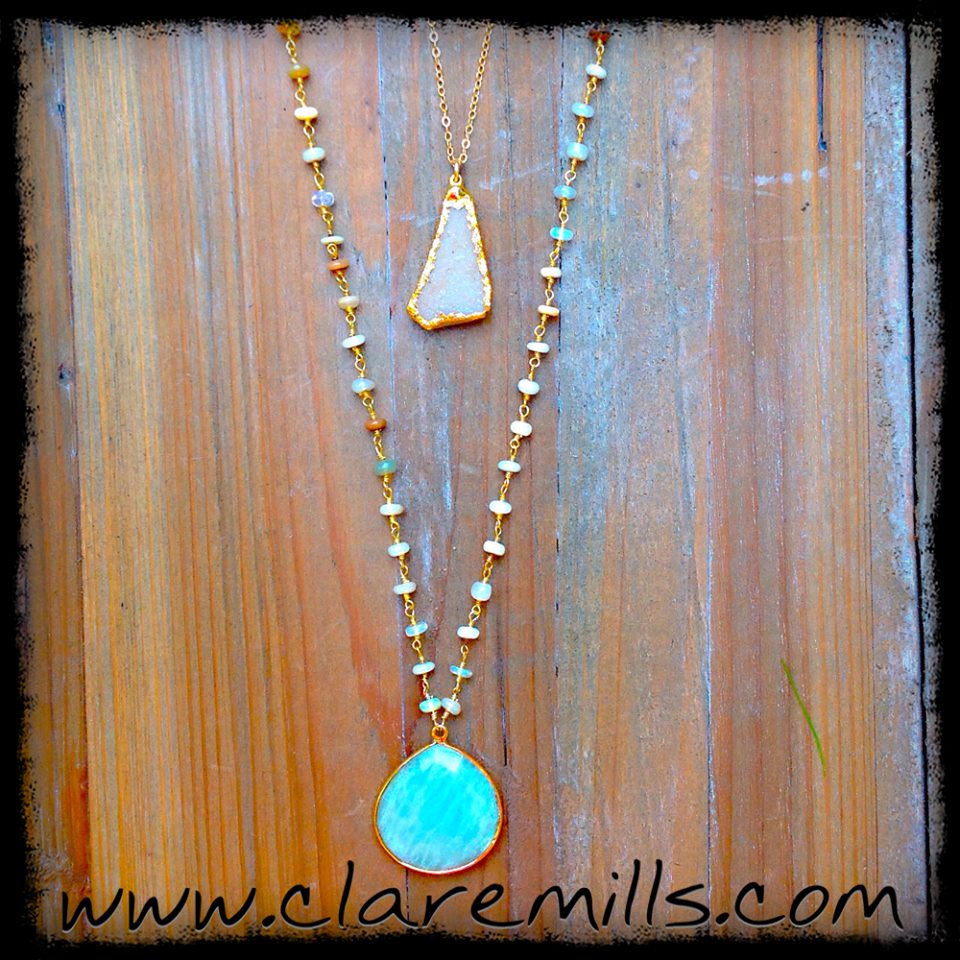 Aren't all her pieces SO pretty?! I got the black and gold earrings on the rack pictured above on the bottom row. I love their classic look. See my friend Katie and I below wearing our favorite Clare Mills' necklaces.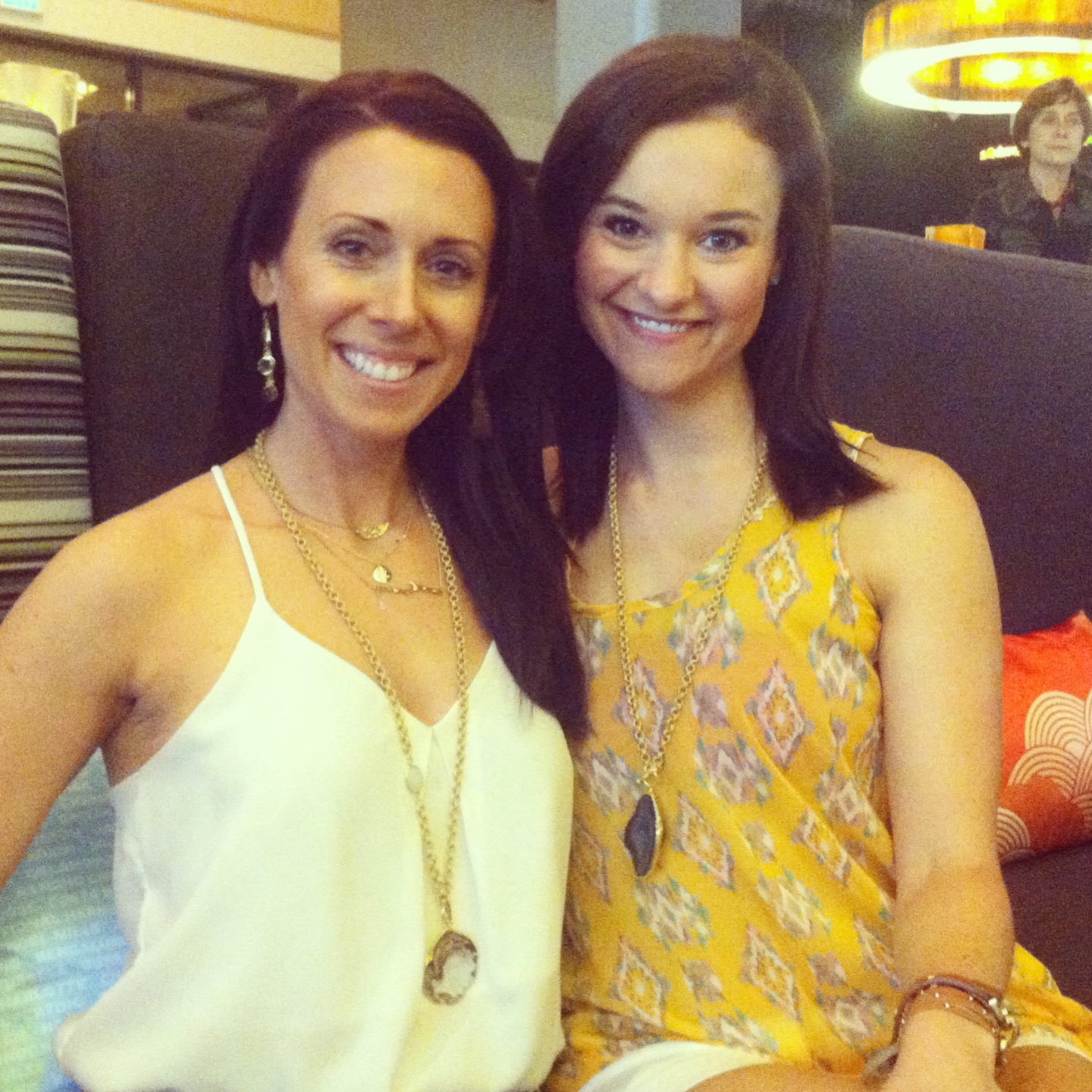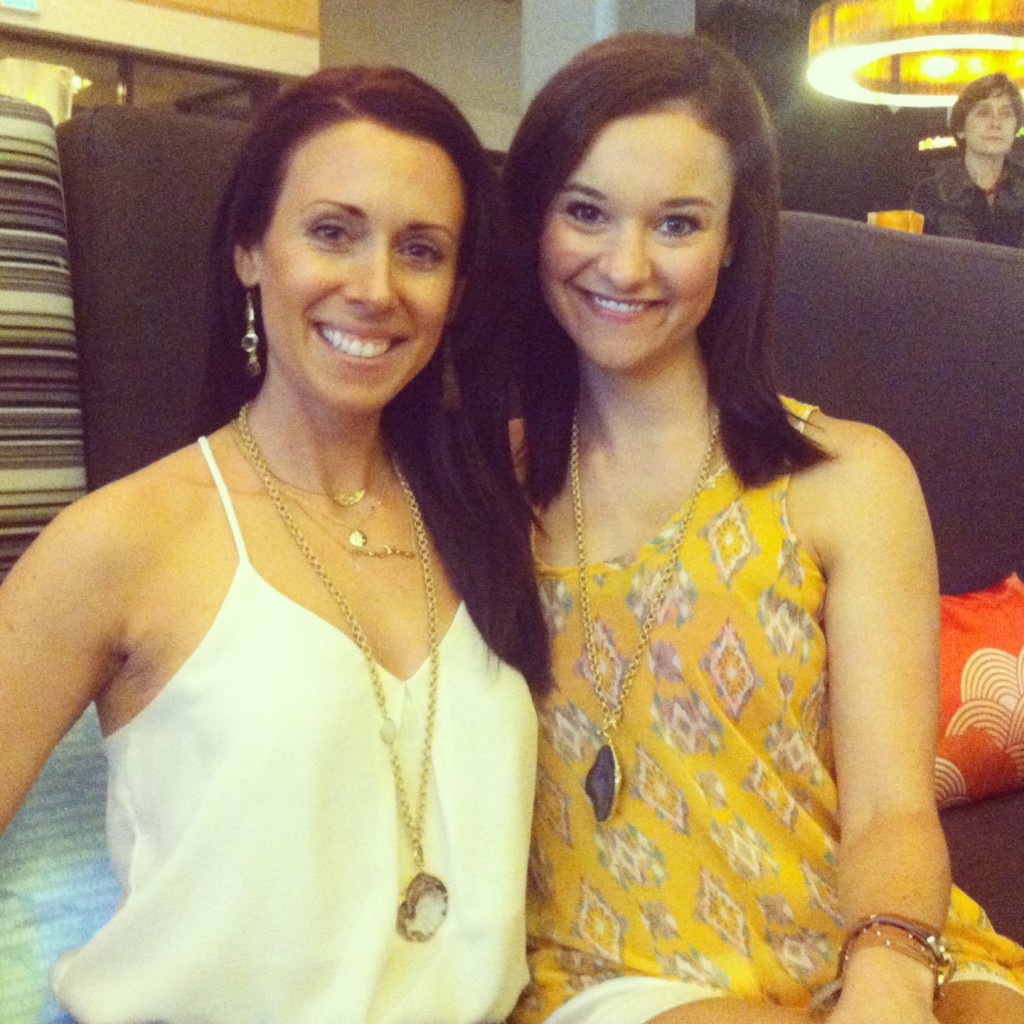 Are you dying for a piece of her gorgeous jewelry now too? Then you should enter to win our Instagram giveaway! Simply go to my IG page on your phone and follow these simple steps for your entry:
1. Follow @ClareBrownMills, @KatieLDickens, & I on IG.
2. Tag 3 friends in a comment on the photo. That's it!
Make sure you go to Clare Mills Jewelry website to add to your Christmas wish list!