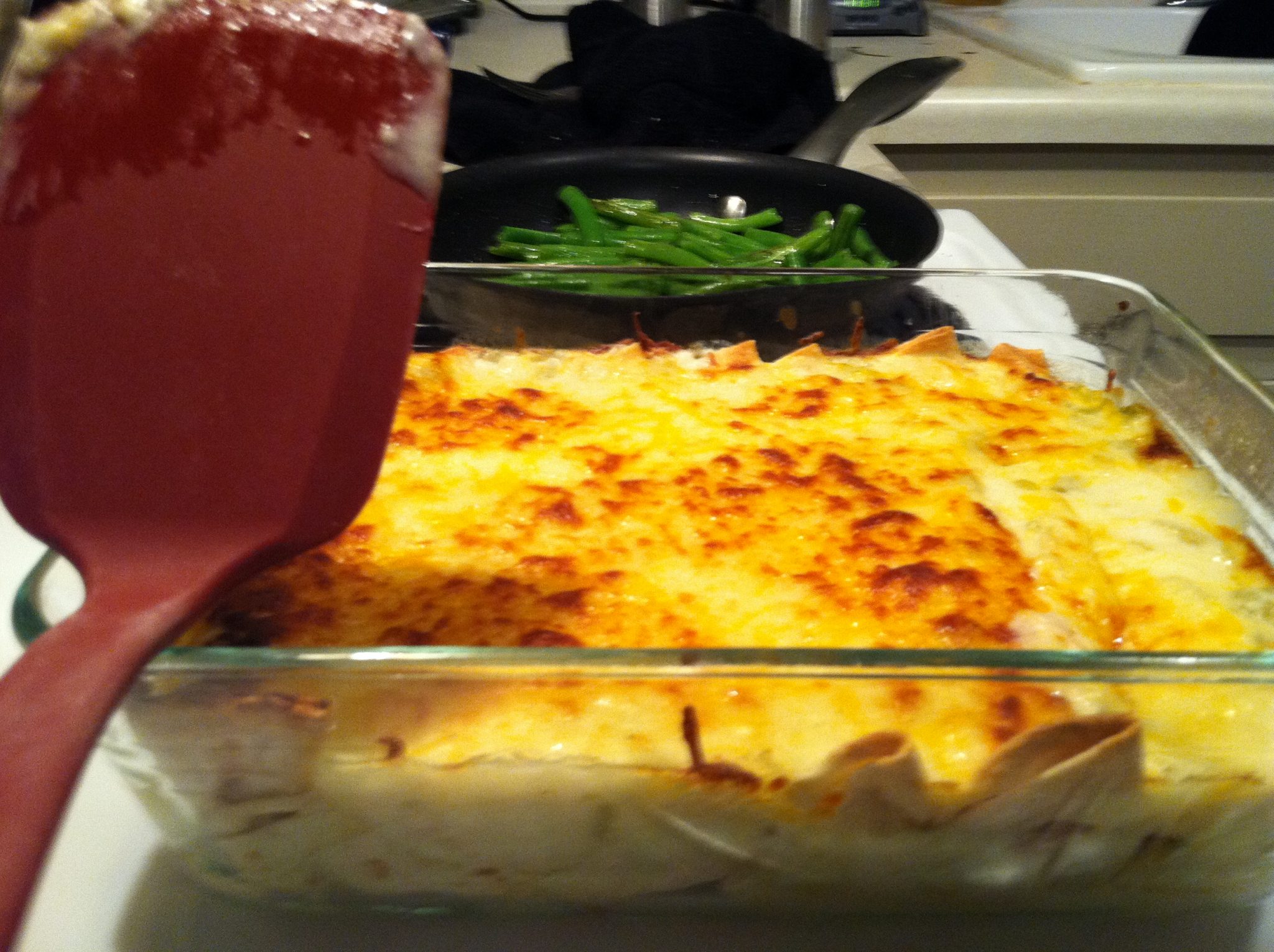 I kept seeing this recipe all over Pinterest for the "Best" white chicken enchiladas and finally decided I need to make it to test it out myself. The recipe came from here & you just simply MUST try them as well.
Chicken Enchiladas with Green Chili Sour Cream Sauce

Ingredients:

10 soft taco shells
2 cups cooked, shredded chicken
2 cups shredded Monterey Jack cheese
3 Tbsp. butter
3 Tbsp. flour
2 cups chicken broth
1 cup sour cream (I used Reduced Fat)
1 (4 oz) can diced green chillies

Directions:

1.  Preheat oven to 350 degrees.  Grease a 9×13 pan
2. Mix chicken and 1 cup cheese.  Roll up in tortillas and place in pan.
3. In a sauce pan, melt butter, stir in flour and cook 1 minute.  Add broth and whisk until smooth.  Heat over medium heat until thick and bubbly.
4. Stir in sour cream and chilies.  Do not bring to boil, you don't want curdled sour cream.
5. Pour over enchiladas and top with remaining cheese.
6. Bake 22 min and then under high broil for 3 min to brown the cheese.
I added salsa on top of mine for an extra kick and poured more of the sauce over the top. We thought this was so good and would definitely repeat this recipe.  In fact, I may have to add it to my menu plan for next week.  Have you tried it? Did you like it?