Shop My Postpartum Outfit Here: Pajamas-Similar // Slippers-Similar // Sofa
Thank you to Soma for partnering with me on this post!
Vanishing Edge underwear which you guys recommended as the best underwear to wear for no lines when working out!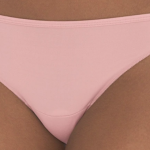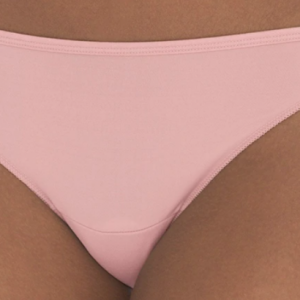 When packing your hospital bag, it's hard to know what you will feel like wearing after baby. Regardless of the season or climate, one thing is for sure – you most definitely want to feel comfortable! Even as you adjust to life at home with your new little one, the need for comfort remains priority but the desire to feel confident and pulled together becomes a necessity too!
The postpartum journey can be hard on your self-image and sometimes feeling comfortable and confident in what we are wearing on the outside can help us to feel a little more "normal" on the inside. Putting together a postpartum outfit can be discouraging when nothing fits like it used to and your body is in the recovery phase from pregnancy and birth.
When I brought Finn home from the hospital, I chose to keep it simple with leggings, a nursing tank (shop all my favorites HERE), and cozy cardigan. Even though it was blazing hot in August, this is what felt comfortable to me and seemed practical! After a few weeks at home, I discovered Soma's Cool Nights Pajamas and y'all, they are SO comfy and perfect for postpartum! I wish I had them during my stay at the hospital!



The Cool Nights fabric is exactly what it sounds like – fabric that ALWAYS feels cool against your skin. Say goodbye to the postpartum night sweats! The button-down top is functional for nursing baby throughout the day and night. I love how soft and stretchy the fabric feels as well as all the different colors and patterns. I went with this bold cranberry floral print which is sold out but I am loving this stripe set! While these are great for postpartum mamas, they would make the perfect gift for your mom, sister, bestie, mother-in-law, the list goes on and on!
Postpartum Outfit Ideas from Soma:
Aside from all the postpartum outfit options, Soma also has the best intimates selection with every type of underwear and bra imaginable to feel comfortable postpartum. They even have nursing bras! If you are looking to shop those, I've included a few below!
Nursing Bras from Soma:
Another item I can't live without this time around postpartum include slippers! I am loving my wrap cardigan I snagged from the Nordstrom Anniversary Sale that doubles as a nursing cover,here is a dupe . Of course, I am living in athleisure anytime I have to leave the house and a few favorites include my Beyond Yoga maternity leggings, Onzie tank, and K. Deer Leggings! Whether I am lounging around the house with the boys or out and about, I try to wear a pair of simple stud earrings and my everyday necklaces to make me feel a little more put together! If you missed my Postpartum Must Haves post, make sure to check it out here!

Your Favorite Postpartum Outfit Ideas:
@kpjohnson4 – Yoga pants round 1 and a GAP dress that was nursing friendly round 2!
@littlegreenpear – I wore home a stretchy black maternity dress and legging. Comfy, still cute, and accommodated the bump you still bring home!
@erinandrews – Wore a nursing tank and comfortable sweater. I brought leggings to wear home but wasn't expecting a csection and ended up wearing loose loose loose pajama pants because of my swollen legs and incision from surgery!
@em_lee_ann – Tank & Leggings
@katieellen218 – Maxi dress!
@klhewell – I wore one of those Old Navy swing dresses. Black of course (take all slimming effects I can get) and a thin open front cardi.
@jasminet01 – I wore maternity leggings and a flowy piko shirt. Very comfy!
@ky.yanow – Loose fitting non-maternity maxi that also supported bump during pregnancy and nursing bra because what else!
@brvickers11 – I wore black leggings and a t-shirt, nothing fancy
@sbnorrell1 – I wore black joggers from Target. So comfy!
@thenaptimefoodie – I wore my comfiest maternity jeggings and a plaid button up short from Old Navy.
@mdukart610 – Comfy lounge pants, nursing shirt, and a zip up sweatshirt.
@jaclynreb – maternity leggings lol
@bamaworkingmom – Black yoga pants, nursing tank, and a baby blue cardigan.
@love_alwayscarol – maxi dress, comfy cardigan, and slippers was definitely too sore and swollen for anything else lol
@mrsbbigs – Yoga pants, flip flops and a v neck tee
Fellow mamas, I am here to tell you that you are BEAUTIFUL and our bodies perform miracles when we deliver babies. I hope this post helps you find comfy postpartum outfit ideas to help you feel confident during your 4th trimester! What was your go-to postpartum outfit after baby? Be sure to let me know below AND tag a new mom in the comments to share this post with her! <3
Pin the Postpartum Outfit Ideas for Later!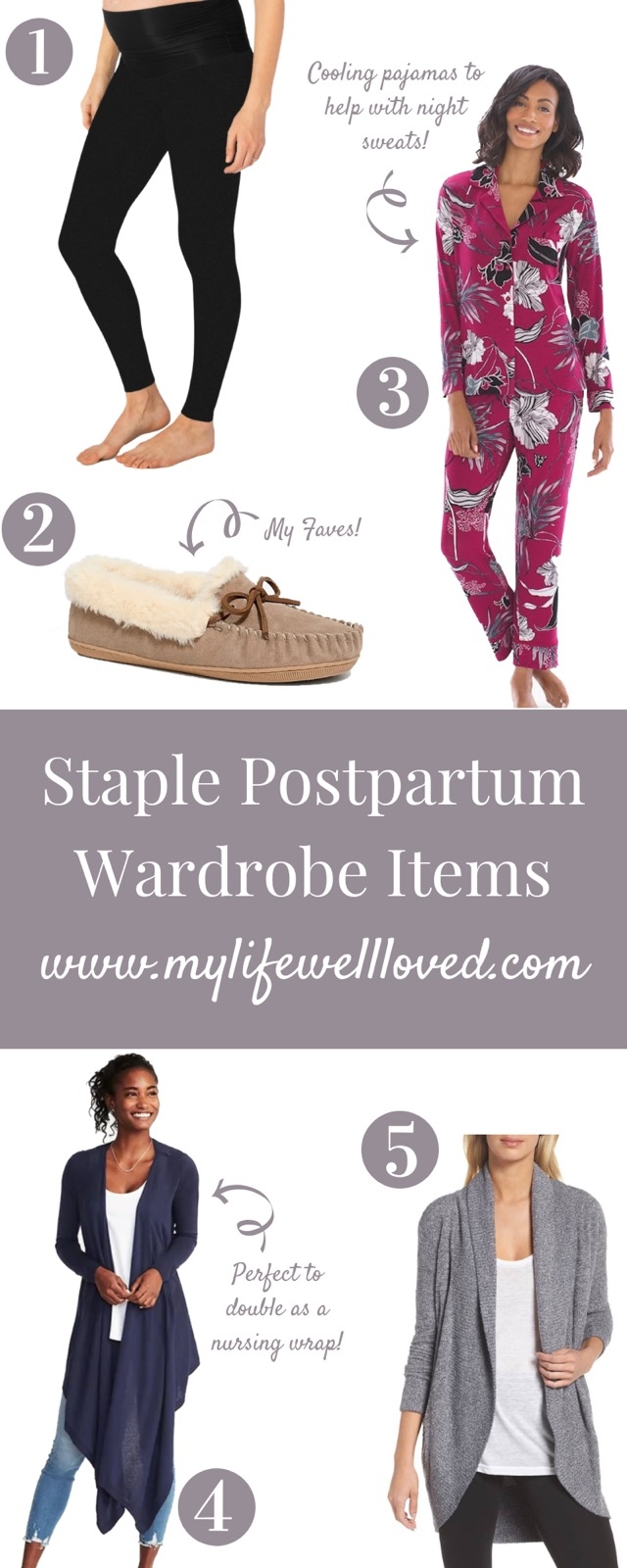 Heather Brown helps busy mamas of young littles who are caught in the hustle to find encouragement in their journey to true health, from the inside out, starting with the heart. Read her journey of learning to live a life well-loved
HERE!