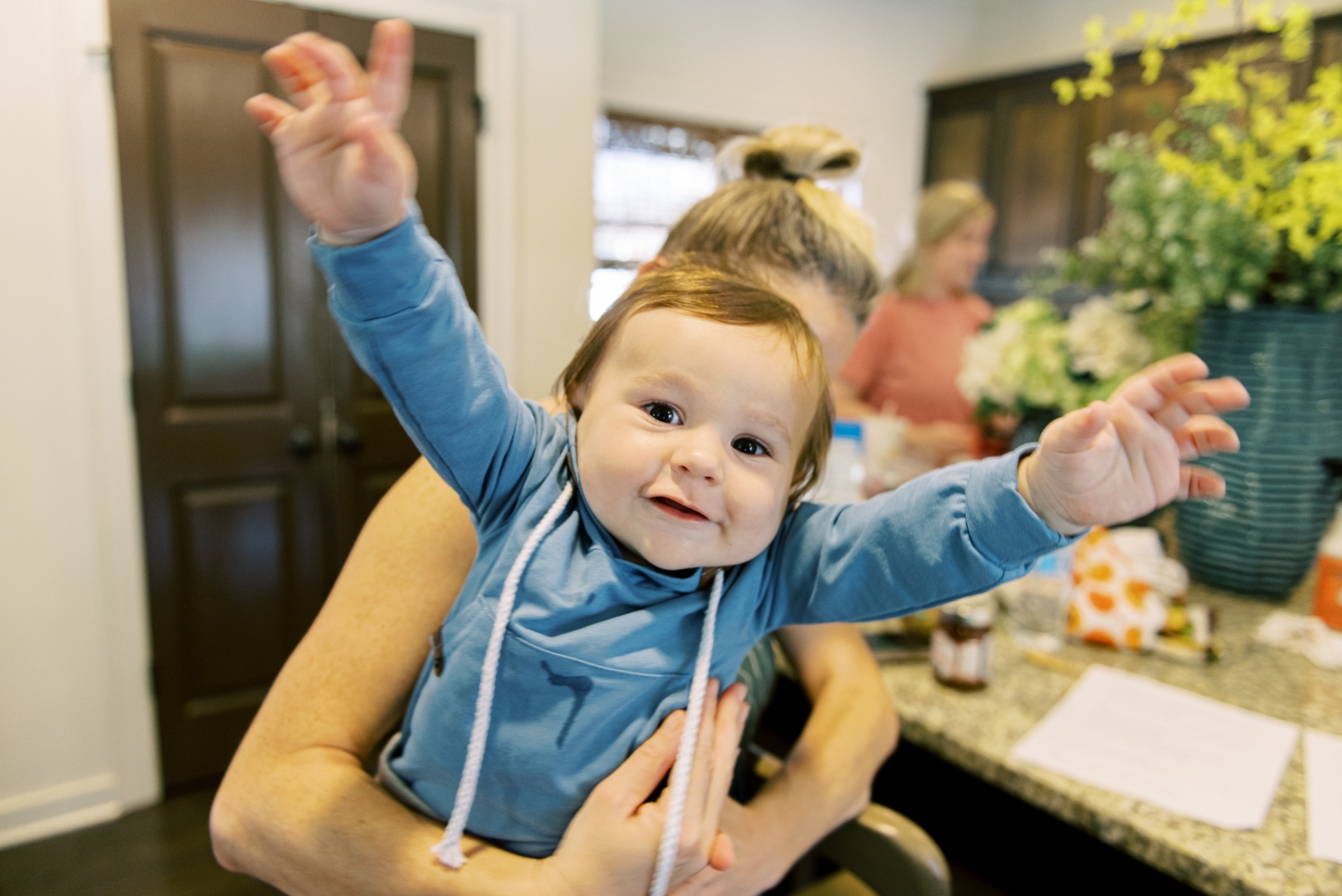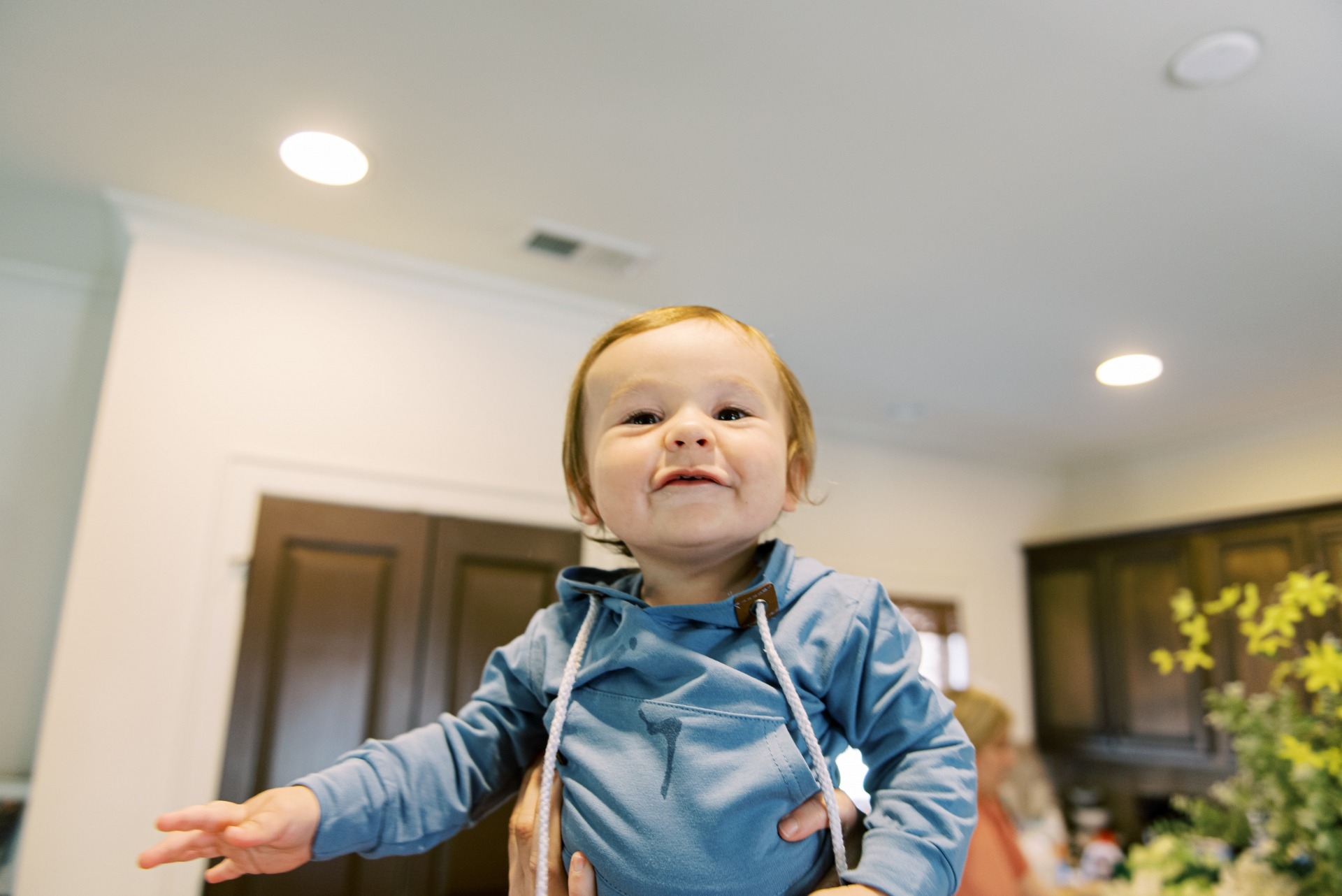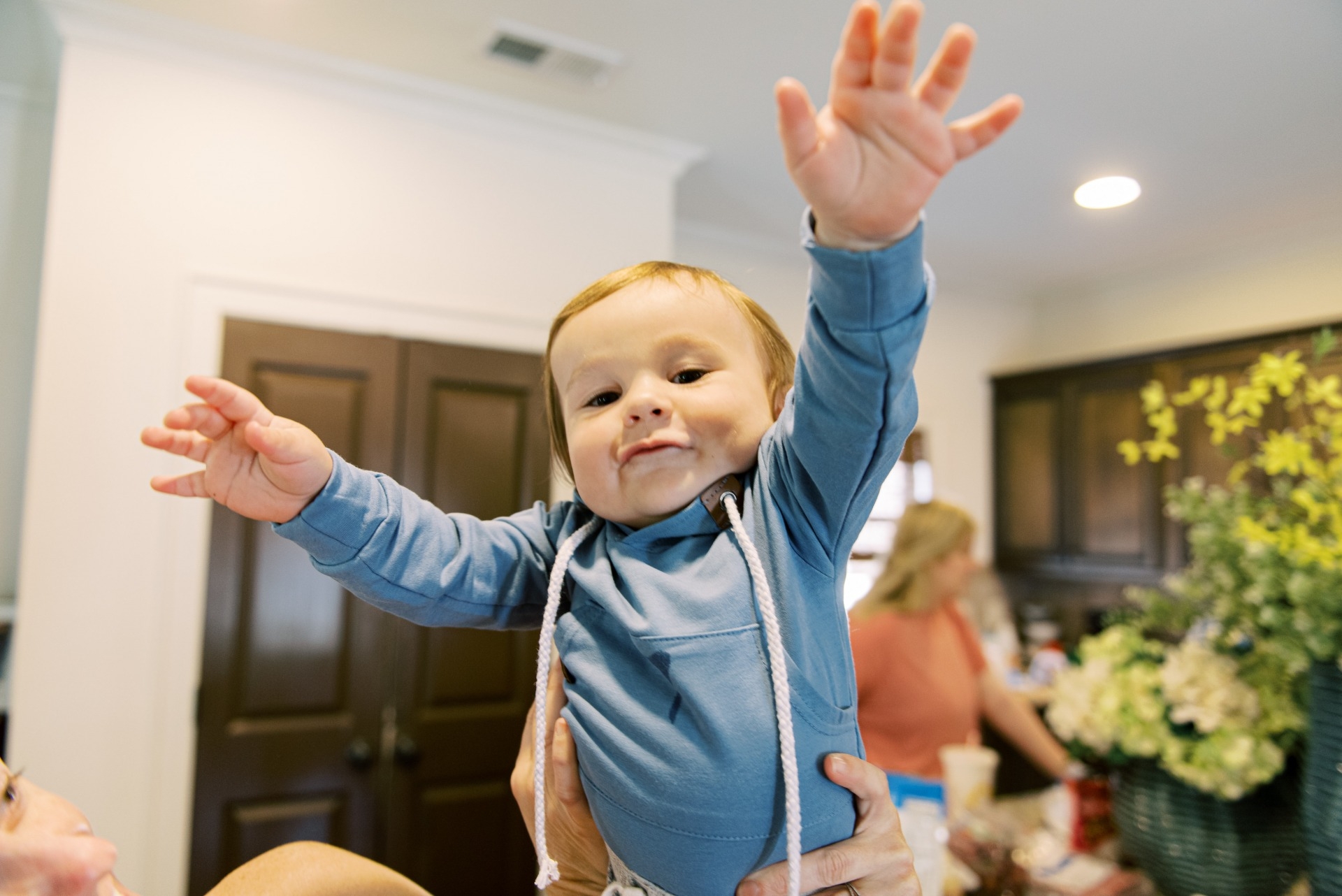 SHOP The Baby Sensory Activities Photos HERE: Finn's Hoodie // Counter Stools // Similar Vases // Yellow Artificial Flowers

Photos by Eric & Jamie Photo
How do you play with your babies? Have you ever considered sensory play? There are so many baby sensory activities that help your little one learn and develop while you play! We love having sensory playtime, or 'tivity time as Leyton calls it, outside to have fun in the sunshine! BUT, when we are stuck inside like yesterday due to rain or it being too cold, we improvise with activities like their new dishwashing sink toy.
Check Out More Sensory Activities HERE:
Top 6 Baby Sensory Activities
Dishwashing Sink Playset with Running Water
1. Water Table – Yesterday was a rainy day in Birmingham so we busted out an early Valentine's Day gift for an indoor "tivity"! I learned about this amazing little water table from my friend Ashley! It is perfect for water play and while it can be a little messy, it's great for motor skill development and imagination! It's even said to be emotionally therapeutic! SHOP OUR NEW WATER TABLE HERE: Amazon, Target , Walmart
2. Rainbow Spaghetti – Cook spaghetti, add to a ziplock bag once cooled with a few drops of food dye. Mix until you get your desired color. Rinse spaghetti off to remove any extra dye (using natural food dye will allow you to omit this step.) Add to a bin and let your little one dig around!
3. Sensory Basket – Great for a little one who needs some extra encouragement during tummy time. Fill a basket with colorful, textured, and shiny items around your house. Place the basket in front of them while they're on they're tummy or resting on a boppy pillow. Let them pick up, touch, and feel the items while they also get their tummy time in!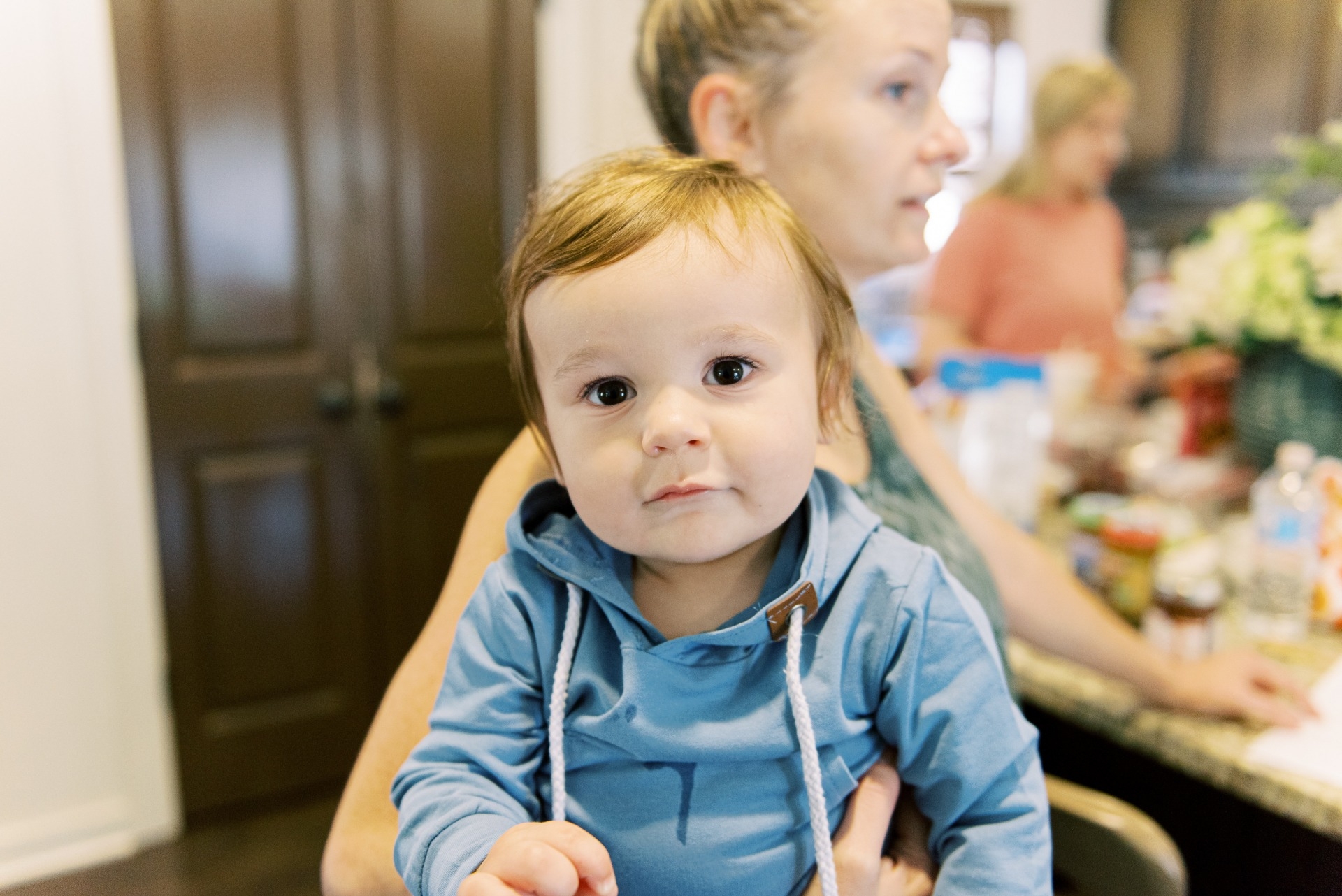 4. Jello Dig – Use the Jello Naturals Brand so the dye doesn't stain your baby's hands. Using a few packets of jello, mix and let is set in a large container. While still liquid, add in a few items for your baby to pull out- a ball, block, plastic shapes (anything that can be easily rinsed off). Beware: this activity can be messy! Great for the warm weather days when you can go outside!

5. Edible Sand Box – Blend graham crackers and oatmeal in your food processor until they are finely ground into sand-like consistency. Add the "sand" to a large container or kiddy pool. Give your little one plastic shapes or sandbox toys to dig and play. Plus- they can eat it too!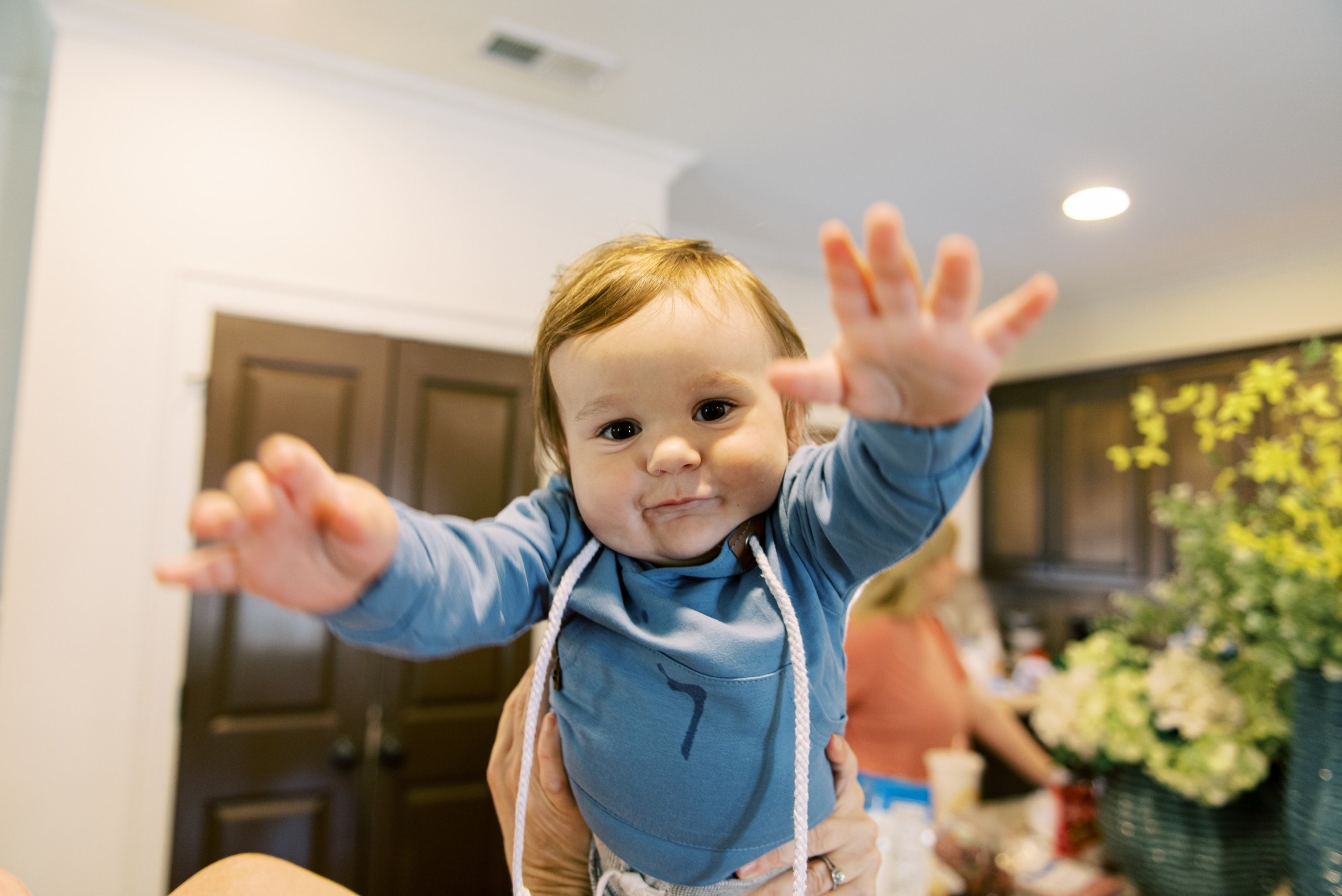 6. Painting Picasso – Don't worry, this is a no-mess activity! On a sheet of paper, randomly squirt small amounts of colored paint. Carefully slide the sheet of paper into a clear ziplock plastic bag. Seal the bag! Using masking tape or painters tape, tape the bag to a floor! Let your little one slide and scoot all over the bag and see what design they create! Perfect for tummy time or crawlers!

Your Ideas For Baby Sensory Play
Water play bin with cups and toys, use outside or in the bathtub… Google DIY sensory boards – items attached to the board, could also make it into a felt book – @jessicazakes
We give him newspapers or a catalog to crinkle but watched closely – @little_tree0
Sensory wall or busy board. My boys are still obsessed at 2 and 5 years old – @halfalbanian
Pumpkin "guts" inside a ziplock – @radevick
Paint inside a gallon ziplock bag that's taped down – @michelehelm
Pound a ball toy! Sight, sound, touch (bang) on the hammer. It was one of my boys' favorites! – @paulapyt
Paint in a ziplock. Multiple colors. Tape down to high chair tray (all 4 sides) Tape rescue! Tape down smaller toys on a cookie sheet using painters tape! Or in muffin tins. Put contact paper on the wall (sitting/standing height) and stick things on it. – @jenn_pelletier
Bubble bags… fill a ziplock bag with things and water and tape it to the floor – @samantha_8089
Put anything squishy in a ziplock and tape to the floor for them to run their hands over – @bethanylynette
Bubble wrap, touch and feel books, squishy silicone balls (have one from target) – @ccdavenport314
Put glue, gel or paint in a plastic bag and tape that to high chair. Let him feel the bag and move it -@brianamelter
Shaving cream + food coloring inside a gallon-sized bag, tape it to their high chair – "paint" – @gracefullittlelife
Paint inside a ziplock bag taped to the table – @thrivinginmotherhood

Sensory activities 

6 – 12 

months: 

Rainbow spaghetti, 

Box and string lights, 

Jello

 dig, 

Edible baby sand, 

Bubble wrap feet painting , 

Painting with water guns, 

Edible finger paint, 

Edible Play – 

Doh, 

Sensory bottles, 

Rainbow rice, 

Water beads & shaving cream, 

Wash the animals sensory bin, 

Straw sensory bin, 

Sensory slime. 

Sensory activities 12-18 months: 

Moon sand, 

Make a sorter with ping pong balls and yogurt container, 

Throw ping pong balls into a box, 

Search for animals in a tray of tissue paper, 

Paint with water on construction water, 

Sticky note 

peek

 a boo, 

Play with colored rice, 

Make a cardboard house, 

Walk on sensory bags, 

Blowing bubbles, 

Water play 
SHOP Post HERE:

PIN Post For Later!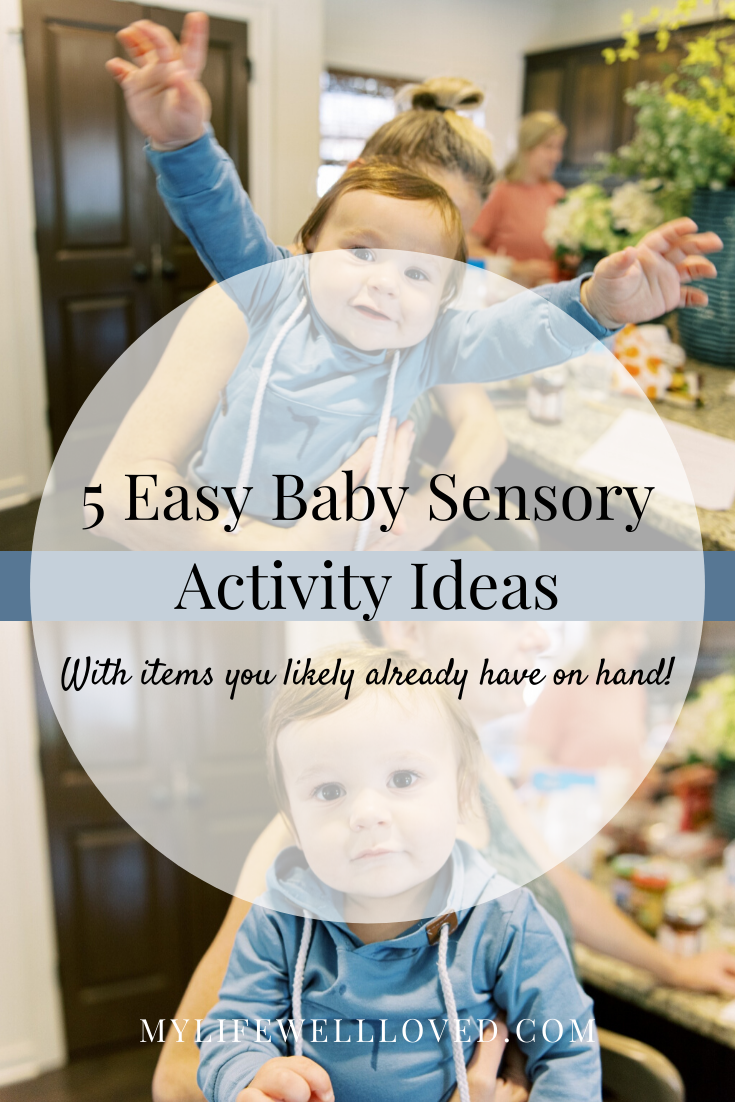 Heather Brown helps busy mamas of young littles who are caught in the hustle to find encouragement in their journey to true health, from the inside out, starting with the heart. Read her journey of learning to live a life well-loved
HERE!