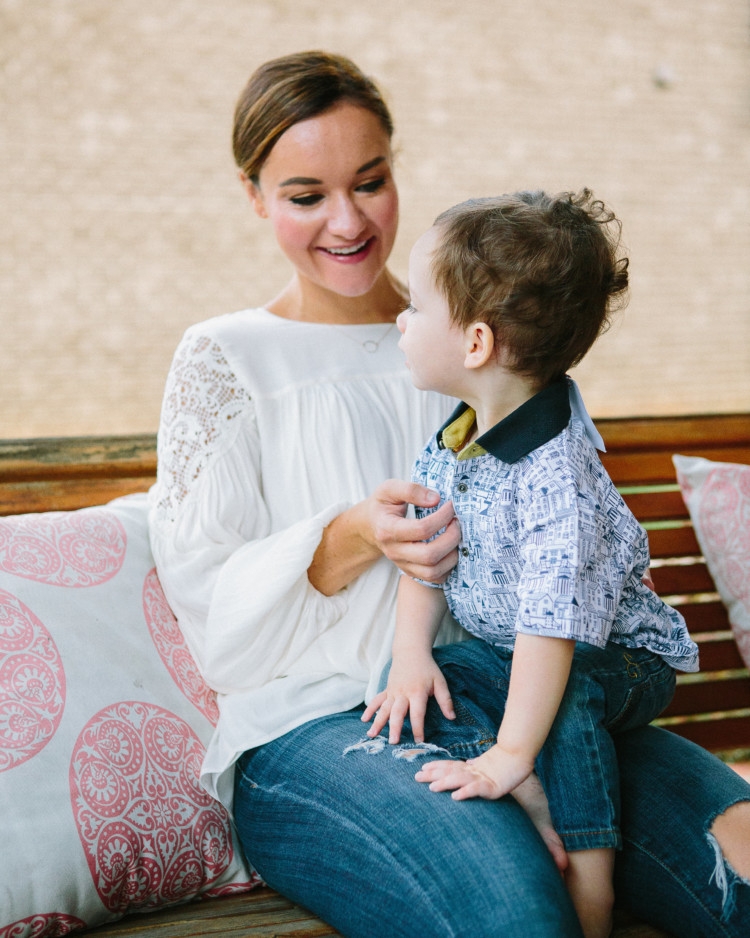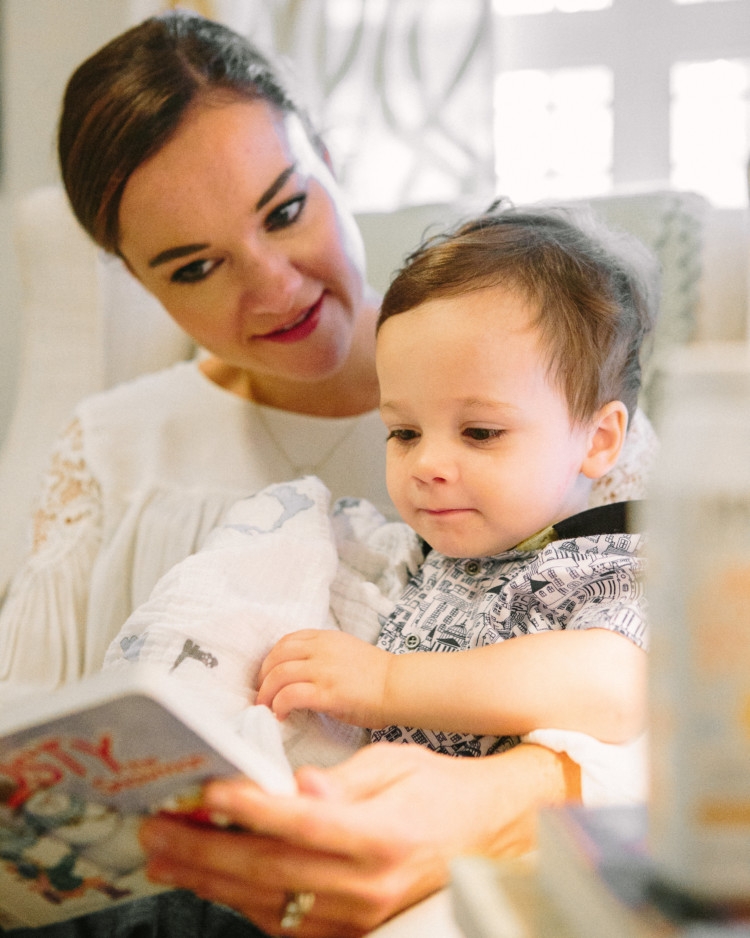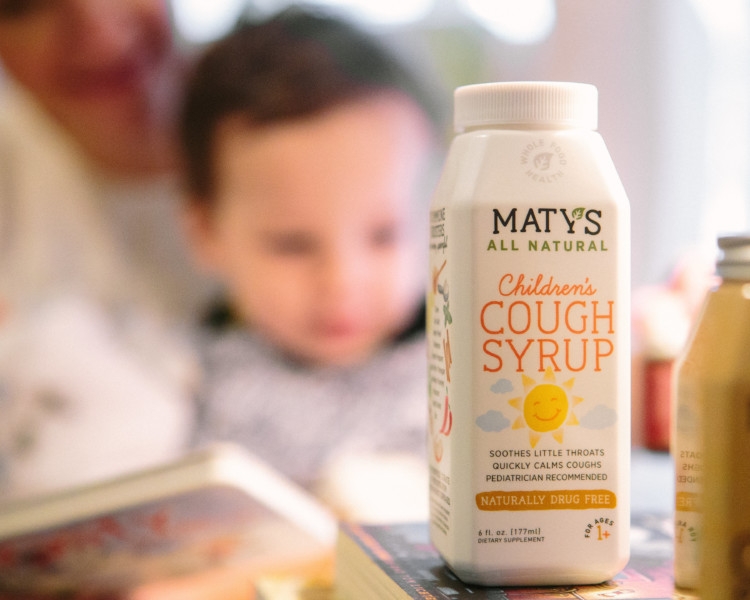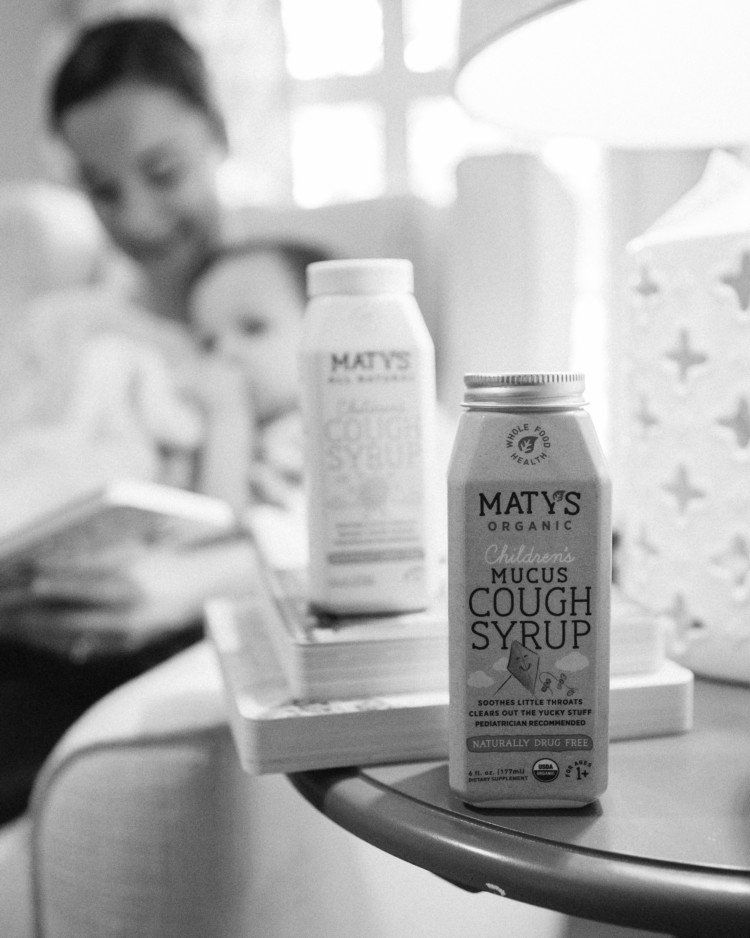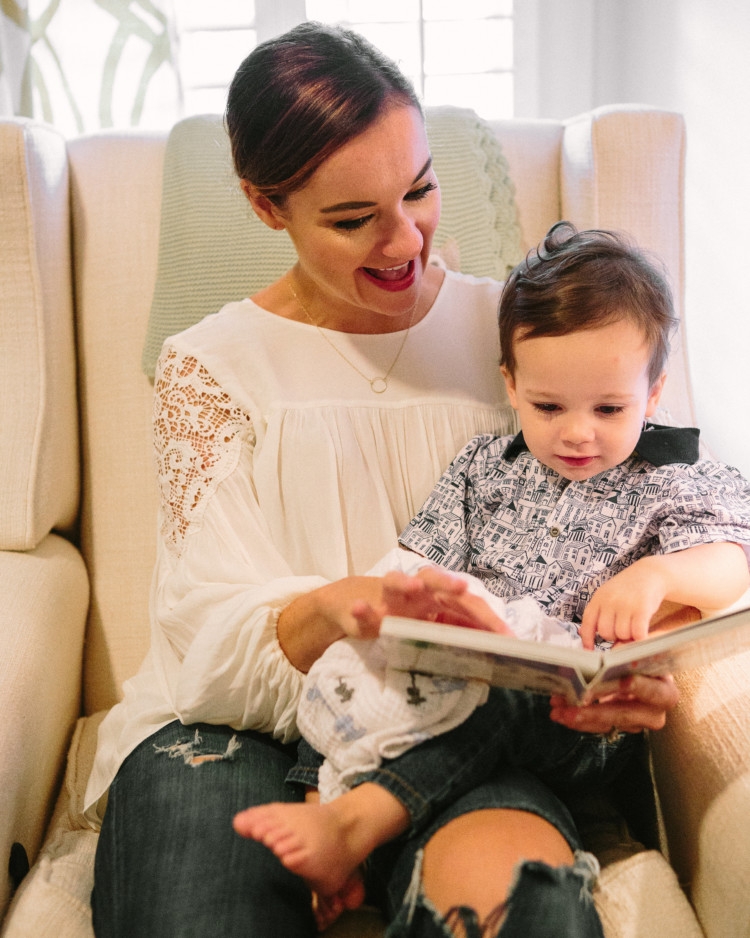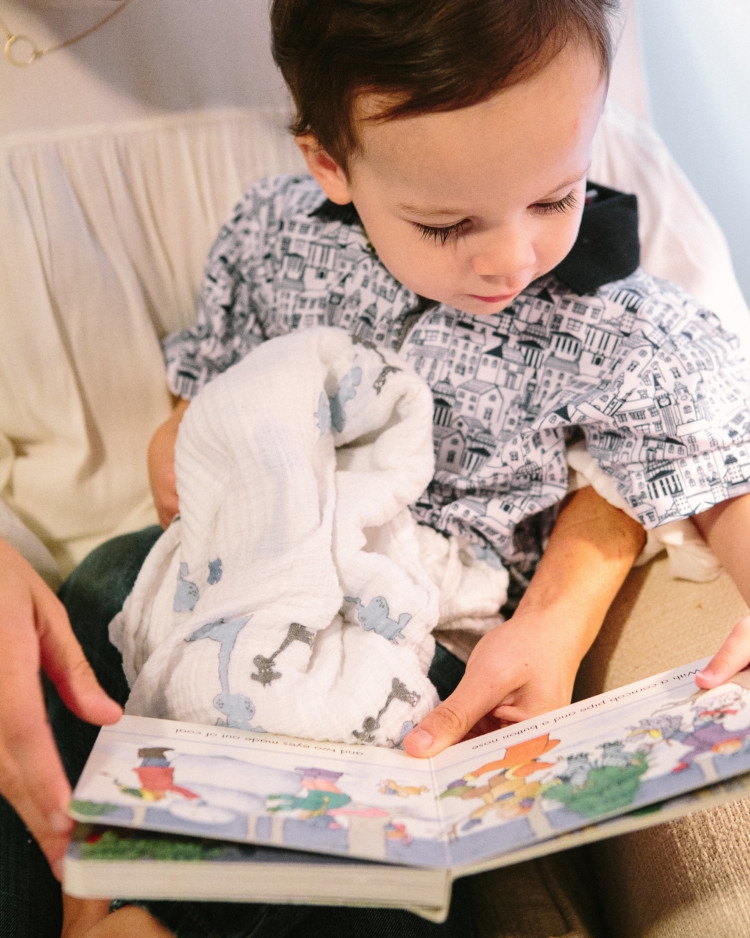 Shop the Look: Heather's Shirt // Jeans // Leyton's Shirt (similar) // Leyton's Jeans // Leyton's Blanket (similar) // Maty's // Leyton's Books
This post is sponsored by Maty's. All thoughts and opinions are my own. Photos: Rachel & Noah Ray
As you all know, we like to eat as naturally as possible. While we believe there is balance in everything and we don't kill ourselves to eat all-natural all the time, you've heard me talk about clean eating and how we eat paleo anywhere from 50-80% of the time depending on the season of life we are in.
As we start to head into cold and flu season, I've teamed up with Maty's again to share how we are taking our natural approach to eating healthy into the way we treat Leyton as he gets the sniffles and such this year. You may remember I talked about using Maty's in this post I wrote a while back about 5 All-Natural Remedies for When Baby is Sick.
You'll notice as you walk down the aisles of your grocery story that pretty much everything…(even cakes!!!!) are claiming to be all-natural. I came upon the unwelcome surprise of my ketchup bottle ingredients just this past weekend. I got lazy in the grocery store and just grabbed the cheapest priced ketchup I saw because we are trying to be very budget-conscious leading up to the holidays. Much to my chagrin when I got home, I saw that my laziness lead to high fructose corn syrup and a host of other unnecessary chemicals that we'll now be putting in our stomachs. Insert eye roll.
I really just want today's post to be used to remind you to keep looking at labels. Even long after Whole30 was over in January, I had kept being relatively mindful of how we were eating but then once we got into vacation mode this summer, I've never really bounced back to the healthful, real food way of eating. I'm not eating bad, but I'm not eating GREAT either.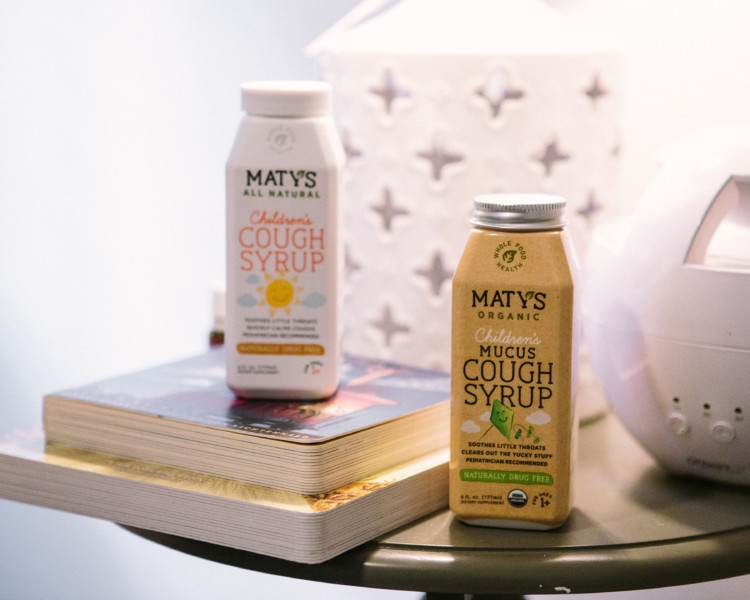 As I picked up the Maty's bottles and studied them rigorously like I'm now back into with my food labels, I saw this:
USDA Certified Organic

No Chemicals

No artificial preservatives

No color additives

No artificial sweeteners  

Just REAL whole food ingredients
Although I do hate it when Leyton gets sick, I'd be lying to you if I didn't say that I love the extra cuddles, reading time, and Thomas the "choo choo" time. Some of my very favorite times with Leyton are when we sit in this rocker in his room and read, sing and cuddle together. Motherhood is sweet and it's hard and it's all the things in one.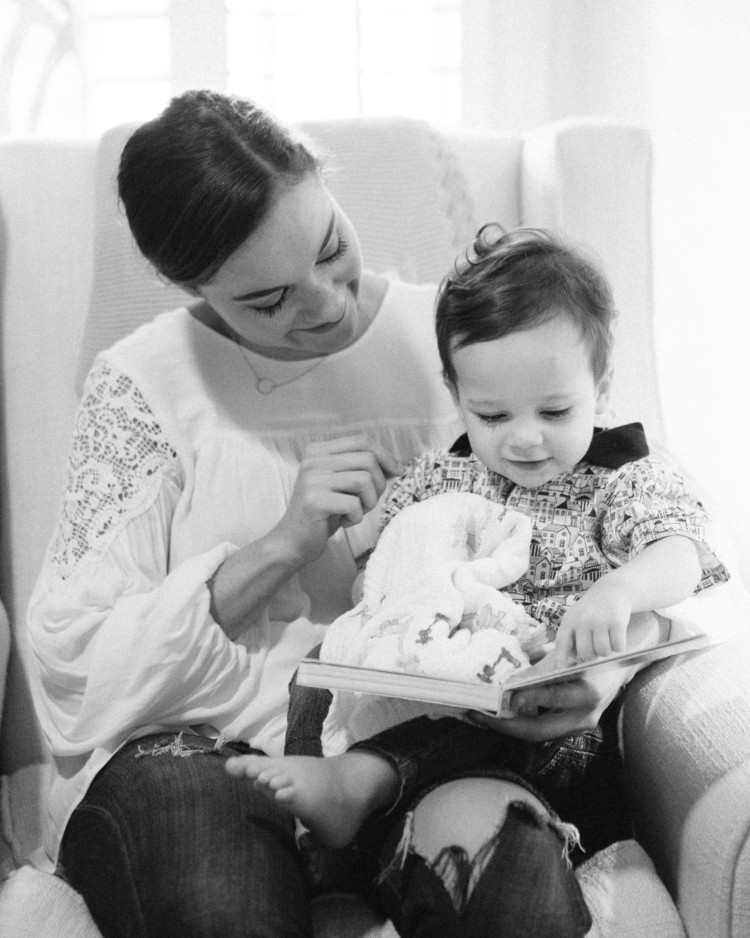 Here's my favorite things I do to cuddle with Leyton right now that I never want to forget:
Butterfly Kisses: Leyton calls this "fly, fly" and he loves when I put my head right up next to his and give him butterfly kisses with my eye lashes. We do this almost every night before bedtime as I sing to him. He always leans his head up against mine while I sing to him and it's just the best thing EVER!
After we sing Jesus Loves Me and the Doxology, I say, "Can momma have a kiss?" and he pops his thumb out of his mouth to plant one on me. 🙂
Giggles: I love when he giggles when I tickle his neck and talk about his neck while we talk about parts of the body. I also love when he comes up to me and leans against my back and says Back and wants me to lean way forward and back and make a game out of it.
How he puts his hands on my face or traces my fingers: When he's really tired, he'll trace my fingers or put his hands on my face and it just melts my heart!
When we read books, he gets fixated on one page or one thing and always wants to just stop on that page. These little idiosyncrasies.
He loves to shove his thumb and blanket corner into his mouth, so every night after I lay him in bed, I spread out his blanket on him and hand him the corner. He puts it and his thumb in his mouth and I kiss him on the forehead goodnight one last time.
What do you do when your toddler gets sick? And what memories do you never want to let fade? I'd love to hear in the comments below.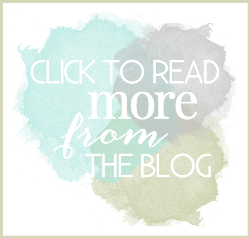 Free Pantry Staples List
Get the FREE Clean Eating Pantry Staples Printable List plus healthy living lifestyle tips from MyLifeWellLoved.com!