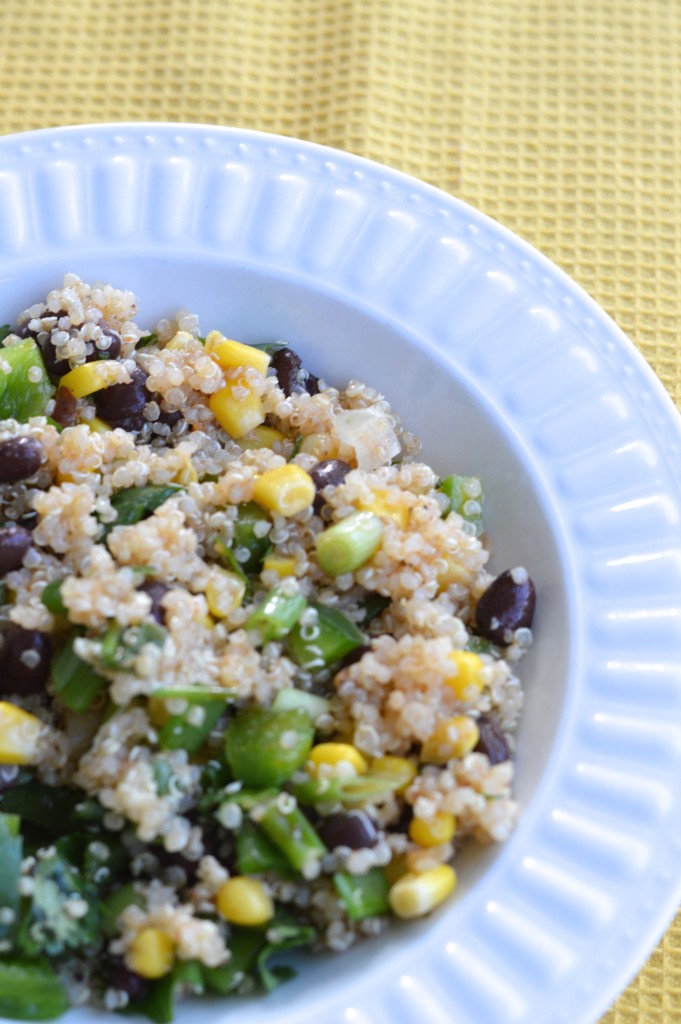 This week, I'm doing a different cleanse recommended to me by my friend, 
Katie
. Part of this cleanse was this yummy Southwestern Quinoa that I've had a few of you ask me about.
After a Derby viewing party and enjoying Cinco de Mayo, it was time to cleanse my body of all the yummy margaritas and awesome food I inhaled this weekend! Which does lead me to my next point that if you are a Birmingham local, you must sign up for the Pure Pinches 5K next year! It was a blast and there are great discounts on Pure Barre, delicious food from Pinches, and of course fun times with friends!
Here's some of my favorite photos from the 5k: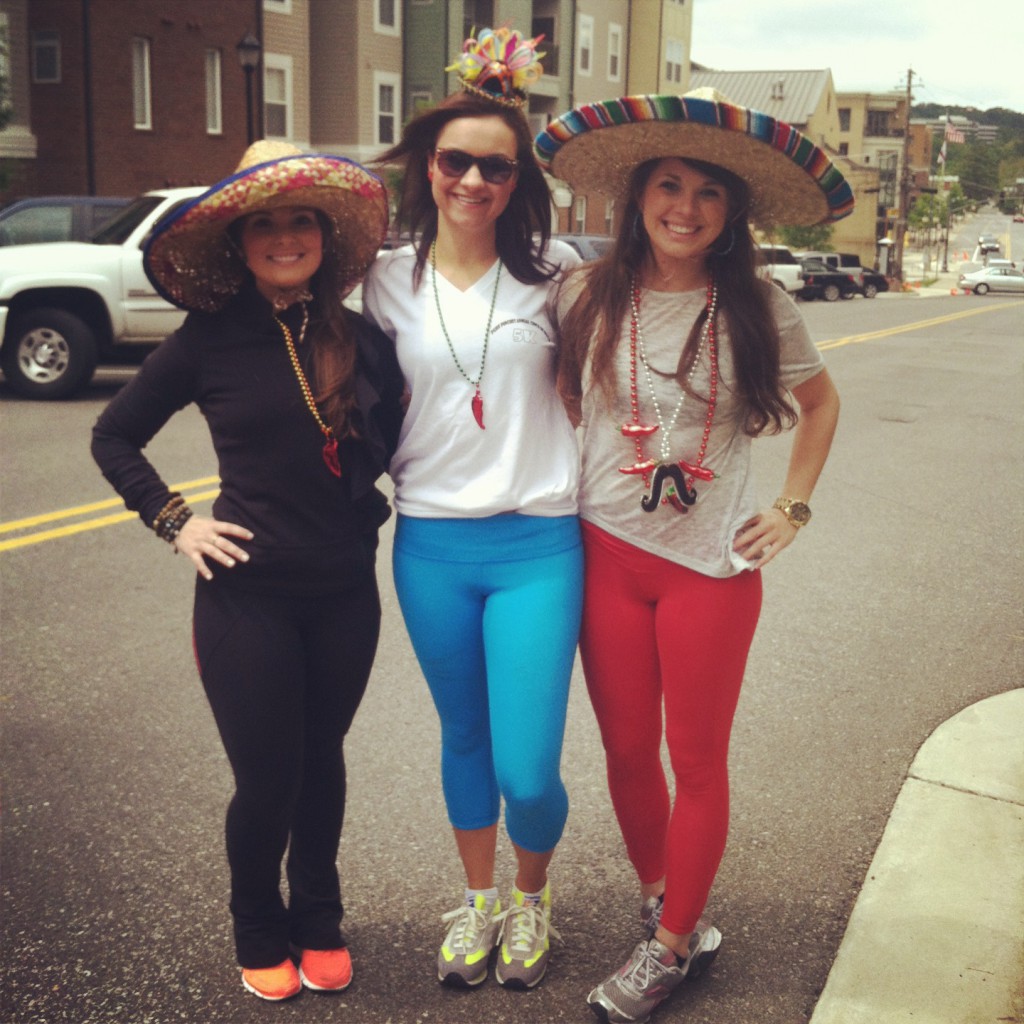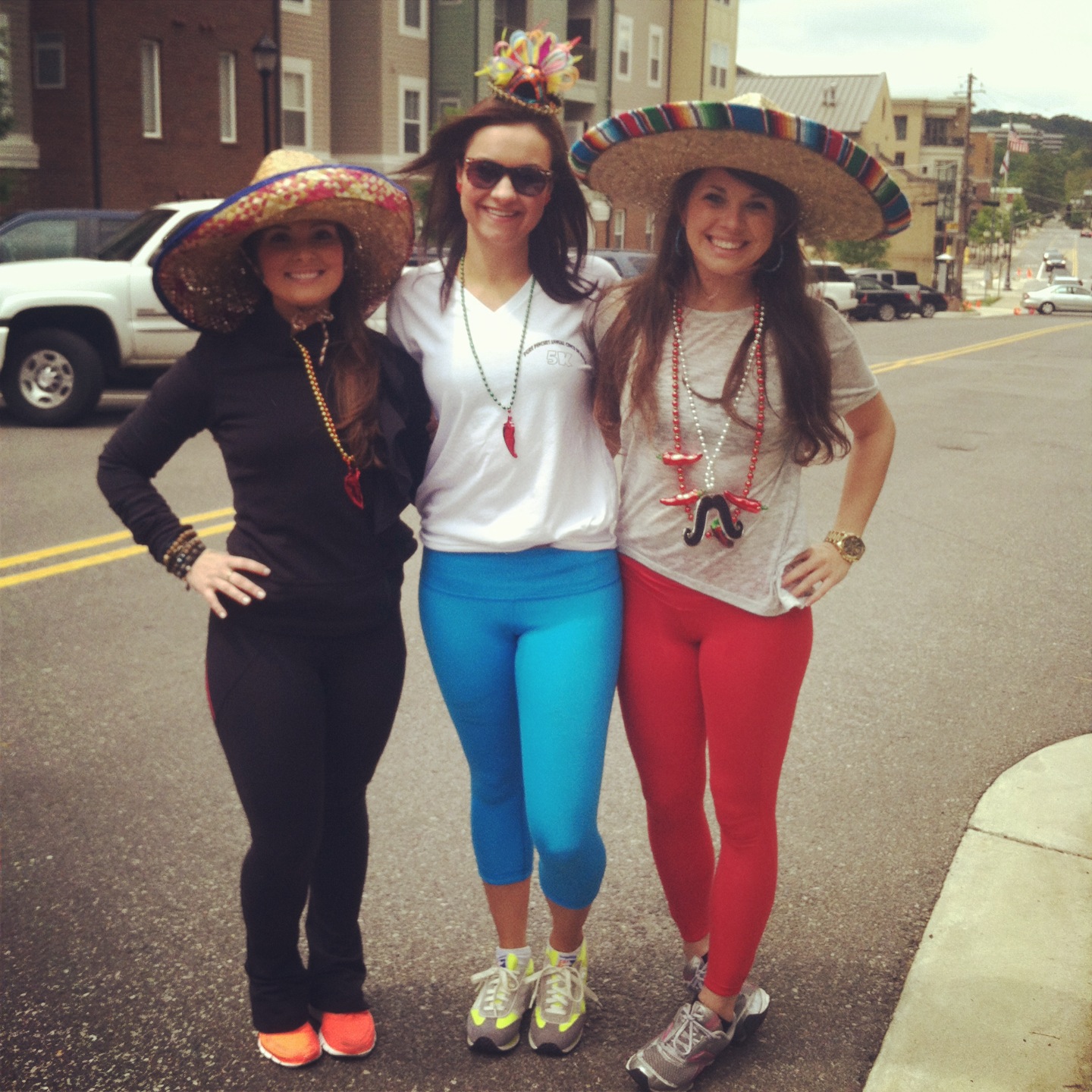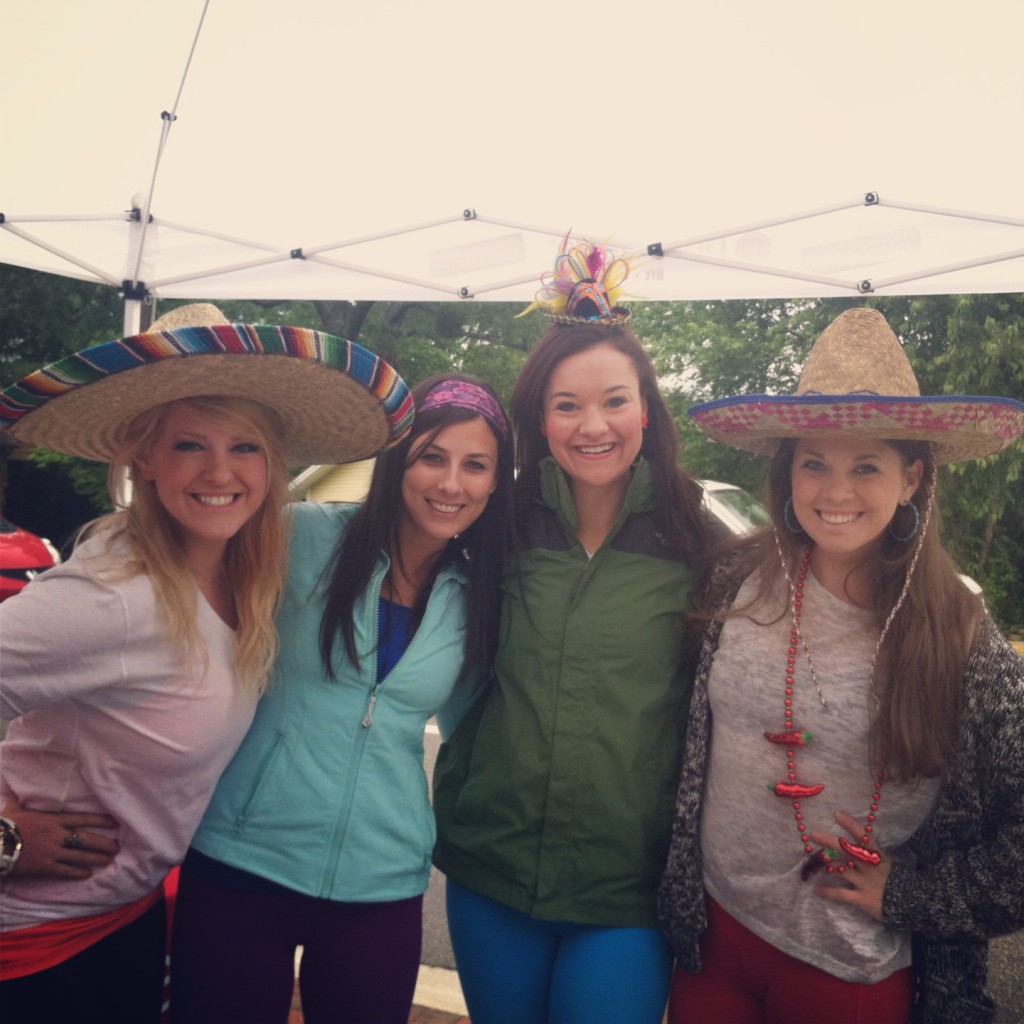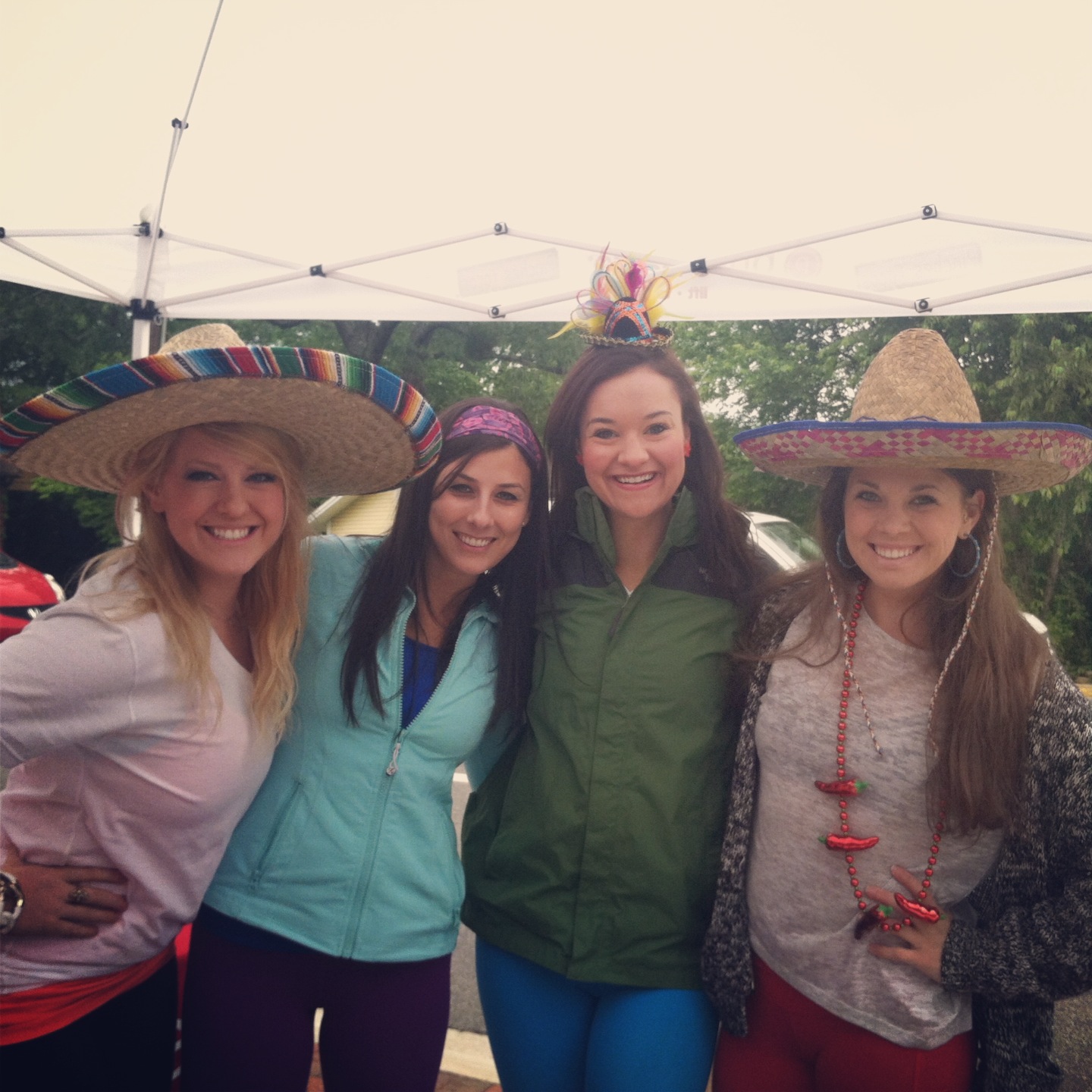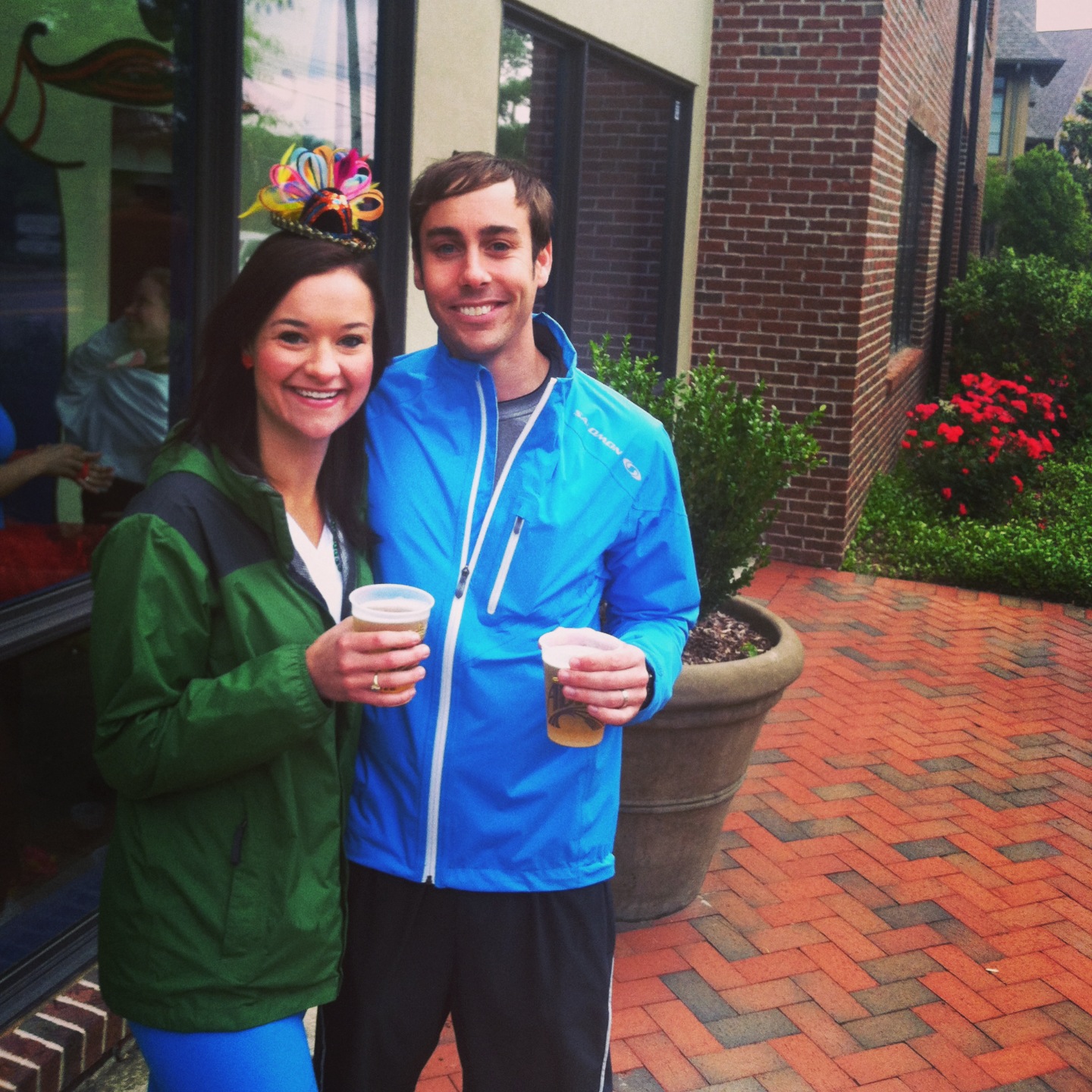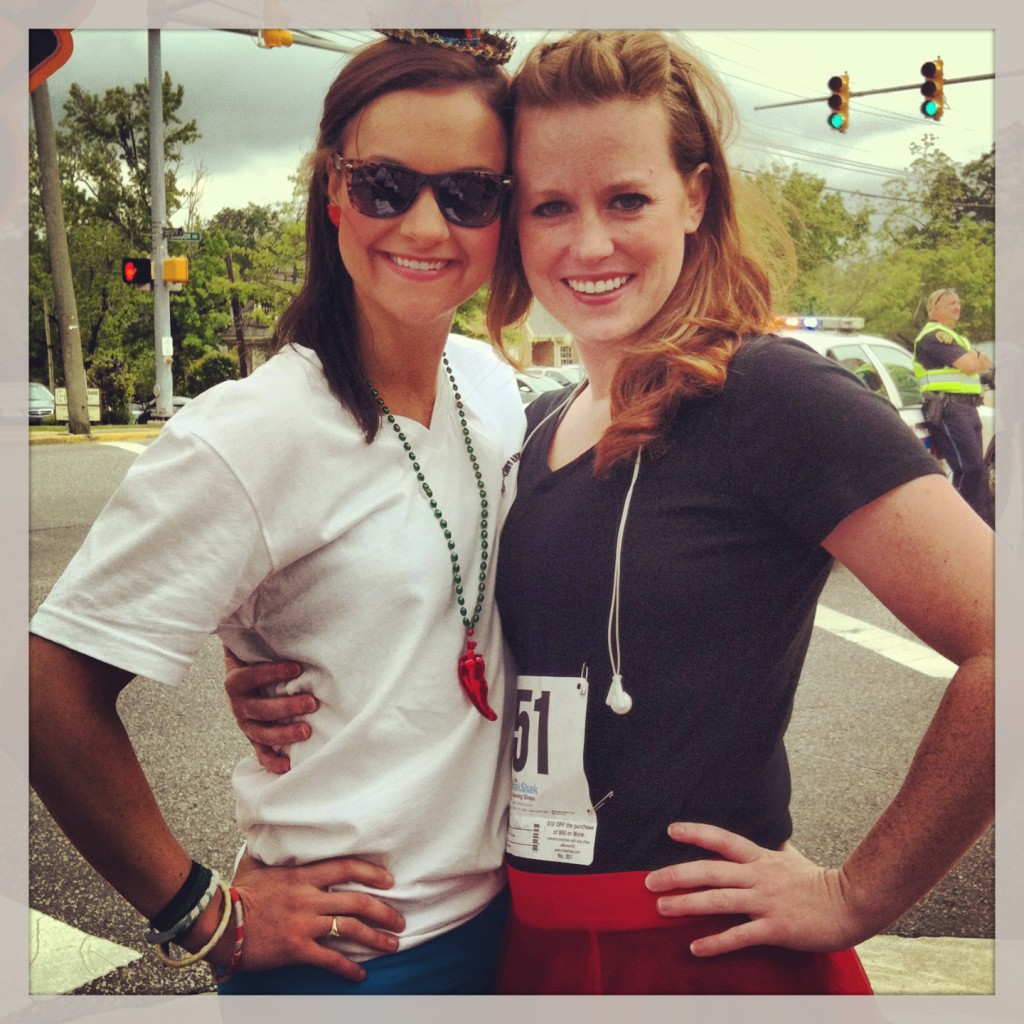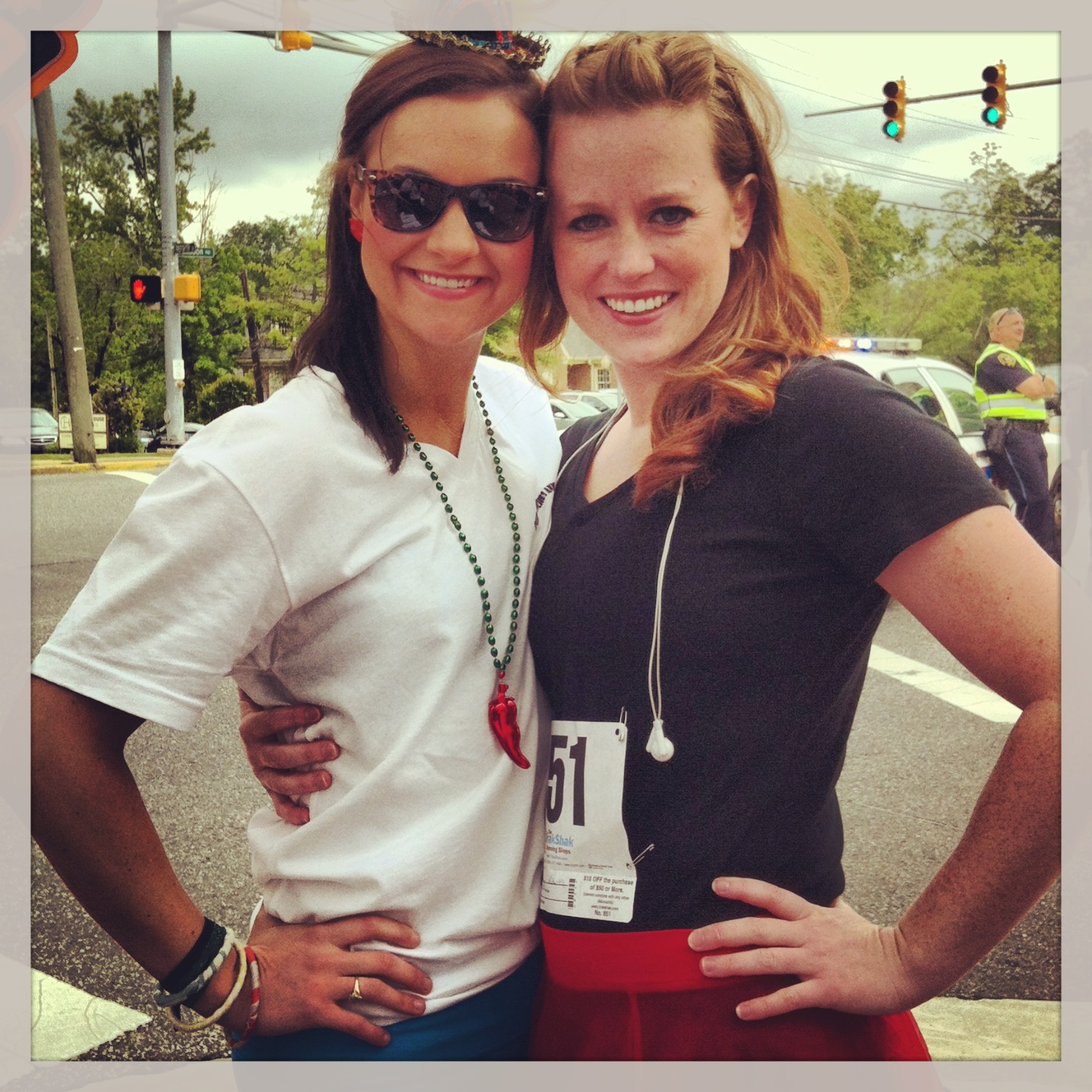 Ahhhh, yes….so as you can see–a good time was had by all! Now, on to this recipe. I really like this recipe for something different because you serve it chilled…which makes it a great light, fresh and hearty dinner for the warmer months of spring and summer. I'm a big fan of this recipe, however, the hubs didn't love it. I think it maybe tastes too healthy to him?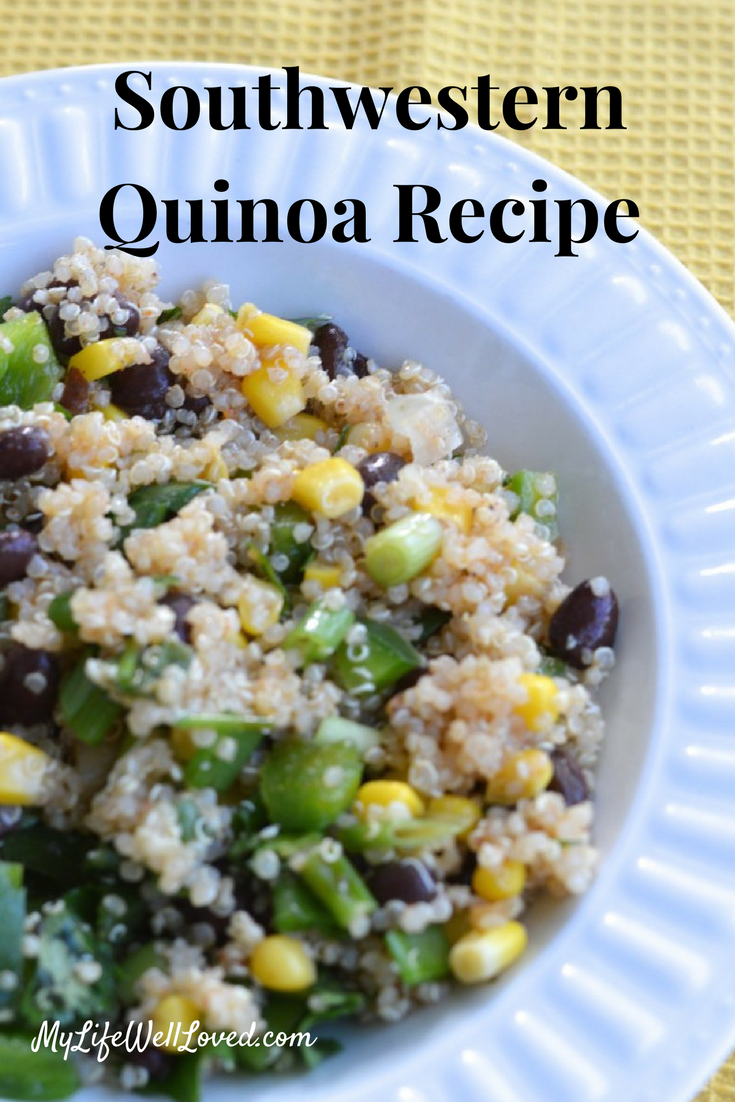 Chilled Southwestern Quinoa Salad
via Love, Laurie
Ingredients:
1 cup dry quinoa
2 cups water
1 (15 oz.) can black beans
1 (15 oz.) can reduced sodium whole kernel corn
1 large red bell pepper, chopped
1 c scallions, sliced
1 c fresh cilantro, chopped
1/4 c extra virgin olive oil
juice of 1 large lime (2 T "Real Lime")
1 t pepper
2 t garlic powder
1 T chili powder
Directions:
Cook quinoa as directed on package.  Once the quinoa is completely cooked, fluff the quinoa with a fork and set it aside to cool.
Drain the black beans and the corn in a colander and rinse thoroughly with cold water.  Pat dry with a paper towel, and pour the beans and corn into a large bowl.  Add chopped red bell pepper, sliced scallions, and chopped cilantro.  In a small bowl, whisk together the olive oil, lime juice, black pepper, garlic powder, and chili powder.  Pour the dressing over the salad, and toss well.  Add the cooled quinoa to the salad and toss well, making sure that the salad is evenly coated with the dressing.  Season to taste with additional black pepper, garlic powder, or chili powder.  Refrigerate and serve cold.
Heather Brown helps busy mamas of young littles who are caught in the hustle to find encouragement in their journey to true health, from the inside out, starting with the heart. Read her journey of learning to live a life well-loved
HERE!