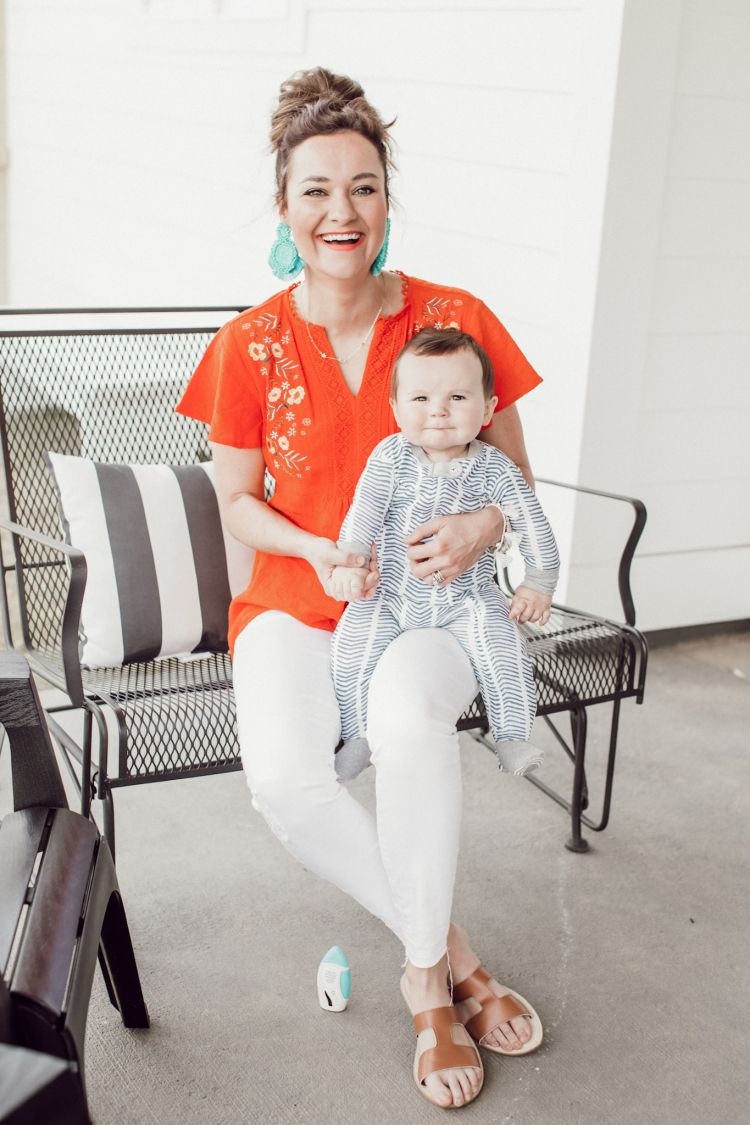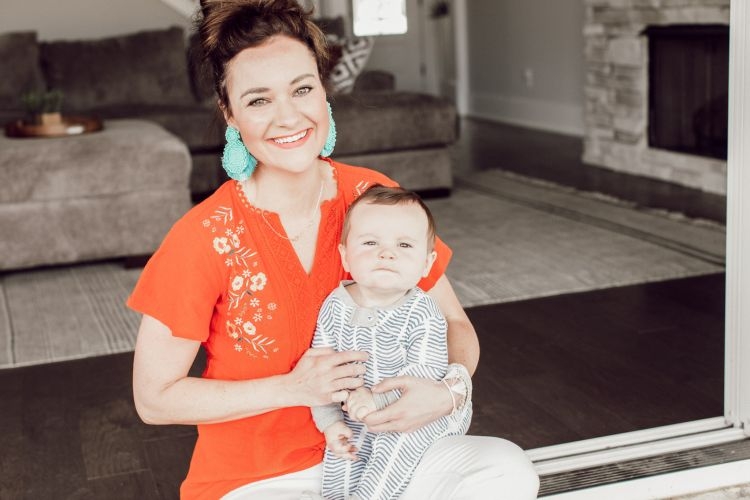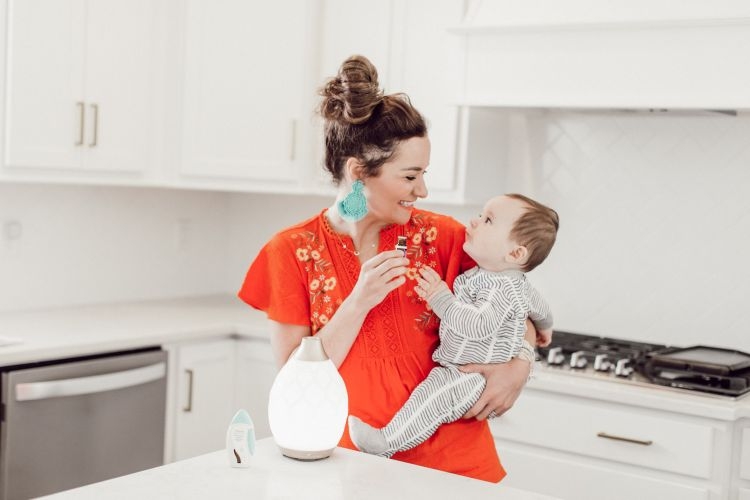 This post has been sponsored by FLONASE. All thoughts and opinions are my own.
Seasonal Allergy Relief Photos By: Magen Davis Photography
Living in the south, allergy season is truly the worst. But, we absolutely love this time of year because of the warmer weather—without it being too hot—and the sun going down later, giving more time to play and be outdoors in the evenings.
Unfortunately, we do have to limit our time outdoors during the joys of springtime because of how severe our allergies are this time of year. This is always disappointment because of our love for the outdoors. Whether going on walks, doing our toddler "tivities," playing with the water table, or grilling out, we would just about live outside if it weren't for allergies!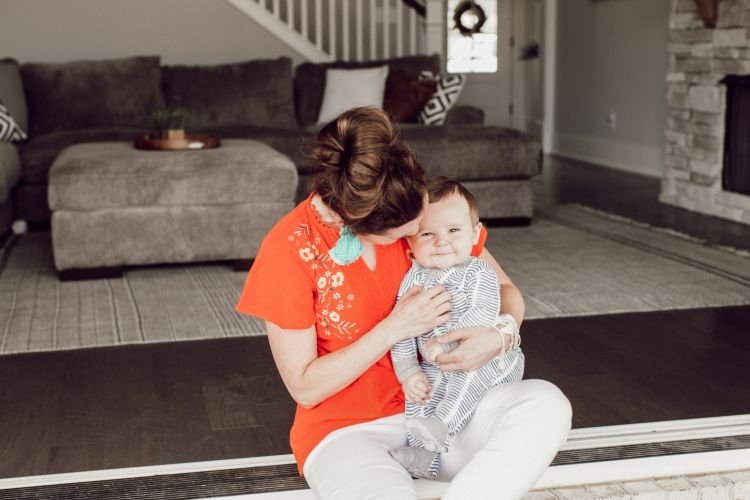 Over the years, we have found a few essentials & tips that have helped us combat our severe allergies in the south! If you, too, are an allergy sufferer, I hope this post helps you as we all try to survive allergy season together!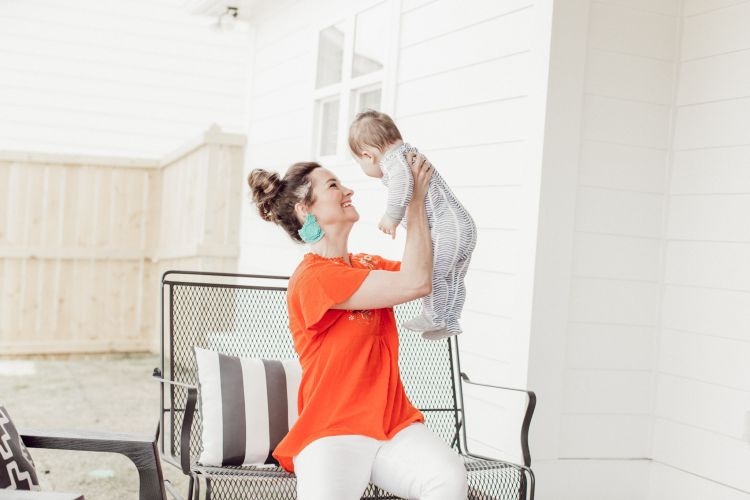 5 Essential Tips that Help Us With Seasonal Allergy Relief in Our Home
1. Once you have identified your allergy symptoms, be sure to grab allergy relief products to help combat them through the season. Our favorite go-to allergy remedy is FLONASE Sensimist Allergy Relief. By adding FLONASE to our morning routine, we are able to combat the sneezing and itchy nose before it attacks.
We choose FLONASE because, unlike other allergy pills, FLONASE relieves.* FLONASE blocks 6 allergic substances, whereas most pills only block one.**
We purchase our FLONASE at Walgreens and love the convenience of grabbing it while we pick up other favorite essentials there. As you know, we are always on the hunt for money saving hacks and Walgreens has the best coupons and deals!
Shop for FLONASE and FLONASE Sensimist Allergy Relief at your local Walgreens.

2. I love using lavender oil to help combat allergies, as well! We swipe it on the inside of our cheeks and nostrils every day and night before bed to try and help alleviate our symptoms!
3. I have also created an allergy blend roller with peppermint oil, lavender oil, and lemon oil. It is in a roller bottle, and I use it during the day when I am feeling the allergies coming in hot and heavy! I use the same blend of oils in our diffuser and pretty much diffuse all day, every day during allergy season! Leyton LOVES turning our diffuser to the color "blue" since that is his favorite! 😉
Having my FLONASE Sensimist, lavender oil, and allergy blend with me at all times really helps me to stay on top of my symptoms! I keep these items in my purse. Whether we are at home or on the go, I am able to alleviate some of the allergy pressure!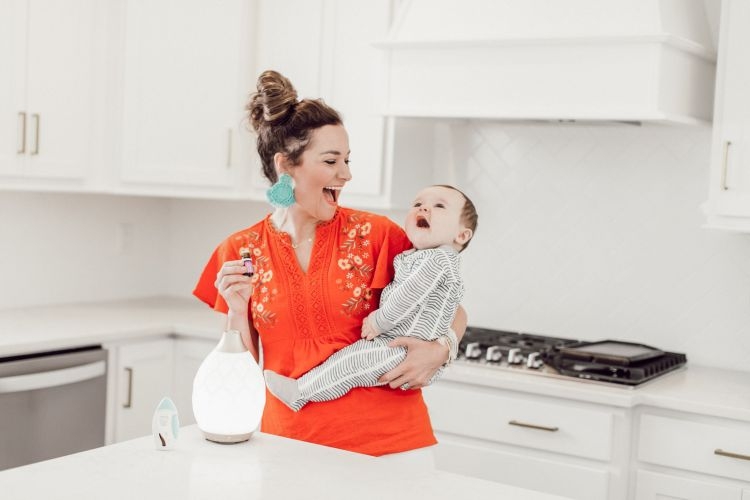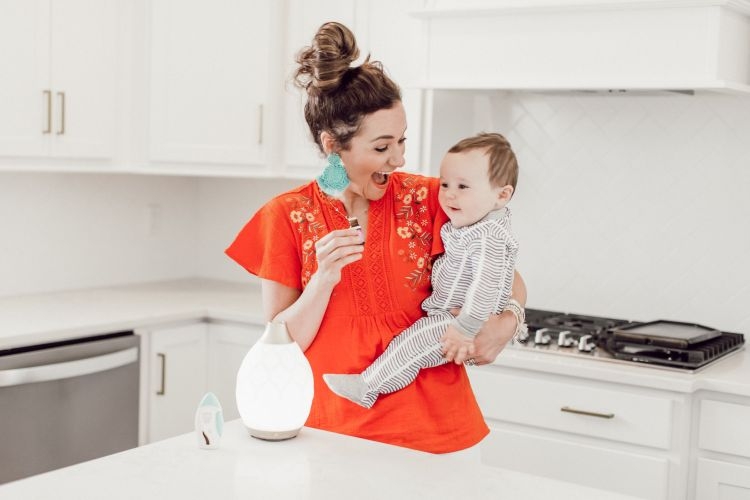 4. Limiting time outside is probably my least favorite tip but one of the ones that helps us the most. As much as we want to be outside during the springtime, it just isn't feasible with bad allergies. We try to only be outside when necessary or when we are going stir crazy with the kiddos! Eric even ties a handkerchief around his nose while mowing the yard to help him combat allergies as much as possible.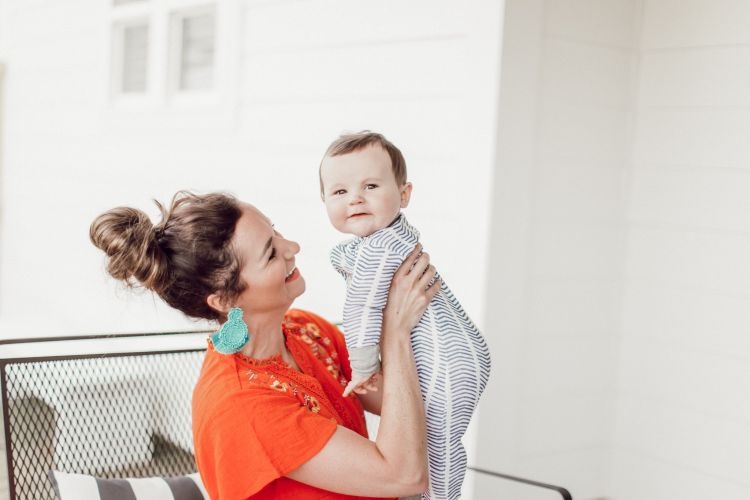 5. Lastly, my biggest tip is to keep the pollen outside as much as possible. By taking off my shoes and the kid's shoes before coming inside or preventing outside toys from coming indoors, I am able to control our indoor environment as much as possible. I know if you have pets, this can be a struggle as they are tracking in pollen on their paws and fur constantly. However, if you are able to prevent pollen from coming into your home, it is such a huge help with preventing allergies!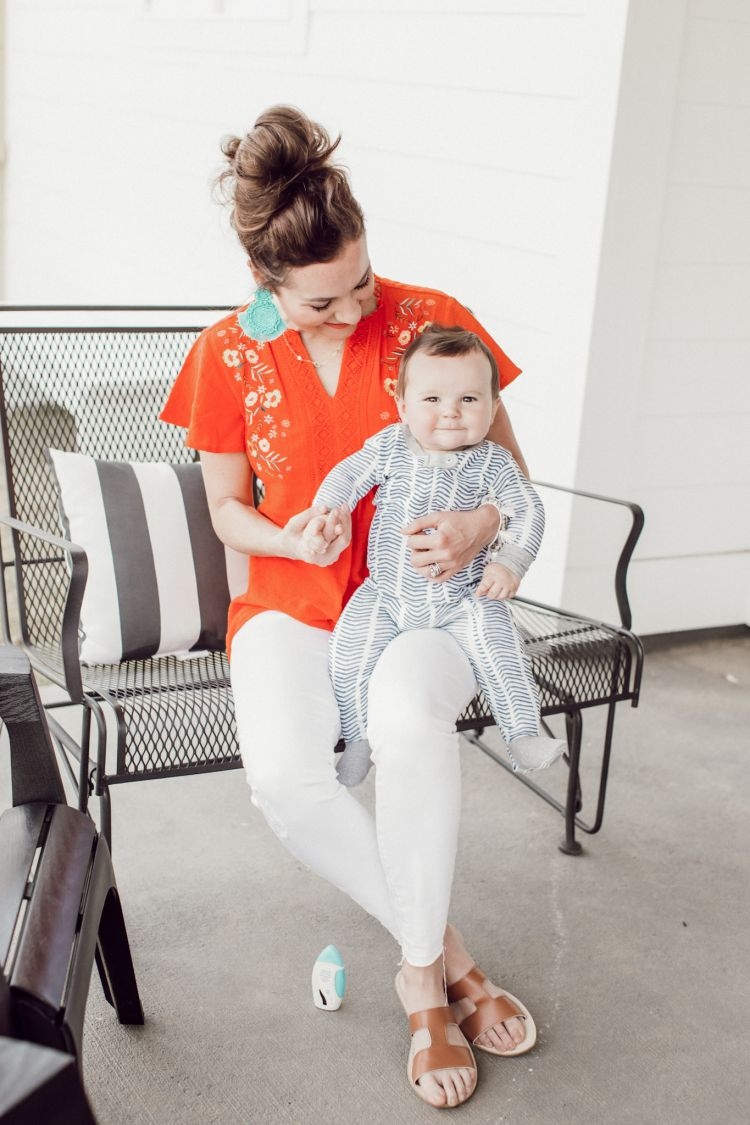 I hope this post helps you as we all combat allergy season together! What is your favorite allergy tip? Be sure to let me know!
*vs single­-ingredient antihistamines which do not treat nasal congestion
**Mechanism vs. most over-the-counter (OTC) allergy pills. FLONASE nasal sprays act on multiple inflammatory substances (histamine, prostaglandins, cytokines, tryptases, chemokines and leukotrienes). The exact number and precise mechanism are unknown.
Heather Brown helps busy mamas of young littles who are caught in the hustle to find encouragement in their journey to true health, from the inside out, starting with the heart. Read her journey of learning to live a life well-loved
HERE!