Description
$14.99/mo {when annual subscription is purchased}
If you've ever thought that there is this daunting expectation to just "bounce back" after having a baby physically and mentally… you're probably right. There is an extreme amount of pressure and unfair expectation on the shoulders of moms… and not just new moms. It can leave us feeling lost in motherhood and lacking confidence and energy.
And if you ever feel like diet culture sells you something just to make a buck but it never solves your problem with your diet & exercise habits, you're right!
No more, mama! Healthy By Heather Brown is this busy mom's approach to complete and total HEALTH from the inside out (because "being healthy" means prioritizing your mental health, physical health, and spiritual health)…
When you become a member of Healthy by Heather Brown, you'll be added to an exclusive and intimate group for accountability and live coaching from yours truly! I've wrapped all my expertise into a membership.
Here's what you get with the

Healthy With Heather Brown Membership

:
✔️My 6-step Sunday Reset training promising sustainable healthy choices from the inside out that lead to a more joy-filled life for busy moms (valued at $299)
✔️Live coaching with yours truly (valued at $399)
✔️Live workout class (you asked, I listened!) (valued at $99)
✔️Monthly healthy meal guide for the busy family plus an inside look at what I eat in a day (valued at $89)
✔️Weekly accountability as we all reset together each Sunday (valued at $199)
✔️Grocery haul ideas (valued at $49)
✔️Weekly drops of resources, tips, tools, and ongoing education, including over 30 printable charts, worksheets, calendars, checklists, and free gifts to make living HEALTHY attainable! (valued at $89)
TOTAL VALUE?
$1,250
Yours for $14.99.
READY TO JOIN ME? CLICK HERE TO ADD TO CART.

⭐️⭐️⭐️⭐️⭐️ – "You've helped make my life less stressful, less of a burden on me trying to get the boys out the door, dinner not as stressed and not so scattered with wondering what's for dinner @ 4:00. Planning to do my workouts and then following through makes me more toned and has changed my body shape." Janelle H., Stay-At-Home-Mom of 2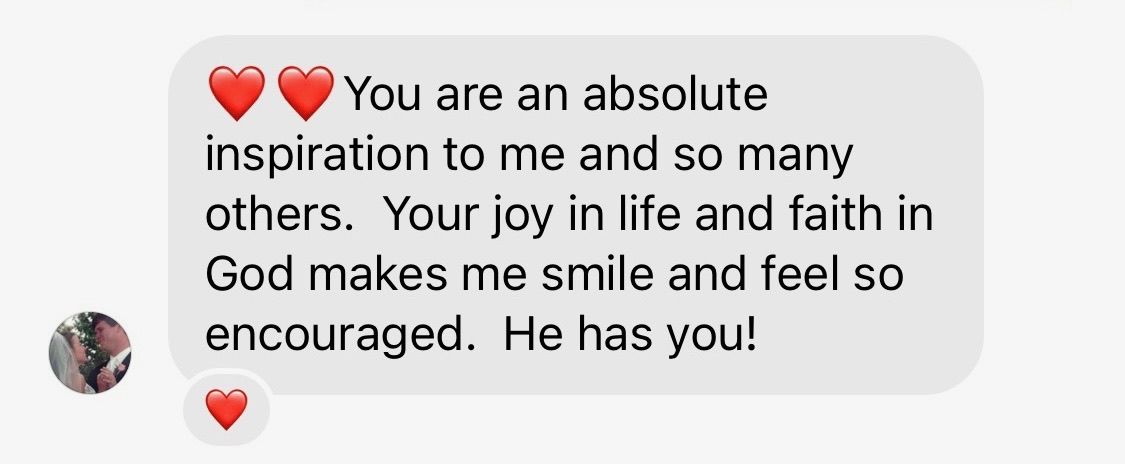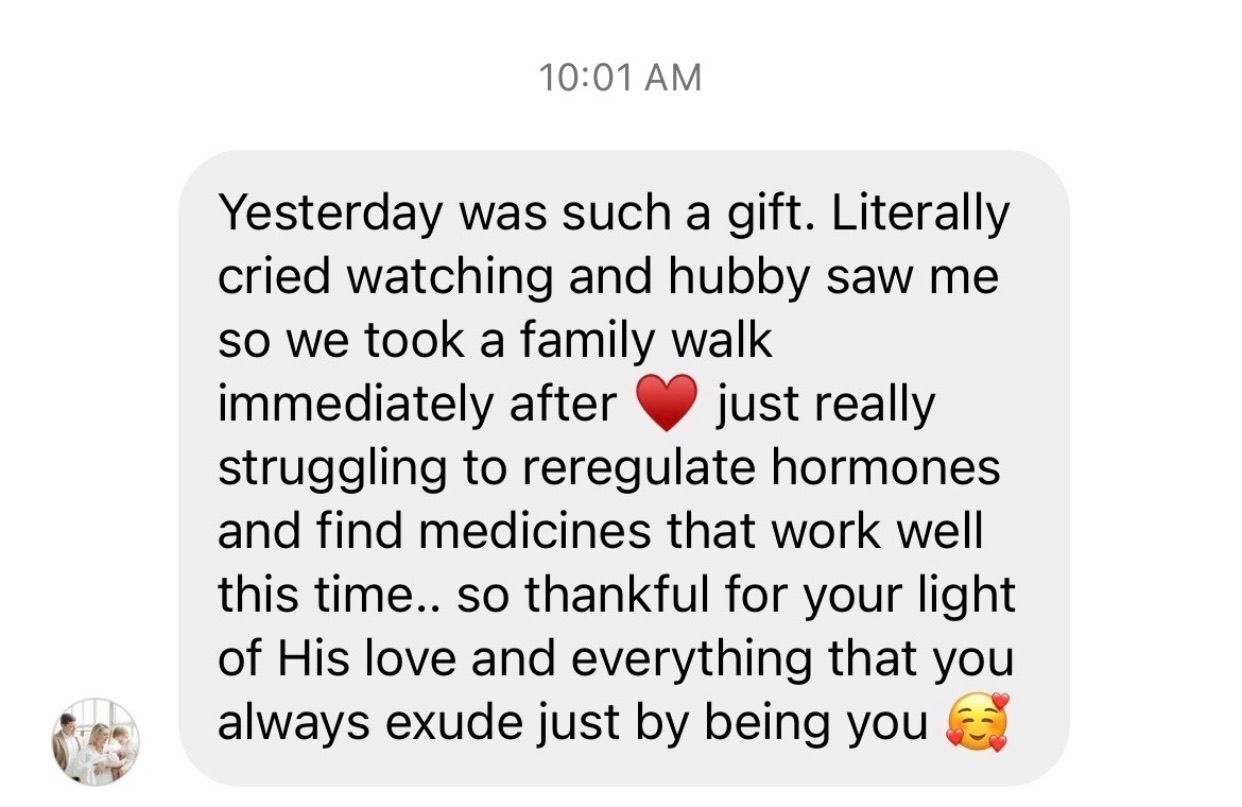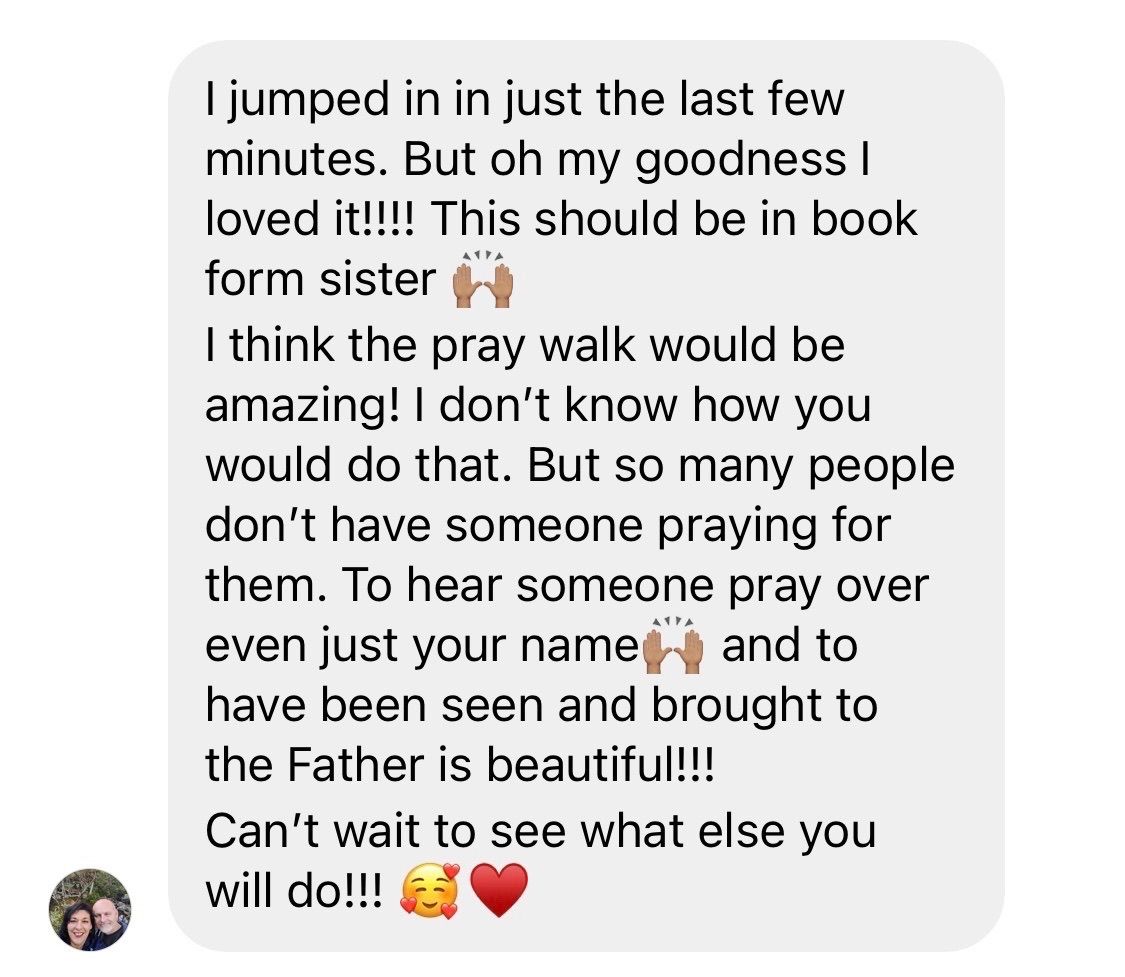 ⭐️⭐️⭐️⭐️⭐️ – "Your Sunday Reset has helped me not go insane or kill my kids. Or live in chaos. It is for our literal survival and functioning. It also allows me to have time to do things I enjoy, work out regularly, get plenty of sleep, spend time with my hubby in the evenings, & be available to help with church activities, etc." Andrea S., Mom of 4 Working Part-Time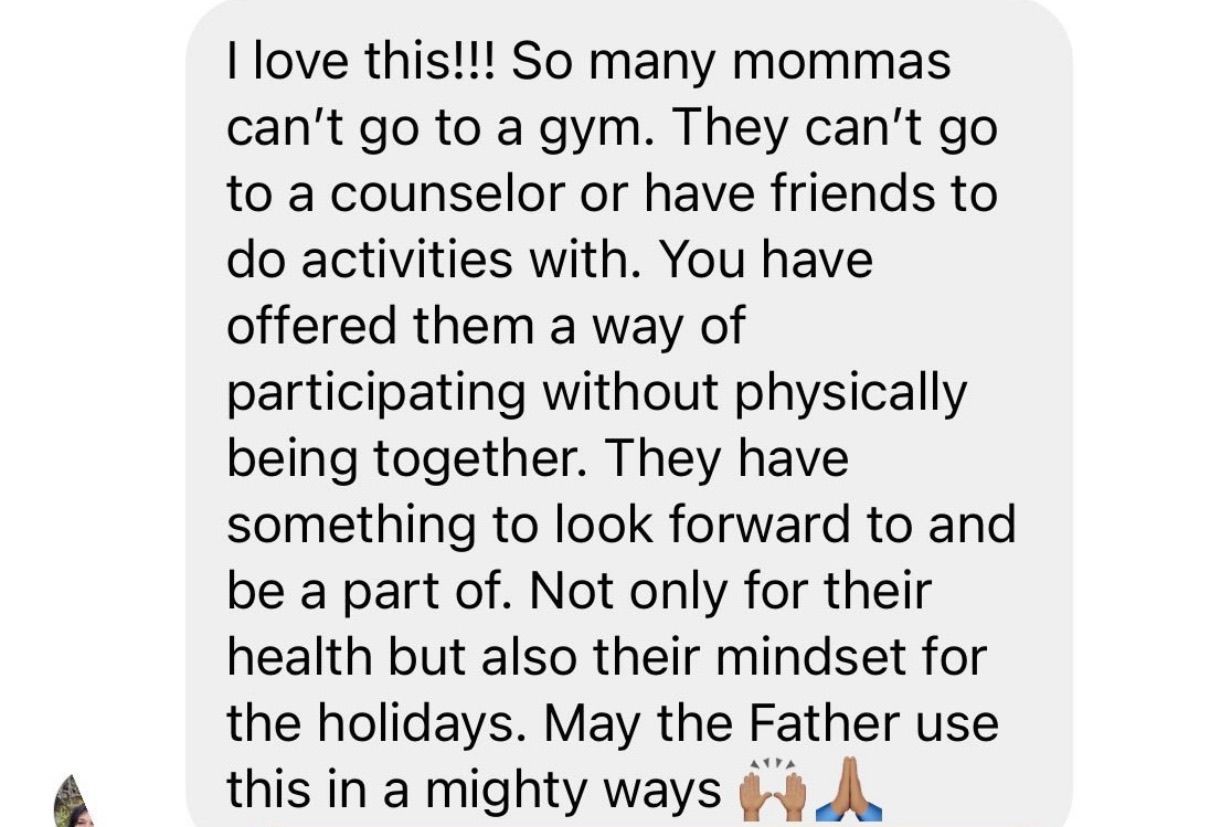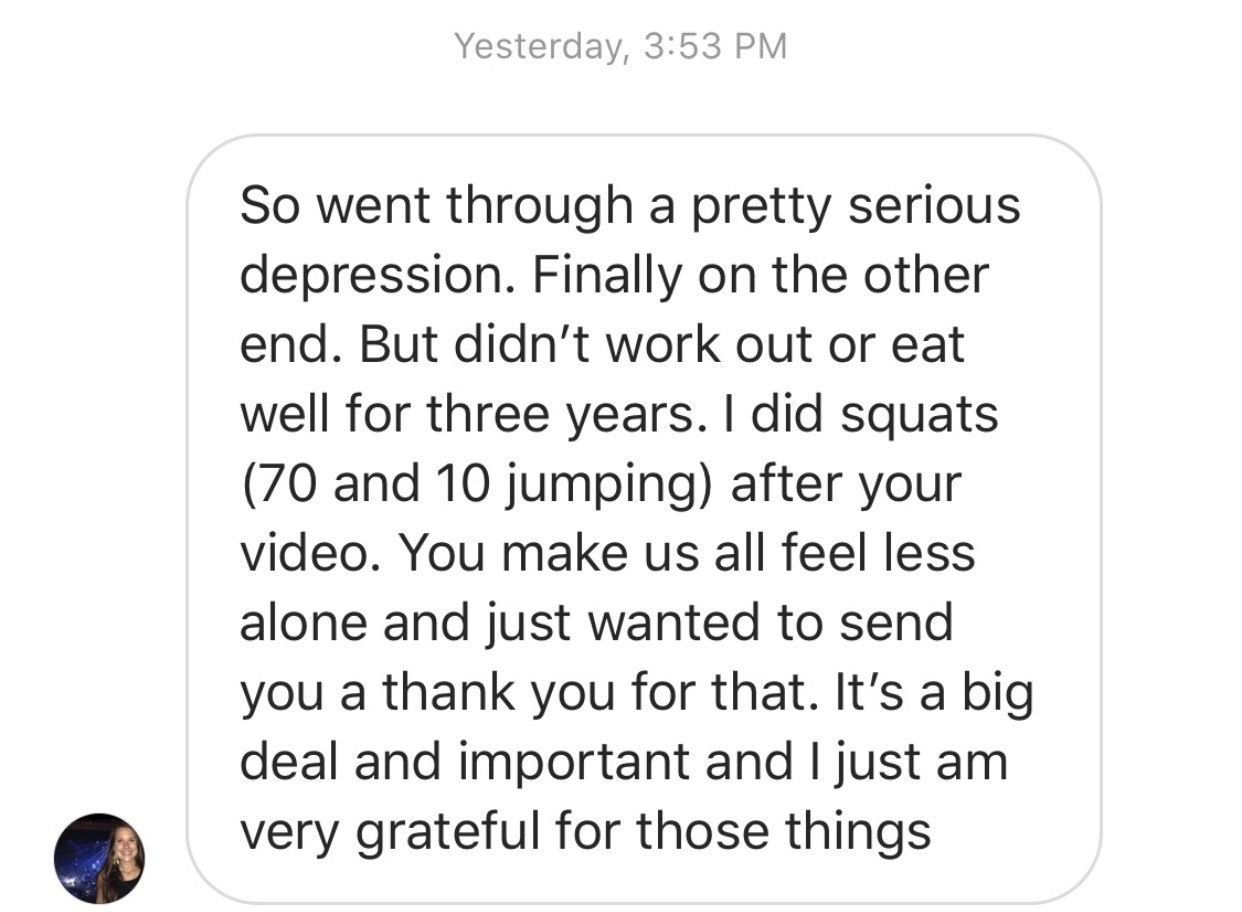 No other membership online will focus on our health as mamas from the INSIDE OUT, looking at our hearts, souls, minds, and bodies as an embodied whole!
You can do this. I'm giving you the permission slip! You just need the right person to explain it to you AND a personal guide to hold your hand!
Ready to take one step out of stress, shame, unhealthy boundaries, fatigue, and add healthy rhythms to the hot mess express?
HAVE A QUESTION? Let me help! Email me at MyLifeWellLoved@gmail.com and I'd love to chat!
Account Renewal and Cancellation
All sales are final for digital products and membership subscriptions. No refunds are available.
Upon subscribing to HBHB Membership, you agree to subscription fees and other charges relating to the subscription being billed automatically to the nominated payment method provided by you, on the renewal date of your term.
Subscription fees will apply regardless of whether or not you use your subscription.
Reoccurring billing: All subscriptions automatically renew unless canceled at least 24 hours before the billing period ends.
HBHB Membership is a subscription that will charge to your selected payment method, each billing cycle (monthly, bi-annually, or annually), on the same date you originally signed up. Your subscription will continue unless you choose to cancel. Regardless of the subscription type you choose, you will have full access to all available features and programs within the HBHB Membership for the duration of your active subscription (monthly, bi-annual, or annual). After canceling, please keep in mind that while you will still have access to your account for the remainder of your billing cycle. You will no longer have access to any of the content within the membership once your subscription has expired.
It is the responsibility of the subscriber to cancel their membership when desired. Subscriptions must be changed before the end of a billing period to avoid being charged. No refunds are made based on missed or failed cancellations, change of mind, unused subscription periods, accidental purchases, medical conditions, or any similar event, unless required by law to do so. Of course, our goal is to support you. If you have any additional questions, we encourage you to contact our team at MyLifeWellLoved@gmail.com.
All paid accounts on MyLifeWellLoved.com automatically renew at the end of their terms. The subscription renewal date will always be the day immediately following the end date of your current subscription period. The card used for the subscription purchase will be charged at the end of the term outlined in your receipt, unless it is updated prior to the renewal date. If you wish to cancel your account, you can do so at any time. Once your account has been canceled, you will retain access to all paid features throughout the remainder of the term you purchased. If we are unable to process your renewal, your account may temporarily be suspended from access to paid features; your account will not be deleted, and no information will be lost or removed. Your account will remain suspended until a valid payment method is used. If you have any questions or concerns regarding your account, please contact us at MyLifeWellLoved@gmail.com
DISCLAIMERS
You should consult your physician or other healthcare professional before starting this or any other health program to determine if it is right for your needs. This is particularly true if you (or your family) have a history of high blood pressure or heart disease, or if you have ever experienced chest pain when exercising or have experienced chest pain in the past month when not engaged in physical activity, smoke, have high cholesterol, are obese, or have a bone or joint problem that could be made worse by a change in physical activity. Do not start this health program if your physician or healthcare provider advises against it. If you experience faintness, dizziness, pain or shortness of breath at any time while exercising you should stop immediately. Not all exercise or health programs are suitable for everyone. You should always consult your physician or health care specialist before performing any of the exercises in this program or altering your current diet, especially if you have any chronic or recurring physical conditions, and/or if you are pregnant, nursing, or elderly. The instruction presented herein is in no way intended as a substitute for medical advice or counseling.
This site offers health, fitness and nutritional information and is designed for educational purposes only. You should not rely on this information as a substitute for, nor does it replace, professional medical advice, diagnosis, or treatment. If you have any concerns or questions about your health, you should always consult with a physician or other health-care professional. Do not disregard, avoid or delay obtaining medical or health related advice from your health-care professional because of something you may have read on this site. The use of any information provided including workouts on this site are solely at your own risk. By using this membership, Healthy By Heather Brown, you agree to the Terms and Conditions of Use ("Terms &Conditions"). We reserve the right, in our sole discretion, to change, modify, add or remove portions of these Terms & Conditions at anytime. You should check these Terms & Conditions periodically for changes
By using this membership after we post any changes to these Terms & Conditions, you agree to accept those changes, whether or not you have reviewed them. If you do not agree to these Terms & Conditions, you should not use this Website.
IF YOU DO NOT AGREE TO THE FOLLOWING TERMS AND CONDITIONS, PLEASE DO NOT USE THIS MEMBERSHIP.
TERMS & CONDITIONS
By using this Membership, you agree to be legally bound and to abide by these Terms & Conditions, just as if you had signed this agreement. If you do not comply with these Terms & Conditions at anytime, we reserve the right, if applicable, to terminate your access (or any part thereof). In our sole discretion and without prior notice or liability, we may discontinue, modify or alter any aspect of the Membership, including, but not limited to, restricting or terminating any user's right to use the Membership. You agree that any termination or cancellation of your access to, or use of, the Membership may be effected without prior notice. If you do not abide by the provisions of these Terms & Conditions, you agree that we may immediately deactivate or delete your user account and all related information and files in your user account and/or bar any further access to such information and/or files, or our Membership. Further, you agree that we shall not be liable to you or any third-party for any termination or cancellation of your access to, or use of our Membership.
From time to time, we may supplement these Terms& Conditions with additional terms and conditions pertaining to specific content, activities or events ("Additional Terms"). Such Additional Terms may be placed on the Membership to be viewed in connection with the specific content, activities, features or events and shall be identified as such. You understand and agree that such Additional Terms are hereby incorporated by reference into these Terms & Conditions.
Heather Brown helps busy mamas of young littles who are caught in the hustle to find encouragement in their journey to true health, from the inside out, starting with the heart. Read her journey of learning to live a life well-loved
HERE!