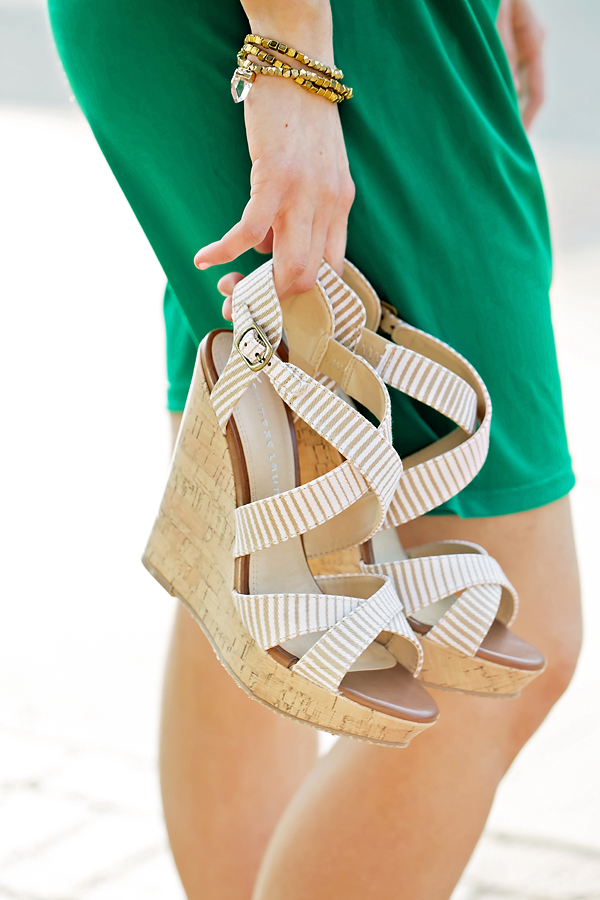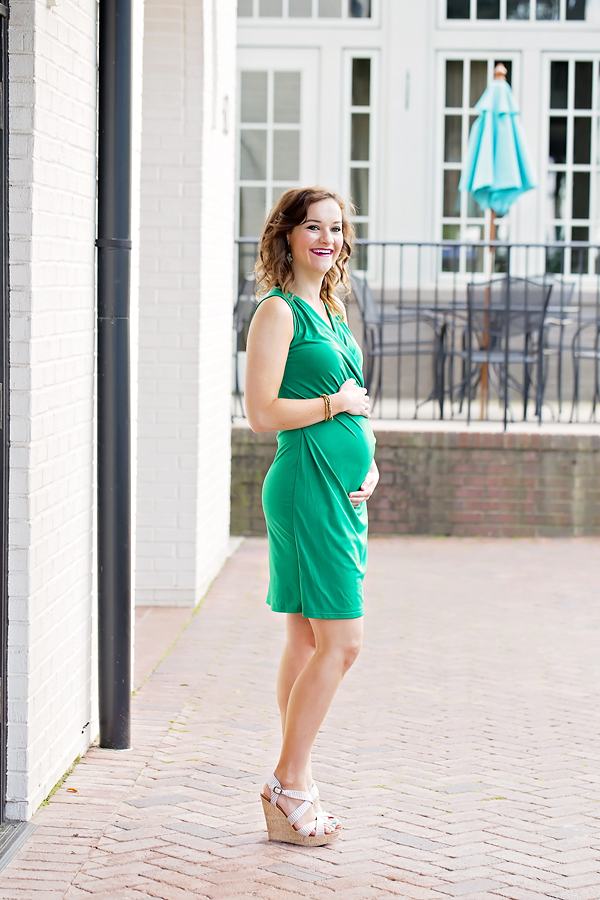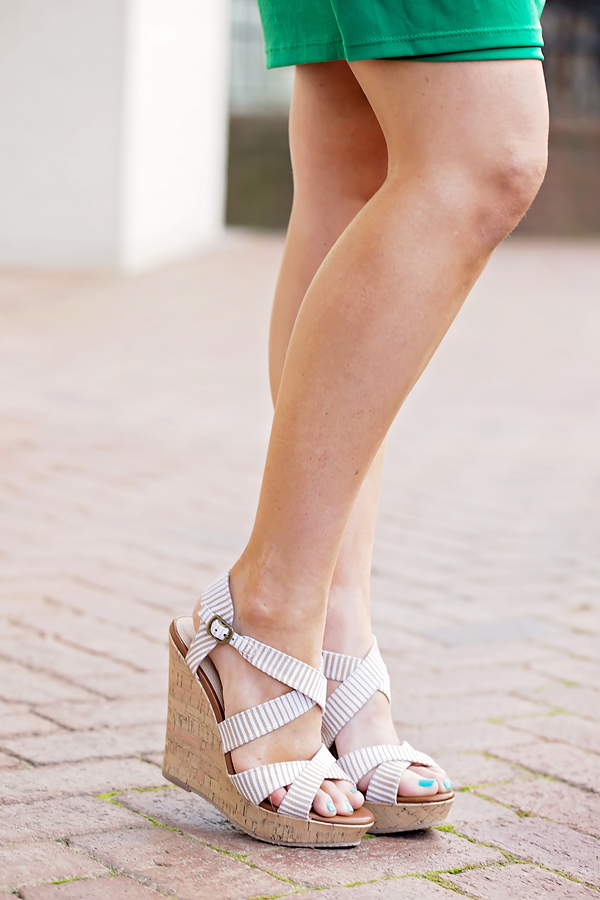 Spring and summer mean lots of weddings, baby showers, wedding showers, graduations, parties and lots of events! Inevitably, you'll need a few go-to pairs of heels. And, not only that you'll need a way to rock your heels while looking and feeling your best. And, let me assure you, pain doesn't have to be a part of the equation. I've teamed up with Rack Room Shoes to help you find some of the best looks for a great price without sacrificing looks.
How to Rock Your Summer Heels:
1. Gams: First things first, get your legs lookin' right! It's time to exfoliate that dry winter skin away, lather up with lotion, get your faux tan and shave. Set the stage for the beauty of a woman's feminine legs and they will always shine! 🙂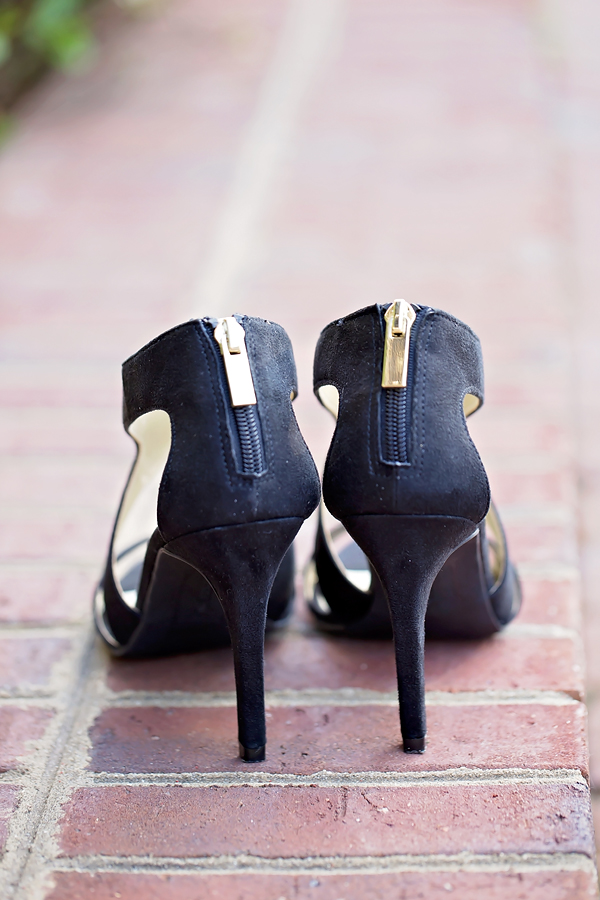 2. Be realistic: If you have blisters and were on your feet all day the day before, take it easy. No need to pull out your sky high heels when your feet are riding the struggle bus! Opt for a shorter heel like the one pictured above (and, yes, that's a sneak peek of a future post).
3. Opt for Wedges: …or at least shoes with a thicker sole. Thin soles usually give me pain on the bottom of my foot. Sometimes even to the point of numbness. You want a thicker sole or a little bit of a platform, which will offset some of the pressure when you're walking. A rubbery kind of material will absorb some of the pressure you may feel.
4. Shake it Off: Literally take your shoes off every once and a while and stretch your feet out. I'm infamous for doing this at the office. While your feet are under a table or desk, no one has to know but you. 😉
5. Shoe Inserts: If you have shoes that your feet slip in a decent bit, invest your $7 in some foot inserts at the pharmacy. Many times these inserts help your foot avoid friction and therefore blisters from slipping. Well worth it!
I'm a big fan of these striped wedges for a dressed down look or dressed up from Rack Room Shoes! And the best part, they don't hurt. Holla! If you are in the mood for some shoe shopping, Rack Room Shoes is known for it's everyday "Buy One Get One 50% Off" promotion on all styles so take advantage while you get your go-to shoes for spring and summer! Spring footwear trends identified by Rack Room Shoes fashion experts and buyers include wedges, floral patterns, bright colors, boat shoes, ankle details, casual comfort shoes and jeweled sandals, so there's plenty for you to choose from to get your deal!
Shop the Look: Shoes: Chinese Laundry Mandisa | Dress: Lilac Brynley Style from The Swanky Stork in Cahaba Heights (maternity and non-maternity) | Bracelet: Kate Morris Jewelry Ora
Thank you to Rack Room Shoes for sponsoring this post. All opinions are my own. And thanks to Magen Davis Photography for the photos!
Heather Brown helps busy mamas of young littles who are caught in the hustle to find encouragement in their journey to true health, from the inside out, starting with the heart. Read her journey of learning to live a life well-loved
HERE!