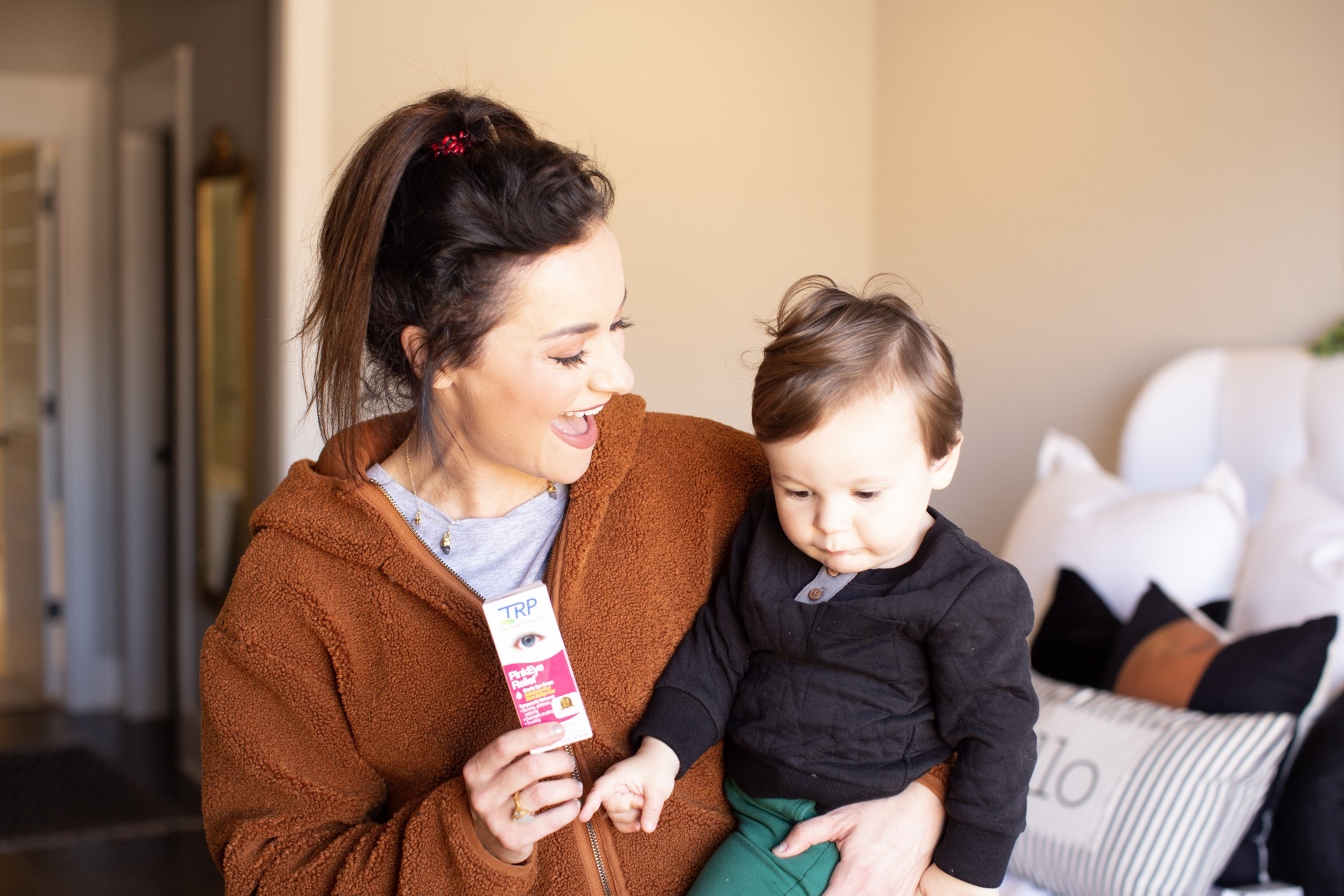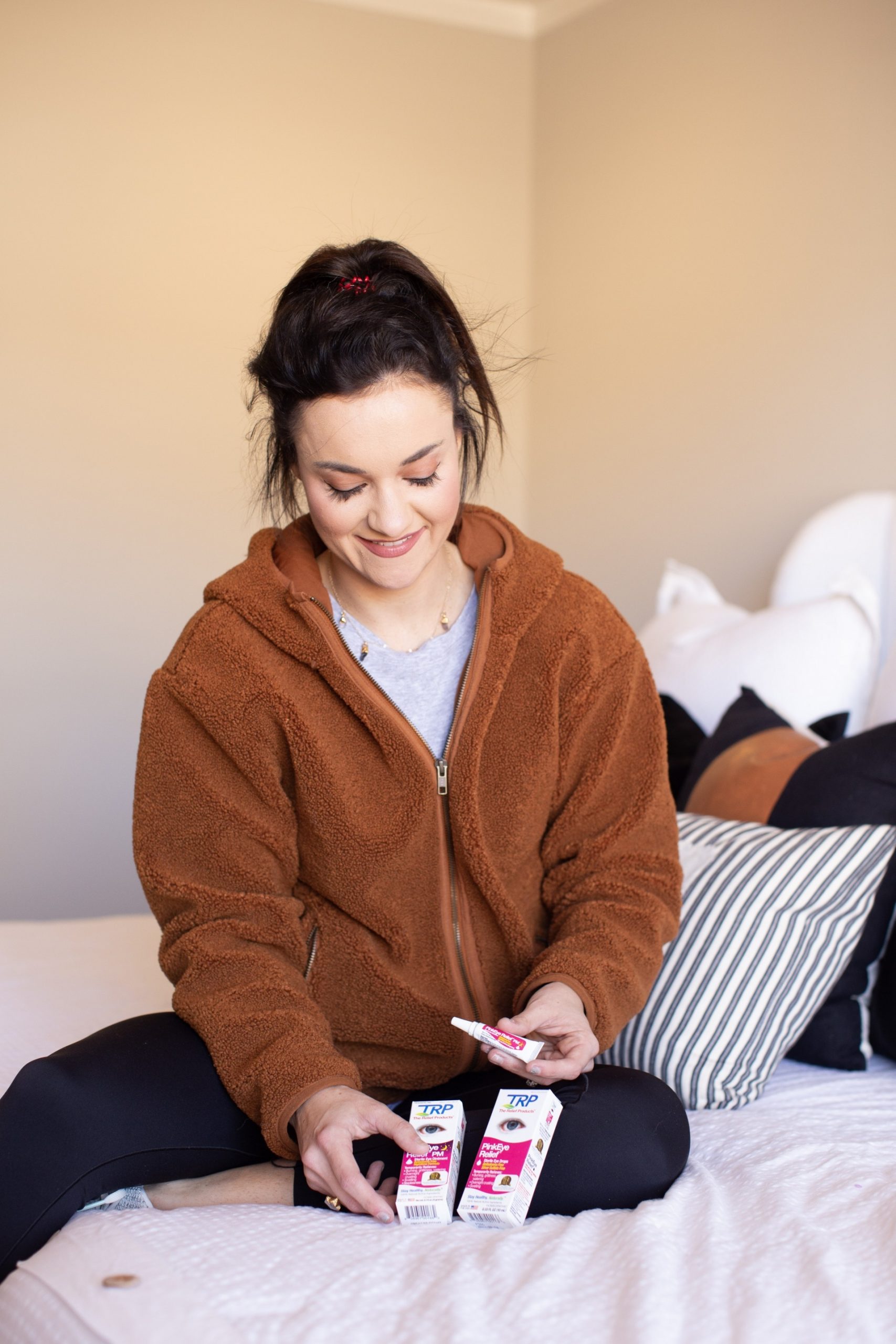 SHOP The How To Prevent The Flu Naturally Post HERE: Amazon Sherpa Coat // Finn's Target Sweatshirt // Finn's June and January Pants // Aerie Lululemon dupe leggings // Adidas Ultraboost // Ring & Necklace
Photos by Magen Davis Photography
Thank you to The Relief Product for partnering with me on today's post!
We are in the thick of sickness season. You may have followed along with the Brown family sickness saga not too long ago. I got the flu, Finn got a double ear infection, Leyton got pink eye and then to top it all off I relapsed and then Eric got the flu. It was a 2 month long cabin fever in the making situation. So today, by your request, I'm sharing my go-to ways to prevent the flu naturally along with other sicknesses. You can hopefully keep sickness at bay with these simple and natural tips.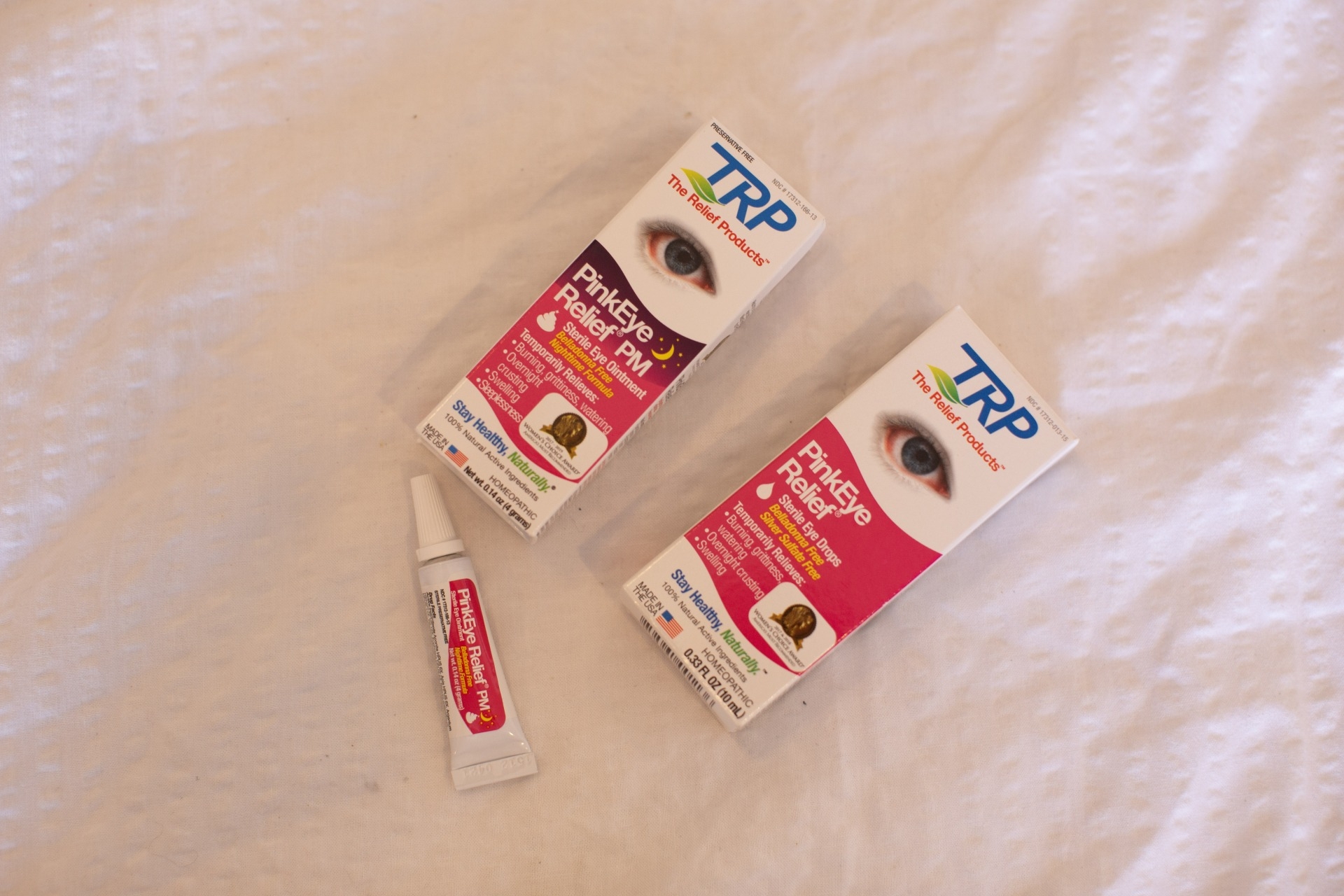 1 // Remember when Leyton got the never ending pink eye circa Brown sickness takedown 2019?! Yeah…ever since then we've had The Relief Product Pink Eye Relief products on hand so we can do something at the first sign of it! Available in both an eye drop and an eye ointment formula, this handy product relieves the burning, grittiness and watering in eyes. It also helps by cutting back on overnight crusting and swelling. Plus it's a natural product that you can feel good about using with your kiddos.
2 // I know you hear this all the time, but washing your hands is everything! I make Leyton wash his hands when we gets home from school, every time he uses the bathroom, and any time that we have been out and about. When I'm at Burn or Leyton's MDO or church, I always use the hand sanitizer they have readily available.
We really love the all day hand sanitizer spray, which is also available in a foam. We even keep it in Leyton's bedside table so we can use it anytime we have messy or sticky hands. I always keep that hand sanitizer in my purse and I have a bottle in my car. When I go through the drive through at the bank or CVS, I can use it on the go. Some might call me a germaphobe… I call it smart. 😉
Being mindful of not touching your face or eyes until after you've washed or sanitized your hands – this is a crucial step in preventing the flu naturally.
3 // Another easy tip is to eat right and exercise. I know when it's colder outside and it gets darker earlier, it gets a lot easier to want to just come home and cuddle up and binge Netflix until all hours of the night. Anyone else tempted to do this too?
Make sure you're eating less processed foods and sugary foods. They have been shown to impact your immune response for hours afterwards, which is totally crazy! It can even feed cancer cells in your body. Yikes!
If you are exercising and eating healthy, your body can keep up with its health defenses. Drinking plenty of water, flushing out toxins, and giving your body enough fluids to work with is huge.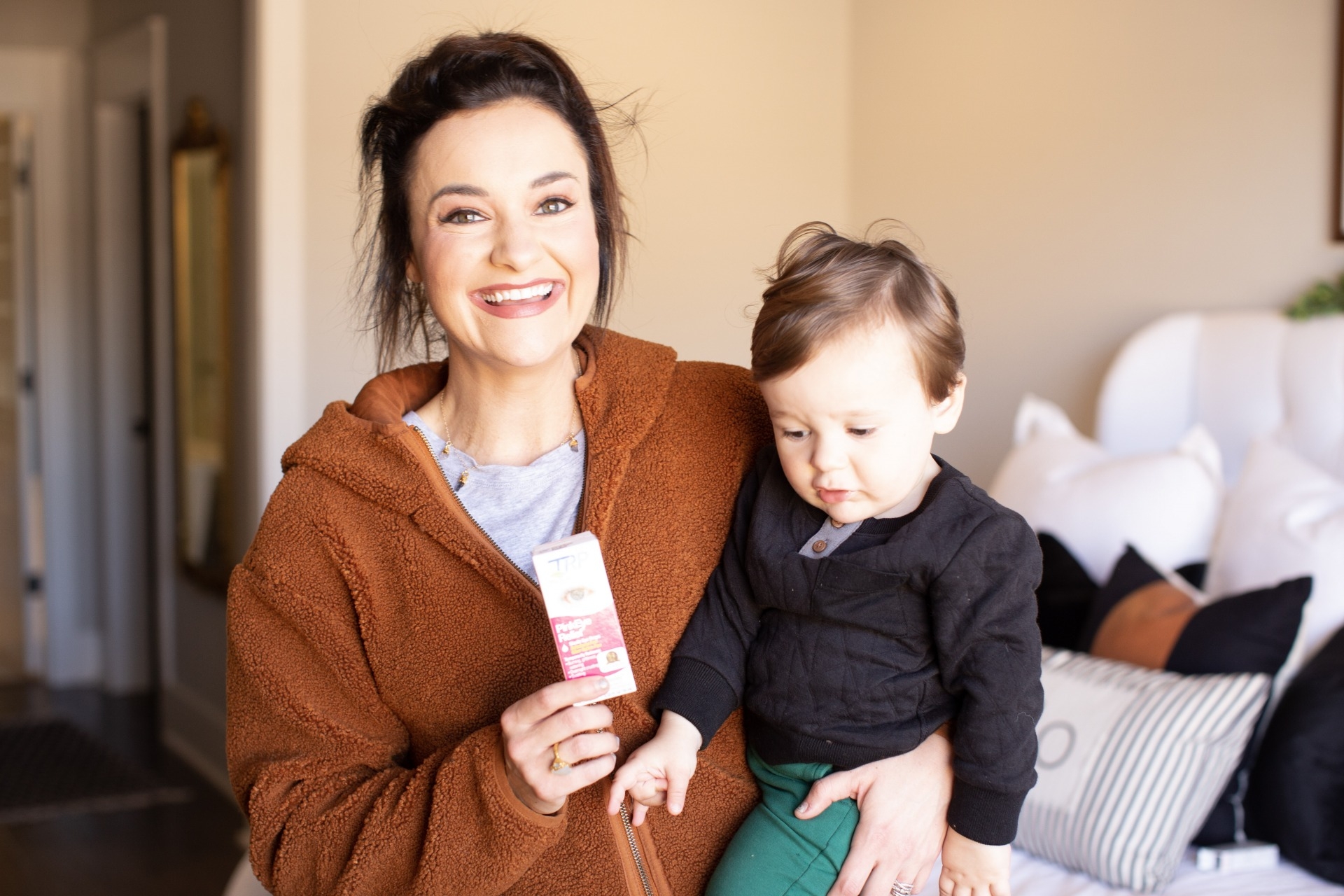 4 // Another big thing I do to naturally prevent the flu and help with allergies is swiping lavender inside my cheeks and nostrils before bed. Oh! And anytime I notice a lot of congestion, I head into my chiropractor at Friends and Family Health Centers and ask them to work on my sinuses. They have taken me back from the brink of a sinus infection many times! We also take Elderberry gummies every day.
5 // Stay home when you or your kids are sick! If I hear there is a stomach bug going around and I think the boys may have been exposed to it, we drink 100% pure unfiltered grape juice for a few days to help us from getting it. That may be an old wives tale but it's worked for us so we're going to keep doing it, ha!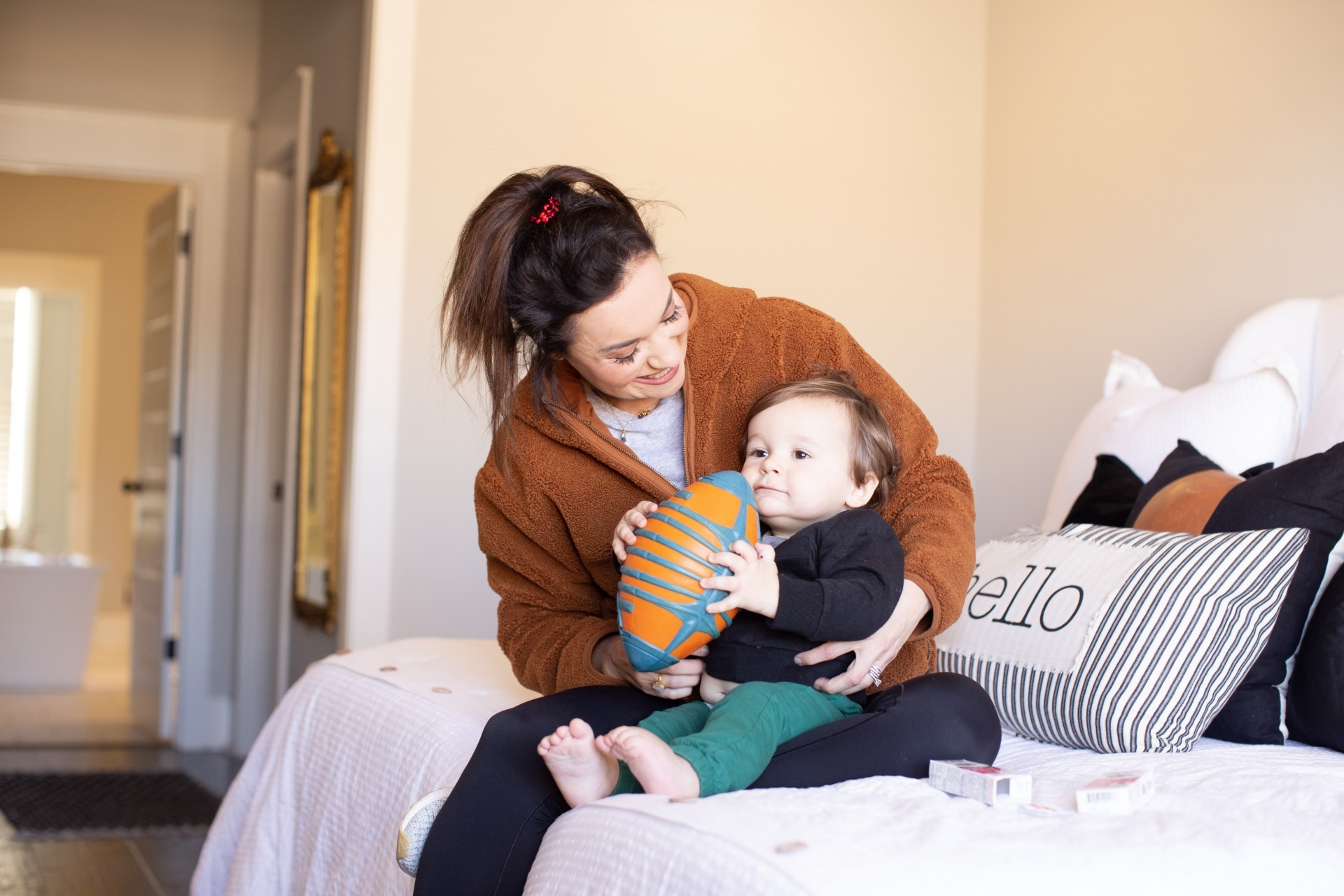 6 // Make sure your body is at the optimal level! This means keeping your vitamins and probiotics up. We also keep children's Advil and Tylenol on hand so if the boys spike a fever, we don't have to run out to the pharmacy! We use a digital thermometer which makes taking temperatures easier!
7 // I also learned from one of you (shout out to Lindsay) about Oscillocossinum. When I asked her what it was, she said, "It's a supplement made from duck liver that reduces flu like symptoms and helps keep others in your family that have been exposed healthy. At the first sign of flu, we all take it! It's in a capsule and looks and tastes like Nerds candy. So weird, right?? I swear by it! My sister told me about it and it's the real deal. We know so many people who swear by it too. You can buy it at any pharmacy on the shelf. Add elderberry gummies and voila – all better in 24-48 hours! I am not a health nut in the least, so if I'm willing to try duck liver capsules and weird berries then you know it must be something special!"
SHOP My Outfit From Instagram Video HERE:

SHOP The How To Prevent The Flu Naturally Post HERE:

PIN The How To Prevent The Flu Naturally Post For Later!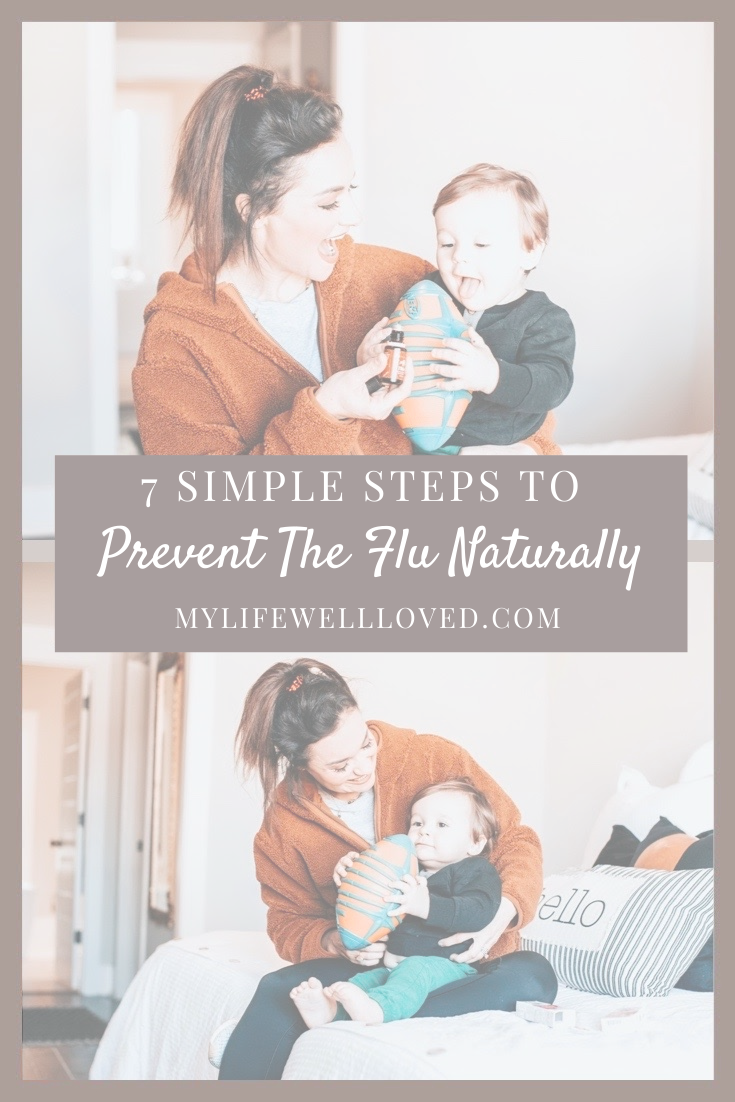 Heather Brown helps busy mamas of young littles who are caught in the hustle to find encouragement in their journey to true health, from the inside out, starting with the heart. Read her journey of learning to live a life well-loved
HERE!