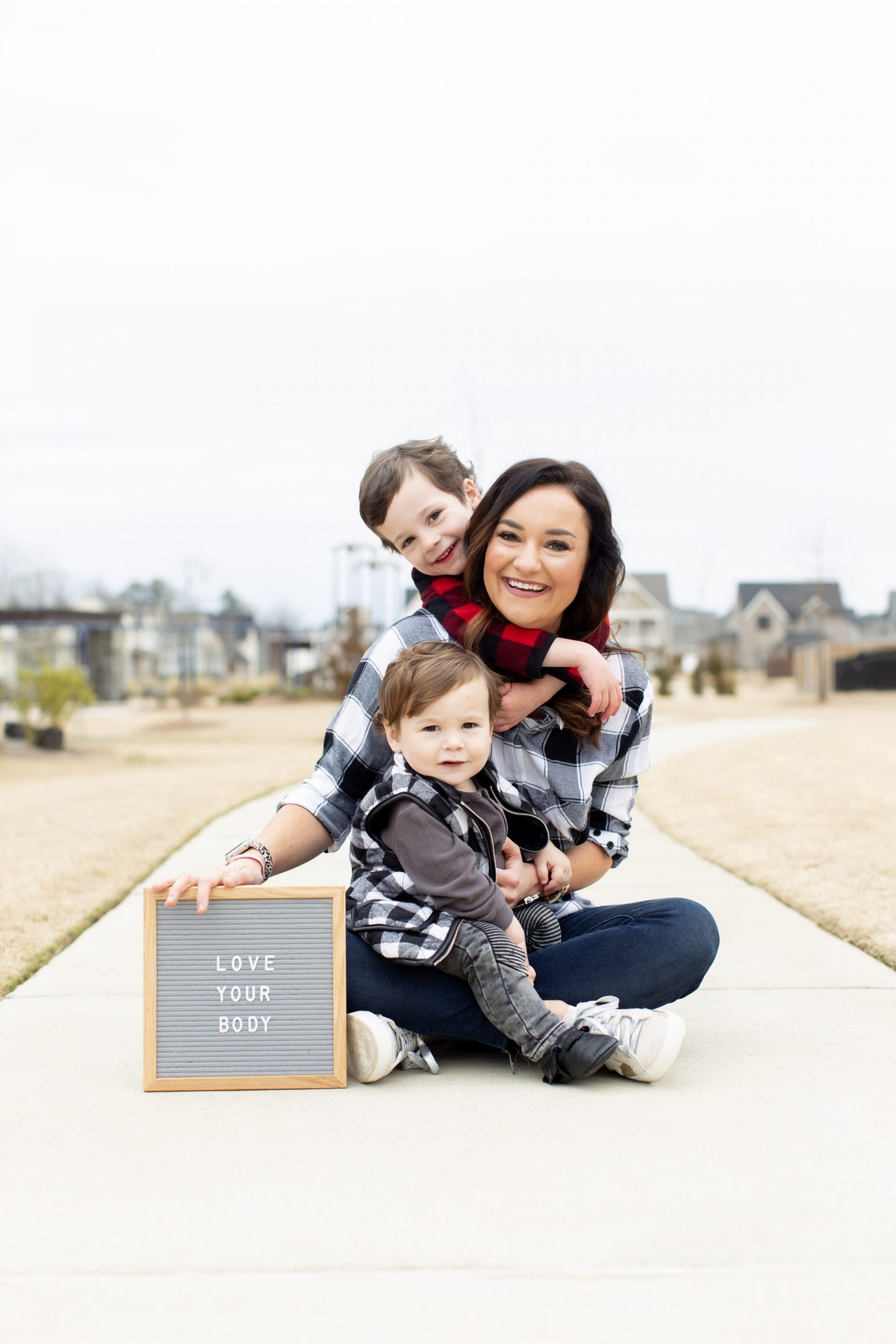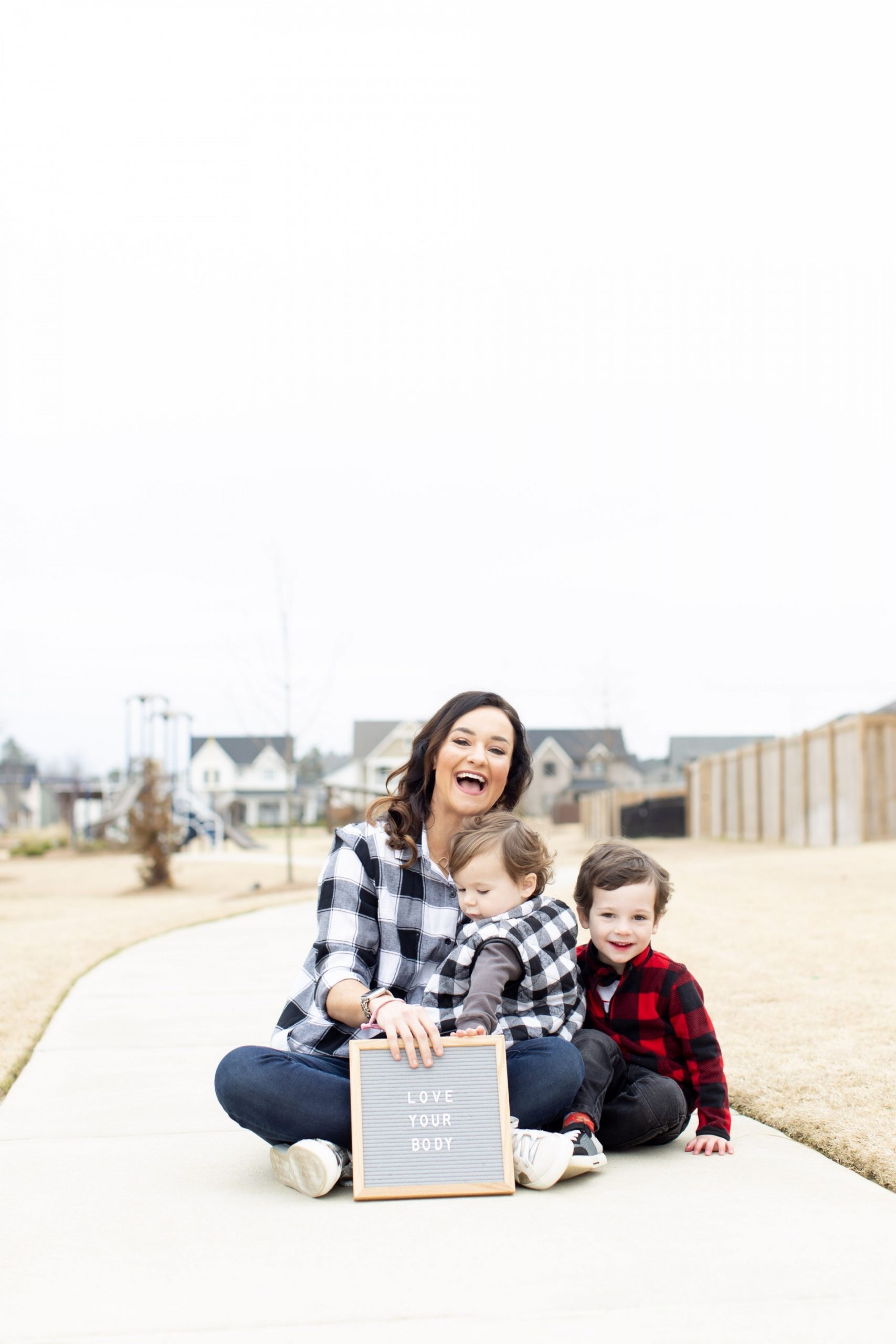 SHOP The How To Love Your Body Photos HERE: Amazon Golden Goose Dupes // Leopard Apple Watch Band // Initial Necklace // My Plaid Top // Leyton's Top // Finn's Vest // Bracelet // Leyton's Shoes // Finn's Mocassins
Photos by Magen Davis Photography
It is week 3 in our LOVE YOUR BODY series and to be completely real and vulnerable, my heart is heavy writing this post. As women, loving our bodies, feeling beautiful in our own skin, and knowing how loved we are can be a challenging road.
I receive so many messages asking how I have come to love my body (especially postpartum) and tips on how to love yours — and recently I received a specific request to share what God says about us and loving ourselves just the way He made us.
His Word tells us He loves us. His Word tells us we are made in His image. His Word tells us we are created beautifully by a Creator who does not make anything that is not meant to glorify Him. Yet why are we so quick to talk negatively about ourselves?
It absolutely breaks my heart how often we as women feel hurt, experience self-doubt, or allow negative thoughts to take over our minds. The struggles of hair loss, new hair growth, stretch marks, weight loss, low libido, feeling like "yourself" or "normal", and so much more flood my DMs on a far too regular basis.
We feel as if all of the above make us unworthy or not beautiful. It's heavy. None of that comes from the Lord. Truthfully, it comes from the lies of the enemy telling us we aren't worthy, we aren't beautiful, and we aren't made perfect in God's image.
My challenge for you today is to read the truths below and let them sink in. I also challenge you to prioritize your health, implement self-care, and allow yourself to be fully human.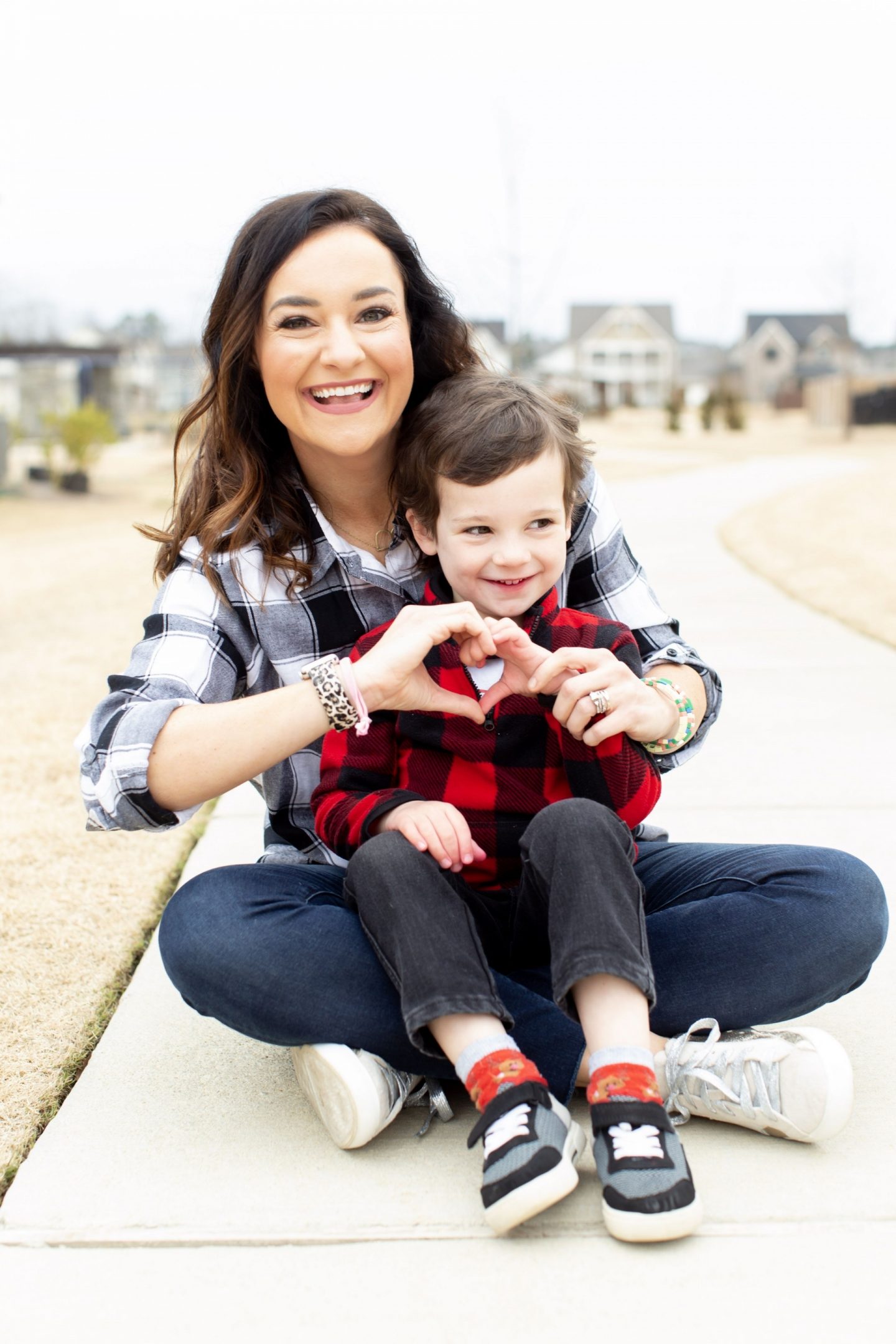 When your hormones are all over the place after having a baby and you have a low libido – see your gynecologist. When you experience postpartum hair loss – see your dermatologist. As women, we forget to take care of ourselves because we are so busy caring for those around us.
God gave us one body and said to treat it like a temple. If there's something you need to take care of, there are health professionals to lean into. Don't be afraid to stand up for yourself, to care for yourself, and to address those things that cause so much stress and anxiety!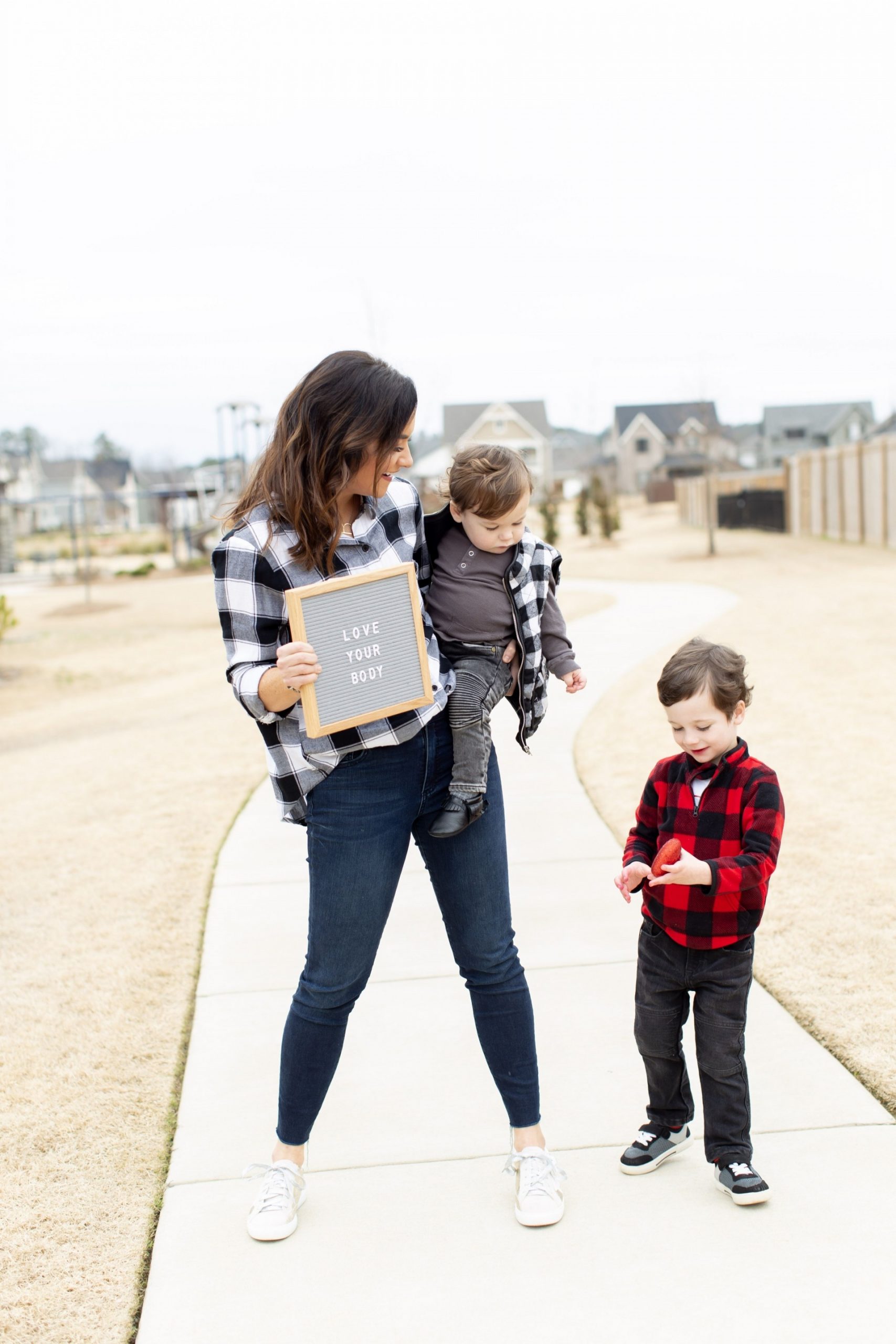 The verses below bring to light the TRUTHS about ourselves and I pray they speak to you today!
Spiritual Truths About LOVING Your Body
WORTHY
Indeed, the very hairs on your head are all numbered. Don't be afraid; you are worth more than many sparrows.
Luke 12:7
At some point, most of us have experienced this sense of feeling unworthy. Whether it be unworthy of love, God's grace, or forgiveness. But ladies, those are all lies. The TRUTH from our Lord says not only are we worthy of love, His grace, and forgiveness… He even knows the number of hairs on your head. He knows your heart and created you with a purpose in mind.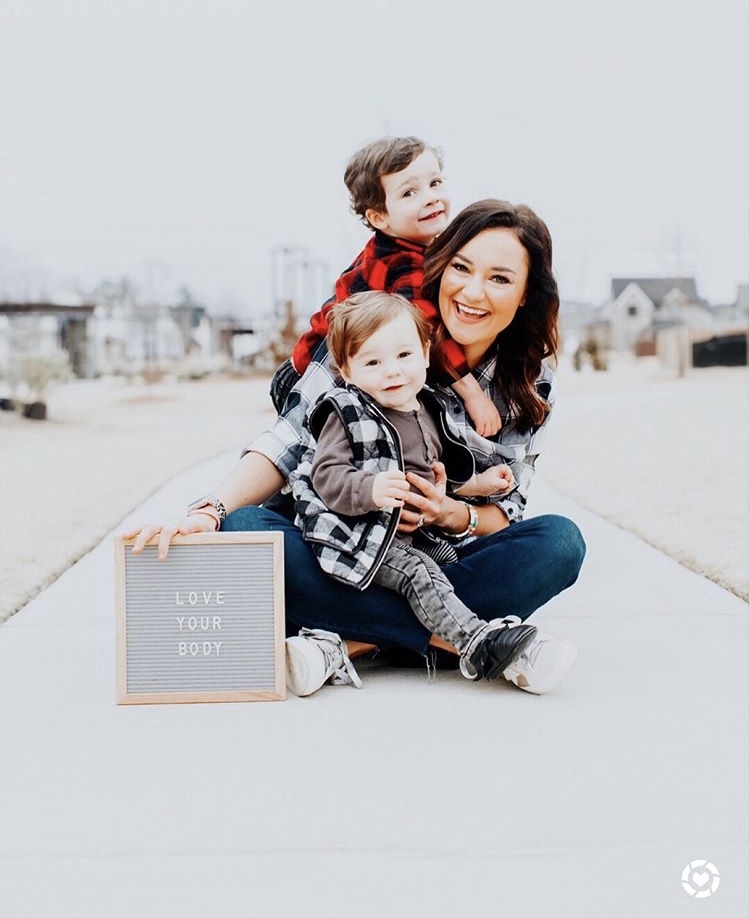 LOVED
For I am convinced that neither death nor life, neither angels nor demons, neither the present nor the future, nor any powers, neither height nor depth, nor anything else in all creation, will be able to separate us from the love of God that is in Christ Jesus our Lord. Romans 8:38-39
It's so easy to get caught up in the lie that we have to earn God's love. Friends, this is not how He works. We are His children and just as we love our own children, he loves us 10 times more. You are loved and cherished by a God who knew you were going to have those stretch marks when your baby came and whose heart's desire is for you to feel confident in who He made you to be.
TEMPLE
Do you not know that your bodies are temples of the Holy Spirit, who is in you, whom you have received from God? You are not your own; you were bought at a price. Therefore honor God with your bodies. 1 Corinthians 6:19-20
The lies that seem to take over our minds are things that we allow ourselves to believe and feel. But those exact thoughts are ones we would never tell our sister, friend, or any other woman in our life. Yet we allow the enemy to come and steal our own joy and happiness. We are called to honor God with our bodies and to treat our bodies like a temple. The Holy Spirit lives inside each of us, let's make it a point to treasure that and view ourselves through God's eyes.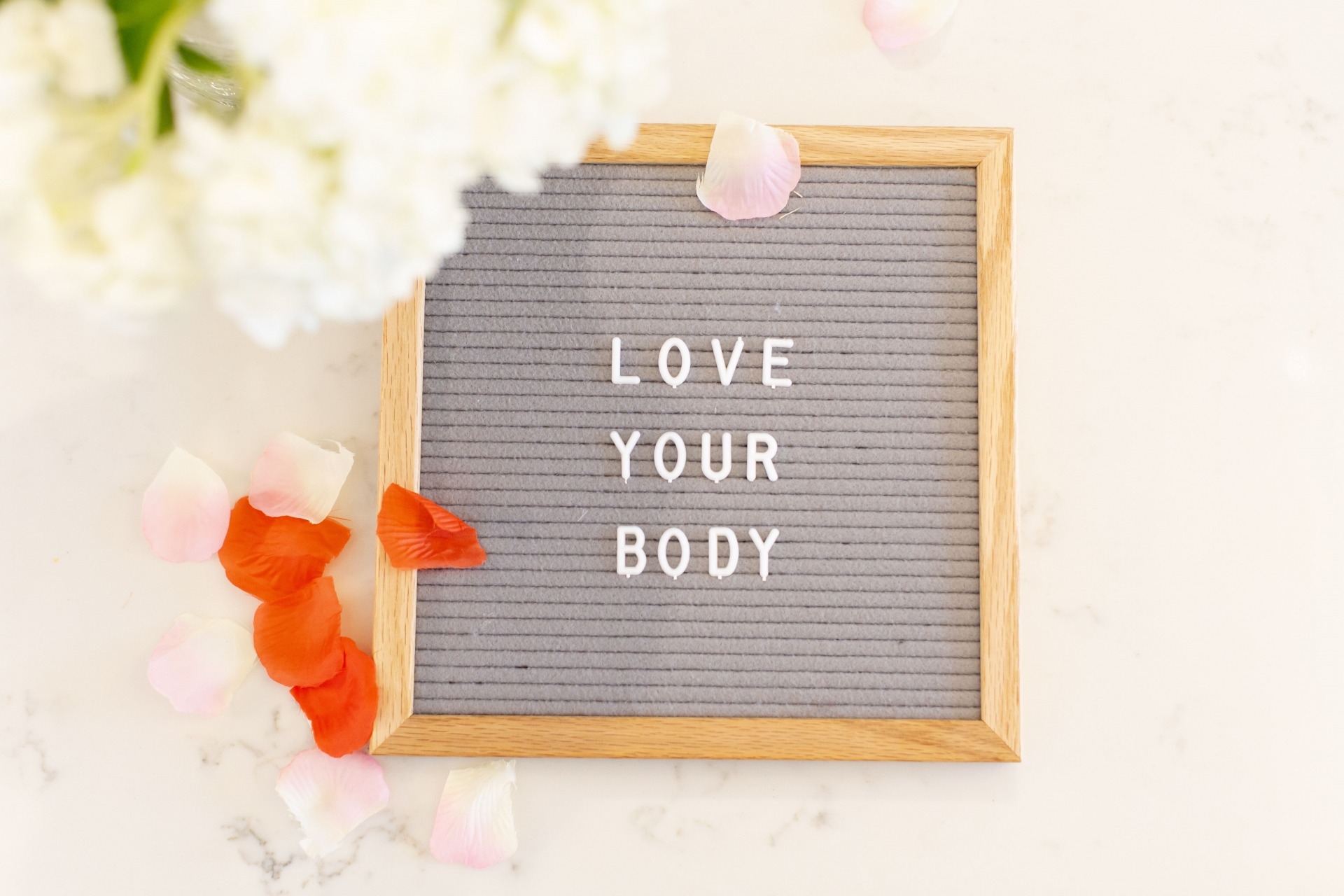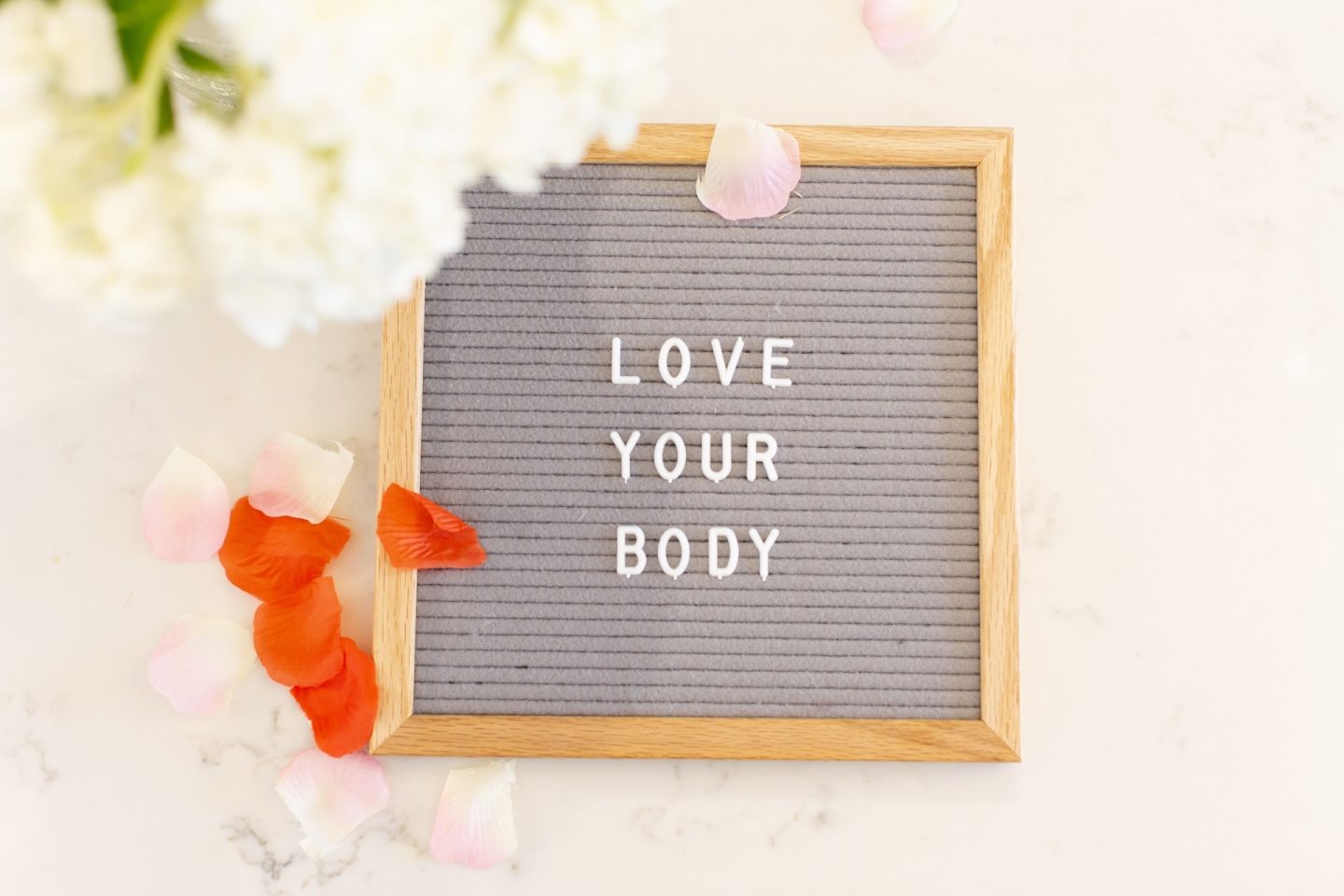 IDENTITY
For we are God's handiwork, created in Christ Jesus to do good works, which God prepared in advance for us to do. Ephesians 2:10
God made YOU uniquely beautiful with a purpose designed specifically for you to serve Him and those around you. He called you to be your child's mother. He created you to do good works and at the end of the day, if we're glorifying God with our body, heart, mind, and posture that's what truly matters. Our identity is not in this world, but in Him.
BEAUTIFUL
I praise you because I am fearfully and wonderfully made; your works are wonderful, I know that full well. Psalm 139:14
We're human. We're going to struggle with things like self image or feeling like we're not enough. Just as Psalm 139:14 tells us, we are FEARFULLY and WONDERFULLY made. God does not make mistakes and He certainly does not tell us that we aren't good enough. Being made in God's image does not mean perfection, it means grace through the imperfections and His love still remains.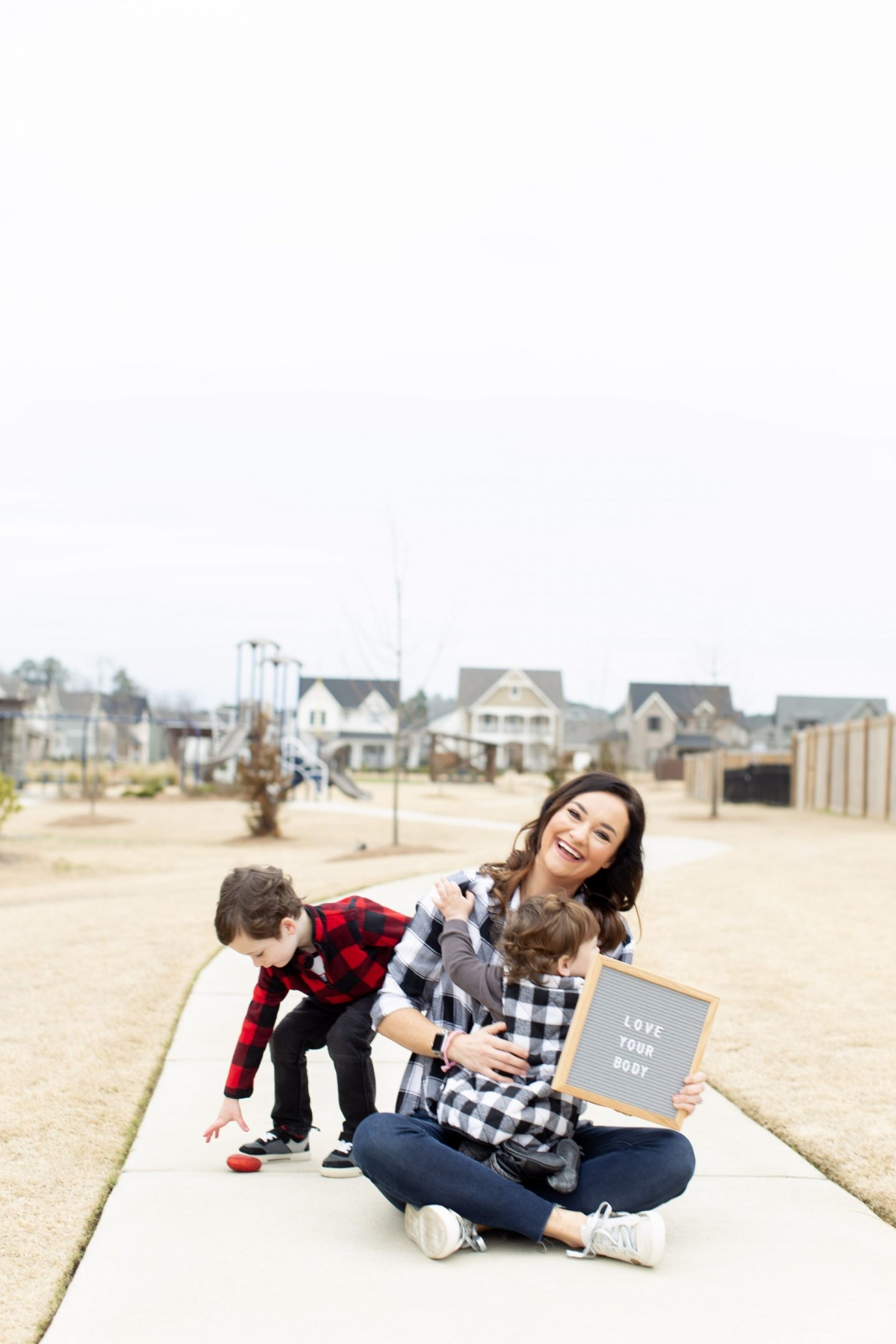 My Encouragement:
My encouragement for you today is if you're struggling with something like stretch marks, diastasis recti, hair growth, postpartum depression, or postpartum anxiety, free yourself and lean into Him! Cling to these Scriptures and believe them to be true!
God has a redemption plan. It's meant for each of us. His redemption plan looks like this to me: He sent His son to die for me even when I am being negative. Even when I am being lazy. Even when I'm not in His word. Even when I'm defeated from a long day with my kids and stress runs throughout my thoughts and veins, overthinking everything and yet not feeling like I can focus on one thing fully.
He has given us wisdom and shows us in His word He wants us to live in community with Him, our friends, and Church. When you are surrounded by friends who you can share these struggles with, you realize you are not alone.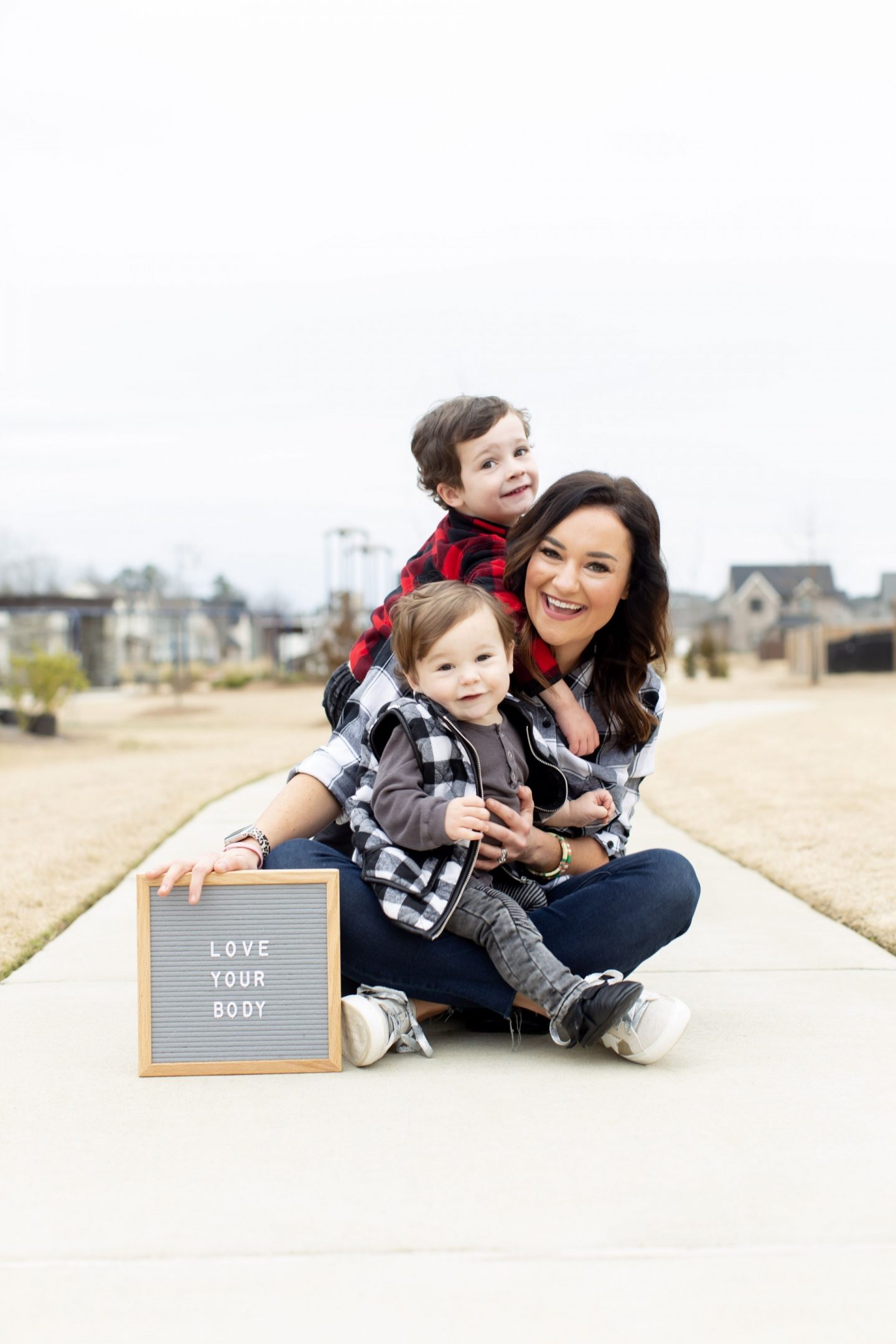 My Recommendation:
If you don't have someone like that, I highly recommend finding a sister in Christ to come alongside you and be your community! Allow them to speak truth into your life and allow them to hear about the struggles you are experiencing.
I want you to know that I love you so much and am very grateful you stuck it out with me to read this long post. My heart and prayer is that you walk away knowing you serve a God who loves you no matter what you look like or what your heart's posture is. He can change us and bring us to the feeling of wholeness and redeemed.
Leave a comment letting me know if this spoke to your heart and how so. If you know another way for mamas to feel loved or have a verse in mind that speaks to this, please share! Let's lift each other up! We are strong, beautiful women created for so much more than we can even imagine!
SHOP The How To Love Your Body Post HERE

PIN The How To Love Your Body Post For Later!