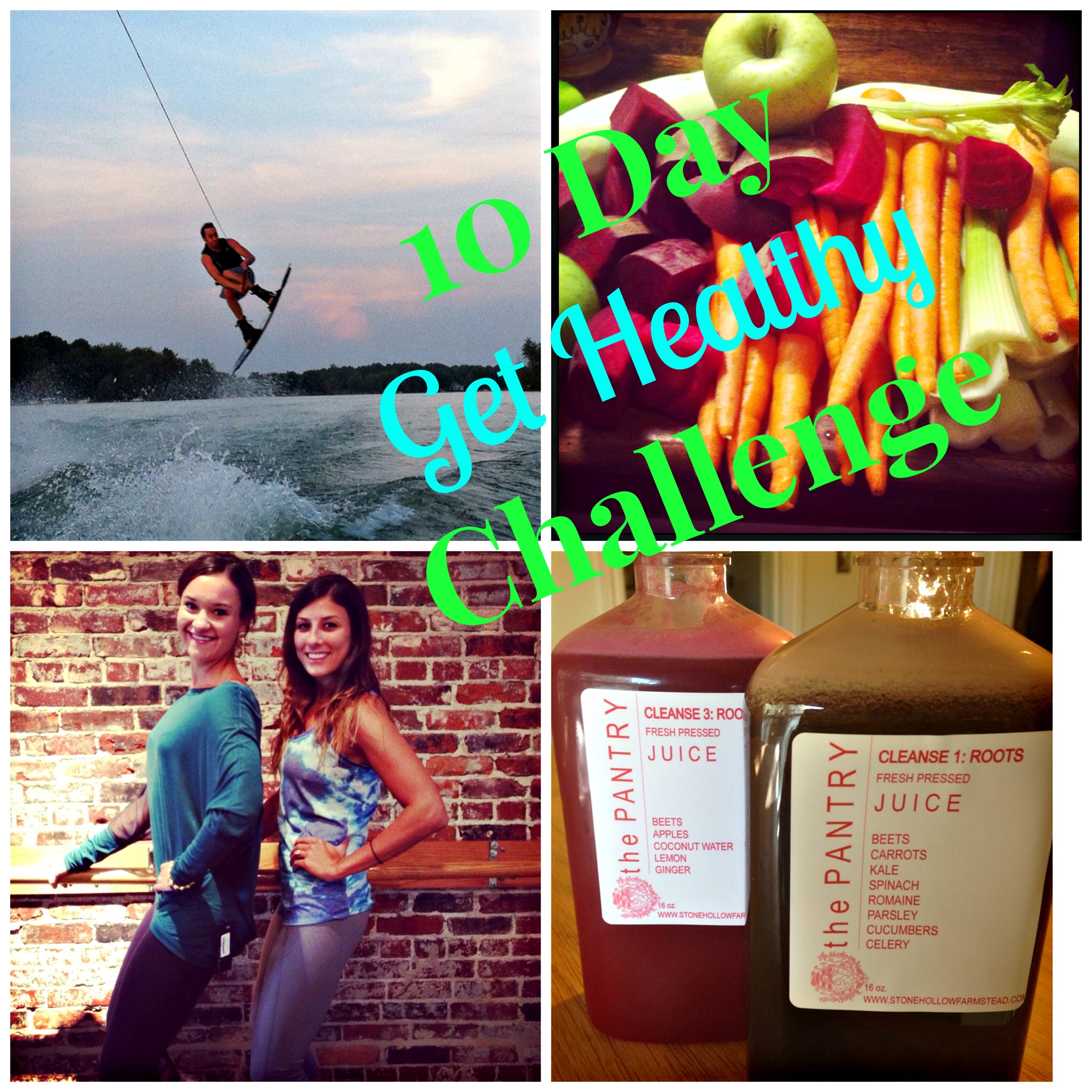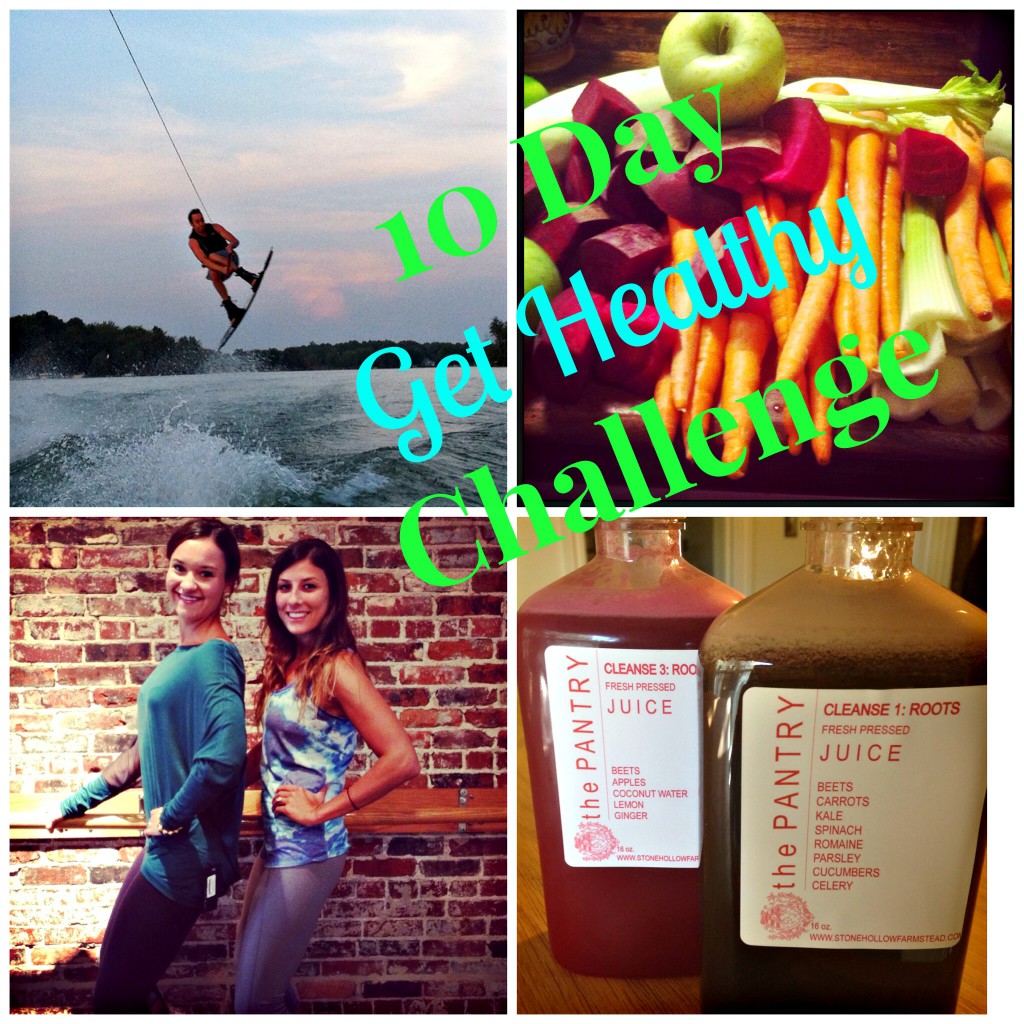 Here we are! Day 1 of the 10 Day #GetHealthyChallenge! To see the intro post about it and get the scoop on what's to come, see the post from yesterday here. The challenge of the day is DRINK WATER!
I know, I know, getting enough water seems like a no brainer, but are you doing it? Water is critical for flushing toxins out of your body, hydrating you, getting your skin glowing, and supporting your body in many, many ways! I have become much better at drinking water than I used to be and this is my trick…I ALWAYS keep a water bottle with me. I know it sounds elementary, but when it's there, you drink it more often!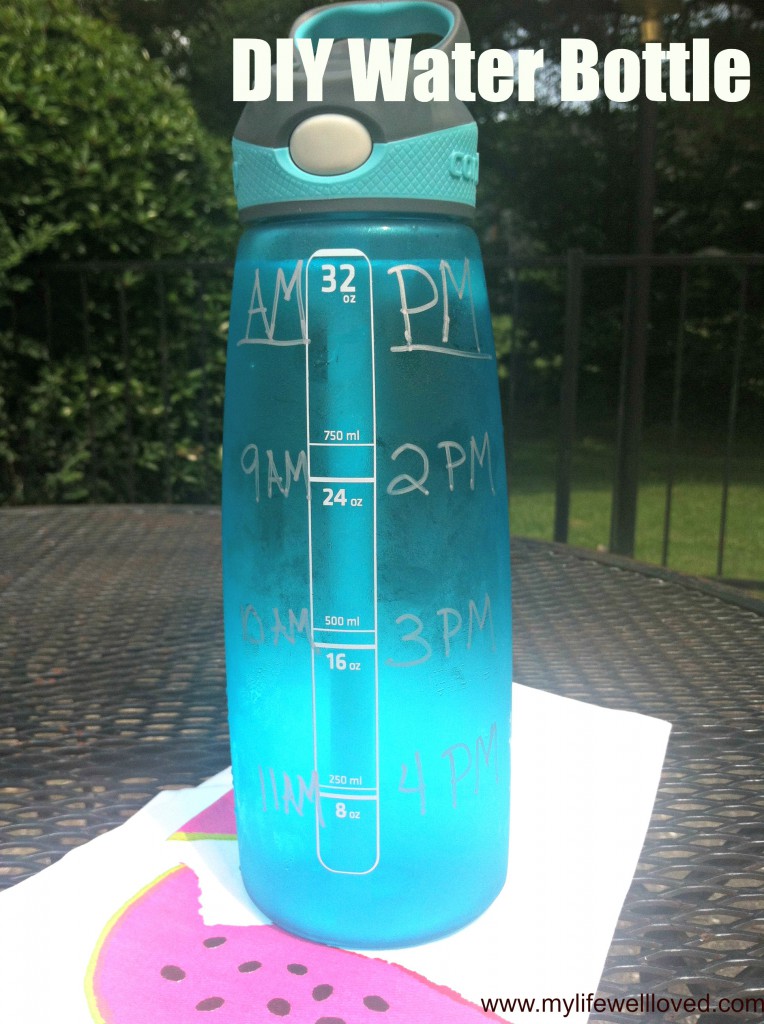 In fact, I even marked up a water bottle with permanent marker to help me know how much I should be drinking by certain times of the day. This helps me to avoid guzzling 64 oz of water at the end of the day before I go to bed. If you think it would help you as well, go buy a water bottle from Target, grab a Sharpie, and mark down the sides of the bottle what time you would need to drink to in order to get your 8 (8 oz) glasses of water by the end of the day. Since this water bottle was 32 oz, I needed to write down times for the AM and PM so that when I refilled it, I knew where I was starting from again. I hope this trick helps some of you as well!
Another tip a friend told me she does to drink more water was to go to bed with a cup of water. Drink some water when you go to sleep and some more when you wake up. It's a great way to start and end the day with something clean and refreshing for your body.
Alright, challenge time! Try to drink 8 glasses of water today. Snap a pic of you completing this or check in with me on Facebook and let's use the #GetHealthyChallenge to support each other in this each day!
BONUS Challenge of the day: Get a friend to join you in the challenge. That will help you stick with it and get in some new healthy habits that the two of you can maintain.
Remember, if you check in with me during the challenge on FB or with the hashtag and @HeatherMacBrown on your photo on Instagram, I'll randomly select a winner to get a prize!
Heather Brown helps busy mamas of young littles who are caught in the hustle to find encouragement in their journey to true health, from the inside out, starting with the heart. Read her journey of learning to live a life well-loved
HERE!