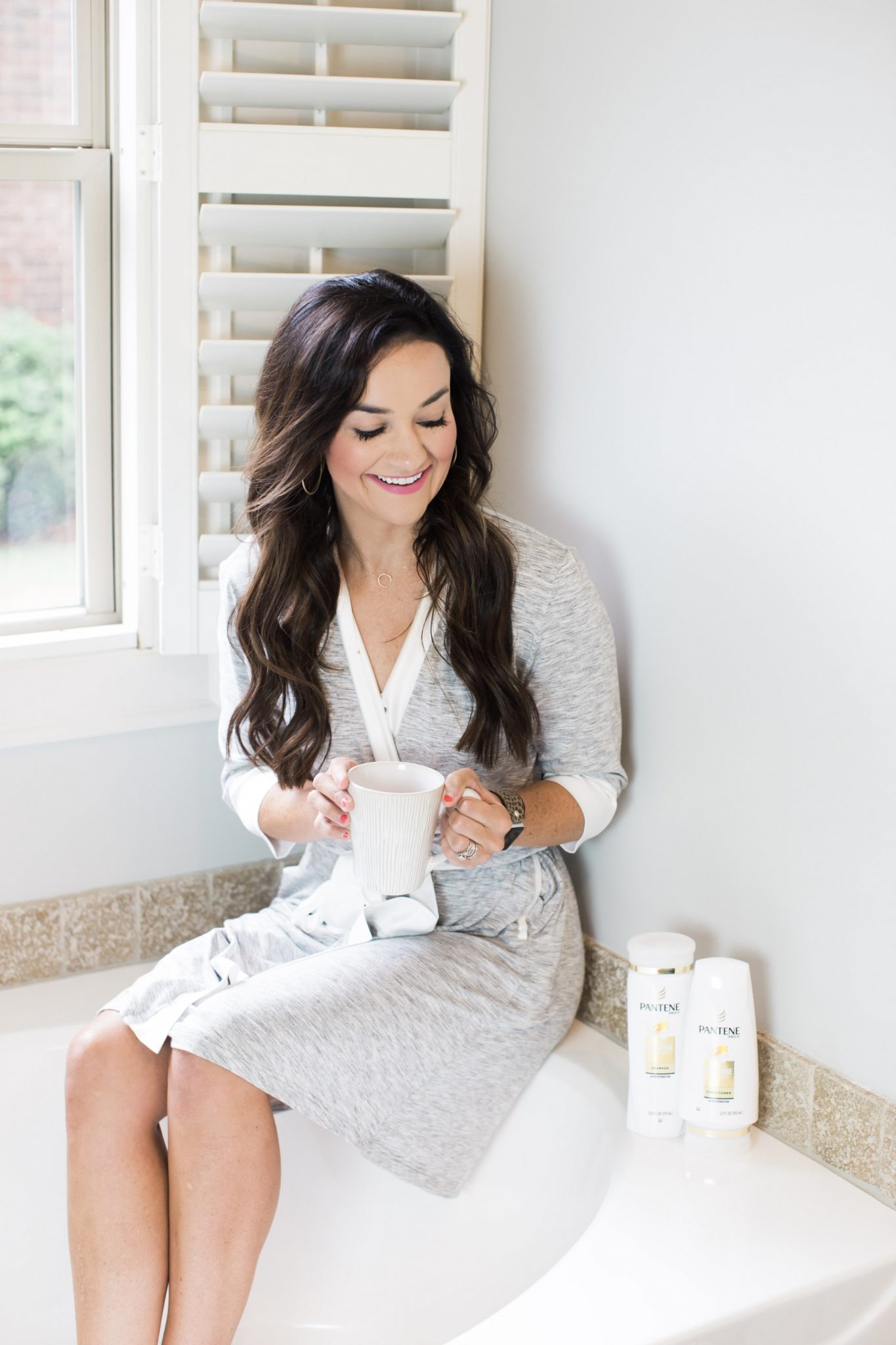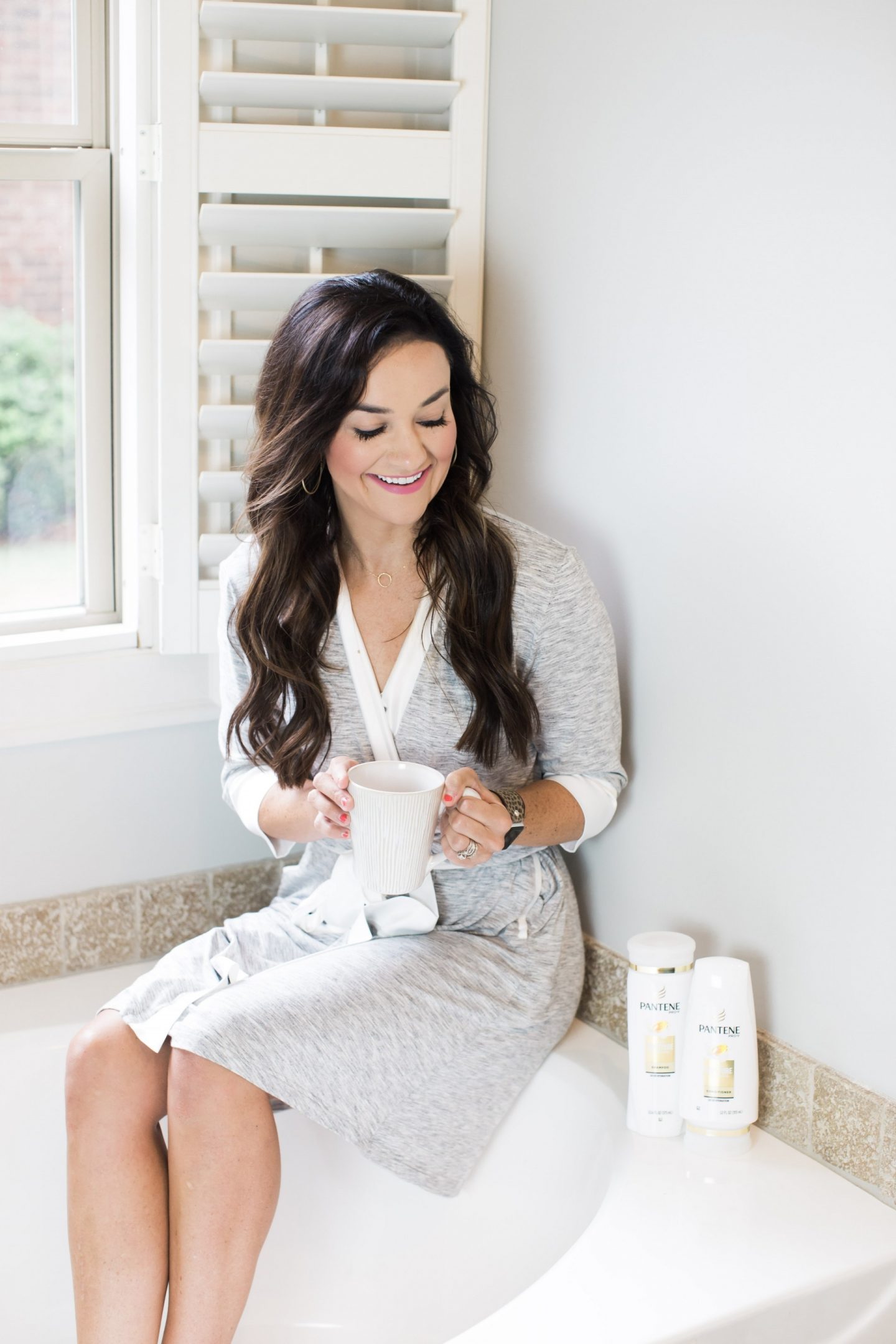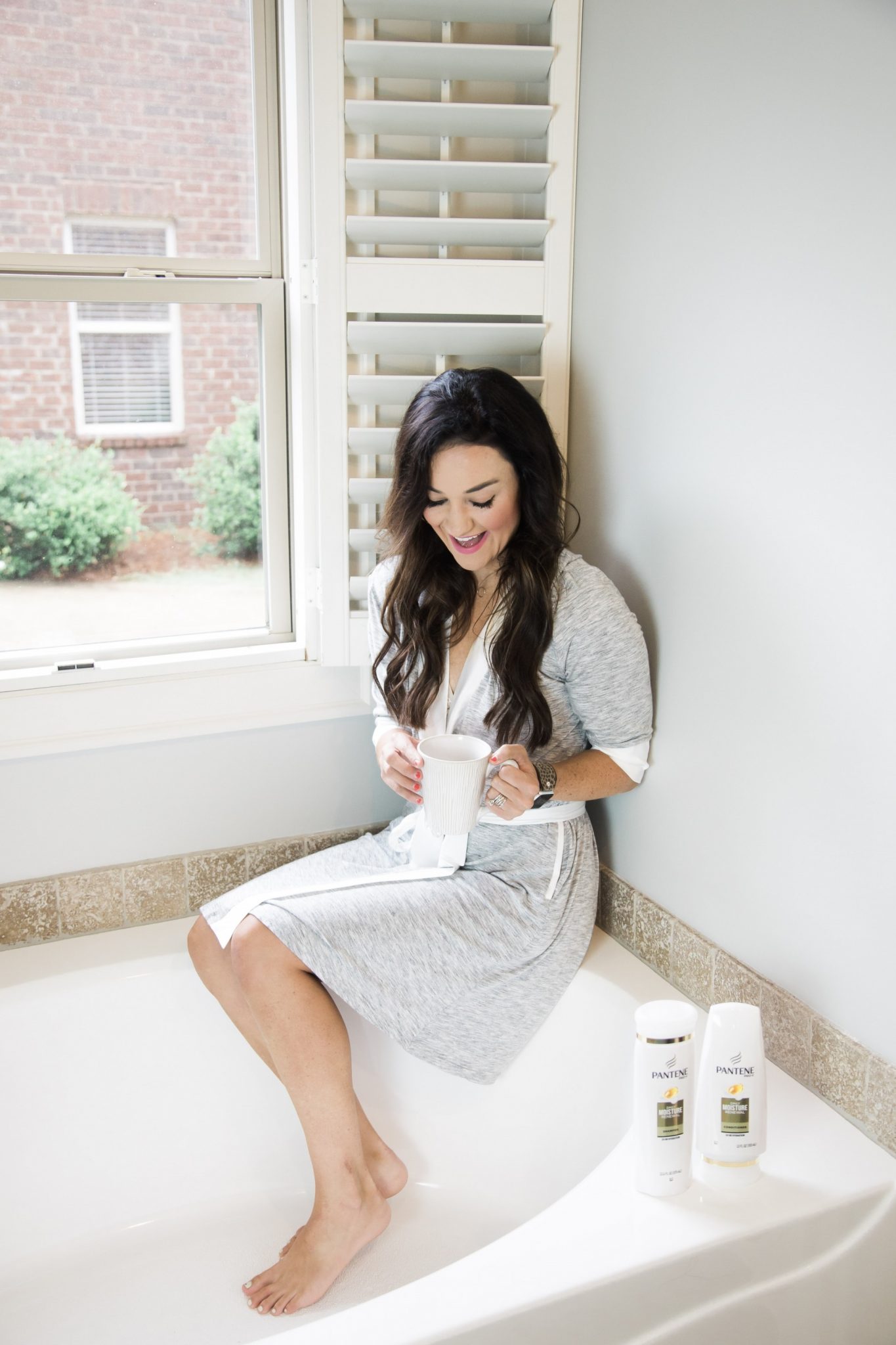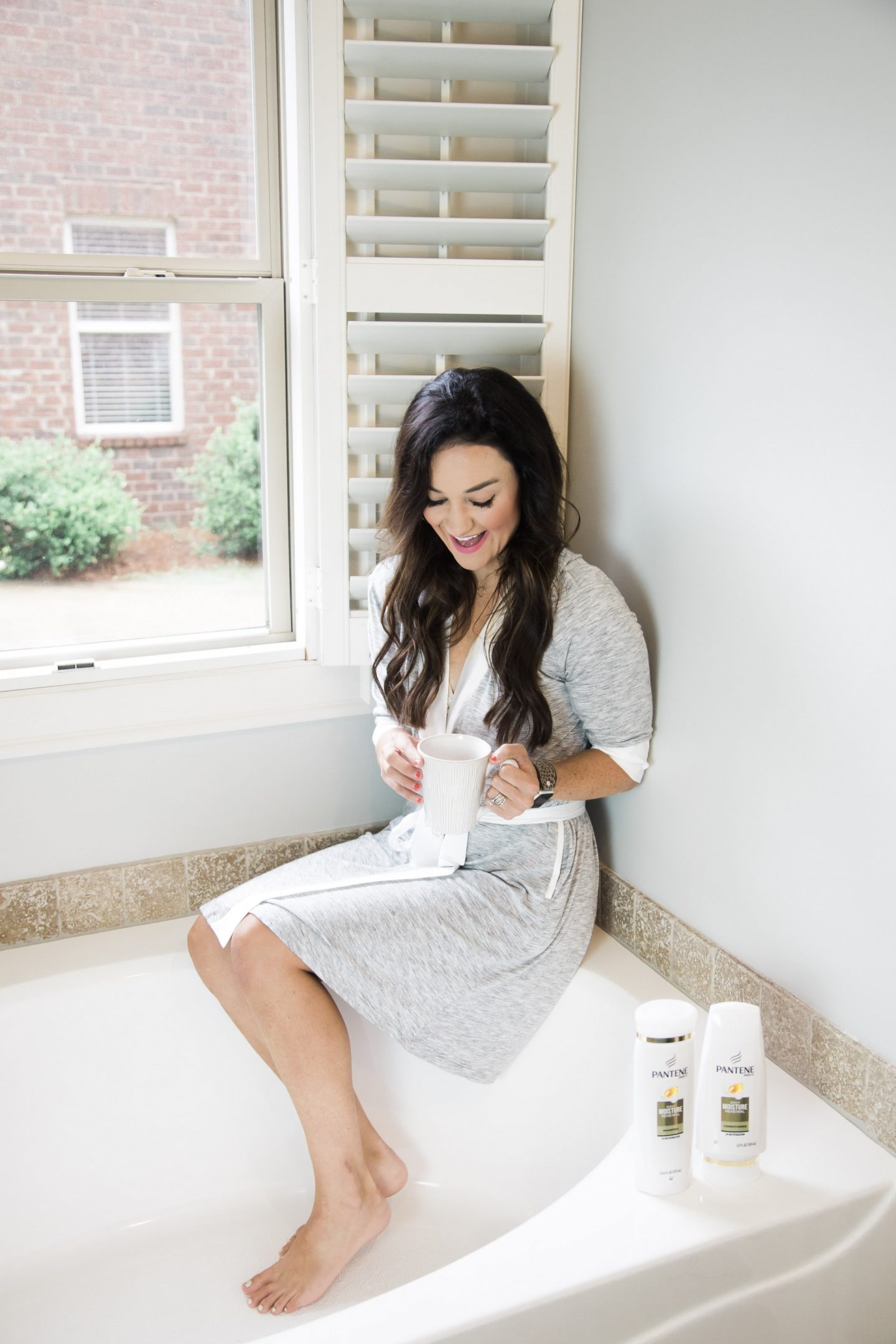 SHOP The Best Hair Tips For Busy Moms Photos HERE: Pantene Pro-V Daily Moisture Renewal Shampoo // Pantene Pro-V Daily Moisture Renewal Conditioner // Spark*l Leopard Apple Watch Band use code HEATHER10 // Kindred Bravely Robe use code HEATHER20 // ABLE Necklace use code MYLIFEWELLLOVED25 for 25% off // Earrings
This post is sponsored by Pantene.
Photos by Magen Davis Photography
Any other mamas feeling tired of bad hair days or tired of the same ole top knot that inevitably ends up being your go-to hairstyle with the 5 minutes you have available to get ready in the morning? I feel ya!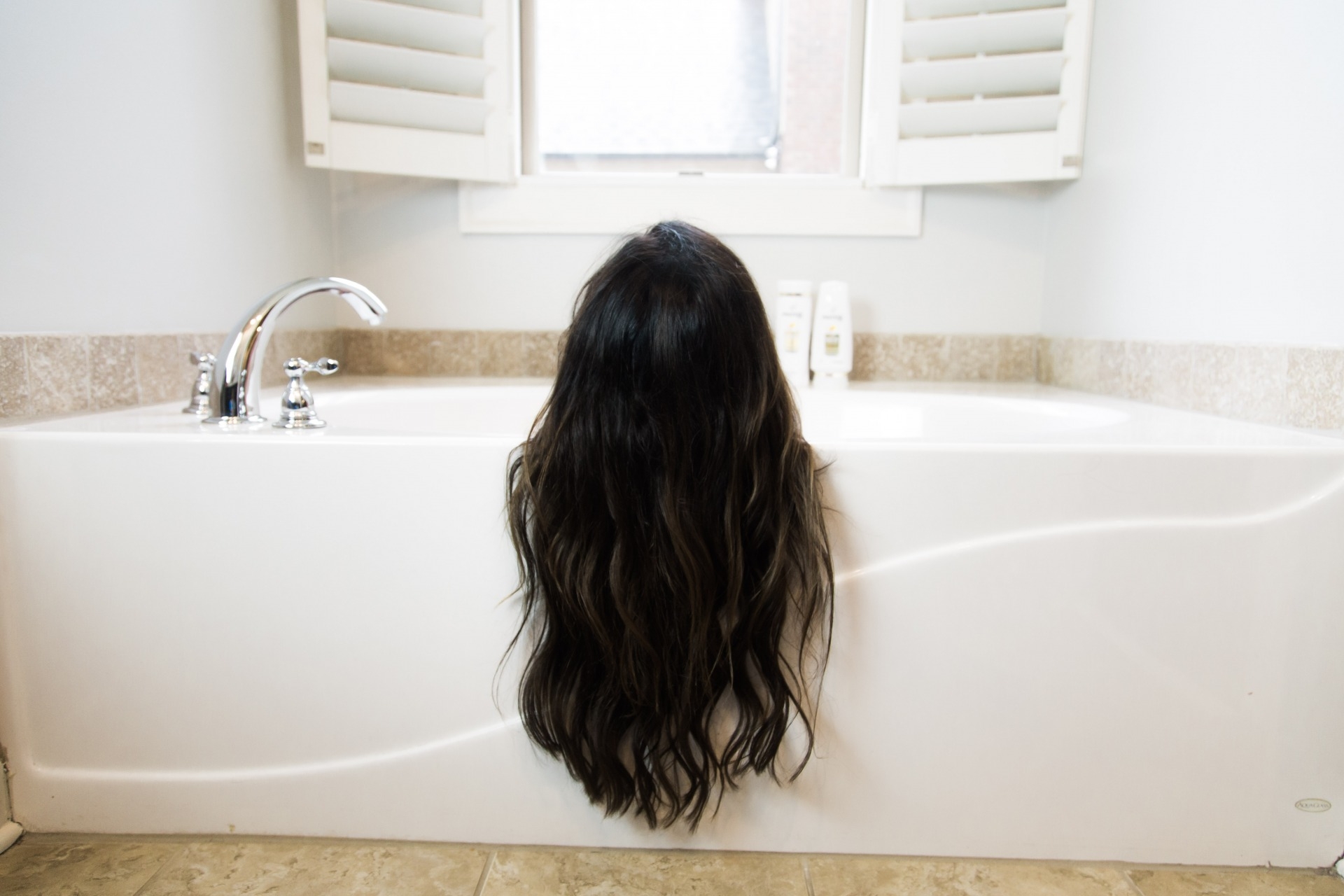 Y'all have heard me talk about my hair woes before – I have super fine, thin, and naturally curly hair. It is quite difficult to manage and never holds a hairstyle for more than 2 hot seconds, especially in Alabama heat.
My 5 Best Hair Tips For Busy Moms
#1 – Don't wash your hair every day! Yep, that's right. I'm giving you an easy tip that also saves you time. If you want to know more about how often I wash my hair and my tips for going longer in between washes, check out THIS POST!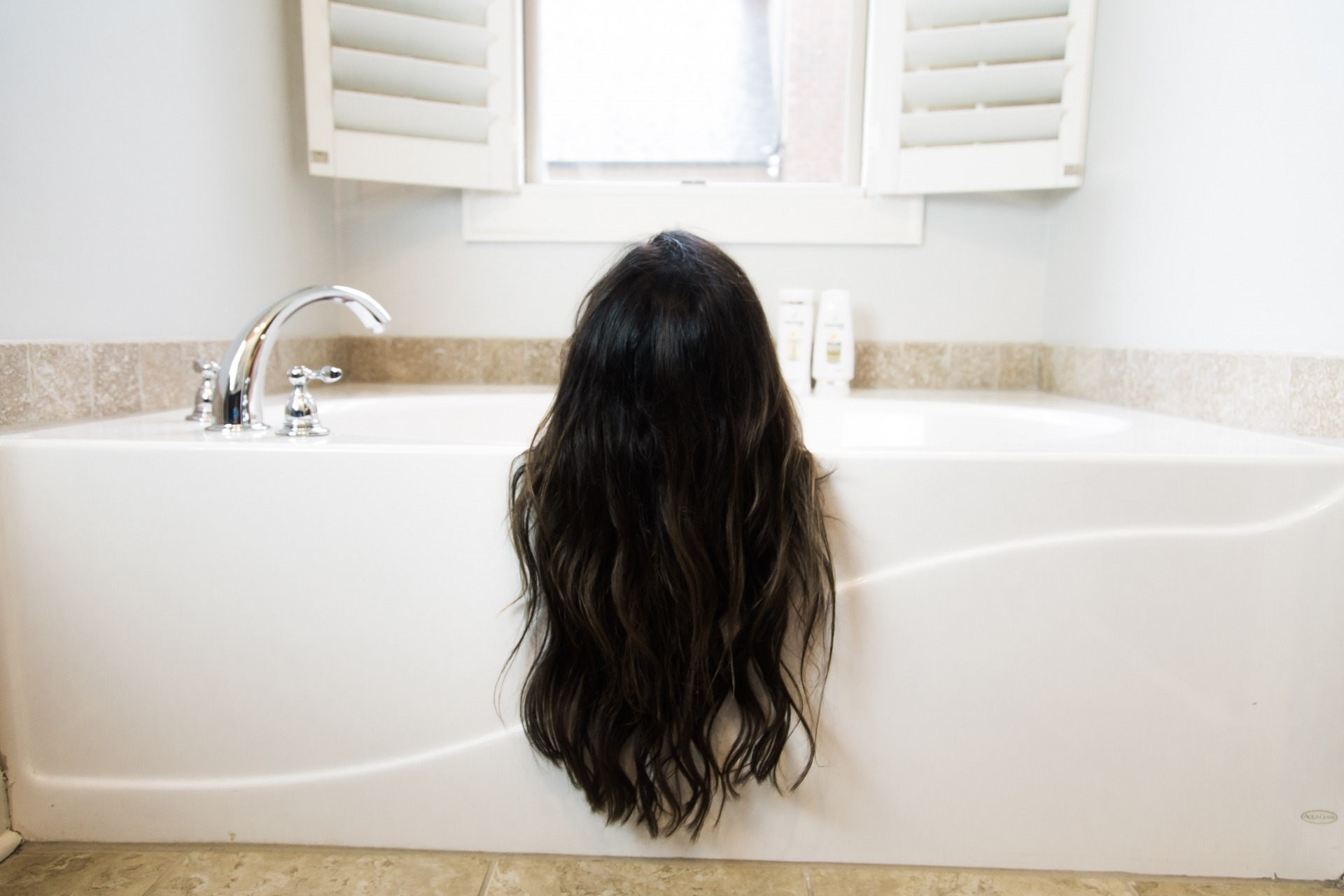 #2 – Find easy, doable hairstyles that make you feel confident but also don't take forever in the mornings! For me, my go-to easy hairstyles include a side braid, top knot, high ponytail, low bun, etc. For more hairstyle tips, check out THIS POST!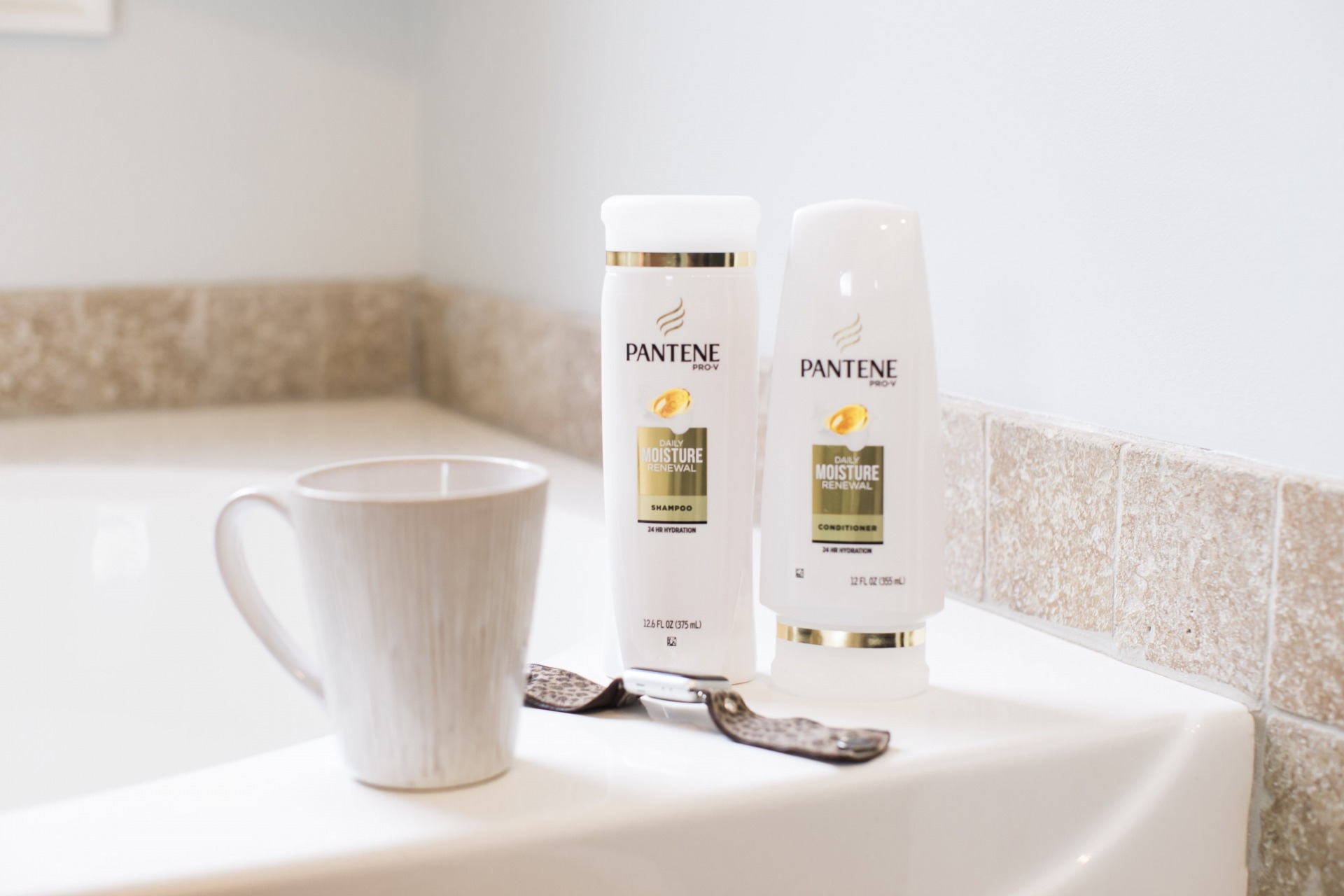 #3 – Find products that work for you! There are so many products out there but finding what works for you and your hair is critical! I've used Pantene in the past and talked about it HERE on My Life Well Loved. The Pantene Pro-V Daily Moisture Renewal Shampoo and Conditioner repairs and hydrates hair without weighing it down and helps transform your hair from dry + brittle to shiny + smooth! These products also help prevent up to 90% of future styling and heat damage while also reversing months of existing visible damage in weeks!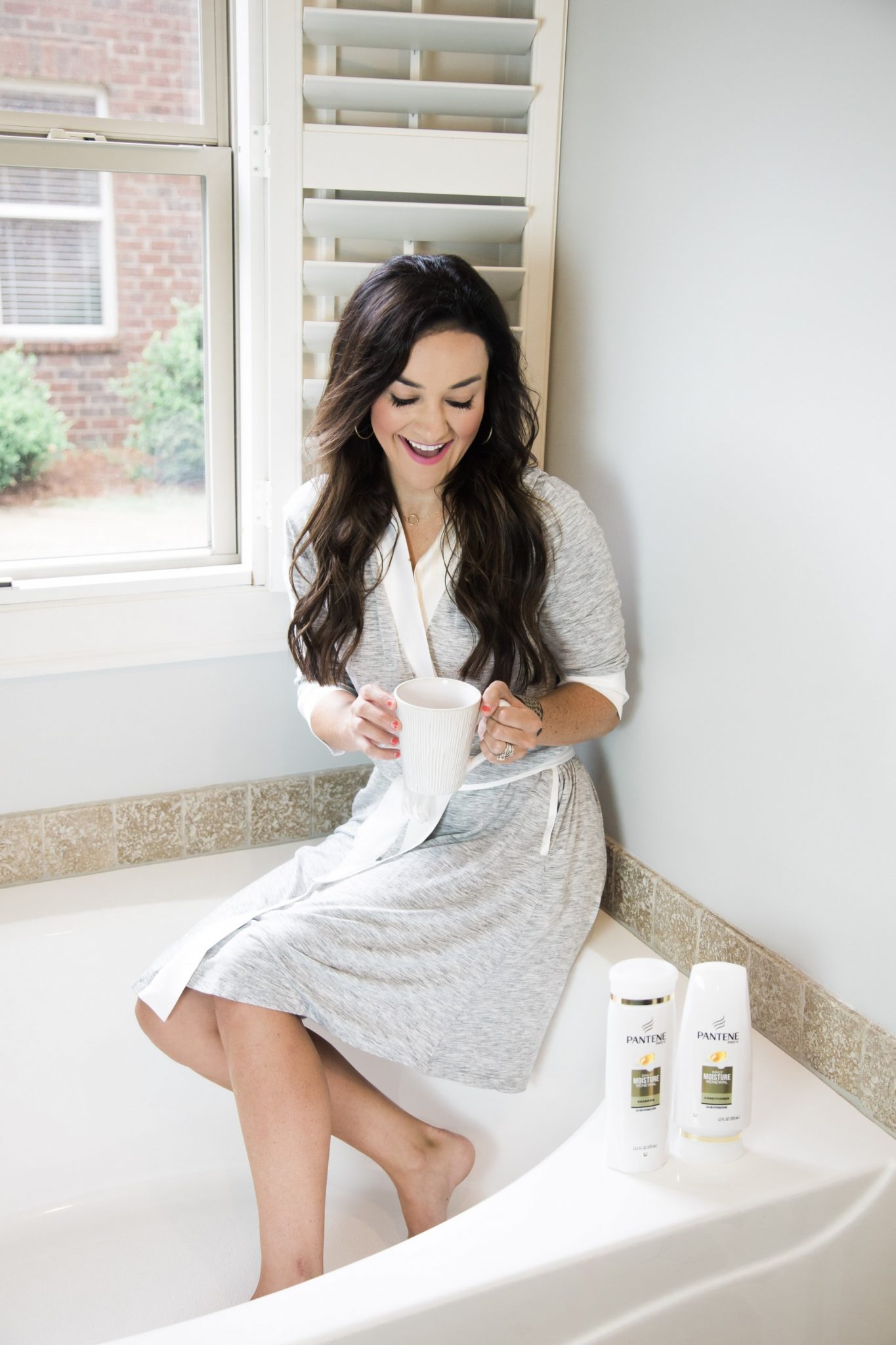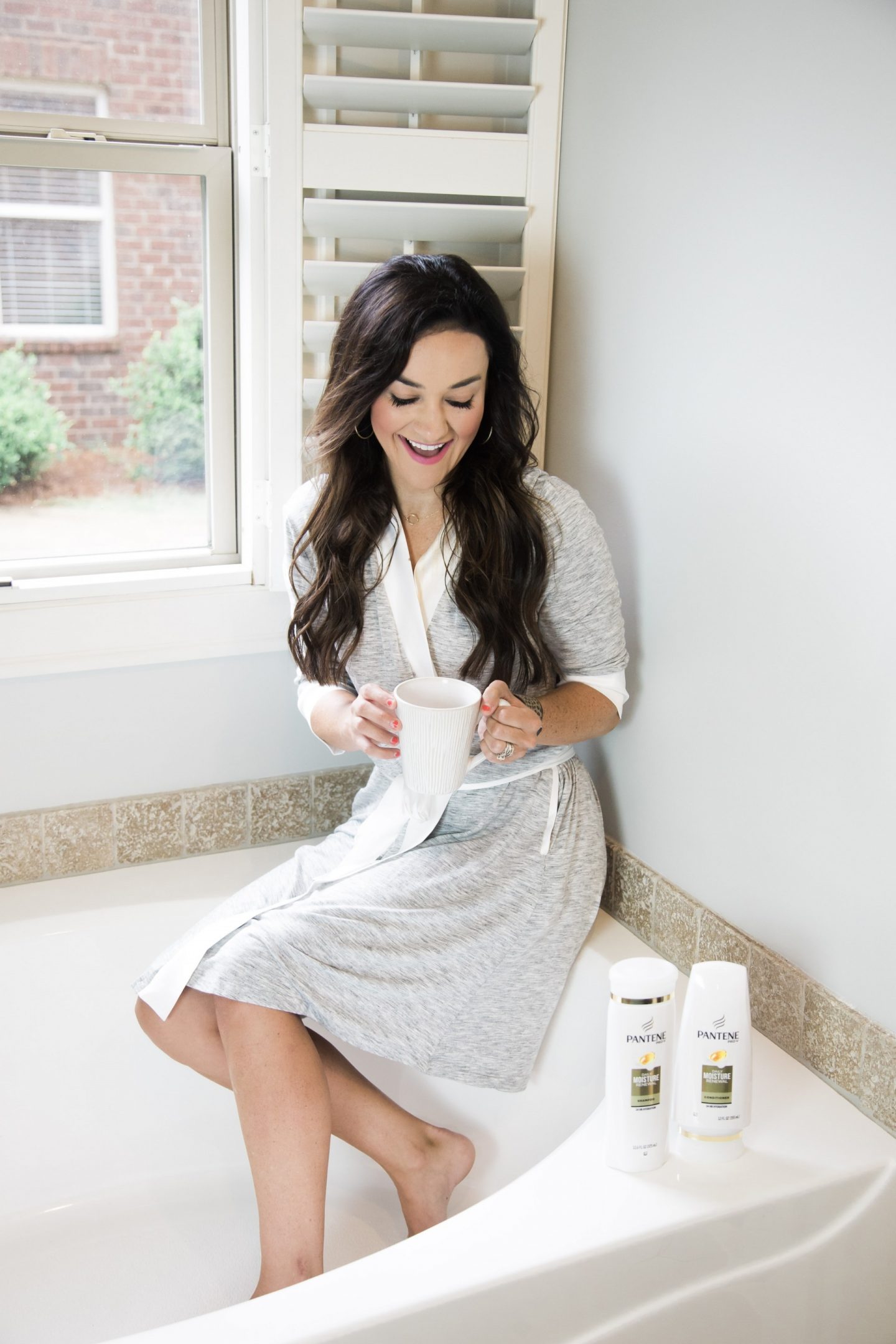 #4 – Outsource to feel like YOU! If you aren't loving your hair and it makes sense for you to get extensions, a treatment, color change, etc. – DO IT! Take a step outside your comfort zone and take a second to take care of yourself! It's so easy as busy mamas to lose sight of our "needs". When our day-to-day is defined by the schedules of our little ones, when is there ever time to go to a salon?
#5 – An easy hair tip to spice up your day-to-day hairstyle is to add accessories! I'm talking about fun scrunchies, hair scarves, headbands, you name it! Not only is this an easy way to accessorize your everyday mom style but also to give some variety to your typical braid, top knot, or ponytail. I've included some of my favorites below!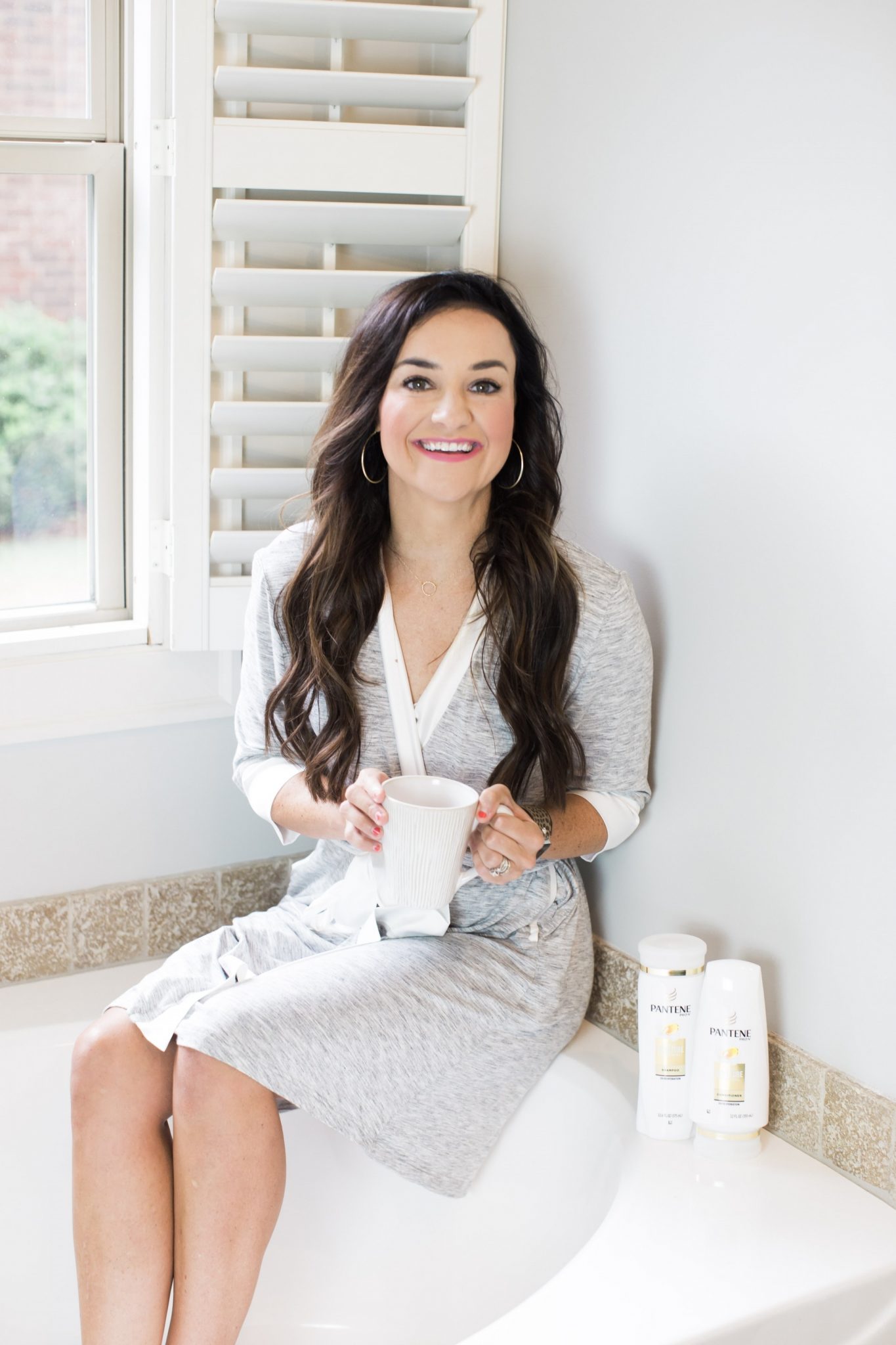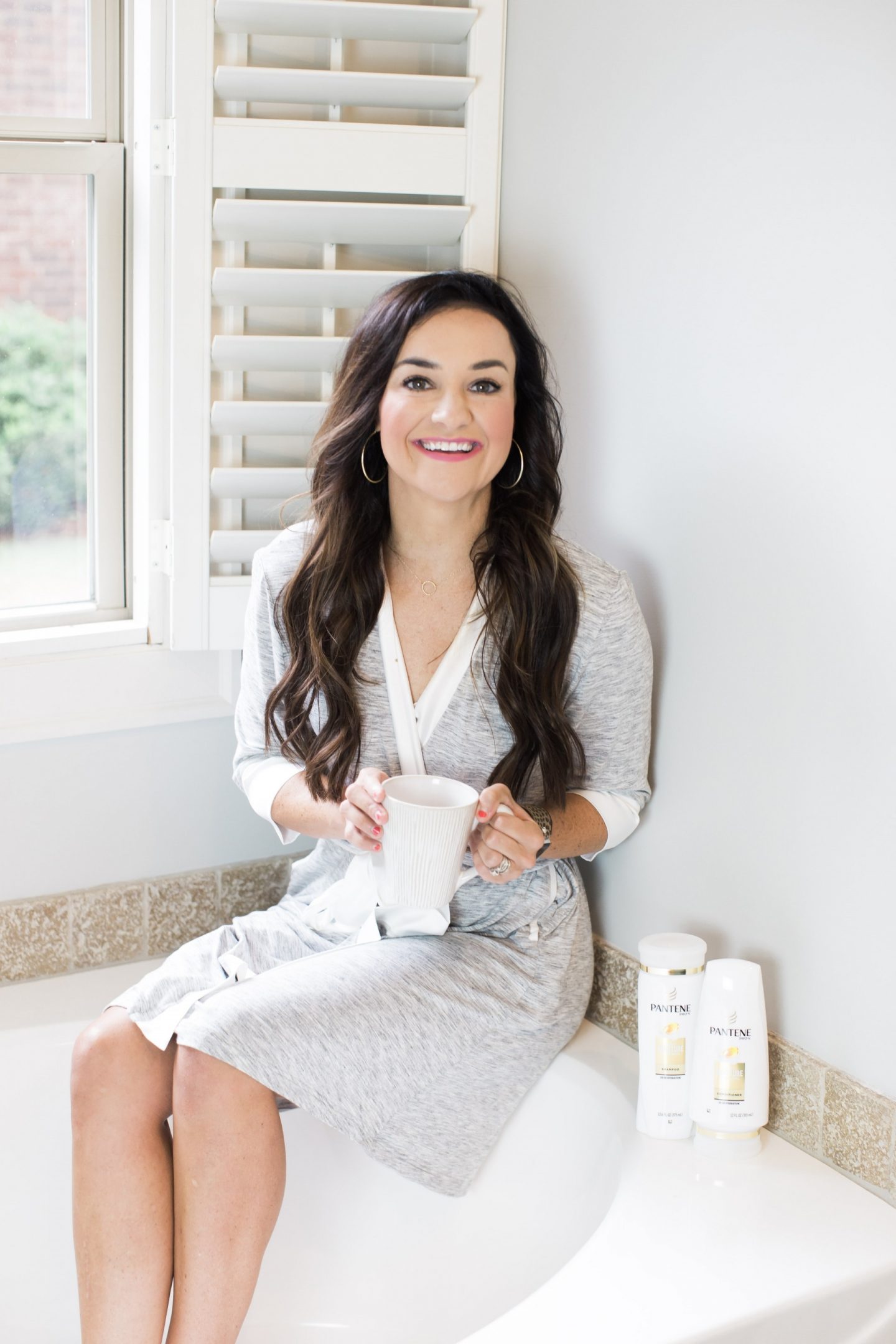 After years of trying various treatments and products, I feel like I have finally found myself loving my hair! If you're following along on Instagram Stories, you probably saw I recently got hand sewn extensions from Whitney Warner at Hairfolk Salon in Birmingham. Several of you had questions and I am so excited to answer all the HAIR related questions I've been getting below!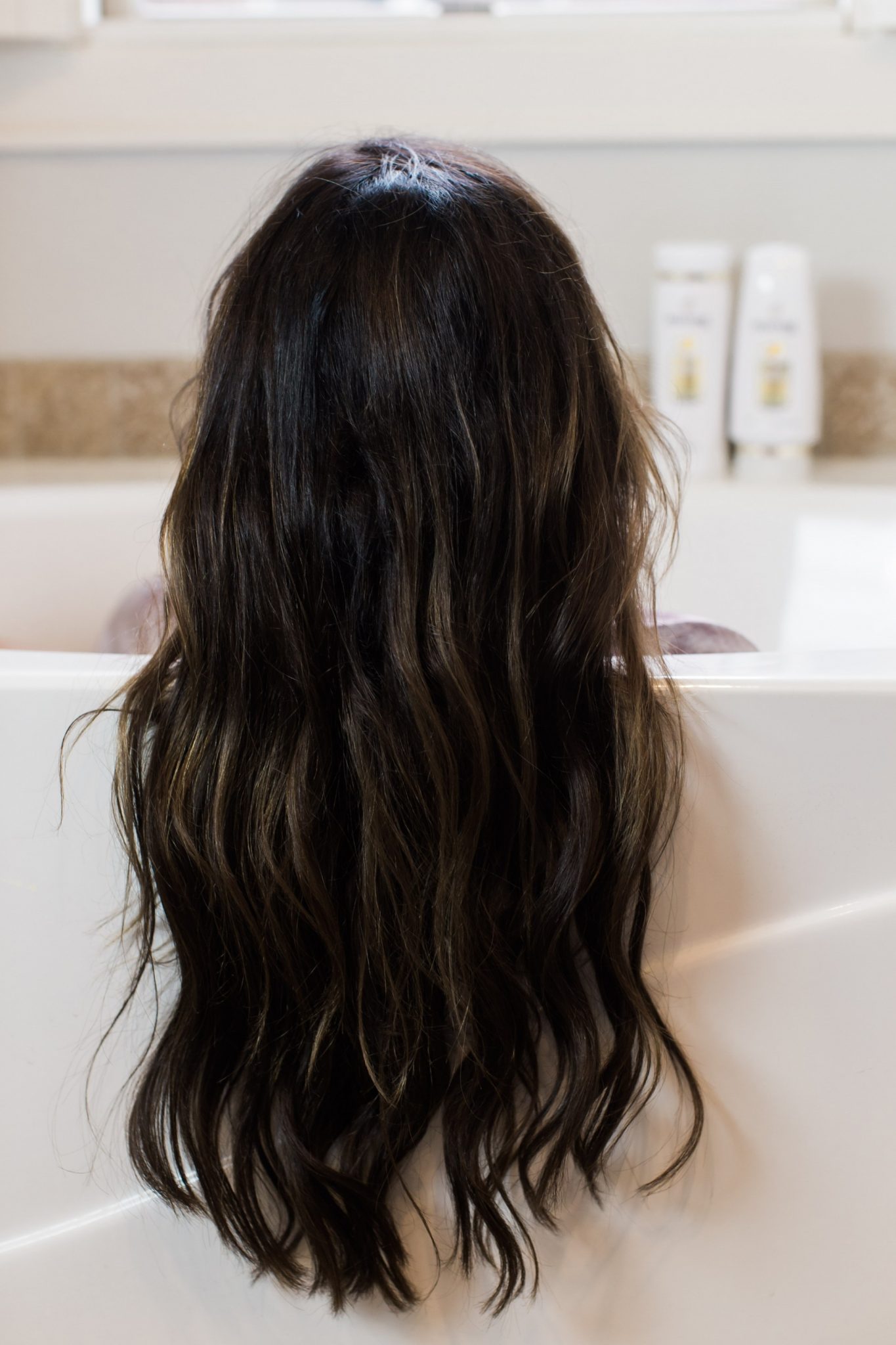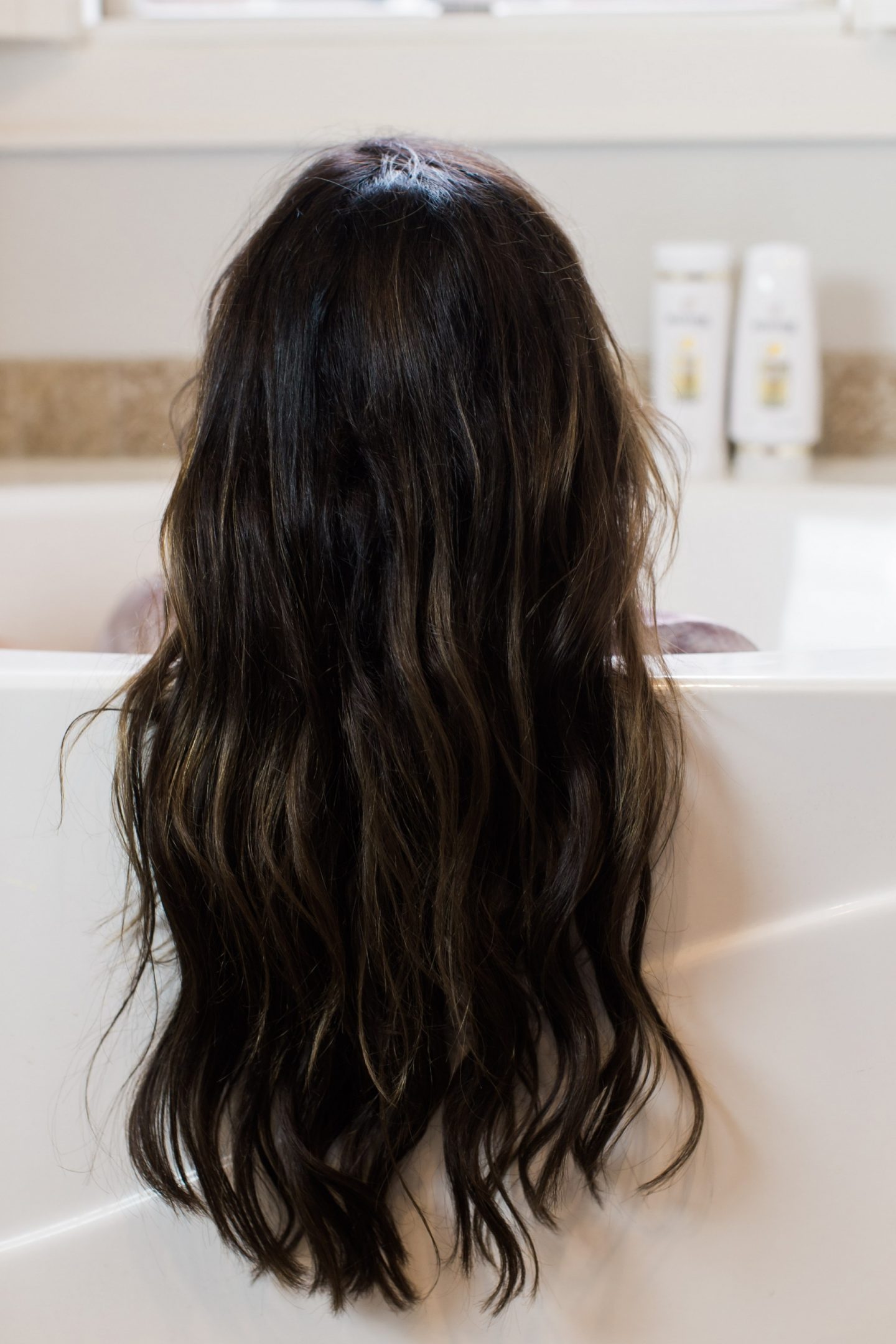 Your Questions About My Hair + Extensions
Q: Can you wash your hair normally? @charpops
A: You can wash like normal! I suggest keeping a clip in your shower, sectioning the hair off, and washing each row thoroughly.
Q: Does it damage your natural hair? @bsallen5
A: Anything you attach or put in your hair has the potential to cause damage. As with any kind of extension, it is 100% about how you take care of them. If you're brushing them thoroughly, sleeping with them up or braided, adding moisture back in, and coming in for maintenance on time, you'll experience very little issue. If you're falling asleep with your hair wet and down, you let your extensions get matted or forget to brush them, going 12 weeks in between move-ups, you're going to be way more likely to have damage.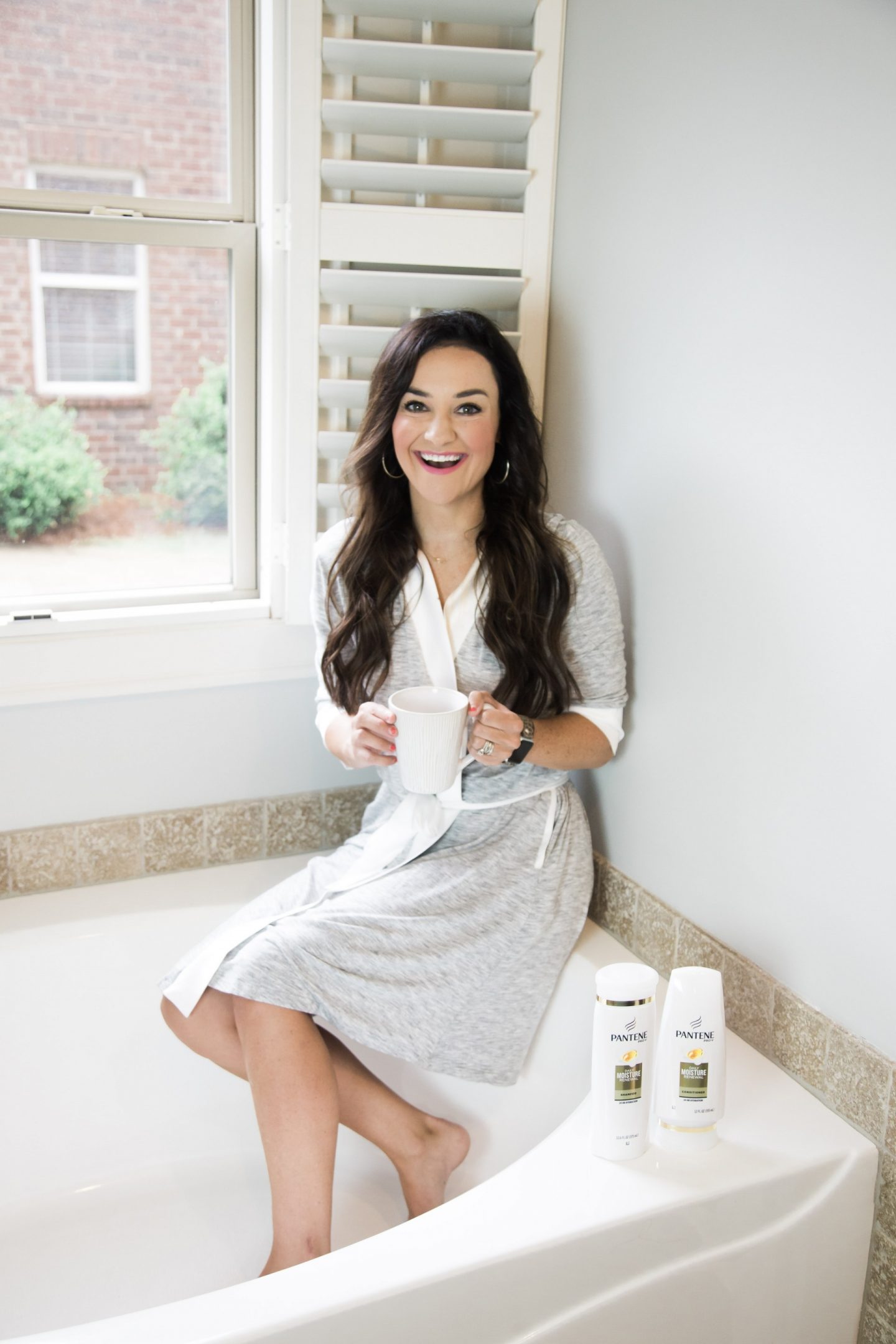 Q: What if you don't feel like styling your hair naturally curly hair? @thisinbetweenhome
A: The extensions have a natural "beachy" texture so if your curls are more wavy, they'll likely look great naturally. If you have very curly hair, I suggest getting a keratin or Brazilian blowout beforehand to help with manageability.
Q: What is the initial investment? How much to move up each time? @sarahesneyfelt
A: Every 6-8 weeks you need to come in and have them "moved up". Whitney Warner, who does my extensions, takes the hair out every time, which is $100/row and a $35 removal fee. I know it's cliche but it honestly just depends what you want. If you just want a little bit of thickness with no extra length, you're looking at around $415 for the initial investment. If you want mermaid hair, it could be up to around $1300. I find most people land roughly in the middle with two rows right at $800 for the total initial investment.
Q: Do you have fine thin hair? I thought about extensions. I have super fine thin hair. @jgill29
A: YES, I sure do! My hair is very fine and thin. I feel like it is a great option for us girls with thinner hair because it really gives the thickness + body needed to easily style different ways! Hand tied extensions are great for really fine hair because they're very thin and lay really flat to your head.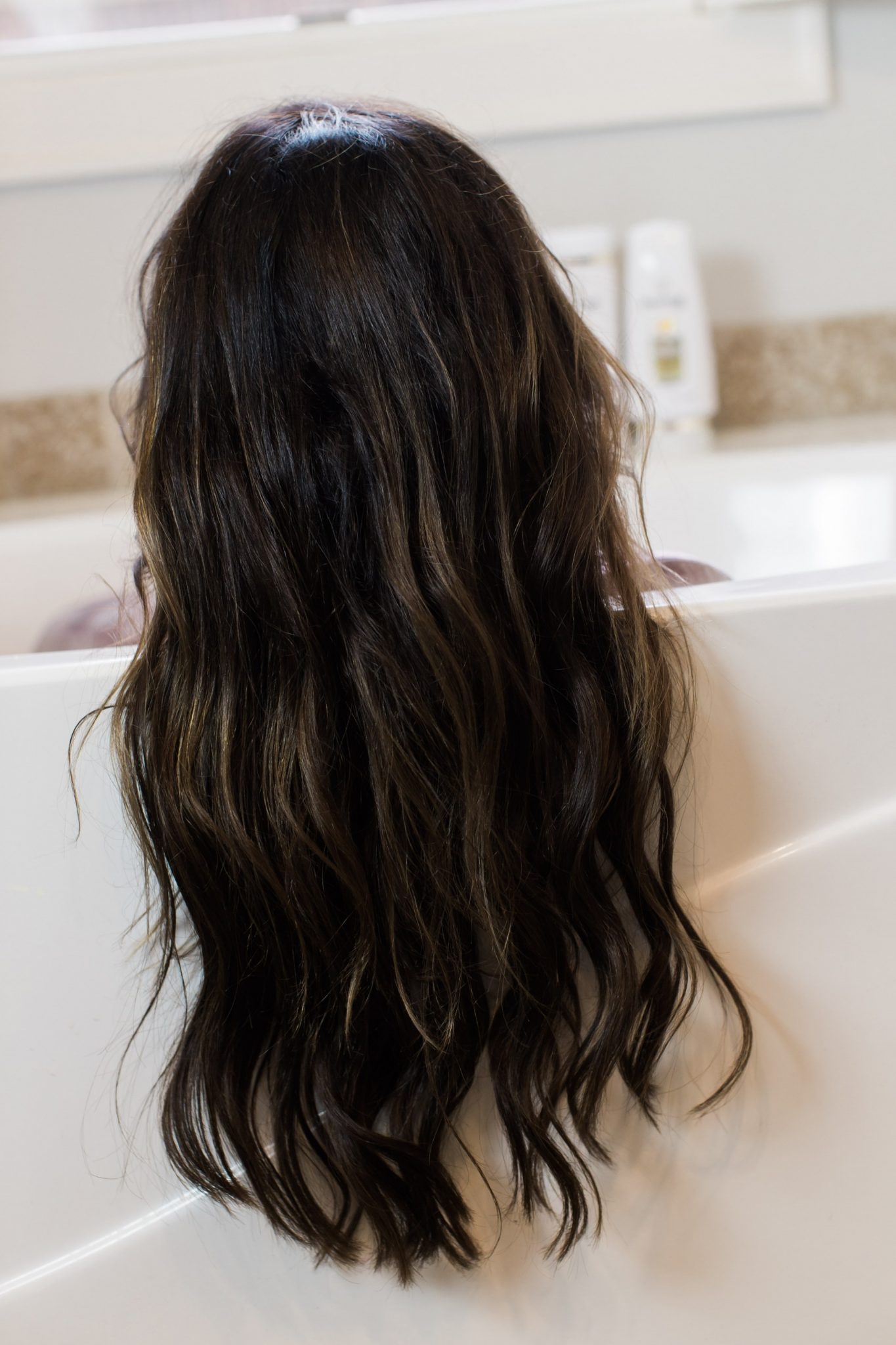 Q: How do these look if you don't straighten your hair? Mine is naturally curly. @christinahwallace
A: My hair is naturally curly too! To give my extensions some "natural" curls, I will braid my hair to the side after I shower and it will give my hair an overall "natural curly" look!
Q: If you have thinning in the front, do extensions really help? @cyndiface
A: If you have some extreme breakage around your face, it's sometimes necessary to supplement with tape ins, which would be discussed in your consultation with your stylist!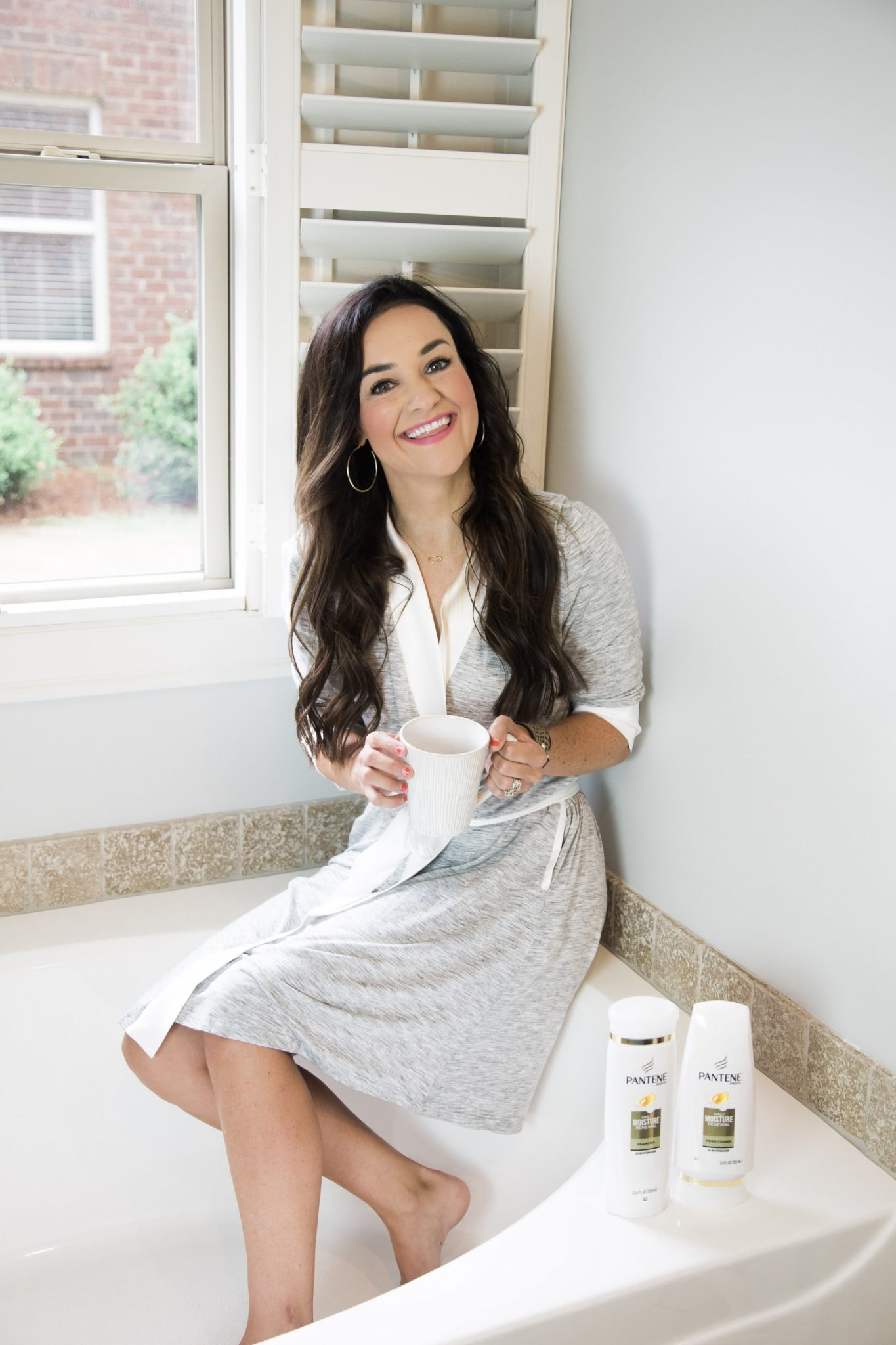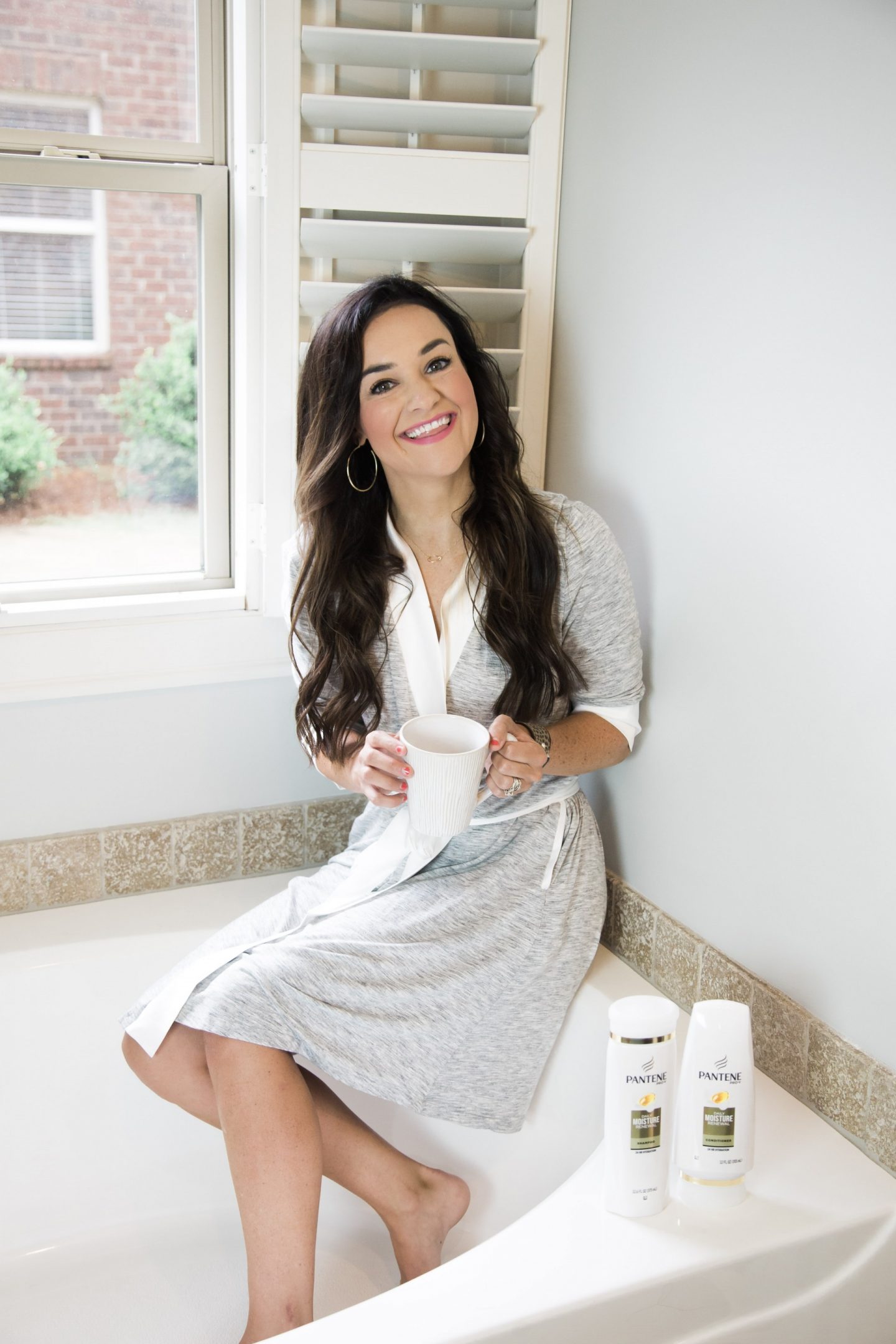 Do you have a good hair tip for busy moms? Be sure to drop it below in the comments so we can all see!
SHOP My Hair Tips For Busy Moms Post Here

PIN The Hair Tips For Busy Moms Post For Later!
Heather Brown helps busy mamas of young littles who are caught in the hustle to find encouragement in their journey to true health, from the inside out, starting with the heart. Read her journey of learning to live a life well-loved
HERE!