I try to eat clean for the most part. (Eating clean basically means eating things that aren't processed.) I will occasionally splurge for chocolate cake, but for the most part I really try to stay healthy and eat to fuel my body. Working a full time job at eMeals, teaching Pure Barre after work, and still squeezing in time with friends, family, and the truckload of other responsibilities I have can be tiring somedays. I am a total busy body though and wouldn't have it any other way.
Needless to say, fuel for my body is crucial. I usually teach around 4 classes a week and work out 4-5 times a week on top of that. I have learned that fueling my body with healthy, energy giving foods is important to feel my best. Even though McDonald's fries and Hershey's Hugs often tempt me, I know that when I eat those things I won't feel as good afterwards.
I figured if I have a hard time finding healthy snacks on the go, you guys might as well, so please see below for some of my favorite healthy snacks to enjoy!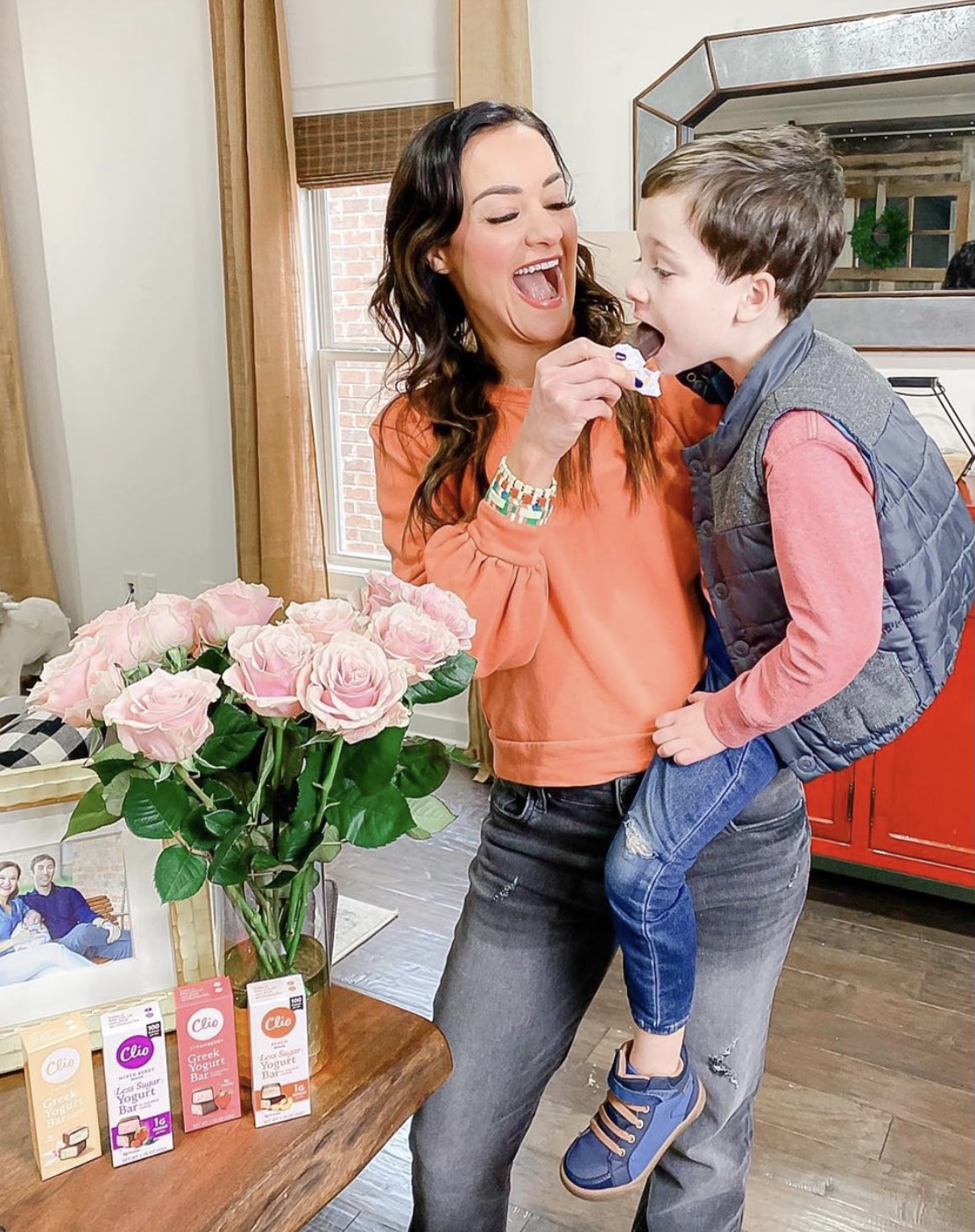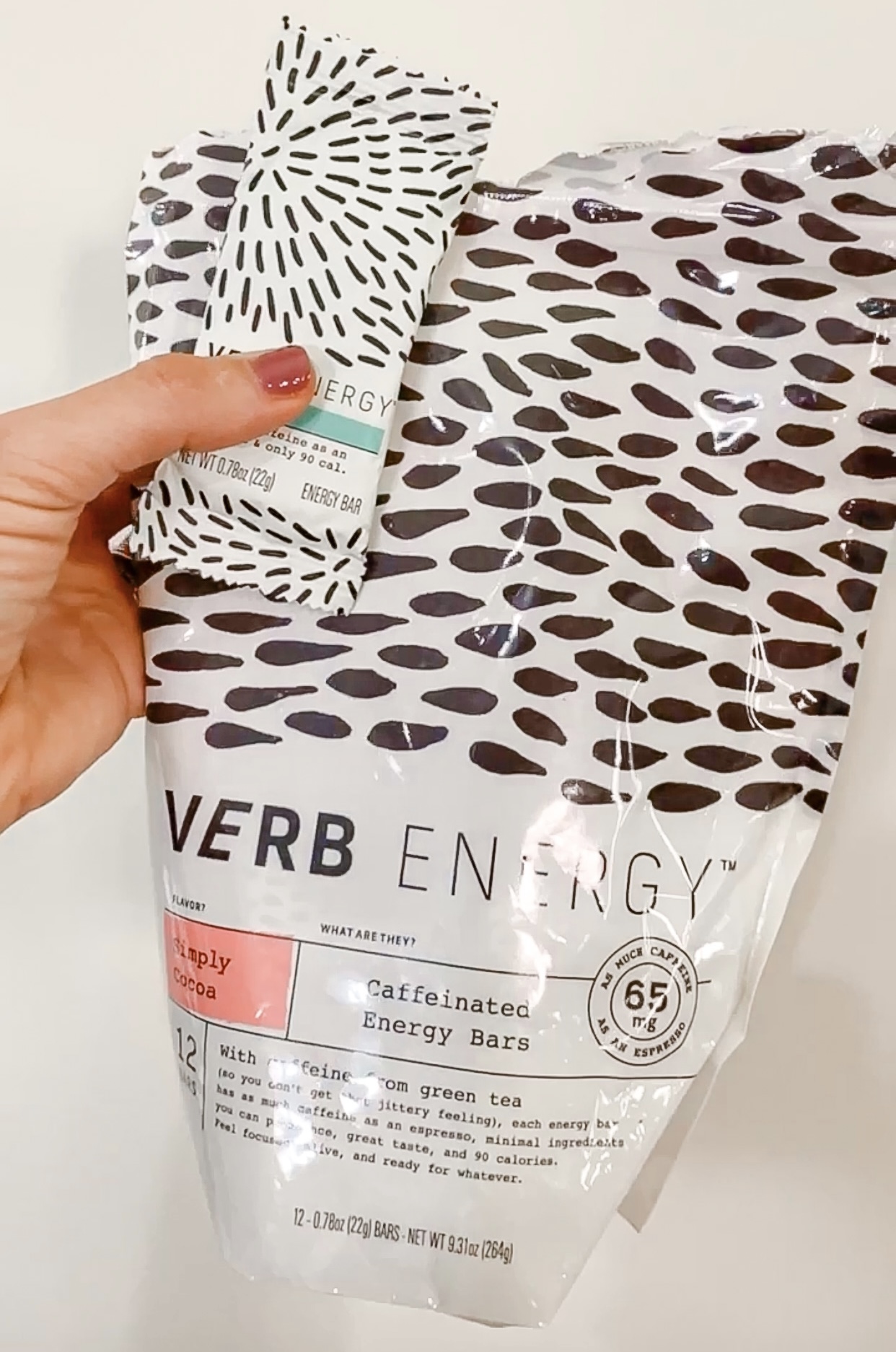 Verb Clean Energy Bars $12 For 16 Linked Here!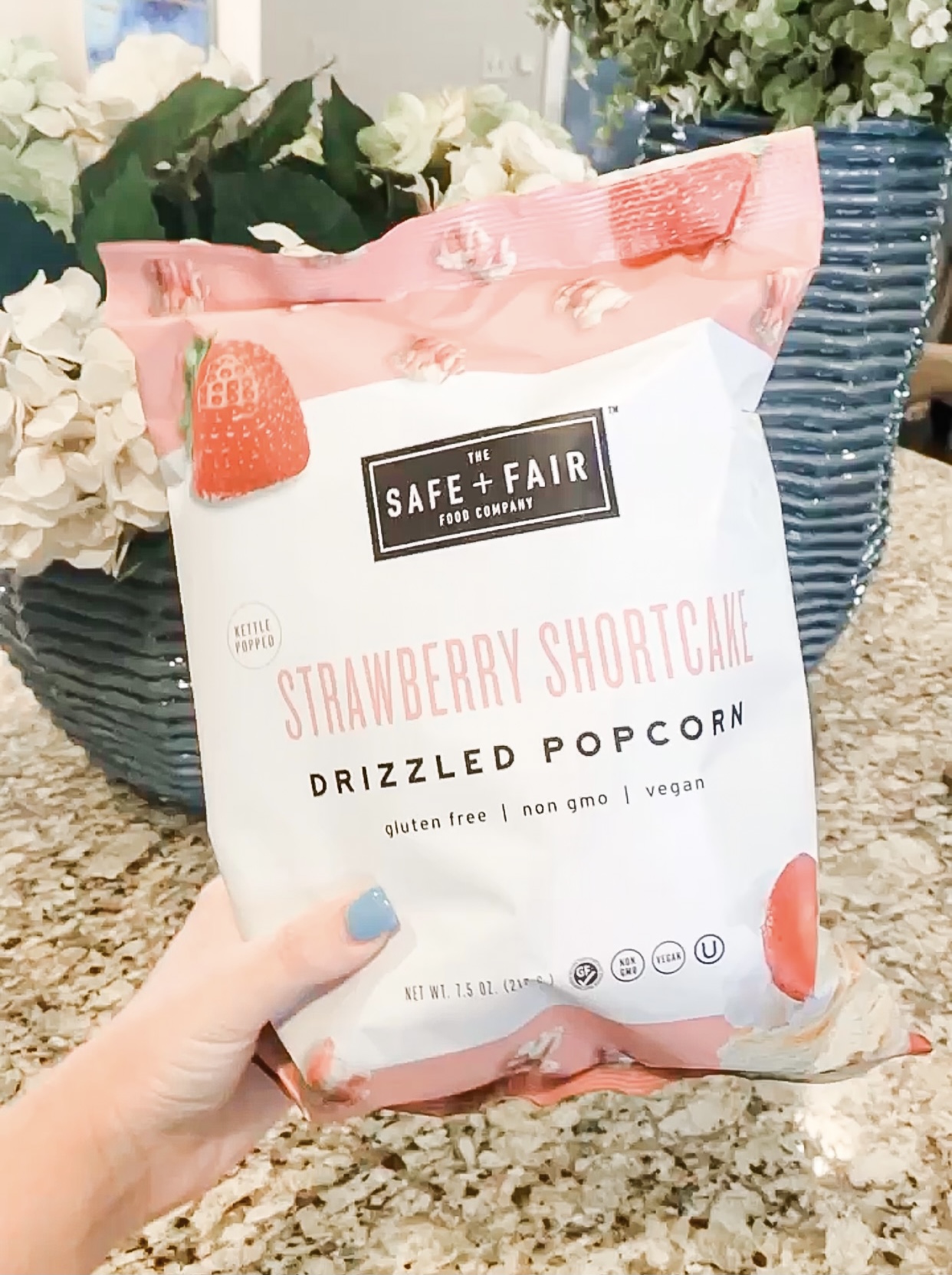 Safe & Fair Snacks code: WELLLOVED10 for 10% off + Free Shipping Linked Here! 
Peanuts: I love peanuts because out of the nuts, they are usually the most frugal. Did you know that 1 handful of peanuts provides seven grams of protein, two grams of fiber and 14 grams of (mostly good) fats, in just 170 calories?! Keep lightly salted (or unsalted if watching sodium) peanuts around when you need a quick boost of energy. I also like crushed peanuts by the spoonful. (yes, I mean PB!!) 🙂
Banana or Apple & Peanut Butter: A banana and peanut butter is pretty much my breakfast every morning. I'm slightly obsessed. Sometimes to switch it up and if I want something more hearty I'll slice the banana and put it with pb and honey on a toasted whole wheat English muffin. So good!
Hummus & Veggies: I must admit I'm addicted to Sabra's Roasted Pine Nut Hummus! And, when Publix has Sabra hummus and the precut and washed carrots on sale, watch out, I'm loading up!
Grapes & Yogurt: You might think this is a little odd, but don't knock it till you've tried it! My friend Amy got me hooked on this in college. I dip grapes in my vanilla yogurt and think it is so good that it's almost like a dessert to me!
Kettle Corn: I know this may not be THE healthiest option ever, but I love the 100 calorie kettle corn mini bags.
Whole Grain Chips & Guacamole: Oh Guac, how I love you so! This is probably one of my favorites. I actually try to limit purchasing it because it's hard to not devour half the tub in one sitting. (Note for those of you who love it like me the 100 calorie packs are helpful!)
Tall Skinny Latte: As if you need another excuse to get your Starbucks jolt, I must admit this is one of my favorites of life's little pleasures. I usually opt for an almond milk or oat milk latte now! If you don't believe me that it can be good for you check out The 5 Reasons to Order Another Latte post on Oprah's blog.
Juice: For my Instagram followers, this will be NO surprise. I big puffy heart juices. Whether they come from Whole Foods, The Pantry, or from Arden's Garden, I just can't control myself. Stay tuned in the coming weeks for one of my favorite juice recipes to make!
Larabars: When I'm in a pinch and just need to grab something in the gas station, I opt for these occasionally. I like that they have only whole natural ingredients. My favorite? The coconut cream pie flavor!
Fruit: Seriously, I can't get enough of the stuff. I love watermelon, grapes, and pineapple the best but will settle for most varieties AND lots of it!
Now that you know the foods that help me have energy to burn, you tell me, what are YOUR favorite healthy snacks?
Heather Brown helps busy mamas of young littles who are caught in the hustle to find encouragement in their journey to true health, from the inside out, starting with the heart. Read her journey of learning to live a life well-loved
HERE!