SHOP The Family Christmas Pajamas From Amazon Post HERE: 1. Elf squad Pajamas // 2. Classic Red and Stripe Pajamas // 3. Moose Pajamas // 4. Christmas Tree Pajamas // 5. Red Fair Isle Pajamas // 6. Red and Black Buffalo Check // 7. Dino Pajamas // 8. Candy Cane Pajamas // 9. Christmas Onesie // 10. Mickey Christmas Tree Truck Pajamas // 11. Personalized Family Christmas Pajamas // 12. Grey Christmas Tree Pajamas // 13. Monogrammed Pajamas // 14. Buffalo Check Bear Pajamas // 15. Stars Above Stripe Pajamas // 16. Bah Hum pug Pajamas


Holiday Red Buffalo // Holiday Lights // White Plaid Pajamas
Photos by Magen Davis Photography
We don't have to wait any longer! Christmas is coming and it's the season for all the matching pajamas! There are so many cute options for the entire family, including the furriest family member! It can be so much fun to pick out Christmas PJs that fit your family, and even more, fun to find cute pajamas at a great price.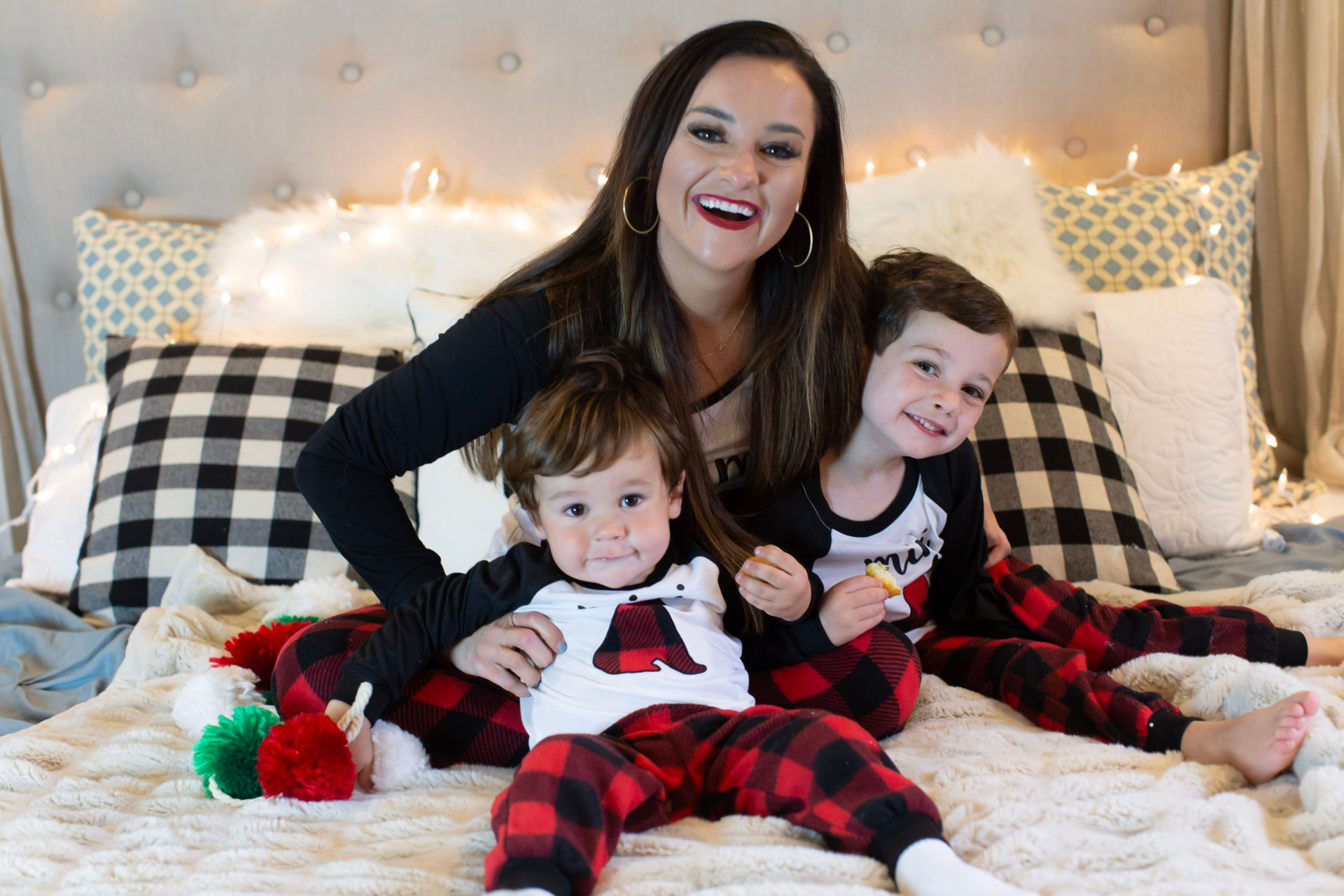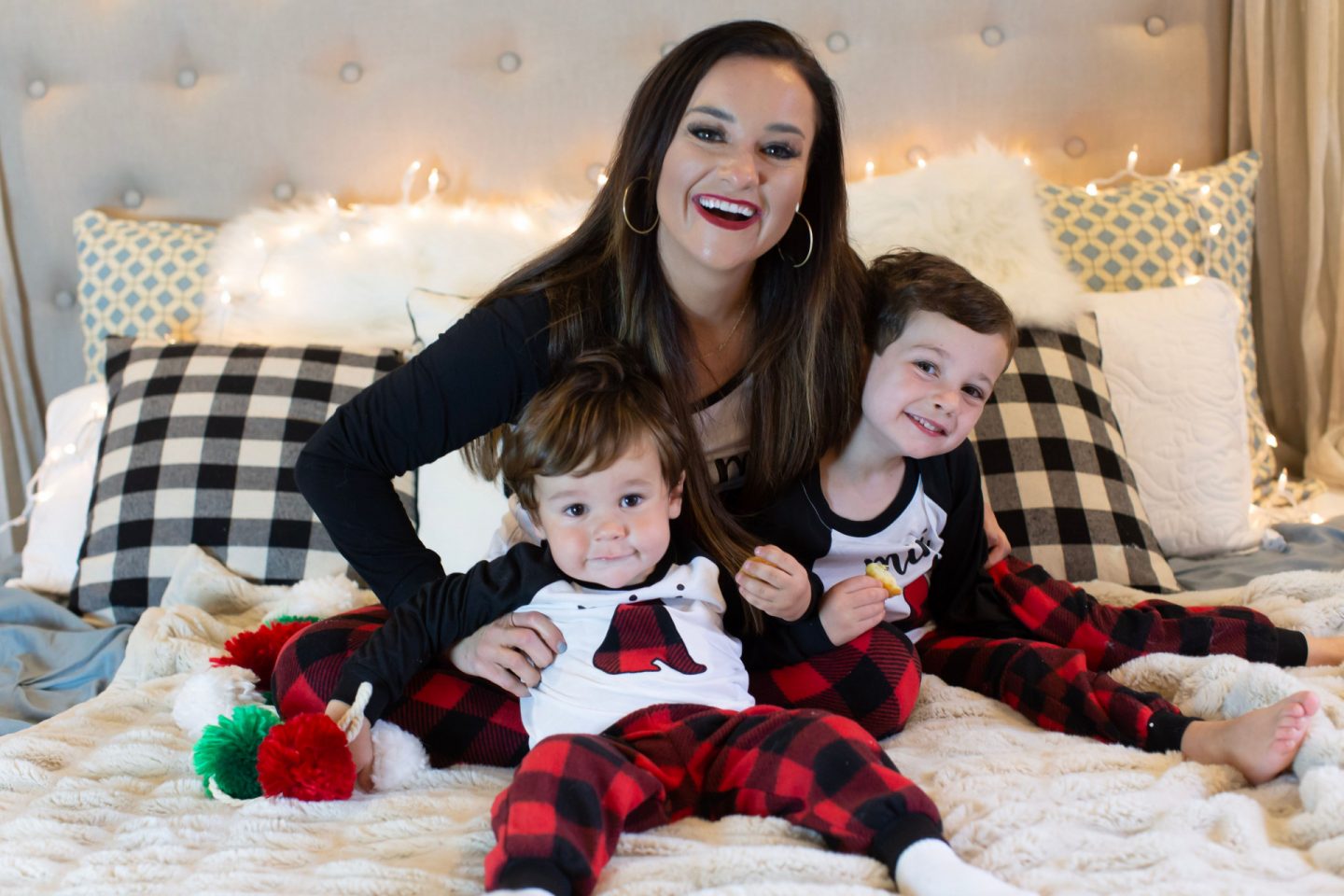 SHOP The Family Christmas Pajamas Photos HERE: Matching Family Pjs // Buffalo Check Pillows // Pom Garland // Famous Amazon Sheets // Similar Bed Frame // Blanket // Comforter // Earrings // Necklace // Stockings // Fave Lip // Tree // Garland // Holly Berry Stems // SimilarStocking Hooks
Does it help your kiddos get into their pajamas easier if they're excited about them? Here is a roundup of some of the best Christmas pajamas for the entire family from several of my favorite retailers. They're comfy and cute, and too good to miss!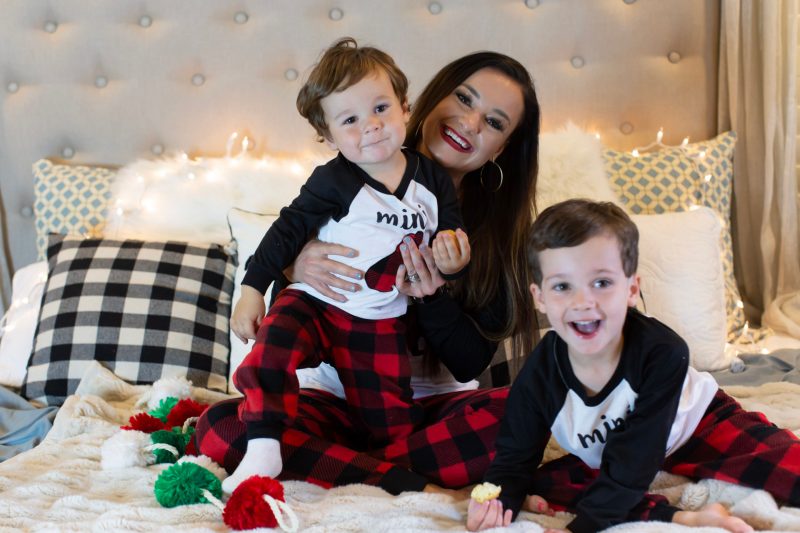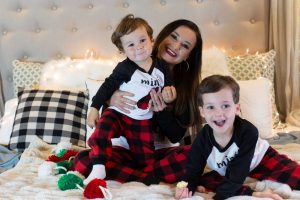 Speaking of our favorite retailers, lots of you have mentioned that you'll be starting your Christmas shopping early this year, since shipping times have been delayed. That's why I'm launching my complete personal shopping experience for you! I'm going to be your Elf In The Inbox and send you each of my exclusively curated holiday shopping guides straight to your inbox! I'm going to make your Christmas shopping easier than ever. Sign up HERE!
*Sadly, I do NOT receive credit through retailer apps (ex: Target, Gap, Old Navy, Etsy, etc.) or in-store purchases. If you would like to give me credit, please purchase through the retailer website, or buy online and pick up in-store. THANK YOU!*
Matching Family Christmas Pajamas From Amazon & Other Favorite Retailers:
1 // Elf Squad Pajamas // #squadgoals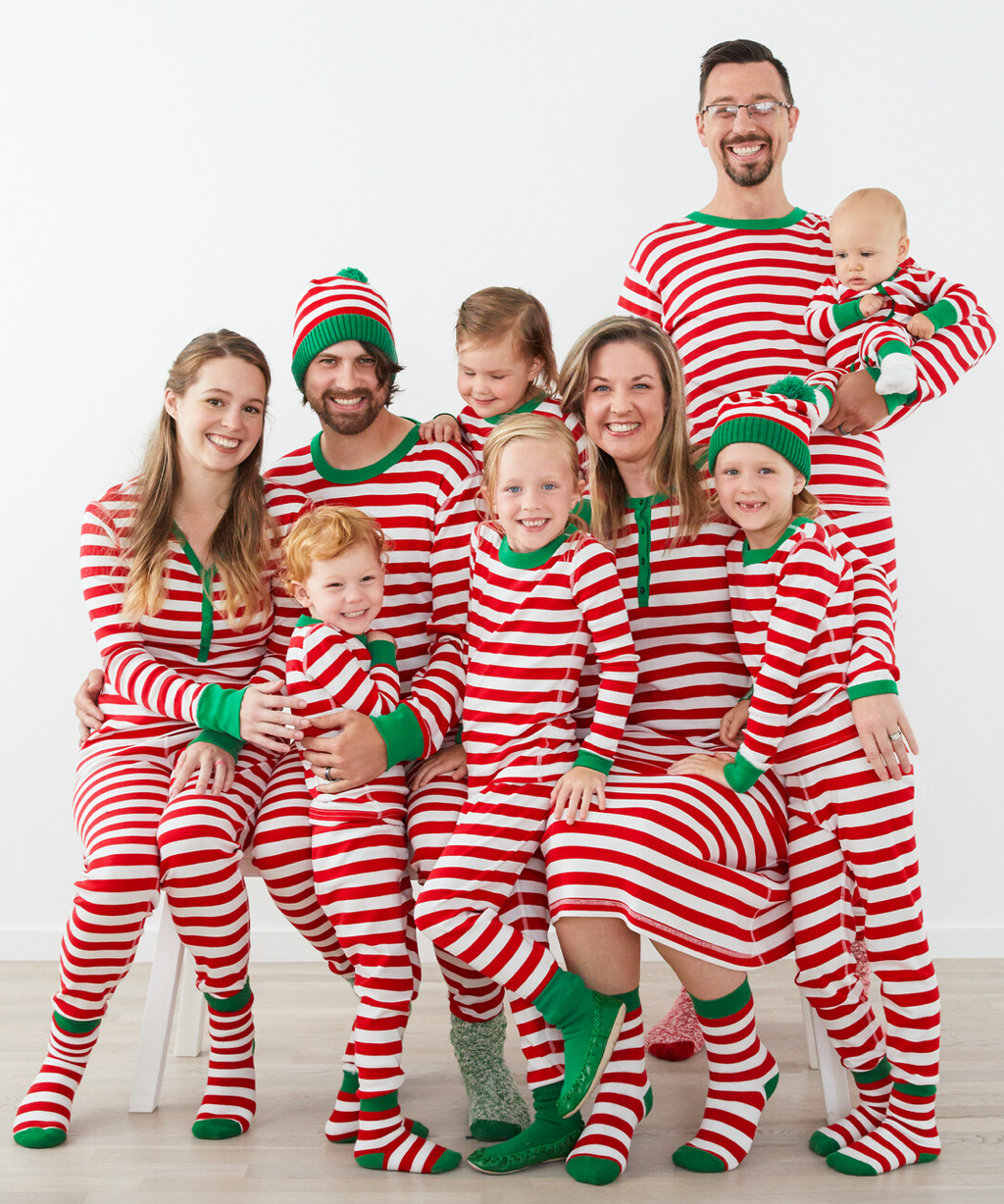 2 // Classic Red And Stripe Pajamas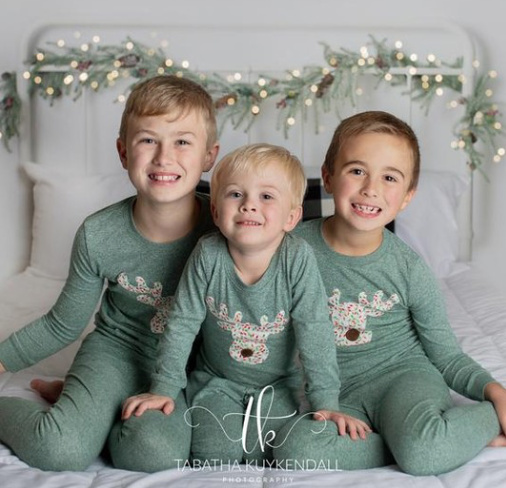 3 // Moose Pajamas // Love supporting small businesses!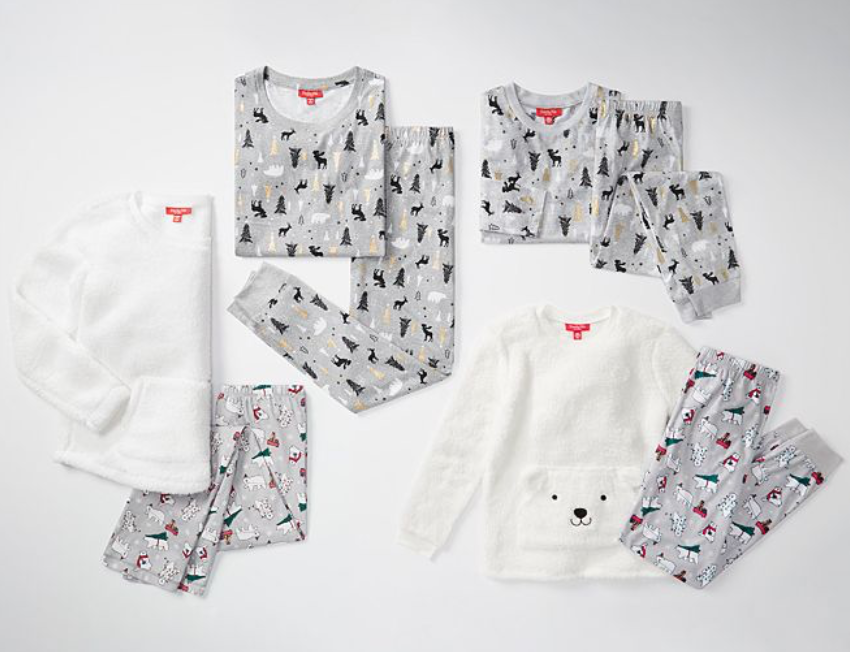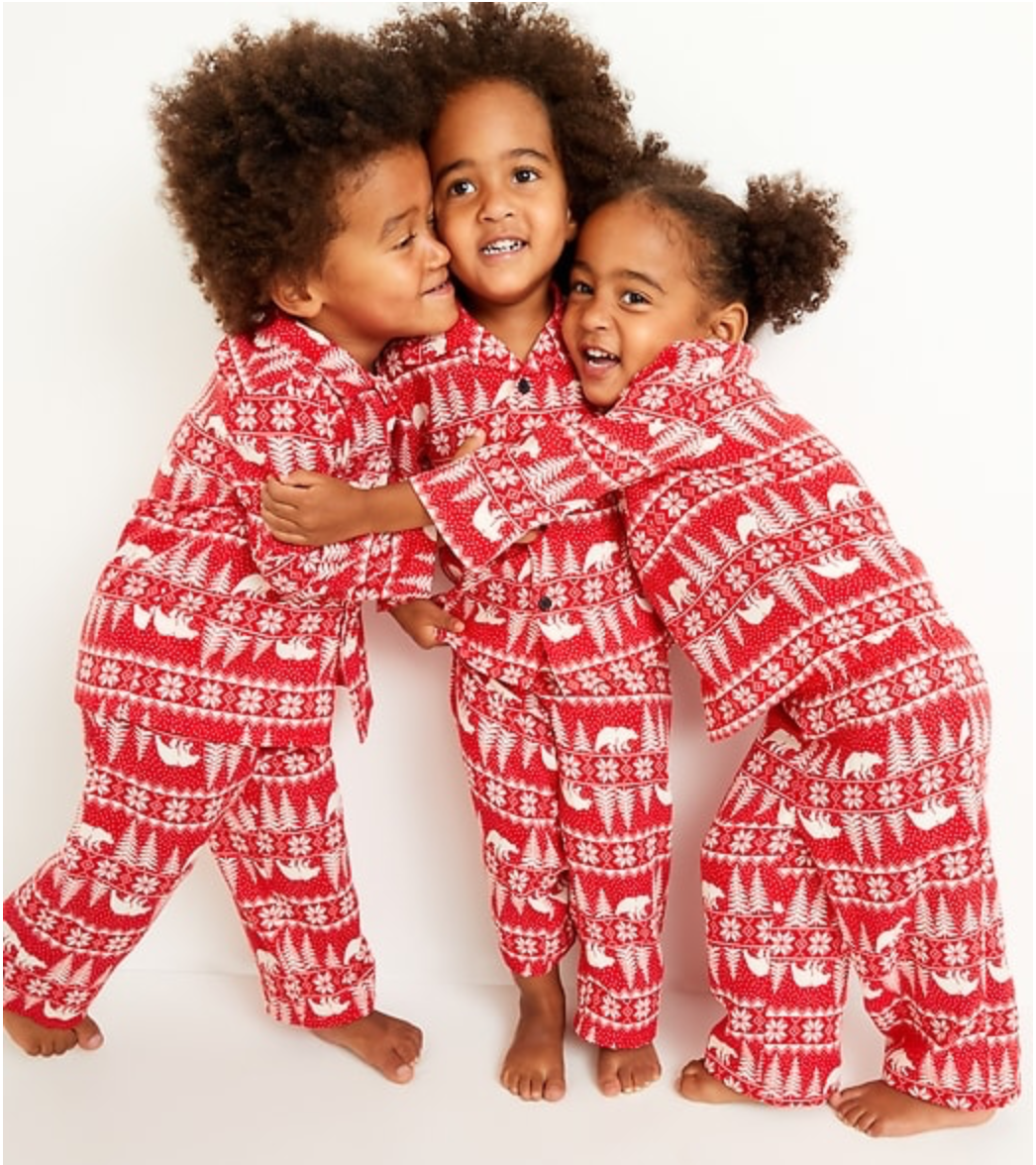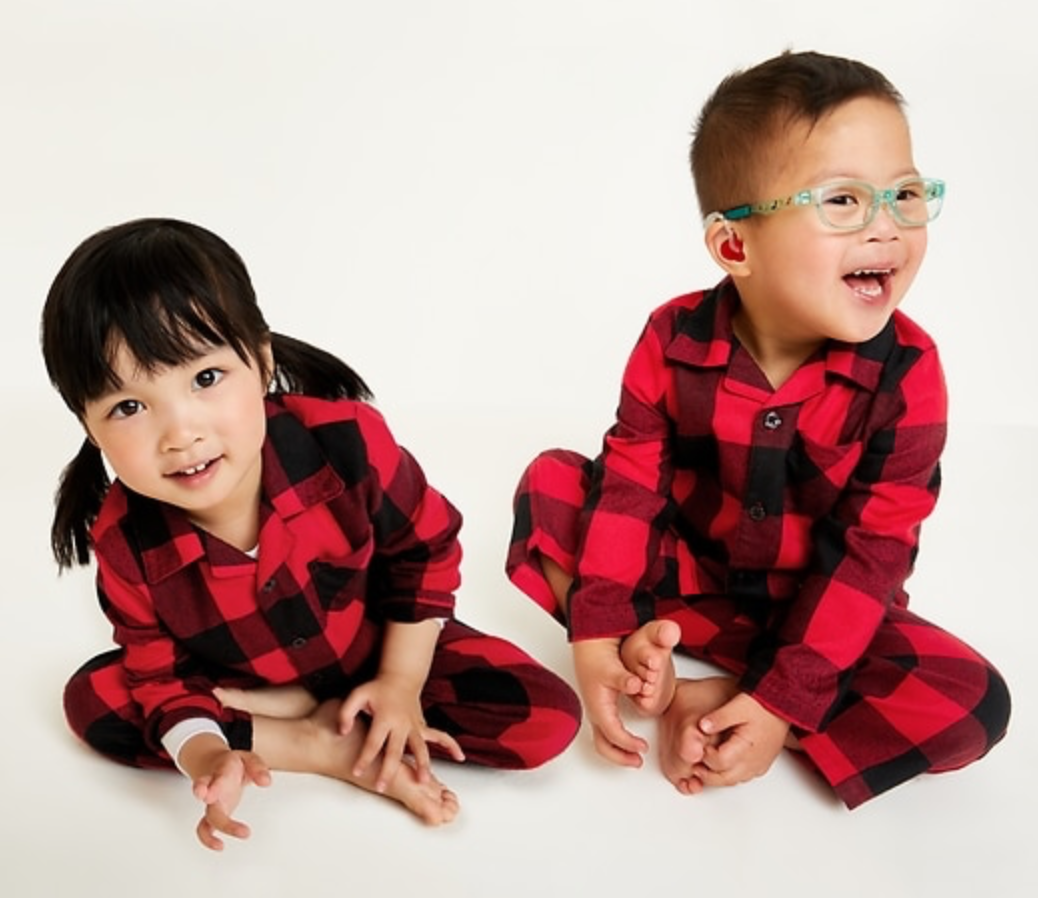 6 // Red And Black Buffalo Check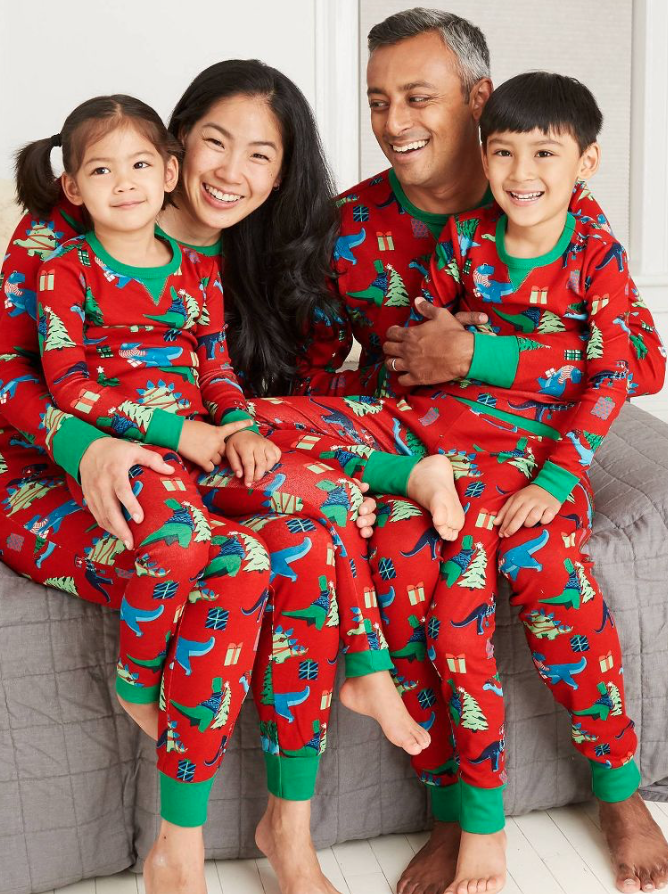 7 // Dino Pajamas
8 // Candy Cane Pajamas // Women's Candy Cane Leggings // Obsessed with the little girl's and women's version of this!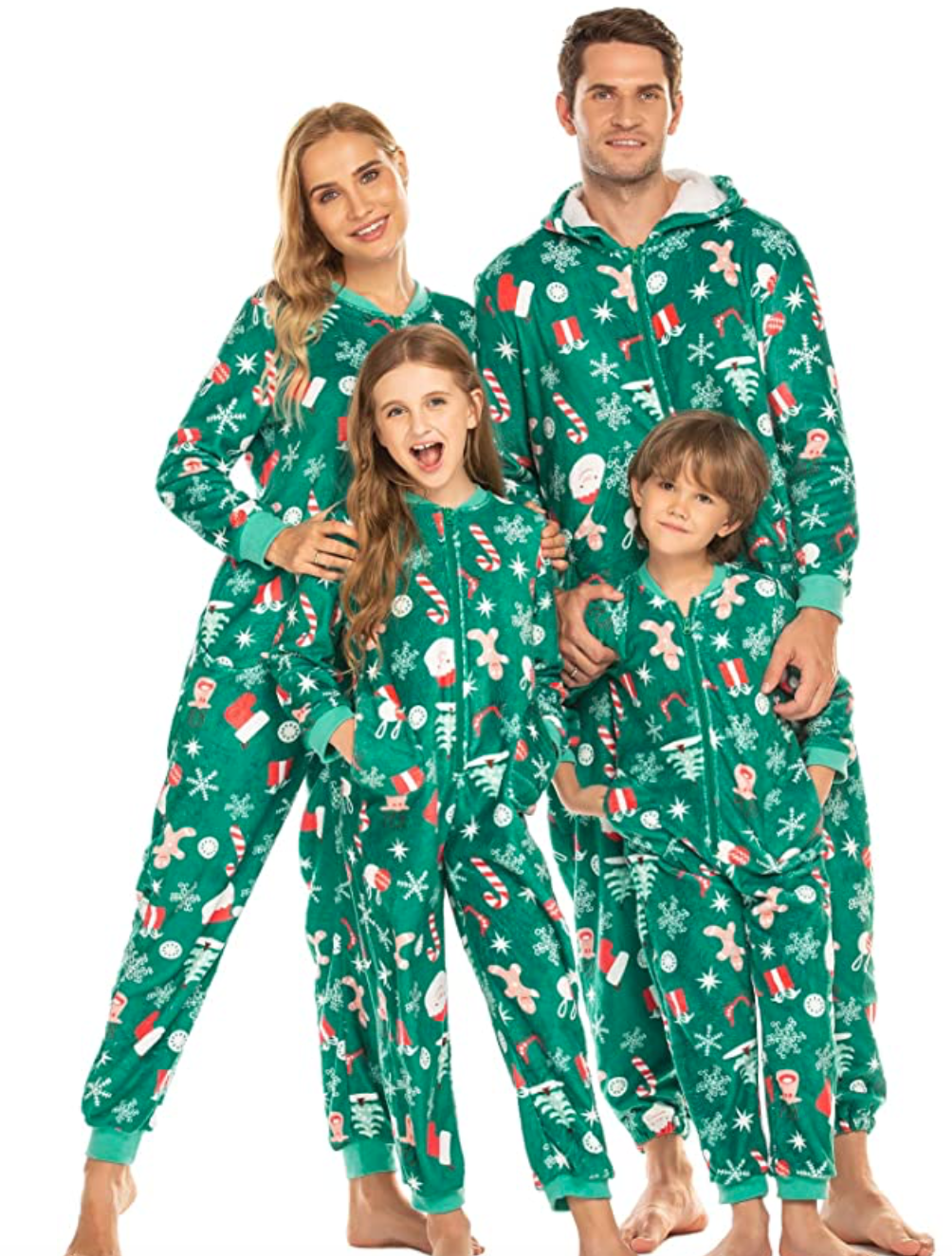 9 // Christmas Onesie // Tacky Christmas anyone?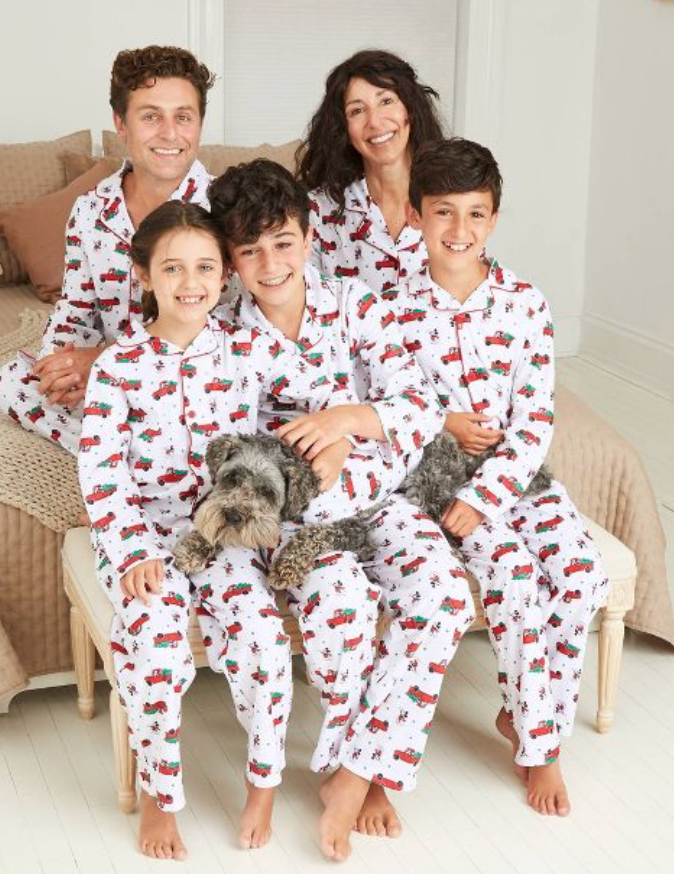 10 // Mickey Christmas Tree Truck Pajamas // Cutest trucks.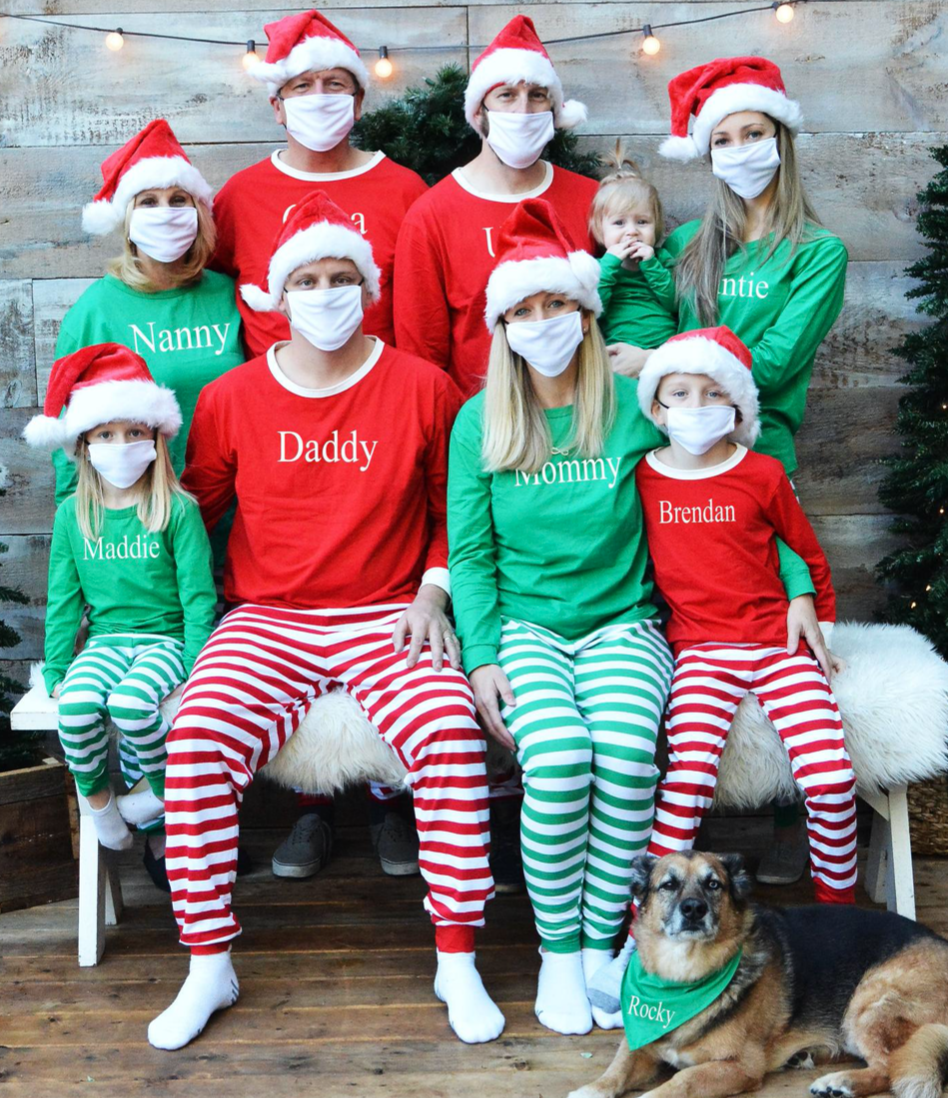 11 // Personalized Family Christmas Pajamas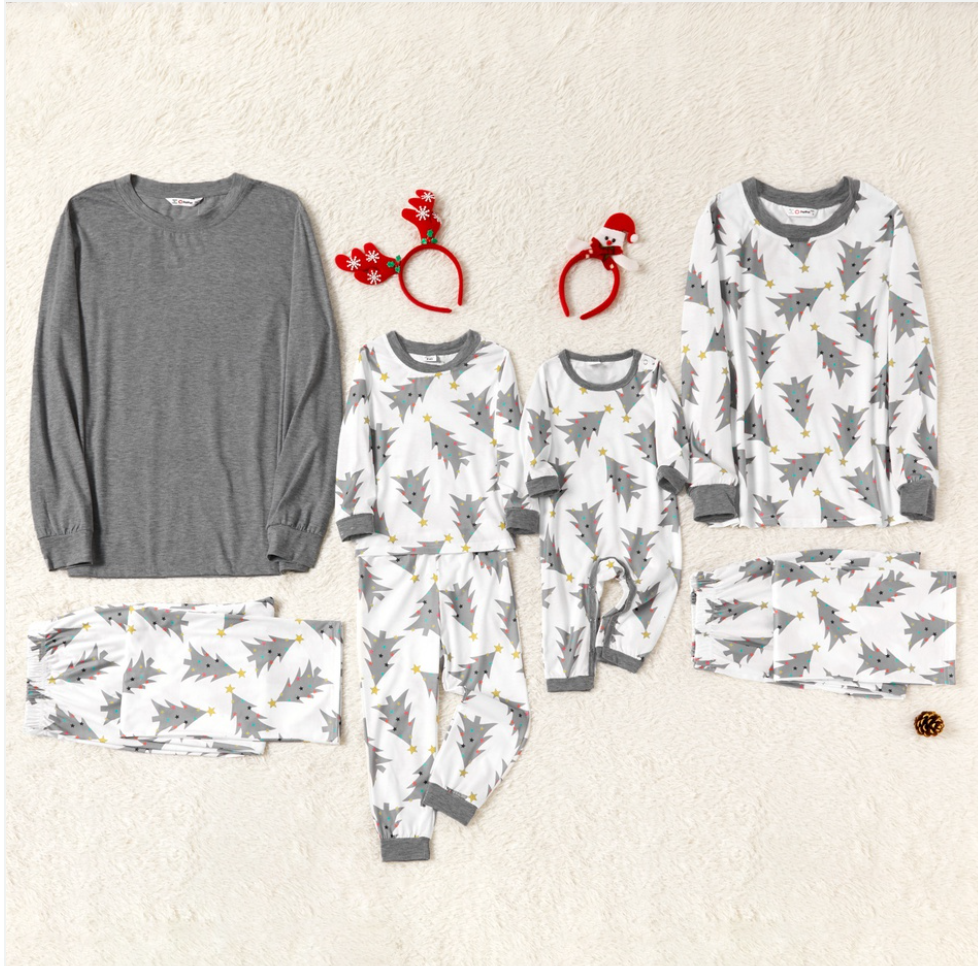 12 // Grey Christmas Tree Pajamas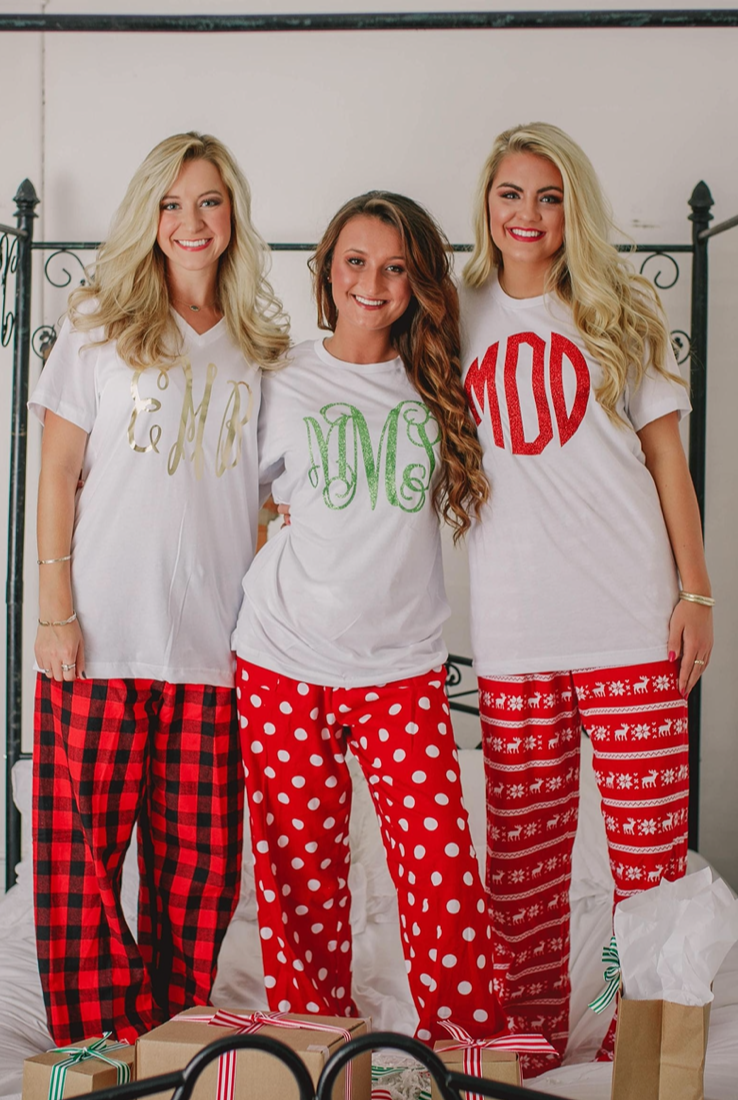 13 // Monogrammed Pajamas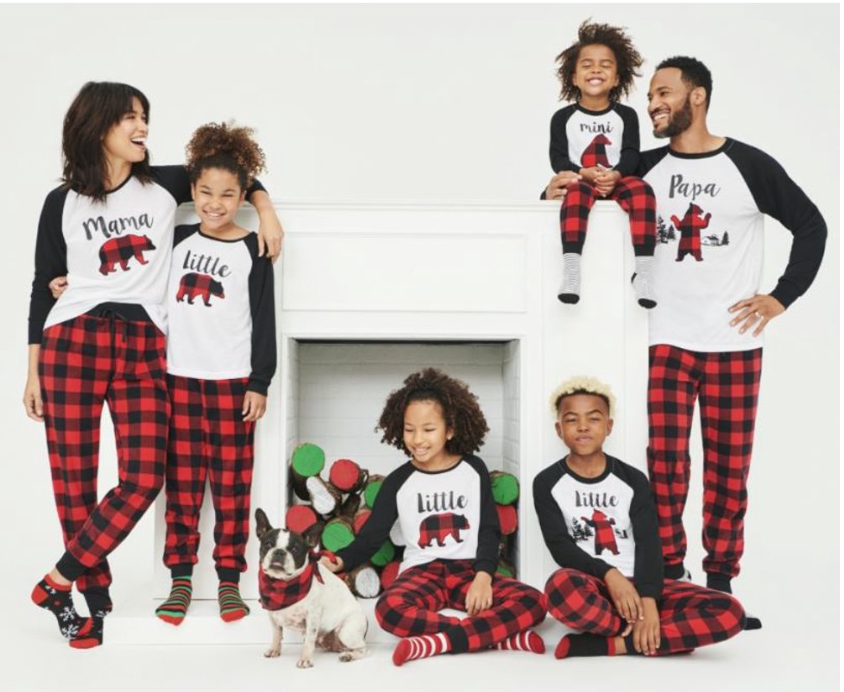 14 // Buffalo Check Bear Pajamas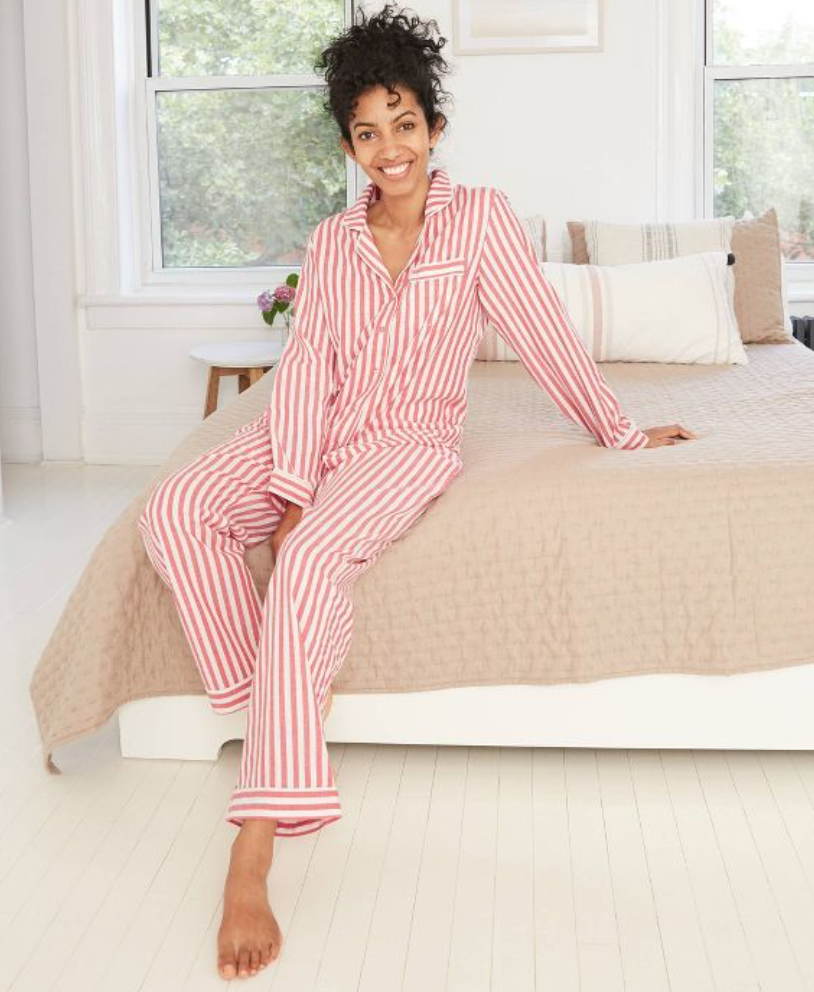 15 // Stars Above Stripe Pajamas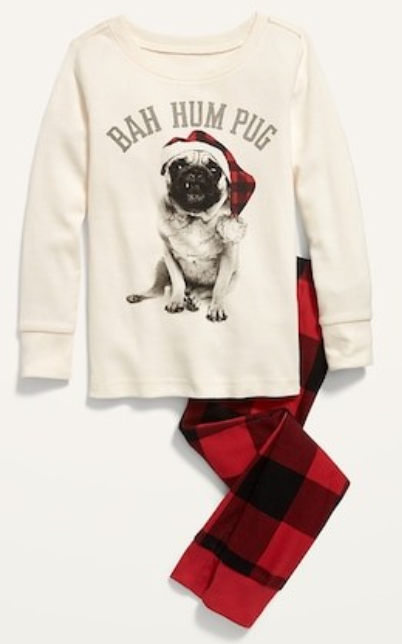 16 // Bah Hum Pug Pajamas
Family Christmas Pajamas From Our Favorite Retailers:
1. AMAZON: Amazon makes it super easy to get what you need fast shipping and returns are free! I love these options for the whole family.

2. ETSY: Etsy supports smaller businesses which I LOVE! It may take a little longer to receive but if you shop now you will have plenty of time. Plus I love the personalized pajamas!

3. HANNA ANDERSSON: 100% organic cotton and you won't find other pajamas this soft! Love the traditional and unique styles they offer!

4. MACY'S: Macy's is one of my favorite stores to shop during Black Friday and Cyber Monday sales. Another place you can guarantee to snag pajamas on a sale!

5. OLD NAVY: Many Christmas family pajamas are as low as $10 right now! Old Navy also has a great buy-online and pick-up in store option!

6. PAT PAT: I have found the best deals on matching pajamas from Pat Pat. I am not too familiar with this company but their matching family pajamas are really cute! They can also be found on Amazon!

7. POTTERY BARN KIDS: Pottery Barn Kids almost always runs a coupon of 20% or greater through Christmas. You can snag these matching PJs on sale! Also great quality and customer service are always amazing!

8. TARGET: Target makes it convenient to buy online and pick up in-store or drive-up! Get your pajamas within two hours – HECK YES!

Check Out More Holiday Posts HERE:
SHOP The Family Christmas Pajamas From Amazon Post HERE:

PIN The Post For Later!