When it comes to the holidays, I know you get overwhelmed. I know you get stressed.
I know this is a crazy time of year and we often become burdened by our shopping list.
I'm right there with you.
Let me be your personal shopper this season!
Stripe Pjs // Slippers // Fave Lip // Necklace // Blue light Blocking Glasses // Christmas Tree // Similar Mini Focked Tree // Garland // Small Bottle Brush Trees // Buffalo Check Stockings
This is a season where you want to slow down and soak in Christ's goodness and the true meaning of Christmas. Yet, sometimes the busyness becomes too much and the pressure to keep up with everything can be crippling.
Do any of those pain points ring true for you? I thought they might, becuase they're certainly true for me. I'm launching a huge idea today… it's called Elf In The Inbox! Elf In The Inbox is ultimately my gift to you.
I don't want you to be stressed out what to buy for everyone on your list. Instead, I'm going to make your Christmas shopping easier than ever. Let me help you out! This is your opportunity to take a load off your plate.
Here's How It Works…
When you sign up for Elf In The Inbox, I will send you every single one of my exclusively curated holiday gift guides! All you have to do is enter your email and I'll help you cross everyone off your shopping list AND stick to your budget.
I know you're busy, but this is what I do here at My Life Well Loved. I want to give you all the best busy mom hacks, and this is the best way I've figured out how to do that in this season. The sooner you sign up, the more gift guides you receive! I want you to get them ALL, so make sure you sign up HERE!
Bottom line, I'll help you tackle your to-do list without pulling your hair out.
I want you to be able to slow down a little, enjoy the season, and focus on everything it means.
Let's keep Christ at the center of Christmas!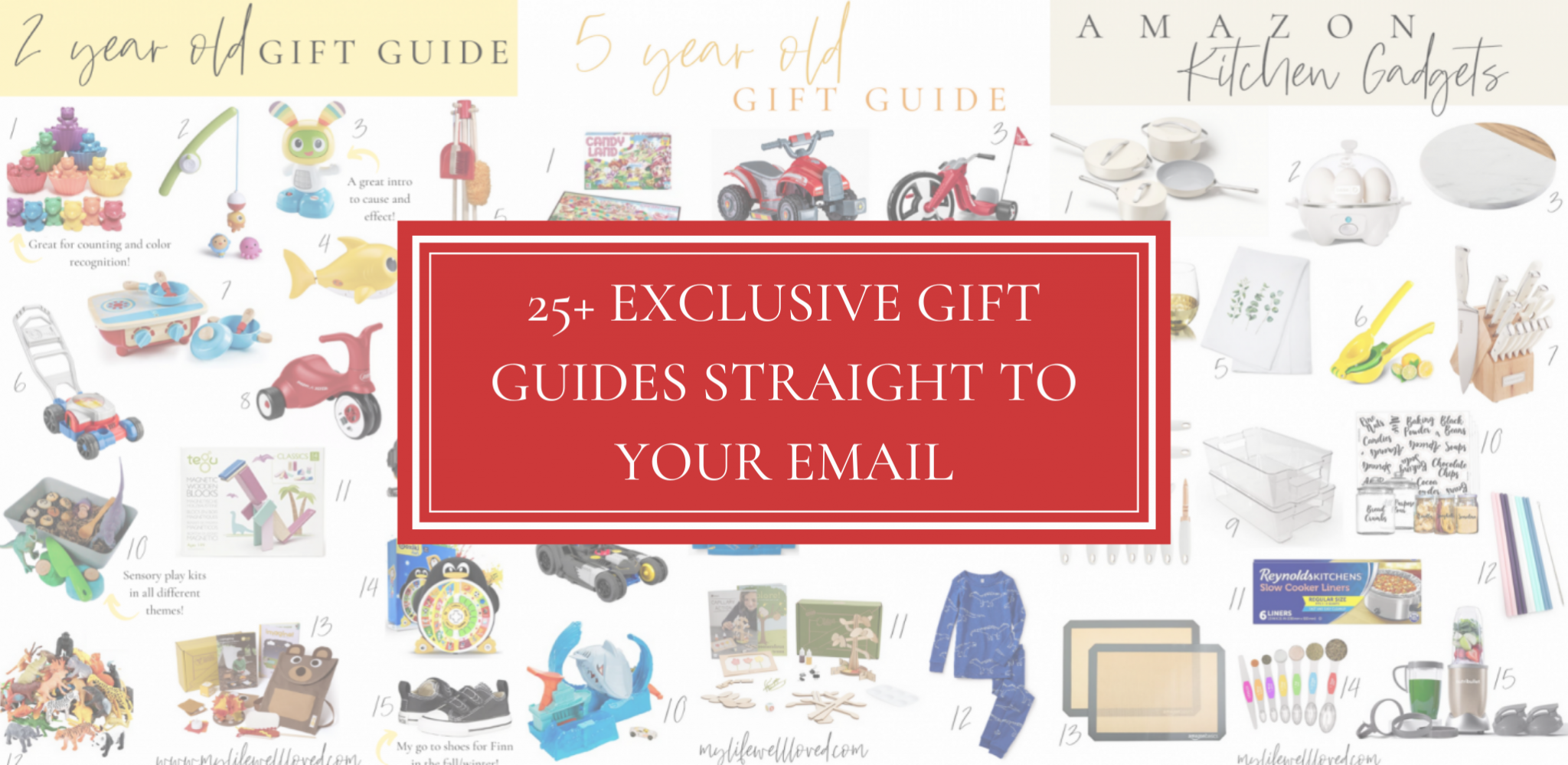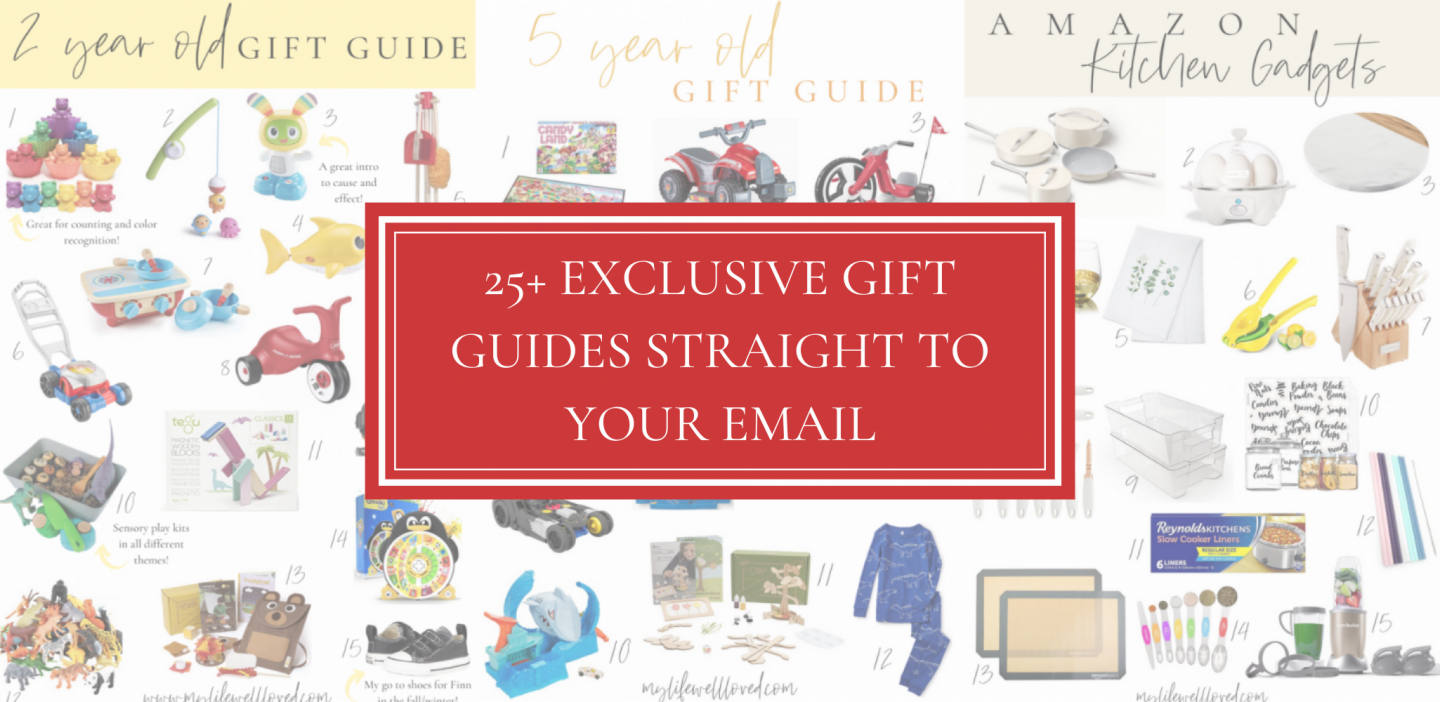 A Few Of The Gift Guides You'll Get:
Affordable yet high quality gift ideas that everyone is sure to love, like:
Kitchen gadgets
Teacher and coworker
Faux finds
Leopard lover
Coffee
Faith based
Under $50
Beer & wine
Marble must haves
Stocking stuffers for everyone
Target & Walmart pick-up for my last minute shoppers
And so many more!
Just can't wait? Here's a little sneak peek to hold you over!