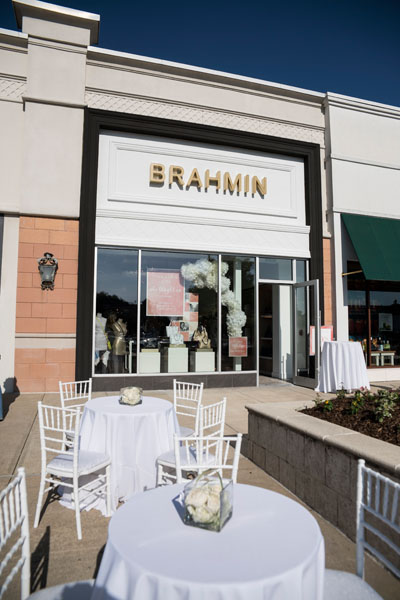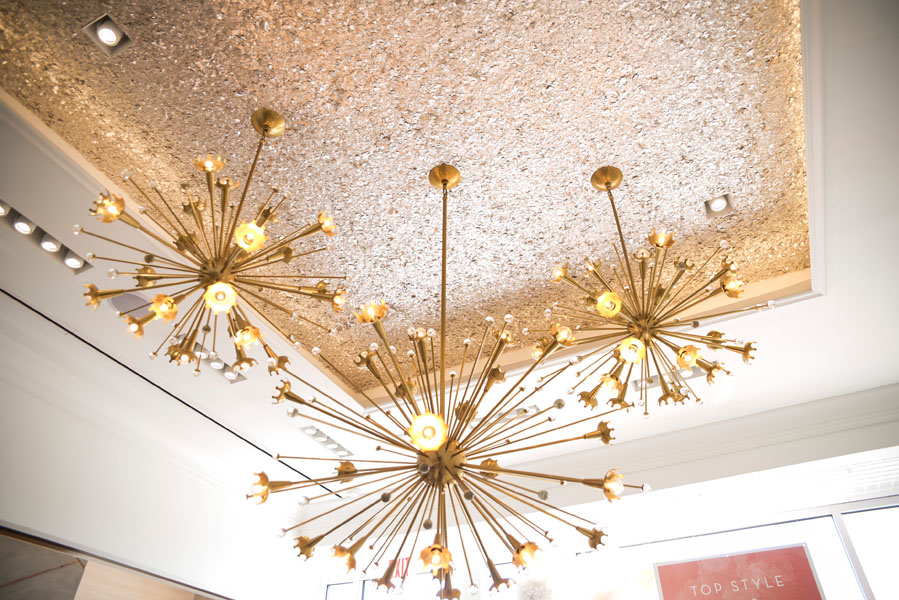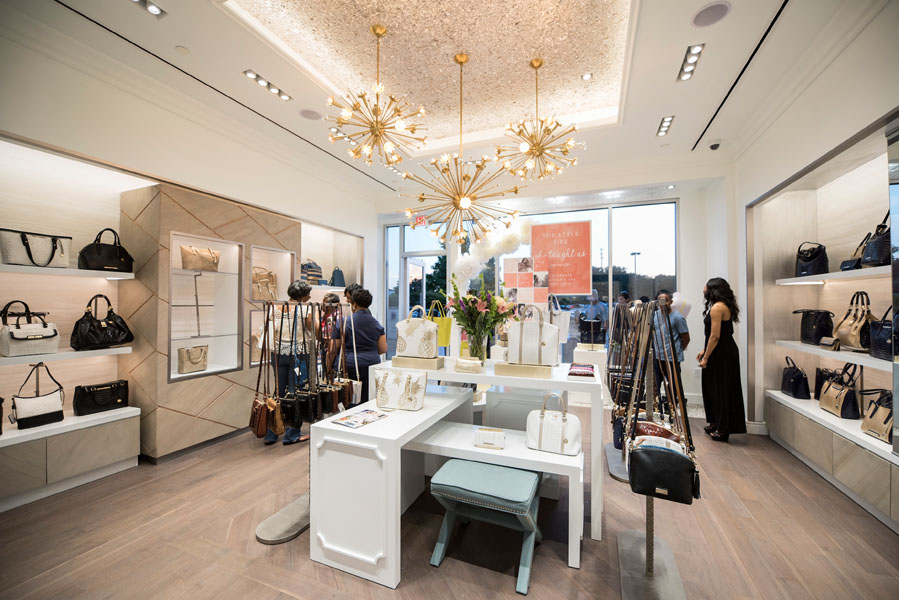 Oh, what a night! I had a BLAST at the Brahmin Birmingham grand opening party and can't get over how beautiful the new store at The Summit is. From the crisp entrance to the awesome light fixtures to the gold flecked ceiling, it's an oasis of hand bag shopping heaven. Everyone there that night from the mayor, to Brahmin's CEO, to the staff were incredibly friendly, welcoming and exciting to mingle and kick off the inaugural week of business here in Birmingham!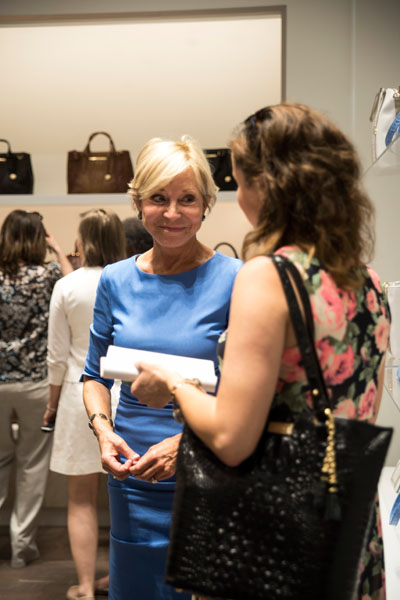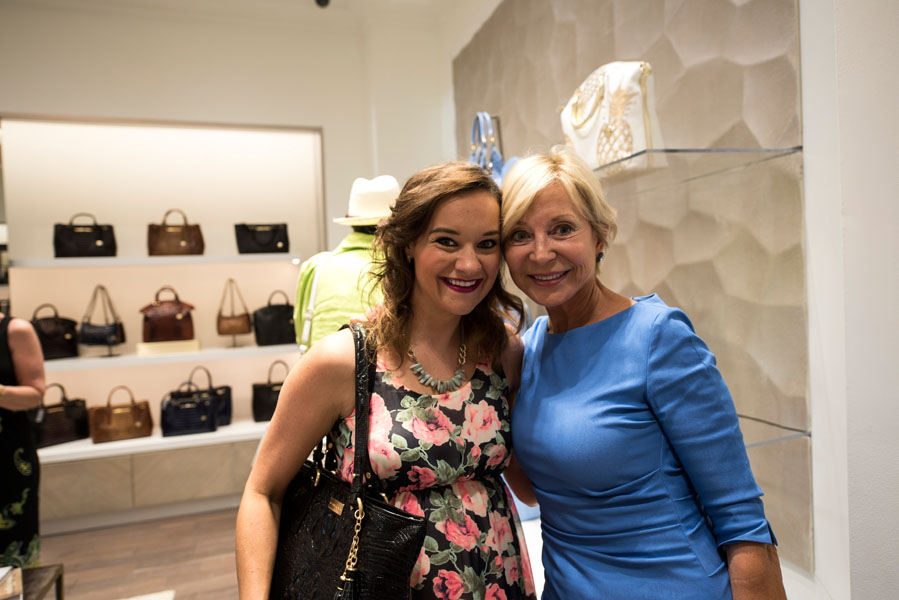 I was absolutely blown away by Joan Martin who is the co-founder of Brahmin. You'd think she was a local with her southern hospitality. She reminded me a lot of my fabulous mother-in-law and with her welcoming demeanor she immediately put me at ease. I was honored to get to interview her so here's a bit of our Q & A below.
Q: How did you begin designing handbags?
A: I've always been crafty, but everyone told me not to do art as a major, that it wasn't a profitable major to choose. However, you should always listed to God's plan for you…He created me with a love for all things handmade and creative…I was a full-time mom making and designing clothes for my kids. When Bill lost his job, we had hard times, but he'd always wanted to be an entrepreneur so I designed and he handled all the other parts of the business.
I worked the floors a lot in the beginning to hear women's feedback on the bags. It was amazing to hear firsthand what worked for women in a purse and what didn't. For instance, tall women would tell me bags were too short on them and short women would tell me bags hung too low on them so we invented a strap extender you can find on a lot of our hand bags. We've also created the larger jewelry and business card pockets in most bags to hold women's jewelry while they play golf or get a manicure to make the bags more functional. We believe it is due to listening to the customer, that is why we have higher brand loyalty than any other bag. A beautiful bag is great, but one that is highly functional, beautiful and smart is the perfect blend to make women keep coming back again and again. (This is a paraphrase, you can read the story on Brahmin's website)
Q: In keeping with the current Mother's Day promotion, what is the best tip you received from your mom?
A: Be yourself. See what the Lord's plan is for you and follow it. You can always tell when someone is happy and following their passion.
Q: What is your best style tip?
A: A bag can make any outfit new! All you have to do is add a pop with a bag to your basic little black dress and suddenly the whole outfit has more of a put together look.
Q: What drew Brahmin to Birmingham? (We are one of only 4 store in the nation being built out right now.)
A: First of all, when we started out introducing our bags to Birmingham through the Parisian's store which we had a wonderful relationship, we saw that people here really responded to our line. The Summit happened to be the #1 store, so then Belk bought it and did a wonderful job of keeping the image of the store alive. We knew this was a great spot because we had great customers here. And then we found a spot free in the Summit and it was all just meant to be!
Q: The crocodile print is synonymous with Brahmin and why I got my classic, beautiful black Asher bag. How do you keep a pattern for so long and know it will be marketable and that people will want to keep buying?
A: I actually heard about this crocodile pattern from a shoe designer at a little shop in Italy. He told me where to go so I went and purchased it immediately. I had a showing with Nordstrom soon thereafter, and they flipped over the crocodile. They were purchasing bags for their big sale coming up and so the buyer wanted 60! satchels to start out with. I was shocked but sure enough as they had predicted it did incredibly well and all 60 satchels sold out the first day of their sale. Each year, I kept asking the buyers if I should keep it and they always answered with a resounding "yes!"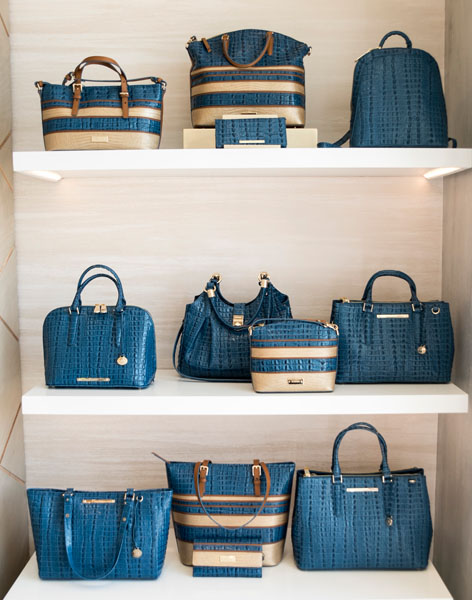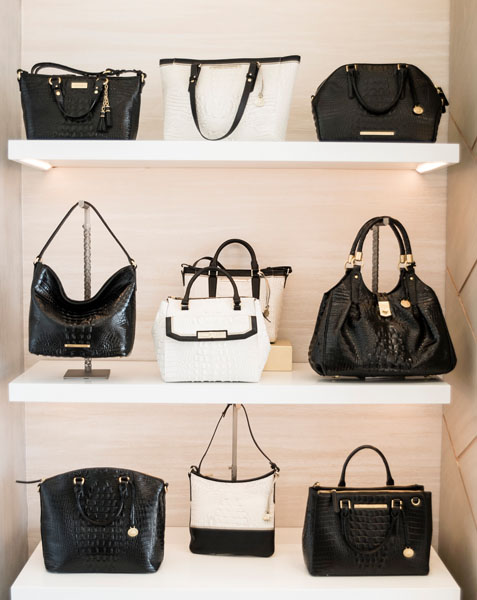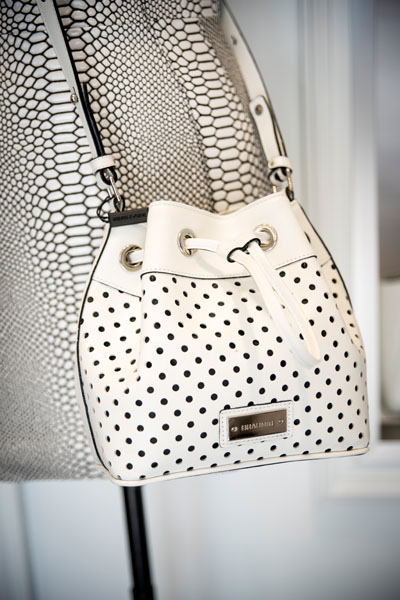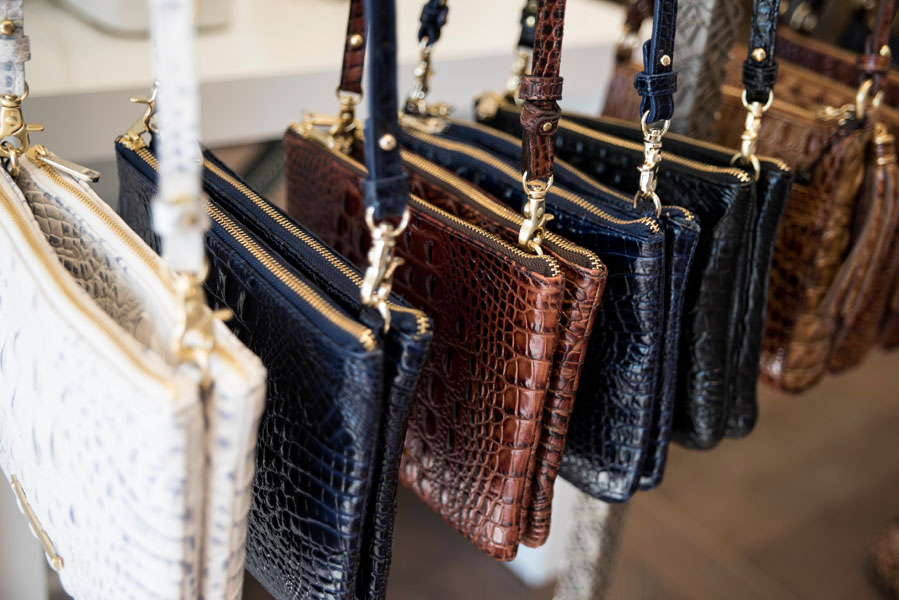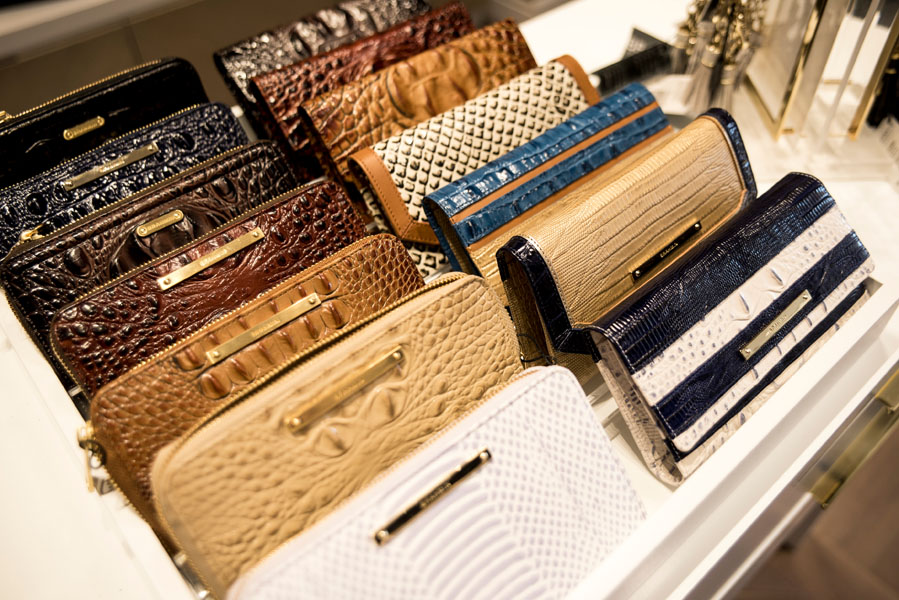 There were over 200 people in and out throughout the night with passed light bites and delicious drinks from Kathy G. The atmosphere was bubbly and exciting and I was honored to be a part. The Brahmin team made everyone feel welcome and they've created a life-long fan out of me. Want to shop Brahmin and get your own beautiful bag, wallet, or bracelet? Make sure you check them out at the Summit next to Williams-Sonoma and the Apple Store or shop the post below!
Photos: KP Studios
Brahmin has provided me with compensation for this post and my appearance at the event. However, all thoughts and opinions expressed are my own.
Heather Brown helps busy mamas of young littles who are caught in the hustle to find encouragement in their journey to true health, from the inside out, starting with the heart. Read her journey of learning to live a life well-loved
HERE!