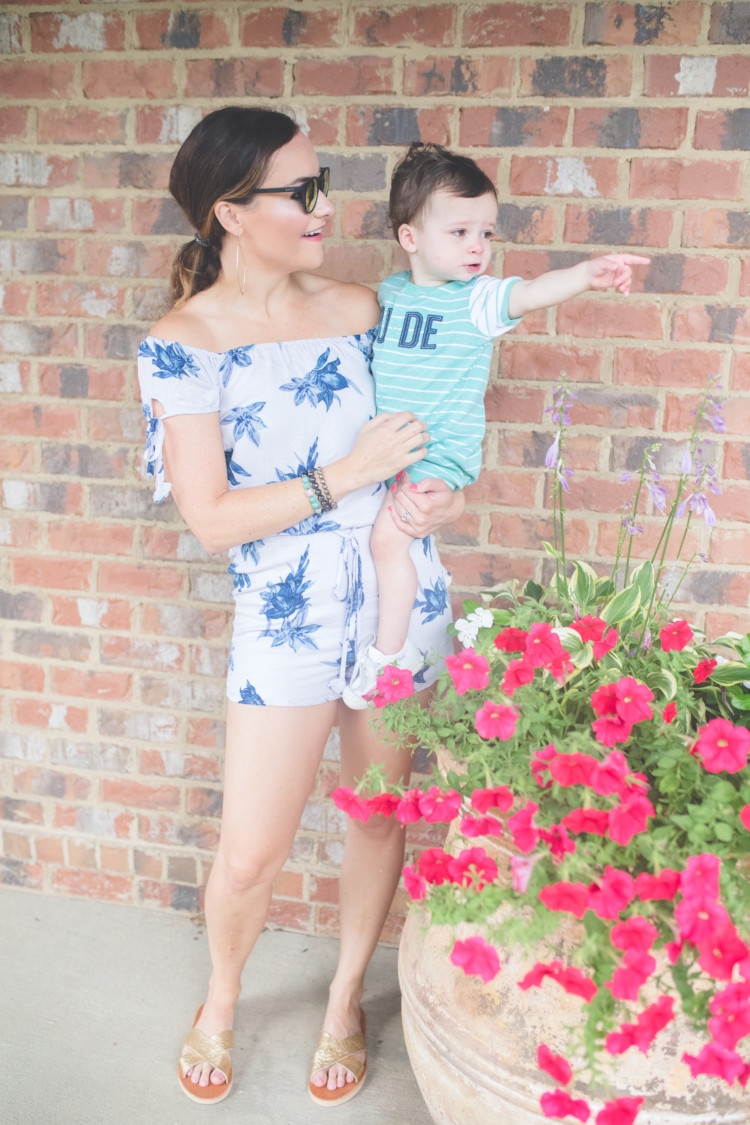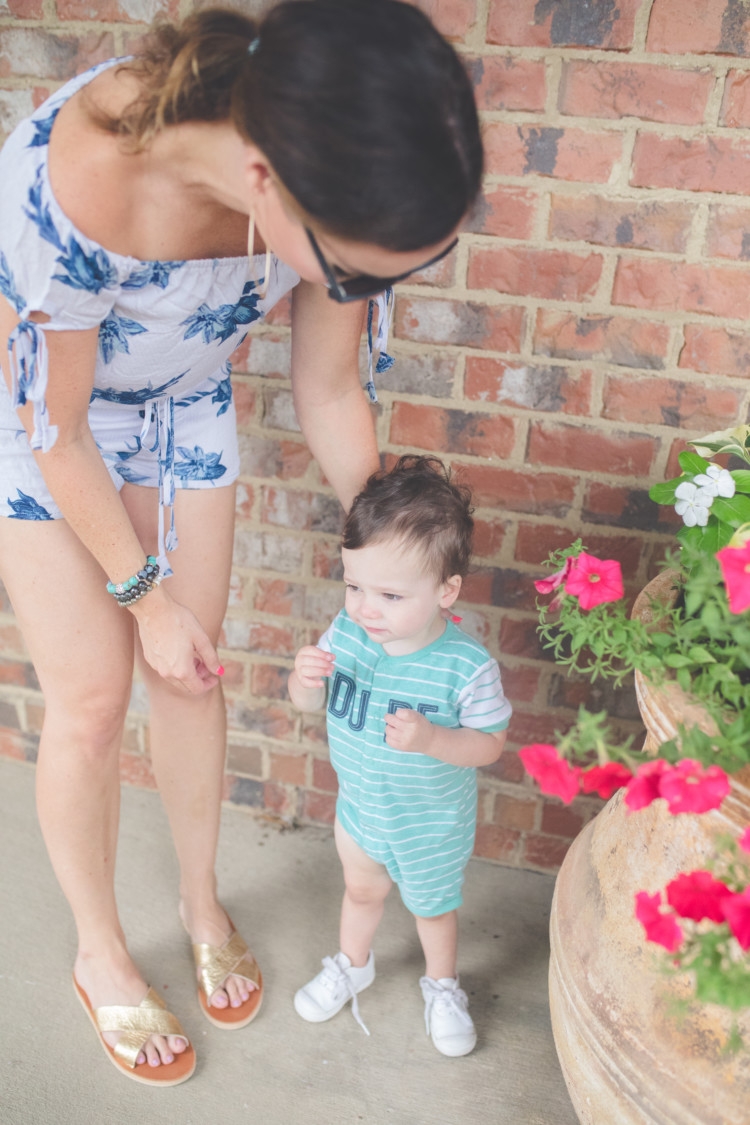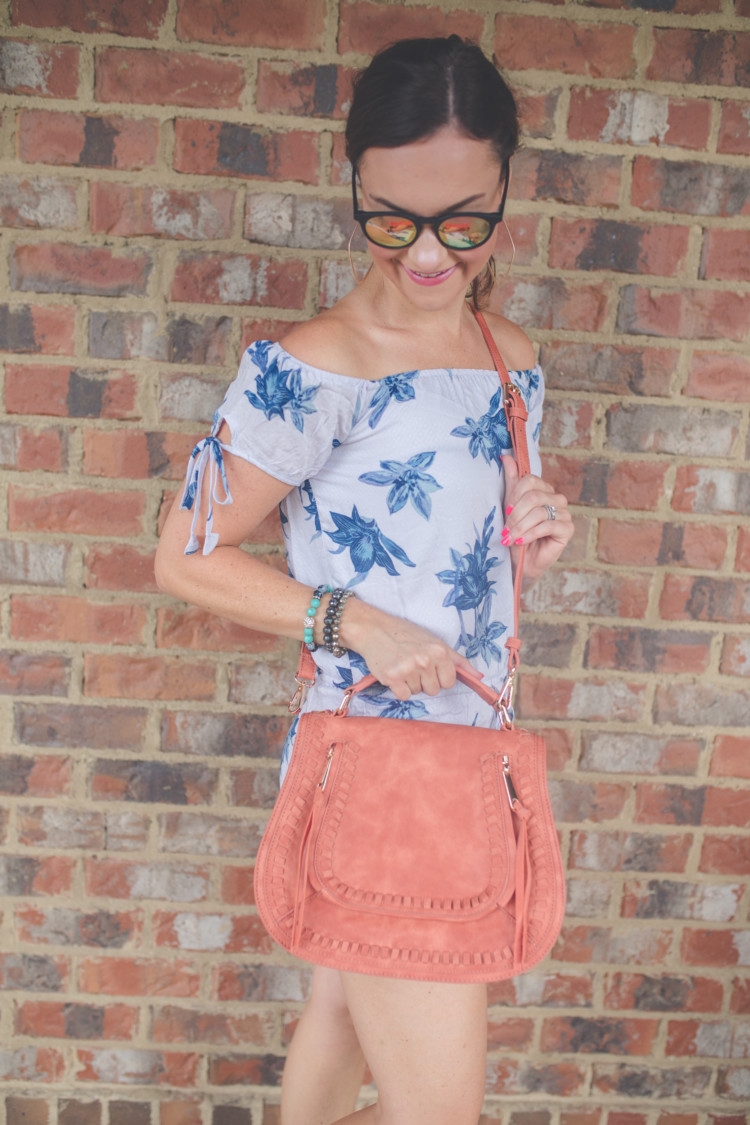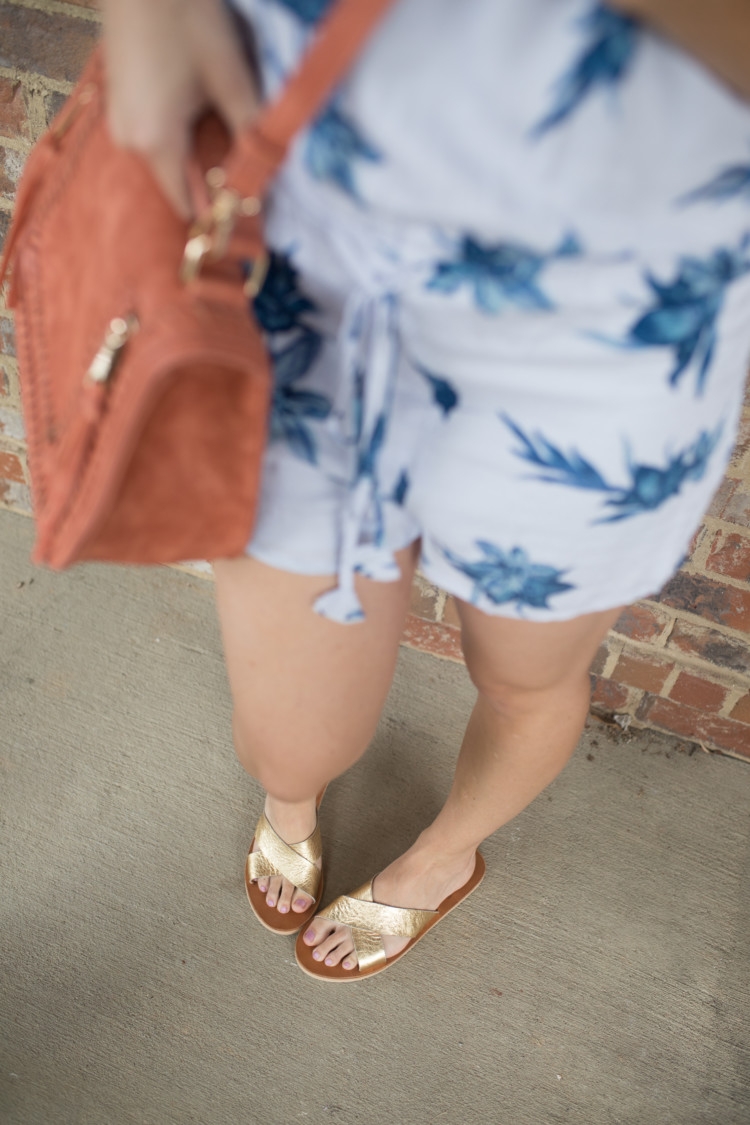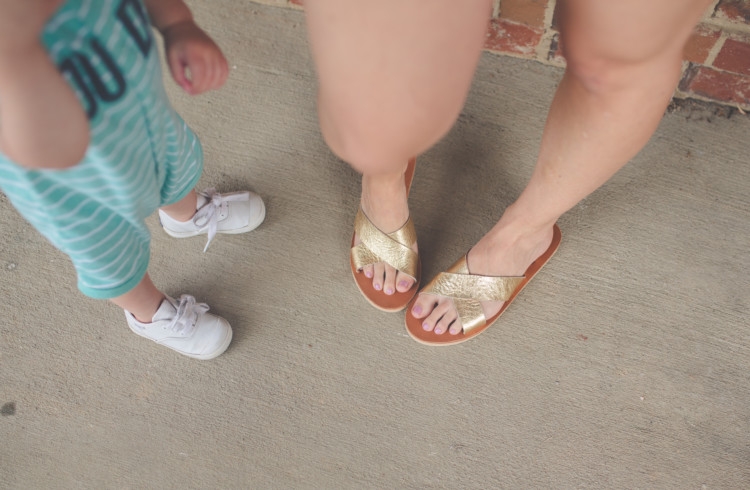 Romper // Sandals // Sunglasses // Purse // Earrings // Leyton's shoes
Happy Tuesday Shoesday, lovelies! I had to share my new go-to summer sandals that I'm basically wearing every day. I finally retired my LOFT ones from (well, it's slightly embarrassing…) 5? Maybe more years ago? LOL!!!!
I am all about comfortable shoes to slip on and off easily especially since I teach & take Pure Barre in socks. Plus you know between dropping off the toddler and grabbing all of our things for the day, I'm always running late! These shoes stay in our mud room/laundry room to slip on my feet as I'm running out the door with a baby on my hip, ha!
They are from Remedy Road and I love supporting shops like this who give back to those in need. They sell adorable clothing, accessories, home products, and children's products from companies that provide employment and opportunities to marginalized groups both here in the US and abroad.
Long story short, if you want to shop online and KNOW that the products you are buying make a difference…Remedy Road is the place to do it!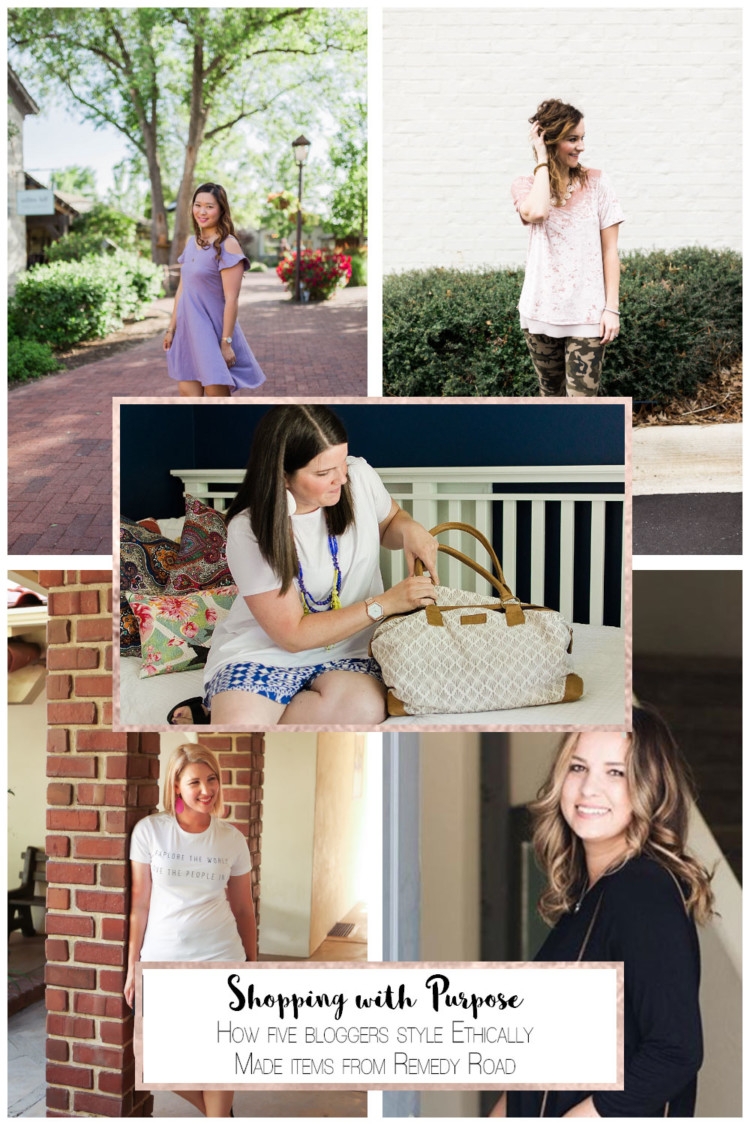 Now the fun part………I'm teaming up with a few of my favorite ladies to share our favorite Remedy Road items AND you can see what they chose and how they styled them too!
Still Being Molly | The Garcia Diaries | Lipgloss & Crayons | Sandy A La Mode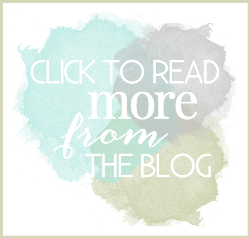 Free Pantry Staples List
Get the FREE Clean Eating Pantry Staples Printable List plus healthy living lifestyle tips from MyLifeWellLoved.com!